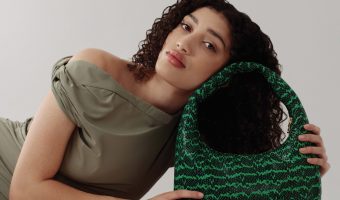 We sat down for a chat with the founder and Creative Director of Deadly Ponies, Liam Bowden, to get the latest behind their fresh Spring Summer 2023 collection and what's next for the tastemaker. What is the story behind the SS23 collection? The story behind the SS23 collection […]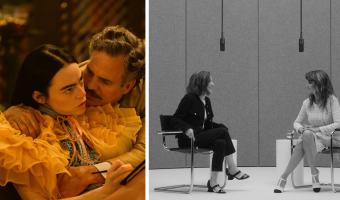 Napoleon Only Ridley Scott could be trusted to bring a historical epic to life like this. The film charts Napoleon's rise to power, with the titular character played by the powerhouse Joaquin Phoenix. Vanessa Kirby comes in to play his estranged wife. To surprise each other during the divorce scene […]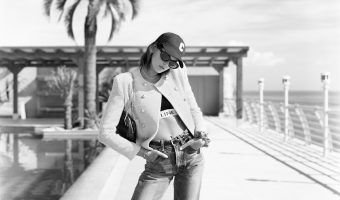 Few brands capture the imagination of global 'It' girls like Celine. Over the years, Celine has evolved into an emblem of Parisian elegance blended seamlessly with the relaxed allure of Los Angeles. This unique fusion owes much to Celine's latest creative director Hedi Slimane, whose trans-Atlantic roots are evident. What […]
Sharing the secrets of the most exclusive experiences. Sponsored by Spy Valley.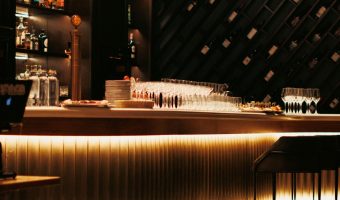 The Whānau Mārama NZ International Film Festival is back and bringing us another season of International movie magic. Adding more sparkle to this dazzling event is Spy Valley Wines, the official wine sponsor, back for another year. Spy Valley are truly a team of movie buffs, with some Spy Valley […]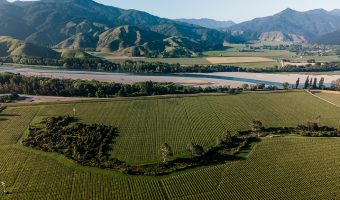 It's important to step back every once in a while and look at the bigger picture. Even a cursory glance highlights the state of modern technology and our consumerist society buoyed by the fetishization of high-end gadgets as social status. Set against this insatiable cycle of: desire, consume, replace and […]
From the moment you step off the cobbled lane into the rough-hewn mass punctuated with a constellation of sleek, irregularly-shaped windows, it's clear that The Hotel Britomart is much, much more than just your regular city hotel. It seems its creators – the same folks that curated the heritage precinct […]
The inspiration you need for your next home. Sponsored by G.J. Gardner.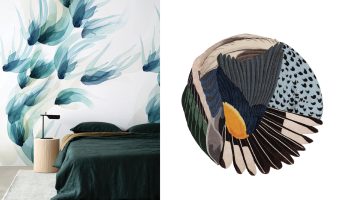 Nature knows best and what better way to embrace the seasonal shift than to look to pieces that draw inspiration from flora and fauna. Image of the Songbird wallpaper in Teal, $499 per roll from Emma Hayes 1. Resene She'll Be Right, $5 from Resene ColorShops | 2. […]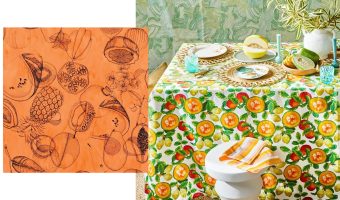 Get your 5+ a day with a good helping of objects inspired by the spoils of the earth. Cheerful and vibrant, have a little fun with this zesty trend that trades classic florals for fruits and veggies. Style Tip. Perfect for an early autumn dinner spread, dress a table end […]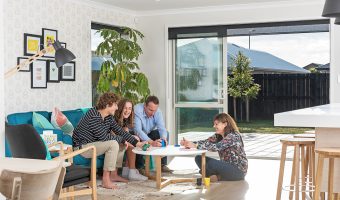 The MBIE (Ministry of Business, Innovation and Employment) ensures building codes are updated to ensure continual improvement of homes in New Zealand. In 2021 significant code changes were made to the building code, in order improve the energy efficiency of new homes. This , represents the biggest energy efficiency changes […]
Travel the world the way you want. Sponsored by YOU Travel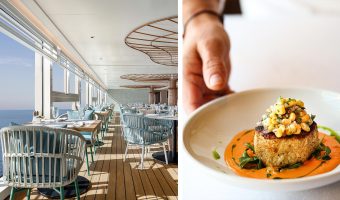 There's something about the notion of sailing the seas and visiting exotic destinations that will move us in ways that local travel simply can't replicate. And what better way to do this than in the company of world-class hospitality? Luxury cruises of the modern age are far more than just […]
Bulgari Hotels & Resorts has just opened up a new oasis of luxury at the Piazza Augusto Imperatore in Rome. Surrounded by rich history you have your pick of 114 luxurious rooms and suites designed by the famed Milan-based architectural studio Antonio Citterio Patricia Viel that brought the last 8 […]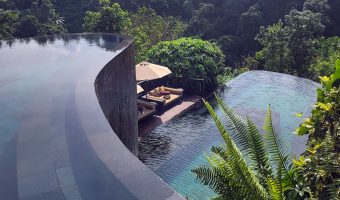 A visit to Bali has been a must-do for decades for anyone who appreciates nature and culture, fabulous food, the serenity of yoga at sunset plus sunshine, sandy beaches, and the sea. Many things have stayed the same for Bali since the borders reopened, but there has been a noticeable […]
Staying on the pulse with the best the city has to offer. Sponsored by Cordis Auckland.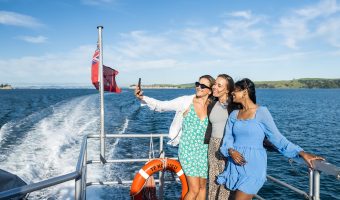 City living has its allure. Ever-bustling with its bright lights and big crowds, it's not hard to get caught up in the ceaseless pace, but the counterpoint to this is in seizing those moments to reclaim your inner peace by making the most of the lulls amidst the frenetic […]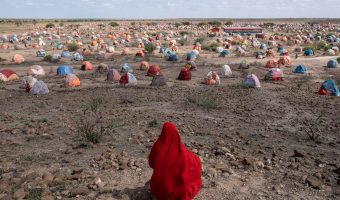 After a three-year absence due to COVID-19 the World Press Photo Exhibition is coming back to Auckland  from  22 July – 20 August 2023. The World Press Photo Contest is recognised as the best photography competitions by professional press photographers, photojournalists and documentary photographers from all around the world. These […]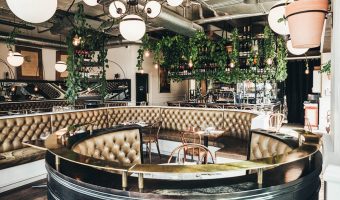 It started out with a little 'meatball accounting'. Two brothers at a dinner table in Connecticut, squabbling over who got the last meatball, as if they were two businessmen negotiating a billion-dollar merger. Memories of those days inspired a dream in owner, Michael Dearth; a dream of opening a little […]
A new way to live. Sponsored by Ecovacs.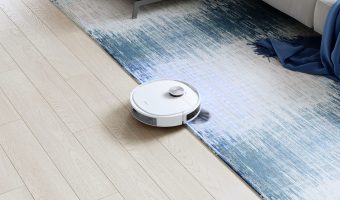 Sixty-odd years ago, the animated TV sitcom The Jetsons posited a template for a shiny technology-driven future, which may not have been a wholly serious work of futurology but fast-forward to today, and it actually wasn't too far off. While the likes of Rosie the robot maid aren't hitting the […]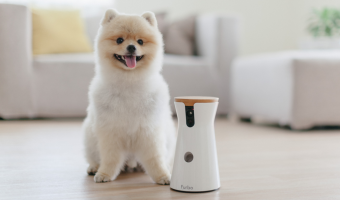 Furbo for Furry Friends The fluffy members of our family are sometimes left to themselves for much longer than we intend. With Furbo, your pets will no longer be left alone. The 1080p Full HD camera with night vision capabilities allows you to keep an eye on them during the […]
The stories we've brought you so far have all been forward looking, this one is no exception as BMW looks ahead at the features their future cars will be packed with at the latest CES 2023. The vehicle of change as it were is the BMW I Vision DEE which […]
Giving your mind and body what it needs. Sponsored by SRW.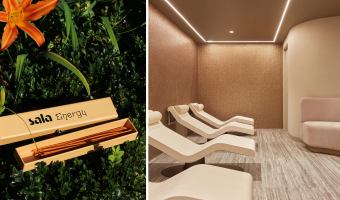 Breath – The New Science of a Lost Art By James Nestor No matter what you eat, how much you exercise, how skinny or young or wise you are, none of it matters if you're not breathing properly. There is nothing more essential to our health and […]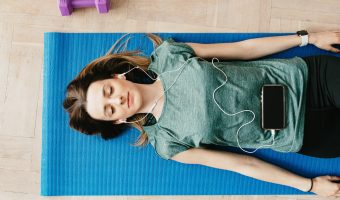 From intense workouts to gentle yoga and Pilates sessions, with the endless exercise options and advice available, it can be tricky to determine which type of activity our body truly needs. We asked holistic wellness expert, Chek practitioner and Pilates master trainer, Sandy Leo, to explain the intricacies of the […]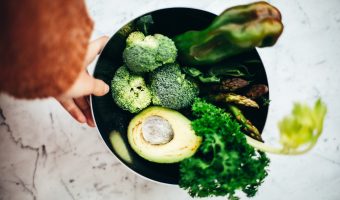 Apple cider vinegar, turmeric, green tea and bone broth. They are some of many whole foods that potentially benefit our health when we consume them on a regular basis and at certain levels. In recent years, healthy eating has turned toward functional foods and finding the right balance. Where low-fat […]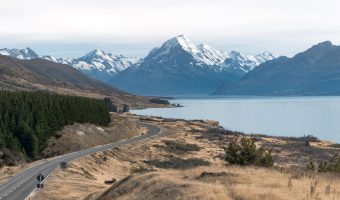 How a New Zealand company is disrupting giving Business profits and philanthropic pursuits might seem diametrically opposed, but lately there have been some business pioneers that are proving that business in itself doesn't have to be a Gordon Gekko-style 'greed is good, profit at all cost' affair. Yvon Chouinard, the […]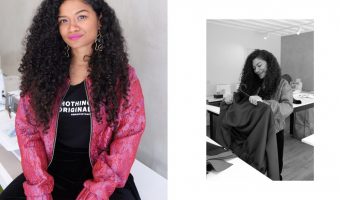 Natasha Ovely is the founder and designer of the contemporary fashion brand, Starving Artists Fund. She created the brand in 2018 and champions an ethically, socially and environmentally conscious approach to clothing. Ovely's gender neutral creations explore a medley of uncommon fabrics, distinctive construction and bold cut outs. On her […]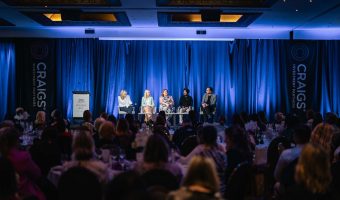 M2woman Journey to Excellence, with Craigs Investment Partners brought to you by SRW, Tax Management New Zealand, and Waitiri Creek Wines, was held in Auckland on the 27th of October, 2023 to celebrate the resilience of individuals and organisations in pursuit of excellence and the potential to do good while […]
Get the latest M2woman articles of the week in your inbox.
(We don't like spam either, unsubscribe anytime)