Sharing the secrets of the most exclusive experiences. Sponsored by Spy Valley.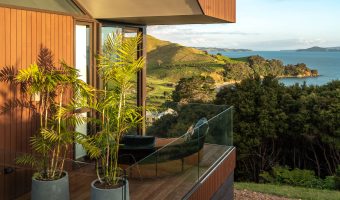 If you've ever gone to Waiheke during any of the peak seasons, you might be overwhelmed at how popular this sleepy little getaway has gotten over the years. It's now a thriving tourist hub with beautiful beaches and vineyards all just a stone's throw from one another. It has a […]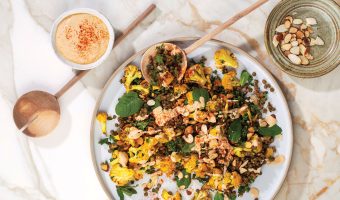 I encourage you to be adventurous with roast cauliflower as it makes a wonderful, neutral salad base. Taste-wise, its subtle presence means the sky's the limit when it comes to the flavours you can add to it. I particularly love combining cauliflower with legumes, such as chickpeas and lentils, or […]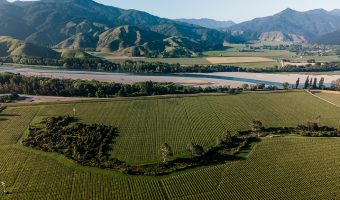 It's important to step back every once in a while and look at the bigger picture. Even a cursory glance highlights the state of modern technology and our consumerist society buoyed by the fetishization of high-end gadgets as social status. Set against this insatiable cycle of: desire, consume, replace and […]
The inspiration you need for your next home. Sponsored by G.J. Gardner.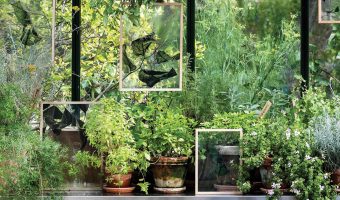 Get your fix of winter greens with pieces that bring the outdoors in. Polish up your green thumb with practical yet stylish planting solutions, whilst nostalgic crop motifs embrace a harvesting spirit. Style Tip: Indoor planters and greenhouses are a creative alternative when short of outdoor gardening space. Header Image […]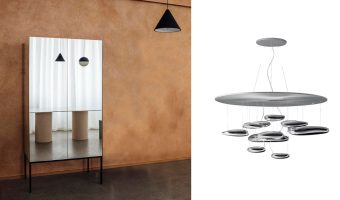 Time for a little self reflection? Introduce sleek, sculptural pieces in mirrored and metallic fabrications into the home for a truly modern aesthetic. Style Tip A stand out piece in brushed steel or mirrored chrome makes an impact against natural textiles. Image of the Mirror Wardrobe, $4820 from Mr and […]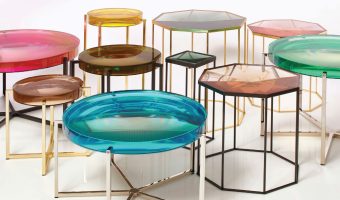 Add a little sparkle to your day to day. With pieces that take inspiration from jewel-hewed precious stones and faceted earthen elements, bring a touch of luxury to a minimalist space. Style Tip. Cluster an assortment of vases in varying styles and colours and fill them with just one bloom […]
Bringing you the best in life. Sponsored by Comvita.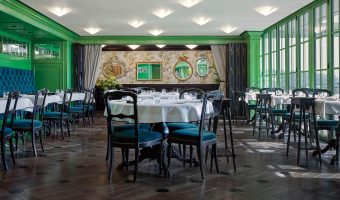 An exciting new opening is in our midst; an addition to the contemporary restaurant series, Gucci Osteria da Massimo Borrura. Seoul is set to welcome Gucci's fourth global restaurant, located on the top floor of the Gucci Goak flagship store in the district of Itaewon. This will herald the contemporary […]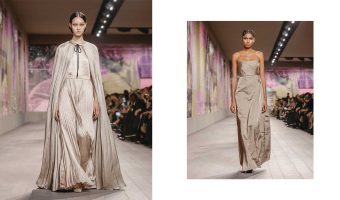 Known as the années folles ("crazy years") in France, the 1920s in Paris were a decade of culture and creativity, embraced by a society ripe from the devastation of WWI. While not a Parisian herself, African-American singer and actress, Josephine Baker, became one of the most infamous names to come […]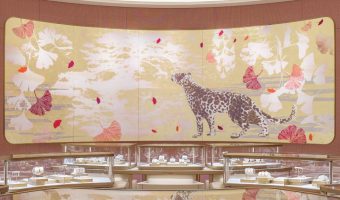 Usually seen gracing the necks and ears of those famous few who walk the red carpets of the world, the exquisite designs of luxury jewellery house, Cartier, are synonymous with absolute opulence. First opening in Osaka in 2000, Cartier's Shinsaibashi Boutique has been the brand's flagship store in the […]
Staying on the pulse with the best the city has to offer. Sponsored by Cordis Auckland.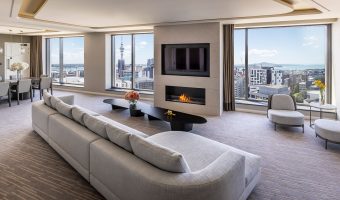 While most businesses have now had a taste of adopting new ways of working, including functioning through a surge of virtual meetings, ultimately it's those regular in-person business meetings and functions that remain crucial for creating new strategies to truly grow, evolve and expand, and for building meaningful partnerships and […]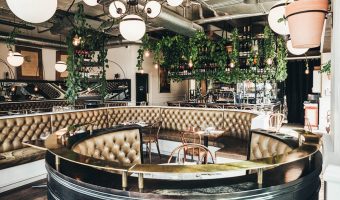 It started out with a little 'meatball accounting'. Two brothers at a dinner table in Connecticut, squabbling over who got the last meatball, as if they were two businessmen negotiating a billion-dollar merger. Memories of those days inspired a dream in owner, Michael Dearth; a dream of opening a little […]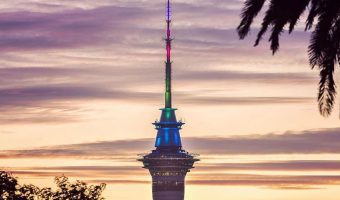 If you're looking for a way to fall back in love with the city of sails this weekend look no further. Auckland has a lot of stunning scenery around it just waiting to be viewed and photographed. So if you're feeling like an adventure this weekend why not take a […]
A new way to live. Sponsored by Ecovacs.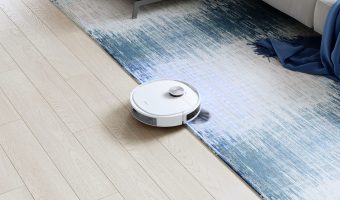 Sixty-odd years ago, the animated TV sitcom The Jetsons posited a template for a shiny technology-driven future, which may not have been a wholly serious work of futurology but fast-forward to today, and it actually wasn't too far off. While the likes of Rosie the robot maid aren't hitting the […]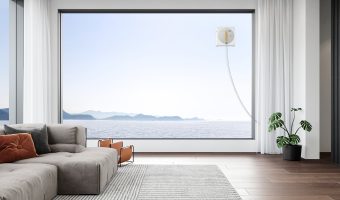 Let's face it, window cleaning is kind of a dull job, even with tools like the modern-day squeegee in hand to simplify things and get the job done as rapidly as humanly possible. If, like so many of us, you're of the view that life is simply too short for […]
The stories we've brought you so far have all been forward looking, this one is no exception as BMW looks ahead at the features their future cars will be packed with at the latest CES 2023. The vehicle of change as it were is the BMW I Vision DEE which […]
Stay fresh, stay healthy. Sponsored by Dr. LeWinn's.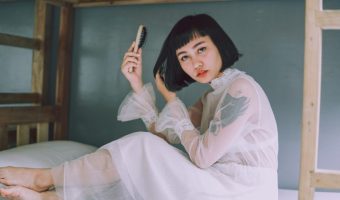 Hands up who wants better skin and hair? Everyone? Yes, thought so! When it comes to looking your best, looking after your skin and hair is a must. While your intentions may be good, the truth is that sometimes the best skincare and hair products are well, damn expensive – […]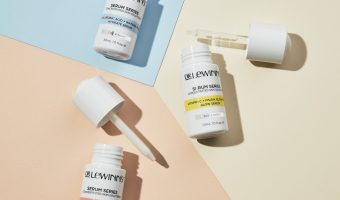 When it comes to zeroing in on your specific goals for your skin, serums are one of the most effective tools with which to ensure you are getting the most powerful results possible. Offering a concentrated dose of active ingredients, which can help to address a variety of skin concerns, […]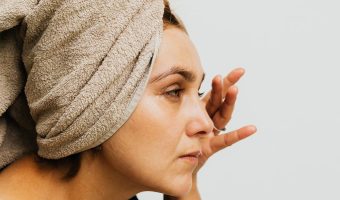 As we inch closer to warmer months, it's time we transition from drab to fab with a glow up. It must be the sunshiny days that put us in a better disposition that prompts us to be the best version of ourselves. Sunshine… it really is the gift that keeps […]
A world of amazing designs, brought home. Sponsored by Box.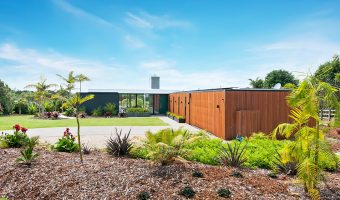 Long and low-slung, this Kerikeri home has its design roots in a Californian desert. The owners, a semi-retired couple, swapped the birdsong and beauty of the Titirangi bush for this single-level dwelling that sprawls across the flat site taking delicious advantage of the sun. They came to Box™ clutching photographs […]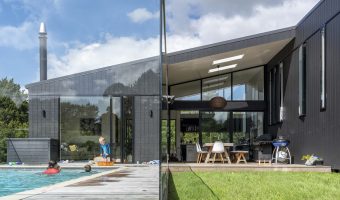 Good friends are hard to find but Anna Mulvaney and Tom Fleetwood have one who is right up there in the mates' stakes. Not only did she put them in contact with the owners of their first house in Auckland (a villa they bought through private sale) but when she […]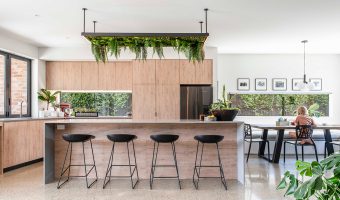 The design decisions we make when building a home aren't always based on fashion or finance. Sometimes they hark back to our childhood. That's what first-time builders Terri and Sam discovered when, along with the Box™ team, they started the process of conceptualising a new design and -build in Auckland's […]
Giving your mind and body what it needs. Sponsored by SRW.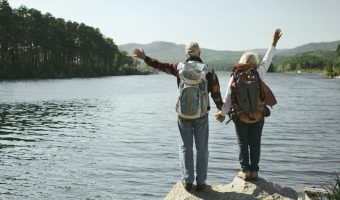 Pharmacist, technologist, and entrepreneur Greg Macpherson has become an expert in the ageing process at a cellular level and in fact, he wrote the book on it with, "Harnessing the Nine Hallmarks of Aging: to live your healthiest life.". But he is not just talking about the science that is […]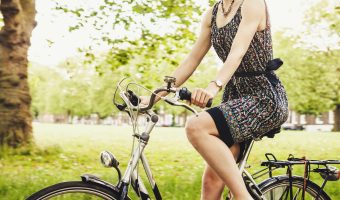 With so many of us remaining ensconced for the most part in our homes these past couple of years, taking a forced hiatus from travel, it's likely for more Kiwis than ever, visions of balmy sun-kissed island getaways have never felt more visceral. But with restrictions easing and borders around […]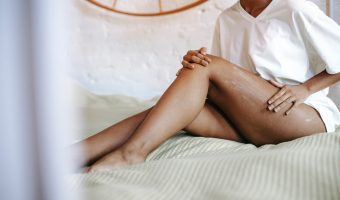 During these shoulder seasons, our skin needs all the help it can get to prevent the dryness that often comes with this weather. Palmer's Cocoa Butter Formula has been a staple product for New Zealand consumers for over 20 years. Thick and rich, the formula melts upon contact with the […]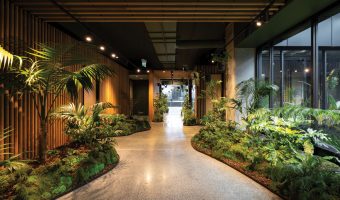 What's our working from home policy? Are we losing productivity by not having people in the office? Can I still have some days where I log into Zoom in my pyjamas? Yes, there are a lot of questions for employees and employers at the moment about navigating the future of […]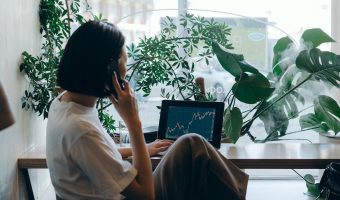 The world of finance can be a confusing and intimidating place, especially for those who are just starting out. This is particularly true for women, who often face additional obstacles and barriers when it comes to investing and financial planning. However, as Haley van Leeuwen, an investment adviser with Craigs […]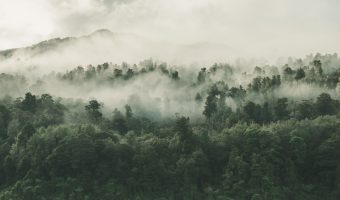 Tax Management New Zealand (TMNZ) is the tax pooling industry leader and also a pioneer in the realm of corporate social responsibility. TMNZ has been on a purpose-driven journey since its inception in 2003 and this ramped up even more when the company's founders, Ian and Wendy Kuperus, made the […]
Get the latest M2woman articles of the week in your inbox.
(We don't like spam either, unsubscribe anytime)