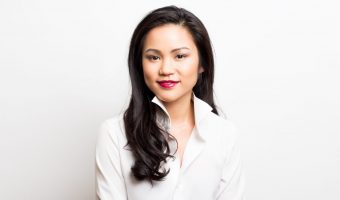 We caught up with wine geek and entrepreneur Anong Klinyoo to talk about culture, wine, and how she got started at being a sommelier. Anong Klinyoo founded A-LLURE, a wine distributor that has made it possible for Kiwis to have an authentic Thai wine experience. When you're done reading the interview check out Klinyoo's Fusion […]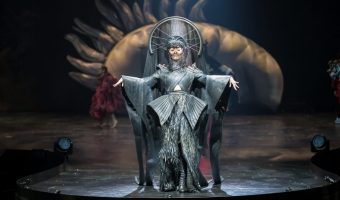 While our conception of normalcy might have been shaken to the core over the last year or so and heightened our need for escapism, it has certainly not muted the ability of fashion to inspire and evolve. Fortunately for us, the ultimate in escapist joy from this ever-dynamic realm can be appreciated right at our […]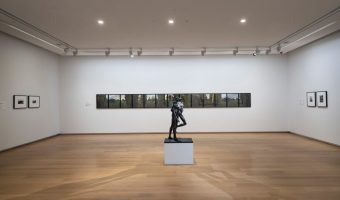 A Vision For The Visual: Auckland Art Gallery's Senior Curator Takes Us Through Her Latest Exhibition All That Is Solid Melts is currently closed, but will reopen once Auckland comes out of lockdown. Juliana Engberg is an award-winning and internationally acclaimed artistic director, curator, cultural and event producer, and writer. She has a reputation for […]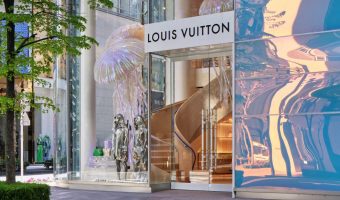 The Ginza district in Tokyo is considered one of the city's top fashion and shopping destinations, often sitting amongst the most luxurious and expensive streets in the world. Rows of designer boutiques, department stores and restaurants line the streets of Ginza, as consumers with a taste for the finer things mill about on the search […]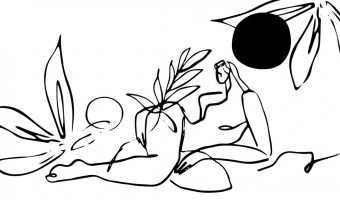 I was busy lying on the couch the other day, watching Housewives of wherever, when an ad came on for some miracle cream, undoubtedly lovingly crafted from the spleen of a unicorn and the left hoof of a centaur (a unitaur if you will …. mind wandering already – Danger Will Robinson). Anyway, said advertisement...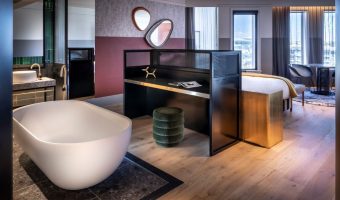 Australian designer Nic Graham established his own interior design studio Nic Graham & Assoc. in 1998 with a focus on the hospitality, commercial and high-end residential sectors. His close knit team of architects, technical craftsmen and landscape designers, who frequently collaborate with local artists, crafts people, florists, graphic and fashion designers and even chefs, have...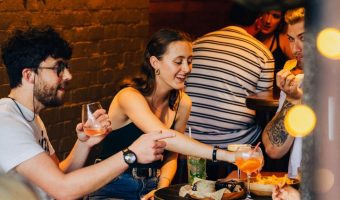 "May is a great month to get out of the house, support hospitality, try something new and taste something different," says Viv Rosenberg, manager of the Ponsonby Business Association, and we wholeheartedly agree. Before temperatures drop and hibernation season officially takes over, making the most of the last few weeks of autumn is a must....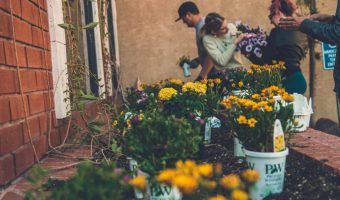 Workplace culture remains one of the top factors influencing employee happiness. And with more people working from home than ever before, the importance of bringing your team together and reconnecting has never been more important. Investing in team-building activities will not only help your team learn more about each other in terms of how each […]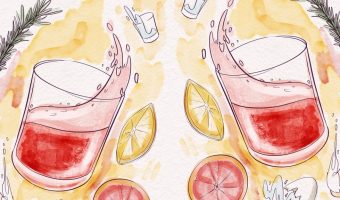 We're officially halfway through spring – which means summer is just around the corner! And what better way to celebrate this very important milestone that with a refreshing citrusy drop. Our pick for a cocktail this Friday is a spin on a classic – a Blood Orange Rosemary Negroni. Transporting you directly to a summer […]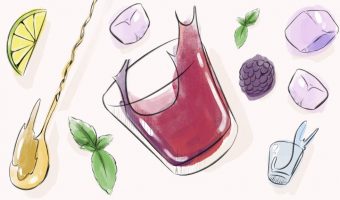 The Bramble cocktail was developed by innovative and infamous British bartender (he allegedly invented the Espresso Martini), Dick Bradsell in the 1980s after he set out to create a classic British cocktail. Dick Bradsell used his memories of going blackberry picking on the Isle of Wight in the UK as the inspiration for this tasty […]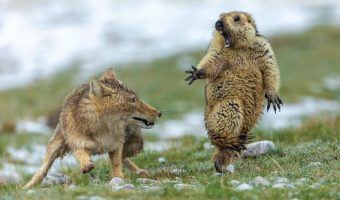 In the words of the greatest poet and playwright in history, William Shakespeare, "One touch of nature makes the whole world kin." The world is such a beautiful, marvellous place and we're all so lucky to live within it.  Started by the BBC Wildlife Magazine in 1965 with 361 different entries, the prestigious event now […]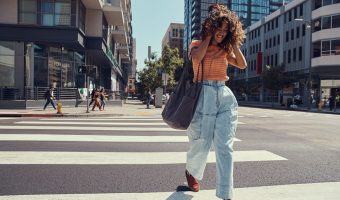 The WFH era in which we have found ourselves has created a ripple effect in more ways than one with perhaps one of the more obvious byproducts being the prioritising of an attitude that honours the importance of basic comforts and joy. A sense of mindfulness for well-being and all things comfortable, low-maintenance and cosy. […]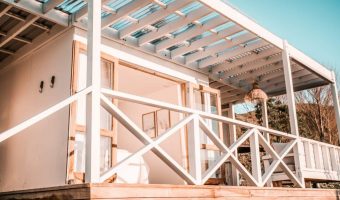 Airbnb has undoubtedly changed the way we holiday. Long gone are the days of scouting seemingly identical and extortionately expensive hotels, knowing that you're barely going to spend anytime in the room you end up with. Instead, Airbnb has significantly widened the possibilities for holiday accommodation, not just in terms of cost, but also with […]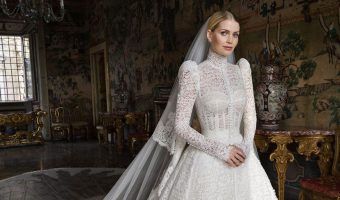 Over the weekend, Lady Kitty Spencer had her dream wedding in Italy as she married fashion billionaire tycoon Michael Lewis at the Villa Aldobrandini in Rome. The couple have been doing billionaire things together since 2019. As an ambassador for Dolce & Gabbana, Lady Spencer was fitted with several dresses for the big day including […]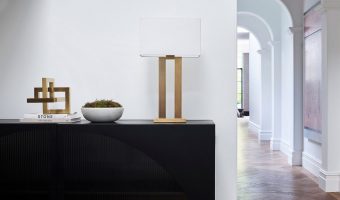 Winter is coming, and so are winter collections, in the world of design and fashion that is. In true Coco Republic fashion, their latest drop of tables, cabinets, and other homewares are stylishly chic, tasteful, and consistently second to none. Their new winter collection called the Isabella, designed by Anthony Spon-Smith, features an understatedly simple […]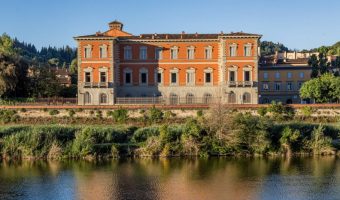 Oh what a dream it would be to live the life of an Italian noble. Spending your days lazing away in your private luxurious palace, decorated with 18th century Murano chandeliers, marble fireplaces and a frescoed ballroom, all overlooking the banks of a river. Well, now that dream can become a reality with the Palazzo […]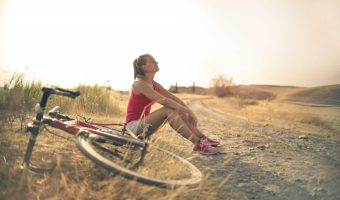 It's automatic. We do it 23,000 times a day and we don't even need to think about it. Or do we? As strange as it sounds to say, breathing is all the rage. Breathfulness, it seems, is the new mindfulness with the market now flooded with a plethora of books, workshops, and YouTube and Instagram […]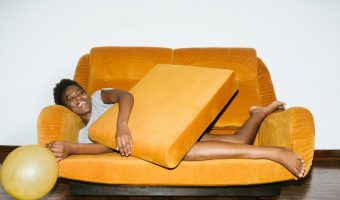 Very little is required from us to fall into a state of sadness these days – a quick scroll on the 'gram or a brief lean in the latest news is all it takes. Heartbreaking conversations and stories around and about Turkey in flames, Afghanistan in a colossally dire situation (a wild understatement), and the […]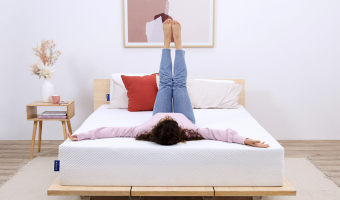 An undisturbed good night's sleep is essential to our survival. Given that most of us will catch around eight hours each night – a whopping third of a day – which clocks up to 229,961 hours in a lifetime or essentially one-third of an average person's life, it is only natural that we would want […]
Receive trending stories, news, and features as well as special offers and giveaways from M2woman and our luxury clients, straight to your inbox once a week.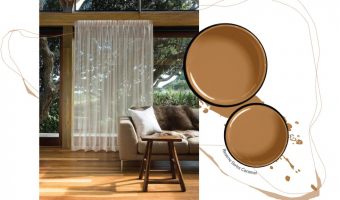 Whether sprucing up an old bach or merely adding a lodge-like feel to the home, look to a ski-chalet aesthetic for instant coziness and comfort. Natural textiles and utilitarian touches pair well with tartans and aztec prints to bring the outside in. Style Tip. Swap out woolen textiles for lightweight linens when transitioning into […]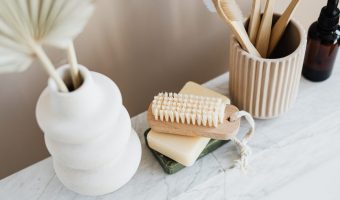 While a lot of us can't afford eco-conscious homes built from the ground up with sustainable, energy-saving materials and amenities such as solar panels and fully integrated smart home systems, there are still a lot of ways in which we can make small, budget-friendly changes to our homes in the name of making them more […]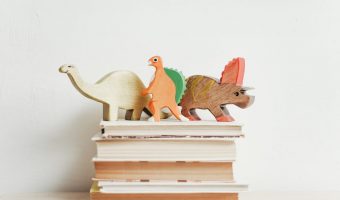 Whether you're starting with a clean slate or hoping to improve upon an existing space for your child in which to flourish, their bedroom is most likely where they will spend most of their time not only sleeping but playing, learning and creating. It should therefore be a place of freedom and expression, as well […]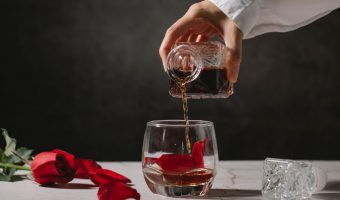 As food and drink pairings go, matching wine and beer is nothing new. Pairing whisky with food, however, is a combination that might not spring immediately to mind, it traditionally being a drink taken after the meal. The popularity of the idea, however, is swiftly growing. And if you consider the sheer variety of whisky […]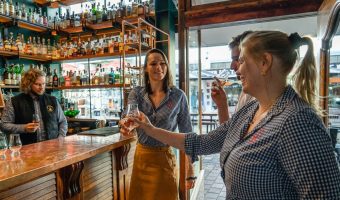 To many, whisky is seen as the ultimate "man's drink"; a true sign of masculinity. However, more recently, the market for this tipple has opened up as more and more women are proudly expressing their love for the beverage. Those in the know will point out that there has always been women working behind the […]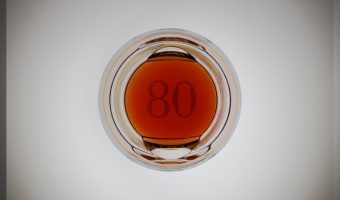 Eighty years ago there really was only one gig in town, certainly in Europe anyway – as World War Two ended its Phony War pretensions and in early 1940 matured into a real, nasty, proper war with the Nazi Panzer tanks Blitzkrieging their way through Norway, the Low Countries and France. A disaster in more […]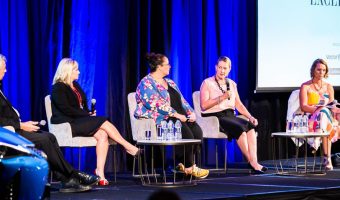 2019On Friday 15 February, 300 guests at Cordis Auckland joined an expert panel of business leaders to discuss the hurdles to Diversity & Inclusion in the workplace and define the solutions. Over 300 guests at Cordis Auckland joined an expert panel of business leaders to discuss the hurdles to Diversity & Inclusion in the workplace […]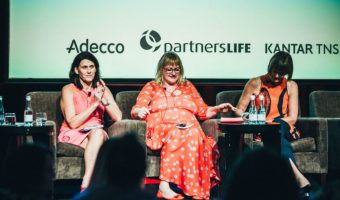 The number of female CEO's in the NZX top 50 listed companies is one, furthermore only 17 per cent of directors of publicly listed companies are women – but what is it that is stopping women reaching the top job? This one of many topics discussed by our panelists at Journey To Excellence we posed […]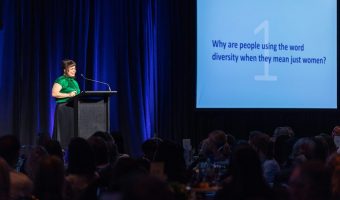 Most of our large corporates are appointing Heads of Diversity & Inclusion, they're implementing D&I programmes left, right and centre. Bringing in external consultants, writing strategies, making major public statements about what they're doing in the D&I "space", where they're at on their D&I "journey"..! We're doing this because it's the right thing to do, […]