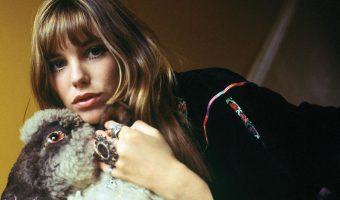 Inside the enigmatic world of Jane Birkin – the style maven who redefined French chic and left behind a legacy that transcends generations. From her illustrious film and music career to the eponymous Birkin bag, we look at the life of a woman who turned simplicity into luxury. Amidst the […]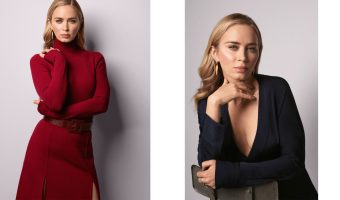 We had a chat with Emily Blunt and Matt Damon to discuss the blockbuster Oppenheimer, and what it was like working with the legendary director Christopher Nolan. We didn't have time to ask them to ask him to turn the volume up on dialogue, sorry. How was it to […]
Over the French Summer Louis Vuitton is turning over it's Saint Tropez Restaurant at the White 1921 Hotel to Michelin-starred chef Arnaud Donckele and pastry chef Maxime Frédéric, so get ready for a five star experience. These two connoisseurs have put their hands and heads together to design a […]
Sharing the secrets of the most exclusive experiences. Sponsored by Spy Valley.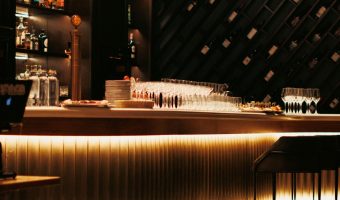 The Whānau Mārama NZ International Film Festival is back and bringing us another season of International movie magic. Adding more sparkle to this dazzling event is Spy Valley Wines, the official wine sponsor, back for another year. Spy Valley are truly a team of movie buffs, with some Spy Valley […]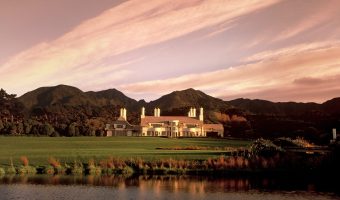 Nestled amidst the breathtaking landscapes of Wairarapa's Palliser Bay, Wharekauhau Country Estate embodies a dreamy fusion of luxury, relaxation, and nature. The 3,000-acre property, named "place of knowledge" in te reo Māori, provides discerning travelers with the ultimate Kiwi getaway, combining a warm, personalized service with the untamed beauty of […]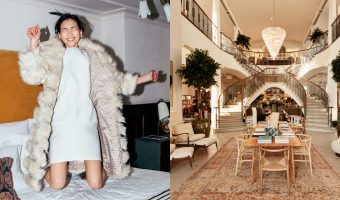 The rich and famous have to let their hair down somewhere without getting mobbed. The Soho House caters to this very specific need, offering an oasis from the riff raff. It's at this club with its very own designer furniture that Megan and Harry would frequent during their dating phase. […]
The inspiration you need for your next home. Sponsored by G.J. Gardner.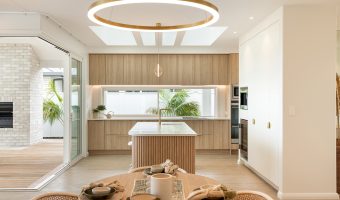 Designing your new kitchen is an exciting time. With so much to choose from, its hard to know what to do so we asked the team at GJ's for their tips and tricks.  Once you've decided on the layout and function of the kitchen, it's time to add all the […]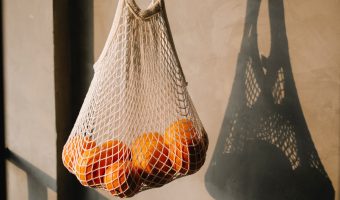 Are you considering going zero-waste but think it's impossible without a whole lot of compromise? If you take pointers from our list, you'll soon find out that living with less waste is doable with a few adjustments to your lifestyle and some creativity. Although generating absolutely zero trash is rather […]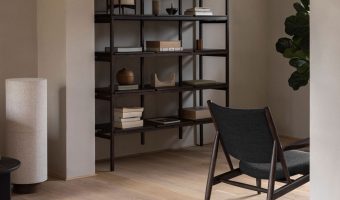 If your stack of must-read books is becoming larger than a bestseller list, look to new ways of displaying said collection. With quirky shelving solutions for serious summer reading to floor-to ceiling bookcases fit for a mini library, we've rounded up our picks for the most discerning of bibliophiles. Image […]
Travel the world the way you want. Sponsored by YOU Travel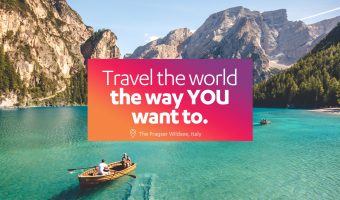 Dreaming of an unforgettable escape? The post-pandemic world has made so many of us feel the time is now to embrace life through travel, promoting lofty Bucket Lists to To-Do lists as our perception of journeying has transformed from that nice extra in life to pretty much a primal need. […]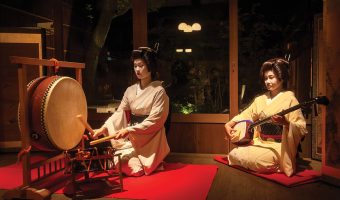 Japan is a country of two extremes; modern and ancient. So for most visitors, Tokyo is the premier destination for the modernity and Kyoto has long been the go-to place to absorb all the centuries of tradition. But the problem is; so many tourists have caught onto that fact so […]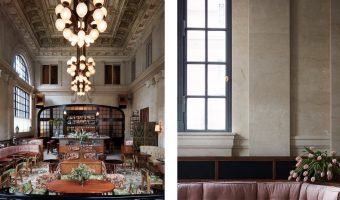 At Nine Orchard, history and modernity seem to have intertwined seamlessly, creating an enchanting time warp where the essence of New York's charm resides within four walls. Here, dreams come alive, and guests find themselves living the quintessential New York experience they've always longed for. What was once the […]
Staying on the pulse with the best the city has to offer. Sponsored by Cordis Auckland.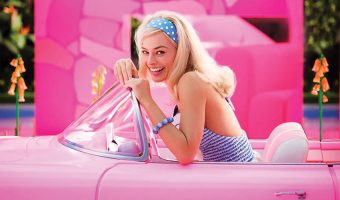 Barbie Ever since Margot Robbie and Ryan Gosling were papped on the set of Barbie donning matching neon roller skating outfits last year, the world has been eagerly anticipating the release of this year's most intriguing feature film. Sparking a whole fashion trend before it even hit cinemas, this campy […]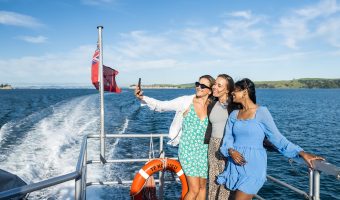 City living has its allure. Ever-bustling with its bright lights and big crowds, it's not hard to get caught up in the ceaseless pace, but the counterpoint to this is in seizing those moments to reclaim your inner peace by making the most of the lulls amidst the frenetic […]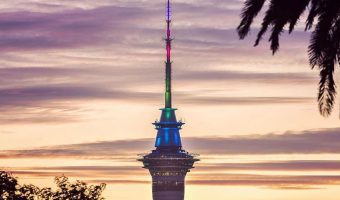 If you're looking for a way to fall back in love with the city of sails this weekend look no further. Auckland has a lot of stunning scenery around it just waiting to be viewed and photographed. So if you're feeling like an adventure this weekend why not take a […]
A new way to live. Sponsored by Ecovacs.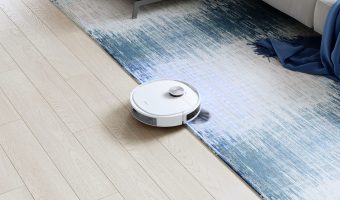 Sixty-odd years ago, the animated TV sitcom The Jetsons posited a template for a shiny technology-driven future, which may not have been a wholly serious work of futurology but fast-forward to today, and it actually wasn't too far off. While the likes of Rosie the robot maid aren't hitting the […]
The stories we've brought you so far have all been forward looking, this one is no exception as BMW looks ahead at the features their future cars will be packed with at the latest CES 2023. The vehicle of change as it were is the BMW I Vision DEE which […]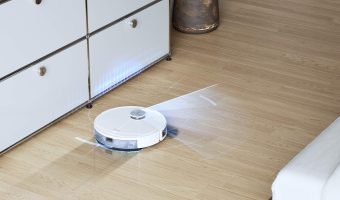 The so-called Fourth Industrial Revolution has ushered in a bold new era of AI, machine learning, robotics, and nanotechnology – of cutting-edge cyber-physical systems tasked with forging new ways of integrating technology with human life and society at large. While we can all appreciate the potential a new civilisational storyline […]
Giving your mind and body what it needs. Sponsored by SRW.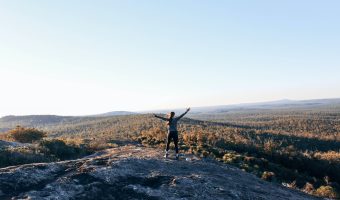 When it comes to the things we can do to keep fit and healthy, there are some "givens" for which the science is overwhelming and the empirical evidence, obvious. Eat well, exercise well and in this day and age, supplement well, and you're likely to remain in good health for […]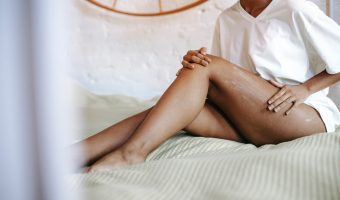 During these shoulder seasons, our skin needs all the help it can get to prevent the dryness that often comes with this weather. Palmer's Cocoa Butter Formula has been a staple product for New Zealand consumers for over 20 years. Thick and rich, the formula melts upon contact with the […]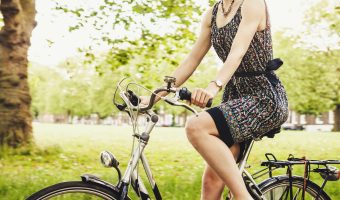 With so many of us remaining ensconced for the most part in our homes these past couple of years, taking a forced hiatus from travel, it's likely for more Kiwis than ever, visions of balmy sun-kissed island getaways have never felt more visceral. But with restrictions easing and borders around […]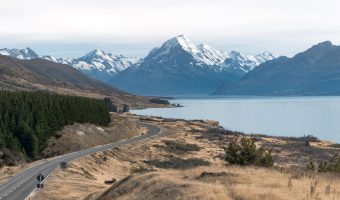 How a New Zealand company is disrupting giving Business profits and philanthropic pursuits might seem diametrically opposed, but lately there have been some business pioneers that are proving that business in itself doesn't have to be a Gordon Gekko-style 'greed is good, profit at all cost' affair. Yvon Chouinard, the […]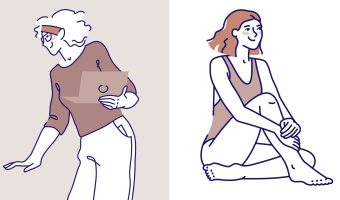 Three Kiwi women used investing to help secure a rewarding future and unlock possibilities. Growing an inheritance Hailey* Growing future wealth and learning investing in the process. When Hailey turned 21, she took over an investment portfolio which she had inherited from her grandparents, who had passed away […]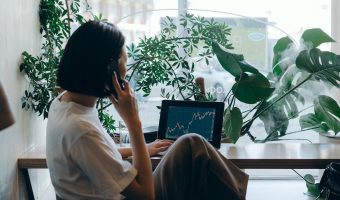 The world of finance can be a confusing and intimidating place, especially for those who are just starting out. This is particularly true for women, who often face additional obstacles and barriers when it comes to investing and financial planning. However, as Haley van Leeuwen, an investment adviser with Craigs […]
Get the latest M2woman articles of the week in your inbox.
(We don't like spam either, unsubscribe anytime)