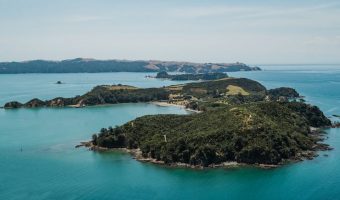 While this summer like no other is still holding strong, Fullers360 Experiences and Cruises sees to it that you don't have to travel too far to find some truly stunning local getaways while rediscovering the idea of travel as an adventure – especially those right in our backyard. If wildlife sanctuaries celebrating our unique native […]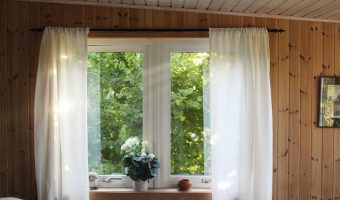 As the swift trajectory of modern life seems to become more hectic and frenetic by the day, it is no surprise the art of simple living in the way of Zen has increased in popularity as we search for that perfect antidote to offset the stresses of daily life.  Though its origins are in China […]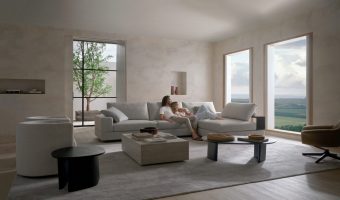 A sofa isn't just a place to sit. It is the centrepiece of our living space – the focal point of family get-togethers, entertaining friends, having some quality "me time", eating and drinking, watching TV and even sleeping. For many of us, it is also the biggest and most expensive investment we are likely to […]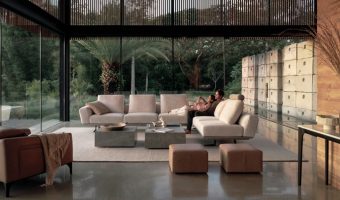 Shopping for sofas isn't necessarily an everyday affair. On average, a typical sofa lasts between 7 and 15 years. However, after our stint at quarantining, albeit short-lived in comparison to others, your living room's most important piece might've unsurprisingly been used and abused and in dire need of replacing. We have no shortage of options […]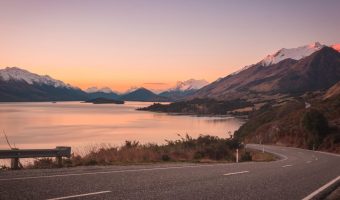 Travel bugs… they bite hard, which is mildly problematic given the times we are in. While we wait to explore some of Kiwi's favourite international holiday destinations, New Zealanders have fully committed to traveling locally. Here's a conversation you might be all too familiar with:     "I'm going on a holiday."          "Amazing. […]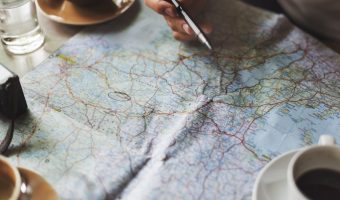 If you're spending your days at work reminiscing over last Summer's holiday, it may be time to start planning a new one. Although we live in a country full of beach holiday destinations there are plenty of cozy spots for a mid-year winter vacation. Whether you're a snow bunny or looking for a relaxing few […]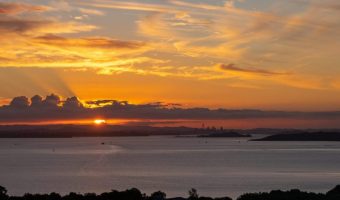 While international travel is still on hold, it's time to explore our own backyards. Us Kiwis are often focused on having a wild OE or jetting off to a nearby island and forget about thoroughly traversing our own country. New Zealand has a vast range of heavenly hotels, lodges and retreats that are worth a […]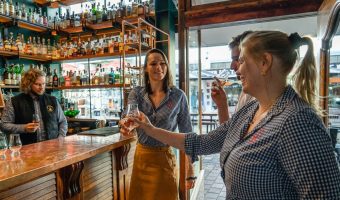 To many, whisky is seen as the ultimate "man's drink"; a true sign of masculinity. However, more recently, the market for this tipple has opened up as more and more women are proudly expressing their love for the beverage. Those in the know will point out that there has always been women working behind the […]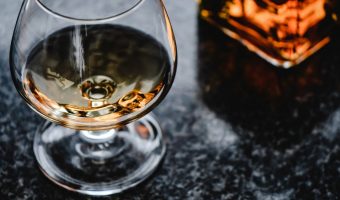 The world of whisky is truly vast and diverse with countless different brands and expressions let alone blends, age statements, flavour profiles and finishes. While this might be an enticing prospect for the initiated, it can be daunting for those who are new to the formidable amber nectar. Though if your interest has been piqued […]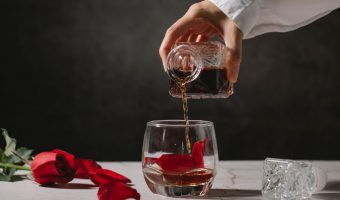 As food and drink pairings go, matching wine and beer is nothing new. Pairing whisky with food, however, is a combination that might not spring immediately to mind, it traditionally being a drink taken after the meal. The popularity of the idea, however, is swiftly growing. And if you consider the sheer variety of whisky […]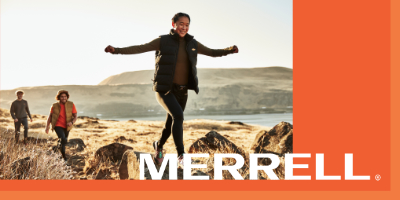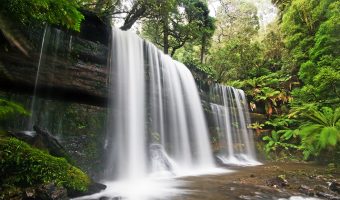 Australia has always been an incredible destination to explore. The rugged mountain ranges, droughts, flooding rains, sweeping plains, wild attractions and sweeping beaches are reasons enough to return to this stunning country. However, if you think you may have seen (or heard of) all the beautiful attractions Australia has to offer, you'll want to think […]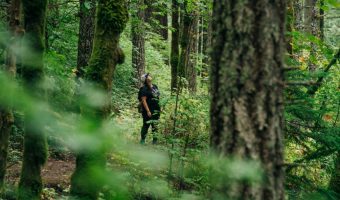 The outdoors industry has no shortage of money shots sporting the stereotypical embodiment of an "adventurer" – athletic weekend warriors at one with their hands-free hydration packs, standing on rocky outcrops looking positively fresh post knocking out of the park some gnarly endurance trail.  That is all well and good, though if you dig a […]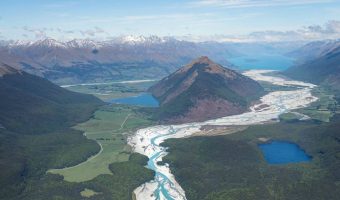 The South Island of New Zealand although a lot less populated than the North is a hot-spot for tourists. And for good reason! With sprawling landscapes, snowy mountains, and crystal clear lakes there's a lot to love. Queenstown is no exception to this and is the perfect spot for adrenaline junkies and relaxed holiday makers […]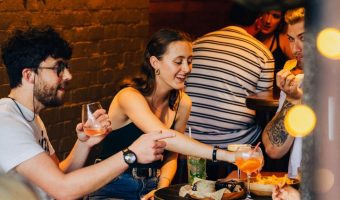 "May is a great month to get out of the house, support hospitality, try something new and taste something different," says Viv Rosenberg, manager of the Ponsonby Business Association, and we wholeheartedly agree. Before temperatures drop and hibernation season officially takes over, making the most of the last few weeks of autumn is a must. […]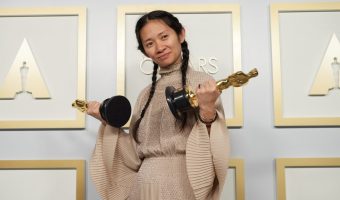 Chloé Zhao has made cinematic history with her Best Director win at the 93rd Academy Awards. She is the first woman of colour and the second female ever to win the Oscar thanks to her work on Nomadland. We interviewed Chloe about her now Oscar-winning film recently. The core brilliance of Chloé Zhao's latest filmatic […]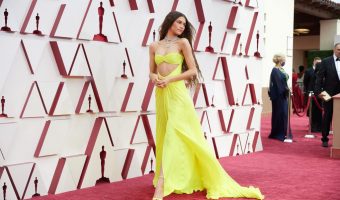 After a year that was rather devoid of red carpet fashion shows, this year's Oscars was a nice return (if a little off kilter) to the glitz and glamour of Hollywood awards ceremonies. The diverse list of nominees reflected the progressive social change 2020 bought the world, and while there were a few upsets during […]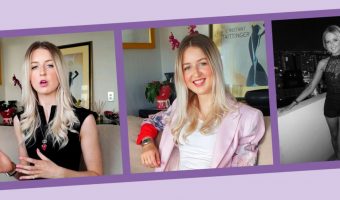 Lani Fogelberg left her role at one of New Zealand's pre-eminent commercial finance brokerage firms to take a step back from the corporate world and seek greater balance in life. Using her expertise in complex problem-solving, strategy and growth initiatives, she launched her own consulting firm. In the current New Zealand business environment, Lani helps […]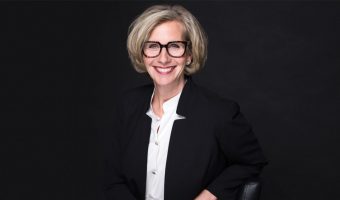 Making a name for yourself in the business world can be hard for women, whether you are looking to branch out with your own company or make your way up the ranks. This is why we need women supporting women in all areas of business. Successful serial entrepreneur, award-winning mentor and founder of SheEO, Vicki […]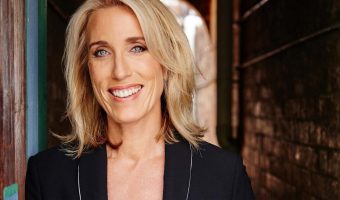 As the CEO of Event Hospitality & Entertainment, JANE Hastings runs a company that operates 60 HOTELS, 150+ CINEMAs, employs 8,000+ people and more than $1bn annual REVENUE, but these diverse industries are linked by a focus on customer experience. Jane is no stranger to finding the commonalties across industries though. In her prior role […]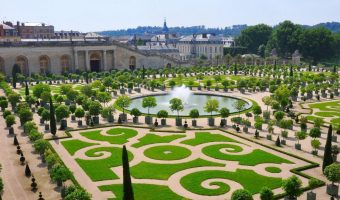 Being a Queen may be a life reserved for a few, however one of the world's most famous palaces is soon giving visitors the opportunity to live like one, if only temporarily. The Palace of Versailles will soon be welcoming guests to stay at its new resident hotel, Airelles Château de Versailles, Le Grand Contrôle. […]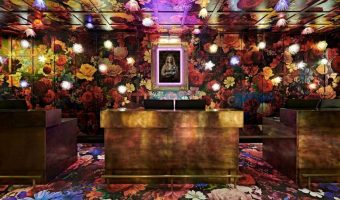 Another long weekend is just a stone's throw away and if you've chosen to err on the side of caution and stay safely within our bubble rather than flying over the Tasman, we might've found the coolest spot for your next local staycation. Staycay in style at the Naumi Studio Hotel Wellington, a freshly renovated […]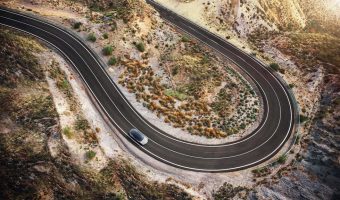 If you're trying to sell us on a car with a name like LF-Z Electrified, you better be able to match it with an equally as enticing product. Well, after getting a look at some of these images, it seems like Lexus might've come through with just that. The BEV (battery electric vehicle) is the […]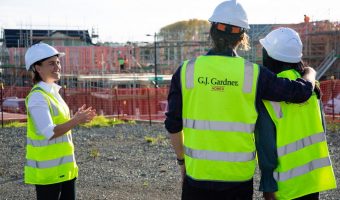 At some point in their life nearly one in two New Zealanders are likely to suffer from mental illness. All of us are likely to experience or witness mental illness at some time. Therefore it is important that we understand and recognise the signs in order to help. Especially when we consider the obvious challenges […]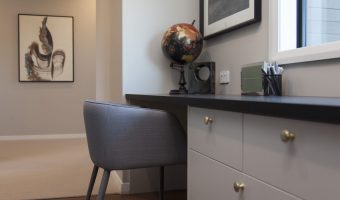 With more and more of us working from home or needing to be online for work or school, having a designated work space or study nook is becoming increasingly important.  Studies have shown that having separate areas for work and study are important for our mental health and even more so when working from home. […]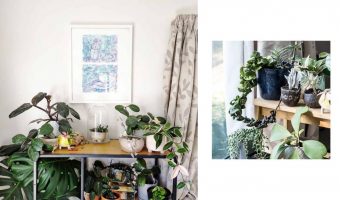 A few months ago, my partner and I stood in line as a bouncer at the door waited for people to leave so more could enter. We weren't clubbing, we were waiting to spend $500 on a Thai Constellation. I stood outside afterwards, holding onto it with a death grip as my partner rummaged through […]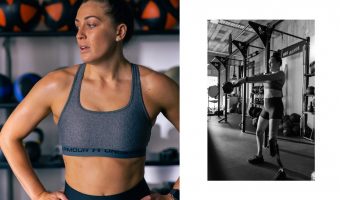 Being told as an 8-year-old that you have what it takes to one day represent your country at your sport might be a thing that some people shrug off as an impossibility, but New Zealand paraswimmer, Sophie Pascoe, followed through. She has in fact represented New Zealand at the Commonwealth Games and also three Summer […]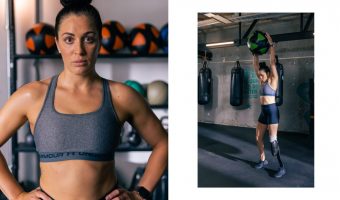 Sophie Pascoe is a veritable powerhouse in and out of the pool. She has more gold medals than I have failed relationships. She was just 15 when she took home three golds and a silver at the Beijing Paralympics and that was just the start. Her medal case has had to be renovated to fit […]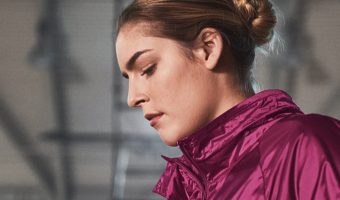 Most of us are well-acquainted with those quintessential signs of a good workout – you couldn't hold a conversation mid-workout, you struggled through your last rep, you felt that post-workout bliss and you slept soundly through the night – most likely swathed in your super-breathable, sweat-wicking, body temperature-regulating gym outfit, the likes of which performance […]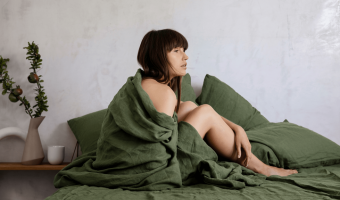 Hit refresh on the home-front and give your space an update with these new drops in homeware and furnishings. Linen Love If you're wanting to make a switch up to your bedroom decor this new season, one simple yet effective way could be as easy as changing up your duvet cover or adding in new...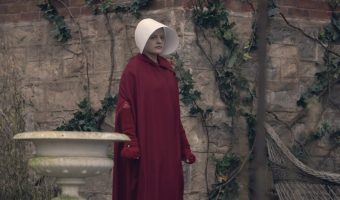 The Handmaid's Tale Back for a fourth season, the TV series based on the disturbing book by Margaret Atwood is set to bring more terrifying stories of life in the bleak dystopian Republic of Gilead. The new season sees main character June (played by Elisabeth Moss) strike back against the totalitarian regime as a rebel...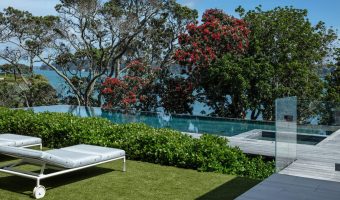 The Registered Master Landscapers have recently announced the winners of the 2021 Landscapes of Distinction Awards, which showcase the outstanding achievements and work of professional landscaping practices of all sizes and specialties around the country.  The Landscapes of Distinction Awards are the highest accolade of professional recognition in the industry and a key vehicle for...