There's something about the notion of sailing the seas and visiting exotic destinations that will move us in ways that local travel simply can't replicate. And what better way to do this than in the company of world-class hospitality?
Luxury cruises of the modern age are far more than just a mode of transportation, instead offering immersive journeys into a world of unparalleled experiences and upscale comfort that take care of every little detail, from personalised service to gourmet dining experiences crafted by world-class chefs and guest-to-staff ratios that leave no stone unturned in attending to our every whim.
When it comes to redefining travel in the ever-evolving landscape of luxury cruising, Oceania Cruises has made quite the name for itself in setting the golden standard. In the first place, alongside boasting destination-rich itineraries that span the globe, the upper premium cruise line has evolved its bespoke product to deliver worlds of opulence on board small, luxury ships that carry no more than 1,250 guests. The line also recently reached new heights with the introduction of its new ship, the 1,200-guest Vista, and her sister ship, Allura, which is set to debut in May 2025. "At Oceania Cruises, we are always looking for ways to evolve, elevate and modernise our offerings to continuously surprise and delight our discerning guests as they enjoy immersive new experiences," says Jason Worth, Vice President International Sales, Oceania Cruises.
But it is Oceania Cruises' exemplary commitment to gastronomic excellence that has garnered particular renown over the years, made possible by an unprecedented array of culinary acumen tasked with continually enhancing, elevating, and evolving the line's cuisine. From the elegant Grand Dining Room offering an assortment of globally-inspired dishes to any one of the eleven specialty dining options such as the line's signature steakhouse Polo Grill, perennial favourites Toscana, showcasing an evolution of Tuscan cuisine, and Red Ginger, evoking the boldness and subtleties of Pan-Asian cuisine, guests are treated to gastronomic wizardry at every turn. The Finest Cuisine at Sea. In fact, so emphatic is the luxury cruise brand of the world-class calibre of their onboard culinary offerings, Oceania Cruises has staked its reputation by trademarking the very aforementioned phrase. While touching down in exotic destinations around the globe, the line's award-winning culinary programmes boast sourcing only the most premium artisanal ingredients, and at the hands of some of the most distinguished chefs on the block, having them whipped up into a slate of culinary masterpieces that could rival even the finest restaurants ashore.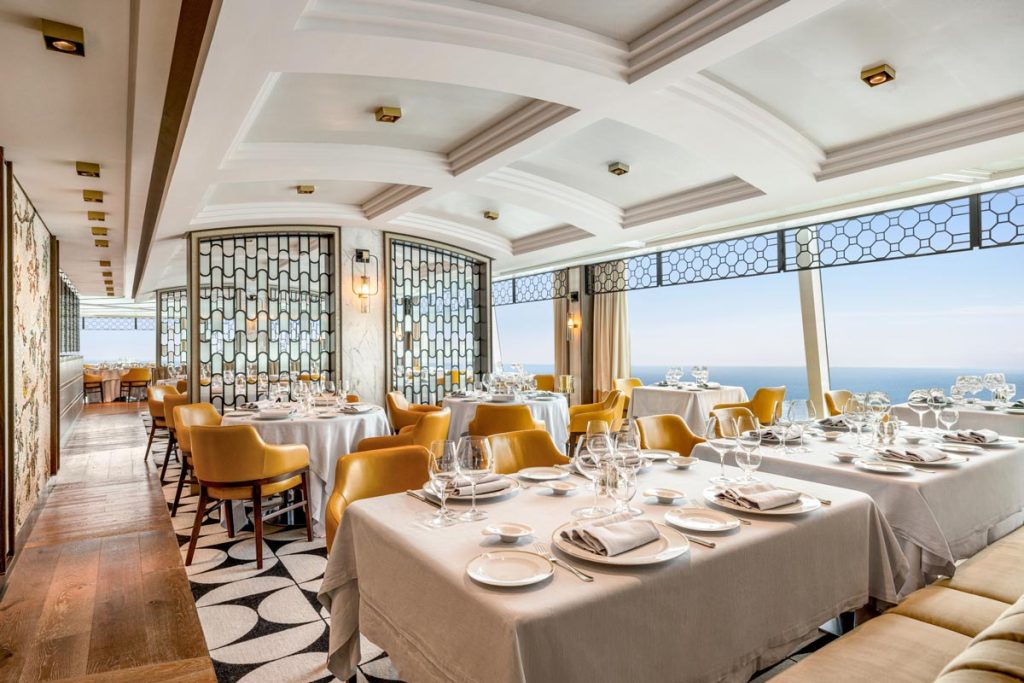 Charting a course towards an elevated culinary journey at sea, the line's purpose-built "better than new" vessels are capturing the imaginations of both seasoned travellers and aspiring epicureans, thanks to its ground-breaking new Aquamar Kitchen concept and the transformative Culinary Centre onboard.
A dream for the wellness-oriented traveller, Aquamar Kitchen presents a fresh perspective on the pursuit of health and vitality by offering nourishing yet indulgent dishes with none of the guilt. While taking in the chic seaside-inspired ambiance, think mindfully-prepared breakfast selections such as energising cold-pressed raw juices and superfood smoothies, energy bowls, and some exquisite variations of banana pancakes and avocado toast. The globally-inspired lunch menu is similarly abundant in tempting and balanced dishes that do not compromise taste. Guests can enjoy a hearty Lebanese bowl with beef kefta, falafel, muhammara, fattoush, aubergine caviar, and pita bread; yellowfin tacos with white cabbage slaw; or even a crunchy chicken sandwich on a freshly baked whole grain bun.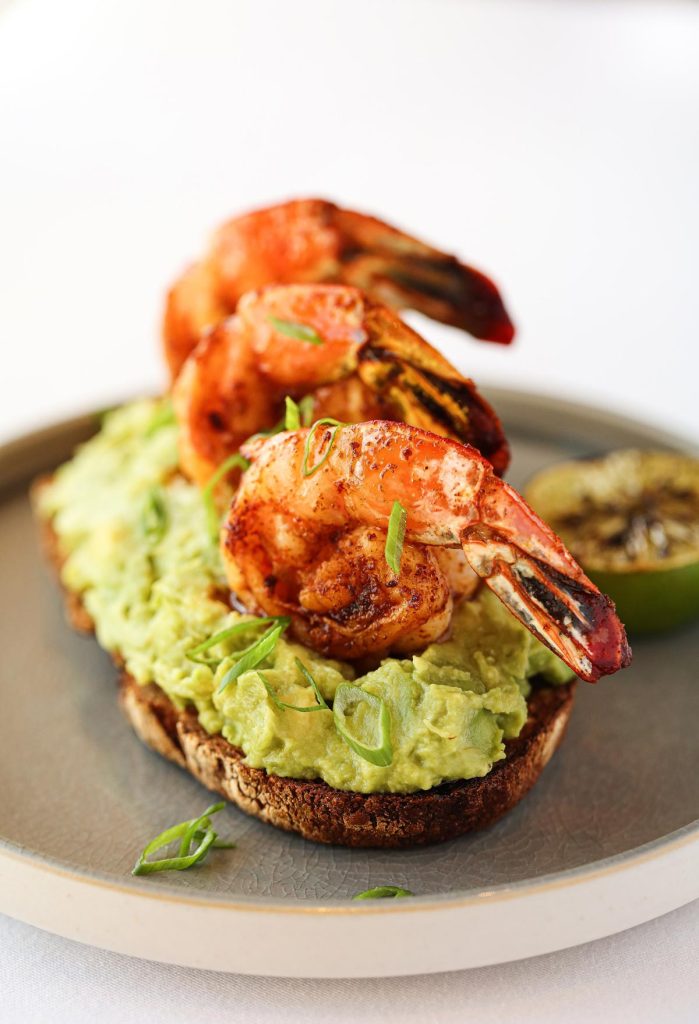 Again, not one to rest on their laurels, Oceania Cruises' new Vista and Allura ships are taking culinary exploration to a whole new dimension with the line's revolutionary Culinary Centre. This state-of-the-art facility is a dream come true for aspiring chefs and culinary enthusiasts, offering an array of hands-on cooking classes taught by renowned chefs. The Culinary Centre's expert classes are tailored to accommodate all skill levels, from novices eager to hone their culinary talents to seasoned cooks looking to master new techniques. Aspiring chefs can learn the art of pasta-making from Italian experts or immerse themselves in the secrets of traditional Asian cuisine under the guidance of seasoned masters.
Amidst the impressive variety of dining options that span from casual to opulent, Oceania Cruises' culinary teams' meticulous attention to detail, showcasing artisanal ingredients and world-class culinary techniques, extends to its casual dining experiences – from the multi-tiered pastry carts and fine teas comprising a classical Afternoon Tea at Horizons, casual all-American favourites at Waves Grill, an elevated coffee experience at Baristas, combining the elegance of a Viennese coffee house with the friendly ambiance of a local café, to the all-new Bakery.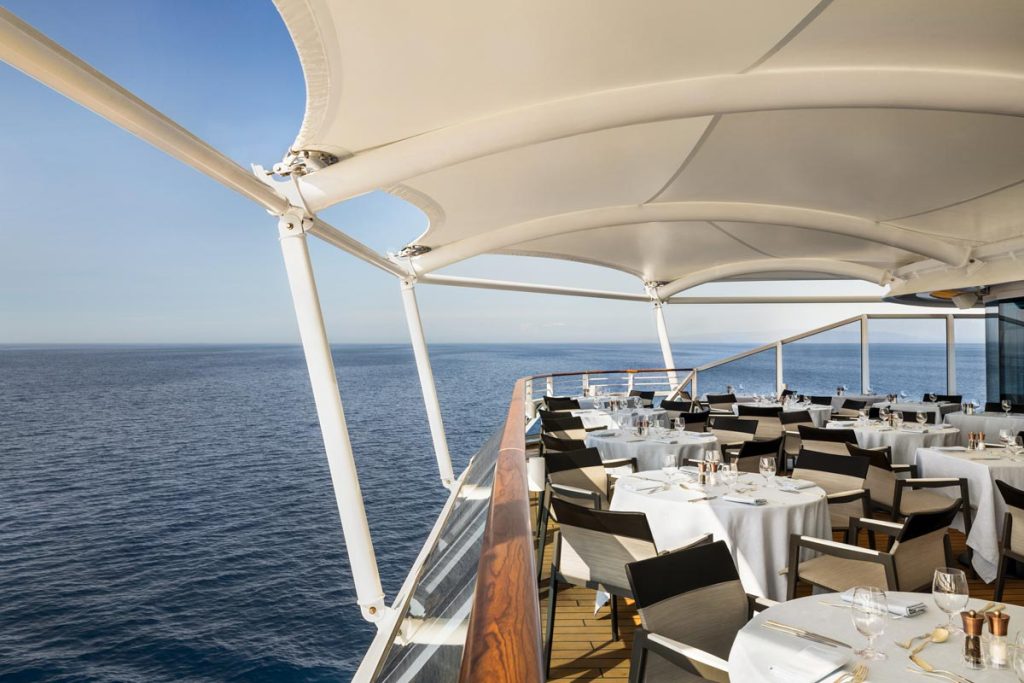 Rounding out the array of new dining options, the Bakery is conveniently situated just steps from Baristas coffee bar. With sweeping 270-degree sea views, Baristas offers a tranquil retreat where coffee enthusiasts and pastry aficionados can delight in complimentary beverages – from invigorating espressos to velvety cappuccinos – perfectly accompanied by indulgent dark chocolate croissants or the delicate zest of orange biscotti. As you relish a bold macchiato or a refreshing iced latte, the scent of freshly baked pastries leads you to the Bakery, where French and Italian delicacies await – sample the flaky ricotta-filled sfogliatella from Italy's Campania region or indulge in the sumptuous chocolate and almond croissant. Created by skilled pastry chefs, these treats will elevate your coffee experience, adding another layer of delight to the warm and inviting ambiance of Baristas.
Oceania Cruises' Allura, also introduces an exquisite signature restaurant named Ember, tasked with elevating dining to an art form. Upscale yet relaxed, this fine dining establishment is the brainchild of Oceania Cruises' talented team of executive chefs whose menu is a sophisticated blend of the fresh, vibrant contemporary fare of renowned culinary capitals such as Napa and Sonoma with the warmth and richness of the revitalised food and beverage scene of America's heartland. Blackened crab cake with fresh corn salsa and roasted tomato sauce, Porcini-dusted bone-in ribeye with a foie gras-truffle demi-glace and breadcrumb-crusted tomato Provençale, and a Roasted beetroot salad with tangy goat cheese, delicate shallots, seared green beans and toasted hazelnuts are just a few of the innovative delights designed to tempt the palate.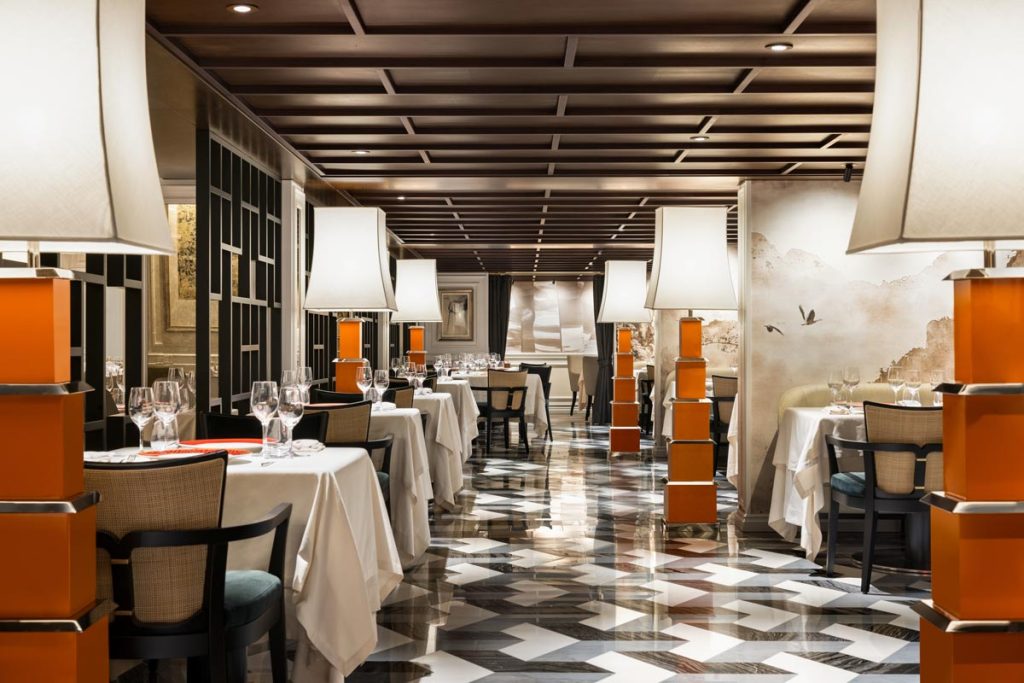 As if the culinary offerings weren't already enough to make waves, Oceania Cruises has added a touch of Hollywood glamour to its newest flagship vessel Vista, with the legendary chef, author, restaurateur, and Emmy Award-winning food personality Giada De Laurentiis being named as her Godmother. Personifying the line's first Allura Class ship, Giada's passion for Italian cuisine and dedication to the art of cooking make her the perfect embodiment of Oceania Cruises' commitment to culinary excellence. "Cooking authentic Italian fare is my biggest passion in life. I cannot wait to savour the different flavours and explore the myriad of dining venues on board Vista, a ship that will provide unforgettable culinary experiences for decades to come," says De Laurentiis.
It would, of course, be remiss not to enhance one's world-class gourmet experience with only the best wine pairings. For both wine aficionados and budding connoisseurs, Oceania Cruises' new ships have also unveiled a rare wine collection, boasting exceptional vintages from around the world, each carefully selected to complement the onboard culinary offerings and indulge even the most discerning of palates. Highlights from the new collection include rare wine varieties such as the classic Moët & Chandon Cuvée Dom Pérignon, the elegant Ornellaia "Super Tuscan", the hard-to-source Mascot of Napa Valley, the newly popular Vina Errazuriz Kai Carmenère hailing from Chile, and the classic Penfolds Bin 28 Kalimna Shiraz from Australia.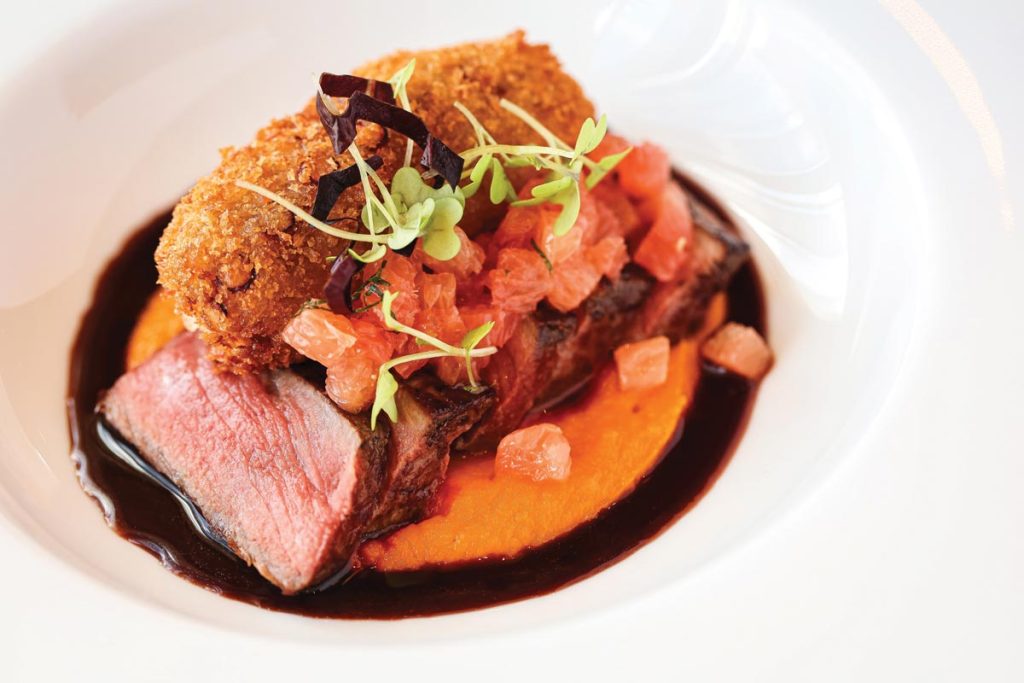 Guests also have the opportunity to join the head sommelier and his team during a two-hour exclusive Cellar's Wine Luncheon at Ember. This hand-selected tasting takes guests on a bespoke dining journey, showcasing a five-course menu with each dish perfectly paired with a different premium wine. To take fine dining to a more intimate level, Oceania Cruises has furthermore added eight-person private dining rooms aboard Vista to her iconic Polo Grill and Toscana restaurants, whose culinary maestros have delivered two freshly reimagined menus.
Speaking of maestros, at the coveted helm of Oceania Cruises' culinary innovation is Chef Alexis Quaretti, Senior Culinary Director and a virtuoso in his own right. His exceptional talent, creativity, and unwavering dedication to the craft have earned him the esteemed title of being inducted into the prestigious Master Chefs of France, whose mission is to support and promote French culinary arts around the world. Chef Quaretti, in fact, joins Oceania Cruises' Vice President of Culinary Eric Barale in this honour, making Oceania Cruises the only major cruise line to boast two inductees into the echelons of Maîtres Cuisiniers de France.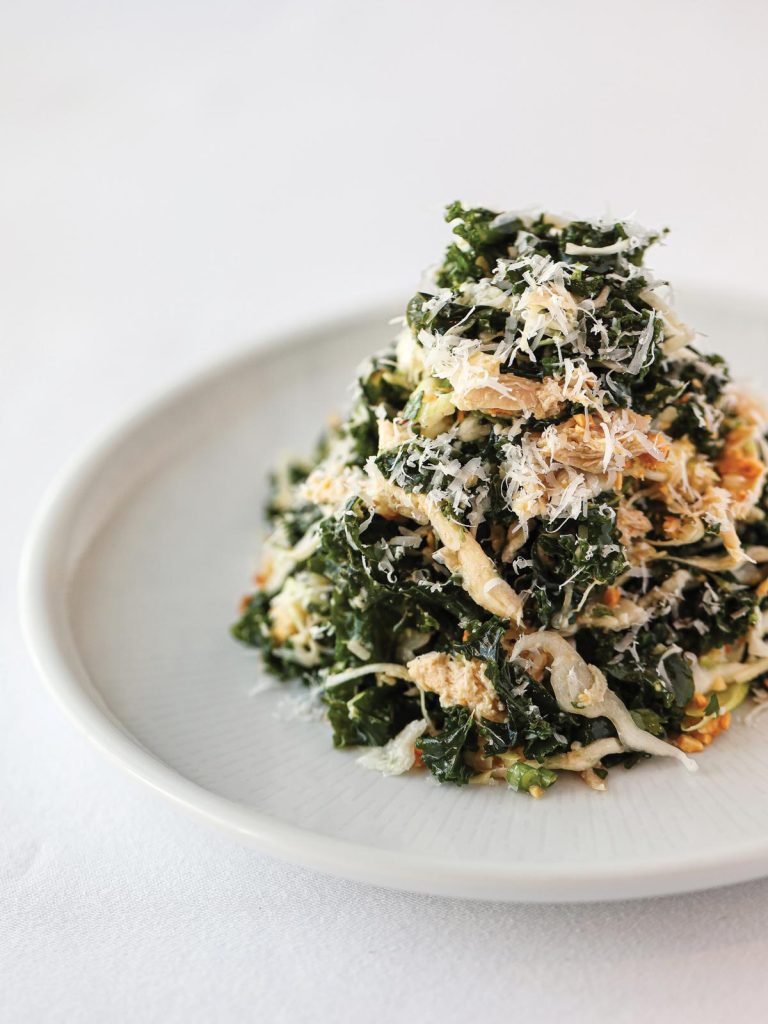 Quaretti's visionary approach to gastronomy, inspired by his home country of France as well as his world travels, has been pivotal in shaping Oceania Cruises' culinary identity. His passion for sourcing the finest ingredients and redefining classic recipes with a contemporary twist has set the bar high for fine dining at sea, seeing him curate in the vicinity of 300 new recipes each year to constantly revitalise the onboard menus. "It's truly remarkable to have two Master Chefs of France leading our culinary team," says Jason Worth. "Chef Eric and Chef Alexis are both long-standing members of the culinary team, Eric being one of the first members of Oceania Cruises' culinary family and Alexis joining us shortly after in 2004. The palpable kinship and passion throughout the culinary team prove that Oceania Cruises not only serves The Finest Cuisine at Sea but also has the finest culinary team at sea."
Oceania Cruises' debut of Vista and soon-to-be-launched Allura all but cements a ground-breaking chapter in the world of luxury cruising. With the introduction of the new eateries – Aquamar Kitchen, the Culinary Centre, the Bakery, and Ember – alongside the company's unwavering commitment to luxury, comfort, and unparalleled experiences to tantalise the taste buds, a voyage aboard these new ships promises an unforgettable culinary odyssey.
For any bookings for Oceania Cruises, contact a YOU Travel Cruise specialist on 0800 968 872.