Born a hard-headed, tenacious and loyal Taurus, Melissa Viviane Jefferson came into this world shining—well, at least that's what she sang years later in her hit tune Juice, anyway. A Detroit, Michigan native, Melissa was raised within quite a religious Pentacostal family, and regularly attended the Church of God in Christ. The young Lizzo was surrounded by the holy spirit, gospel music and choirs growing up. Although none of her family belonged to the entertainment industry, music and performance was a huge part of her upbringing. Also, Lizzo is the youngest of three Jefferson kids, so she had to make some serious noise to make herself heard.
At age 10, the Jefferson family moved 2,143km south-west to Houston, Texas, where she attended Alief Elsik High School. From an early age, Melissa wasn't shy about standing up for herself. Her maths teacher even called her mum into her office because Melissa was trying to take over teaching the class.
"I was this little girl, and I was like giving it to the teacher like: 'You need to teach us better!'" recalled Lizzo to Rolling Stone in 2019. "Cause she was always going on tangents, talking about how we need to wash our hair. And I'm like: 'Girl, teach math!'"
It was at school she picked up the flute, just as a hobby under the tutelage of well-known flautist Claudia Momen, and fell in love with it straight away. In an interview with Vanity Fair in November 2022, Lizzo recalled thinking, "I want to be the best f**king flute player ever. I was 12, but I wanted to take it all the way." And certainly she did. It's with that passion and drive from that small dream that Lizzo now has bragging-rights for eternity to being classically trained and her now-infamous mid-set flute solo simply wouldn't exist.
As a young girl, she was surrounded by different musical styles in Houston—not just gospel, but rap and R&B too. The latter two of that list were foreign sounds to her, due to her upbringing. Reportedly, she didn't even know who Tupac was after her older cousin sadly informed her of his assassination in 1996.
So when she heard this new type of rap music on the radio, and on the school bus where the other students freestyled, her interests were piqued. She started rapping just for fun, and even called into the local radio station to spit some rhymes. Cornrow Clique, created by Melissa and some girlfriends, was born and grew in popularity in the local area. It was in the Clique that she acquired the moniker 'Lizzo', a variant of childhood nickname 'Lissa' and Jay-Z's 2001 hit single, Izzo (H.O.V.A.).
When interviewed by One Direction's Niall Horan on Jimmy Kimmel Live, she reminisced on those dizzy days. "We all had different coloured cornrows," she excitedly explained to the guest-host, "and we would wear different colour Jordans, and we would walk down the street rapping our songs."
And while rap music was calling, the flute kept whistling out to her, and she went on to the University of Houston where she studied classical music. She even thrived at playing the piccolo in the Cougar marching band. Sadly, around this time, she suffered a setback when her dad, Michael, passed away. Grief-stricken, Lizzo dropped out of college, took up a stint as a freelance food critic to make ends meet, and started living in her 1999 Subaru.
"That was my home for a little," she told Huffpost last year. "I spent Thanksgiving in that car and I remember I cried myself to sleep."
After a brief visit in Denver, Colorado, where she took up residency on her mum's sofa (and started—if only for a brief time—an experimental rock-electro-pop band called Lizzo & the Larva Ink), Lizzo moved herself to Minneapolis, Minnesota to delve into the bustling music industry of the Twin Cities. The local scene, brimming with possibility, was where she began to rub-shoulders with some big names in the underground scene.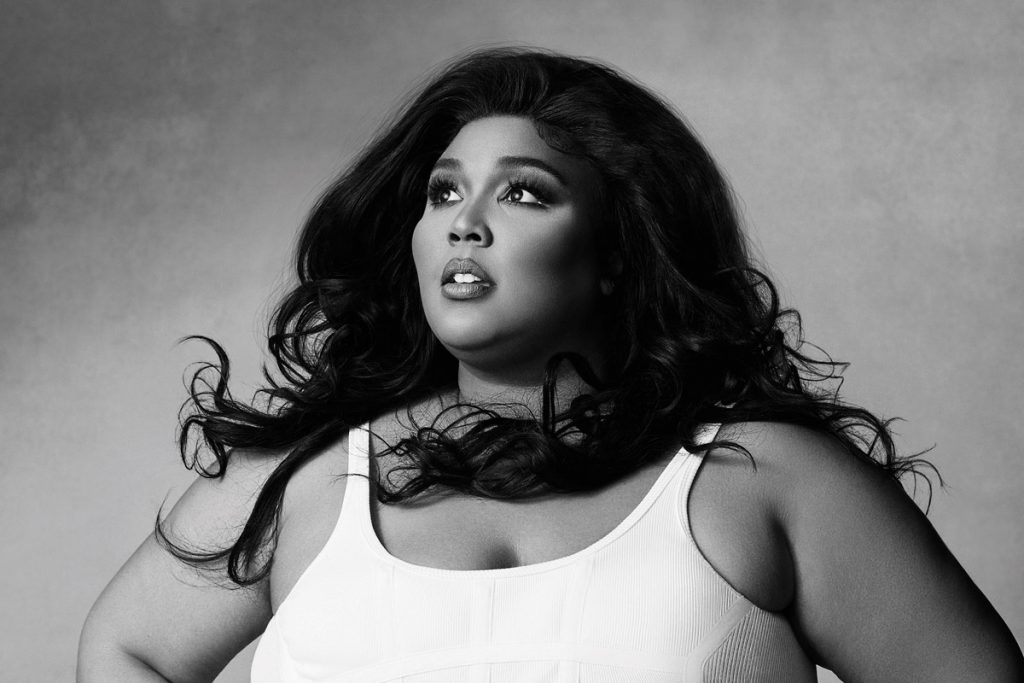 "There's an incredible rap and local scene there that I didn't even know about," Lizzo told American Youtuber and interviewer, Sean Evans, after taking a bite from a very hot 70,000-Scoville scale chicken wing on web talk-show Hot Ones last year. "I was from Houston, and was still wondering if I should move to Minneapolis, and there was a producer who was like, 'Come live with me!' I went to South By Southwest, and that particular year, every band I went to see and talk to came from Minneapolis. That was a sign to go. So many incredible rappers and performers—you could sell-out shows for every act there in one night."
In 2012, Lizzo (along with fellow rapper, Sophia Eris and singer-songwriter, Claire De Lune) created The Chalice. The tidal-wave of support that grew from The Chalice was ground-breaking for Lizzo. The now-deceased alternative Minnesotan newspaper, City Pages, even voted them the winner of their 'Quick-to-Click' poll. In September that year, the group dropped their sizzling debut album, We Are The Chalice, that contained absolute bangers like Ladies Night, Crown on the Rocks, and Push It.
The next year, Lizzo connected with record-producer and member of the Doomtree collective, Lazerbeak, where they both created her debut solo album, Lizzobangers. Straight-off-the-bat, the album received universal acclaim ratings on Metacritic. Album-reviewer from The Guardian, Killian Fox, said that the music at times was "joyfully nonsensical, Lizzo's stream-of-consciousness rhymes can also be lethally pointed."
It was after releasing that first solo album that Lizzo went straight back to work right away on her next musical bombshell. In September, 2014, Lizzo appeared on Prince and 3rdEyeGirl's album, Plectrumelectrum, with the song BoyTrouble.
One of the key reasons we love Lizzo is her hopeful outlook on body positivity. But, like quite a few of these tales, they tend to start on a sour note. "It was a really painful, shameful experience," Lizzo told CNBC over Zoom last year about her experiences with social expectations surrounding her body, "because I grew up in a society where as soon as I was aware of it, I was made to feel ashamed of how I looked."
Collaborating alongside mother-daughter duo, Elisa Goodkind and Lily Mandelbaum on their Youtube channel StyleLikeU's What's Underneath Project, Lizzo took a docu-style deep-dive in 2014 into herself and body image.
"18 and 19 was when I was just happy with who I am," she said in the interview. "21 was when I was the smallest I've ever been, and still it wasn't good enough. But now I'm done with the struggle—I just wanna enjoy my body now. I feel like I've seen a lot of people that could see a lot of things that they'd like to change, and it's attainable. For me, I had quite unrealistic body issues. When I was nine, I loved Sailor Moon, and I was always like, 'Damn, if I could just wake up like that.'"
She then consequently removed her clothes, almost a poetic act of revealing truly what's underneath the protective layers she'd shielded herself with since childhood, in regards to the relationship she has with her own body. A real expression of individuality, empowerment and self-acceptance.
Inspired by this experience, she wrote the song, My Skin that would appear in her next critically-acclaimed album, Big Grrrl Small World a year later.
My Skin is an enriching, uplifting song that tells of loving yourself in your own skin. Whether it's body-image, or the colour of your skin, Lizzo's words relate to you on a personal level. It also touches on the political.
"You can wake up and change many things about your appearance," she said in an interview with Vice, "but the inevitability of waking up in your skin is what unifies us."
In the midst of the Covid-19 pandemic, Lizzo sat down with late-night talk show host, David Letterman, and talked about the 'other virus', the oppression of Black Americans over the last 400 years.
"As a Black citizen of this country, I've been heartbroken by the way that we've been treated and seen my entire life," explained Lizzo to Letterman.
She's that new-generation artist that manifests a certain type of infectious energy with whatever she does. It was from there, Lizzo (still clutching hold of that dream she had as a child of becoming a star) started to score. 2019, to put it lightly, was her year to shine. For starters, her first major studio album, Cuz I Love You, entered the Billboard Top Ten in 2019 at number four, with 41,000 units sold or streamed within the first week. That winning album featured such loveable songs as Juice and Tempo—each one a certified banger. The album also had hidden within its deluxe edition, Truth Hurts, which was a viral sleeper hit—an initially unsuccessful song that rose in popularity and became an anthem after time. It topped the Billboard Hot 100, became the longest leading solo song by a female rapper of all time, and she was nominated for eight Grammy's at the 62nd Annual Awards.
"This is the beginning of making music that moves people again," she said in her acceptance speech, "making music that feels really f**king good, that liberates people."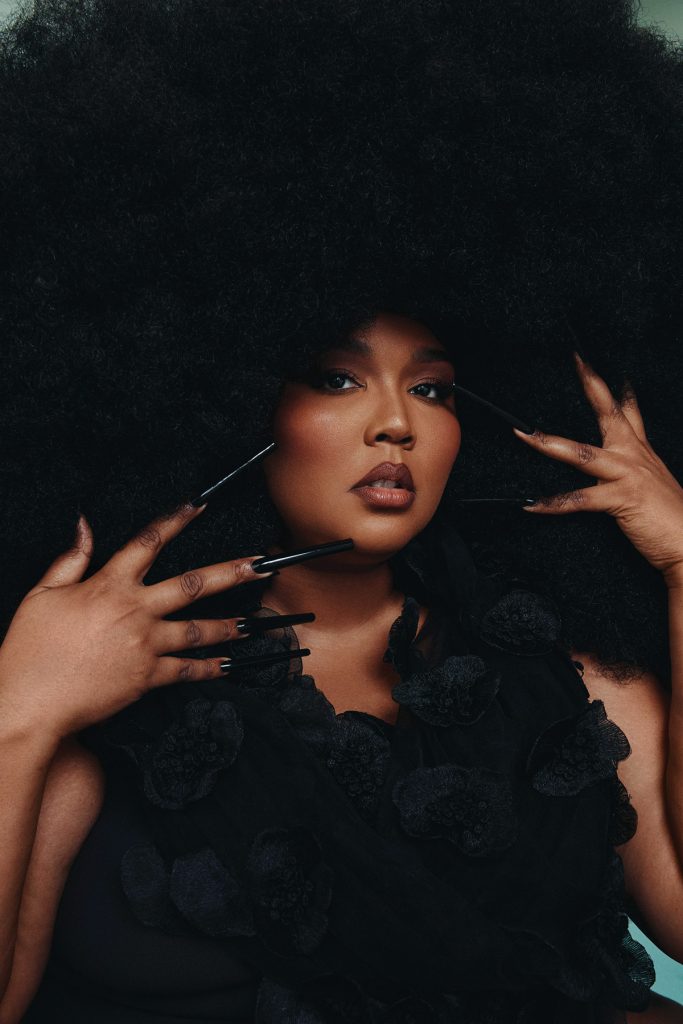 And liberating she is, with her fans really supporting her message and loving themselves for who they are. And if you didn't think that was enough, Lizzo has worked as an actor too, offering her voice to the character of Lydia, a pink-haired 'perfect' doll, in the computer-animated adventure-comedy, UglyDolls. And alongside Constance Wu and Jennifer Lopez she played Liz, a flute-playing stripper in the Lorene Scafaria action-comedy film, Hustlers.
In 2019, Time magazine named her 'Entertainer of the Year' for her meteoric rise and contributions to the music industry.
Released through video-on-demand streaming services HBO Max and Binge, and directed by renowned American director, Doug Pray, Love, Lizzo is the beautiful story of how the Detroit-born singer rose from rags to riches. "Okay, we all know I'm fat," she says with a sigh. "I know I'm fat. It doesn't bother me. I like being fat, and I'm beautiful and I'm healthy. So, can we move on?"
In 2021, Lizzo released the single Rumors featuring Cardi B, which debuted in the top five of the Billboard Hot 100 yet again. It's surprising Lizzo hasn't completely set-up shop in the Billboard Hot 100. Her fourth studio album Special was released in July last year with critical acclaim. No surprises, it was preceded by its lead single About Damn Time, which reached number one on the Billboard Hot 100. Described by critics as pop, funk, disco, hip hop and R&B infusion, Special is just hit after hit after hit. And every lyric pops with that signature Lizzo shine.
"Fame is pretty new," she sings on her titular track, "but I've been used to people judgin' me / That's why I move the way I move and why I'm so in love with me."
Being in love with who you are is a crucial and important message that Lizzo likes to promote in the character she personifies. Launched April 12th last year, Lizzo's shape-wear brand, Yitty, was welcomed to the world. Based on her core principles of self-love, radical inner confidence, and effortless, everyday wear, Yitty uses the finest fabrics and silhouettes that can be worn as clothes or under them, with sizes ranging 6X to XS.
"CEHoe—that's what I like to call myself. I'm hands-on with everything I do."
Yitty was a long-time coming, with lots of hard-work involved. In 2017, Lizzo had planted the seed of reinventing shapewear with eCommerce pioneer and digital fashion industry guru, Don Ressler.
"Yitty is a nickname my auntie gave me when I was young," Lizzo told Forbes magazine. "She was a full-figured woman and one of the coolest people ever with bold, beautiful energy. I wanted that energy in this brand."
Whether it be in her music, being '100 percent that bitch', running a ground-breaking shapewear company or just being completely and utterly down-to-earth, Lizzo is one of the best entertainers in history in our book. She works primarily on instinct, and that's what has paved the way for Lizzo to be one of history's most talented and sought-after performers.
"When I was young, I used to have these ideas and write songs," she said on Hot Ones. "A month later I would hear those ideas on the radio or see things. I'd be like, 'damn, I'm having the same ideas of the people that are putting out the ideas'. I've always had confidence in that. Even now, as the static gets bigger, I become so synonymous with the cultural zeitgeist, I think the confidence I've had since I was little, and my vision, has stayed true. So I really do trust my instinct—it's the one thing I can trust in this crazy f**king world."