Music plays such a vital role in the creative landscape of Aotearoa. It encompasses what we are as a people, and offers a warmth and togetherness that is (not meaning to sound too biased) world-class. We use music as a way to bring whanau together, as though in a loving, familiar hug. Over the years, NZ musicians have used that exact power to tap into national audiences hearts. One such artist who is paving the way to bring people together is Aotearoa's own Ria Hall.
Born and raised in Tauranga, Hall caught the music bug through her local Marae. That passion for her music passed over to her schooling, where she joined kapa haka groups and truly thrived. Her mother, an avid country music listener, inspired the sound she would later create—same too with reggae, soul, hip hop and rhythm and blues.
Since those days in her early years, her music has soared to new heights, with her signature sound being a stunning combination of Te Reo Māori and English. In 2011, Hall sang at the opening ceremony for the 2011 Rugby World Cup and then subsequently released her self-titled EP, which won the Best Māori Album at the 2012 New Zealand Music Awards. She's released two critically-acclaimed studio albums since—Rules of Engagement in 2017 and Manawa Wera in 2020—and has brilliantly performed alongside many artists and groups, such as Hollie Smith, Tiki Tane, and Stan Walker, to name a few. And as of late, Hall has also proved herself an expert in music directing, putting together the music showcase of TUAWHINE.
Thanks to its sold-out 2021 Matariki show, TUAWAHINE TOUR is coming back to stages this year with dates on the week of International Women's Day. The tour, in all its splendour will include a beautiful lineup of exceptional Aotearoa icons, like Anika Moa, Annie Crummer, Tami Nelson, Ria herself and many more. It's a celebration, at the end of the day, of womanhood and what we stand for as we come together and bask in the beauty of music.
We got to sit down with Ria and talk all things music, her inspiration and the celebration that is the upcoming TUAWAHINE TOUR.
Tell me about how you first fell in love with music.
Two words—Kapa haka. This was my gateway into exploring all things vocal, and diving into more things musical as I got older. I owe all my performing, presenting, artistic and characteristic chops to my kapa haka background. Mei kore ko tāku ao haka, kua kore ahau i tū hei kaiwaiata. I owe kapa haka everything!
Was there a lesson you learnt back then that you still use today?
Always turn up before time. If you turn up on time, you are already late!
What (or who) would you say motivates you the most?
I'm a single māmā of three navigating this world with my babies in tow. Every decision I make is informed, inspired and necessitated by my tamariki. My beautiful babies are 3 (Te Rongotoa), 2 (Hikareia) and 1 (Paiātehau)—so yep, I'm a busy lady!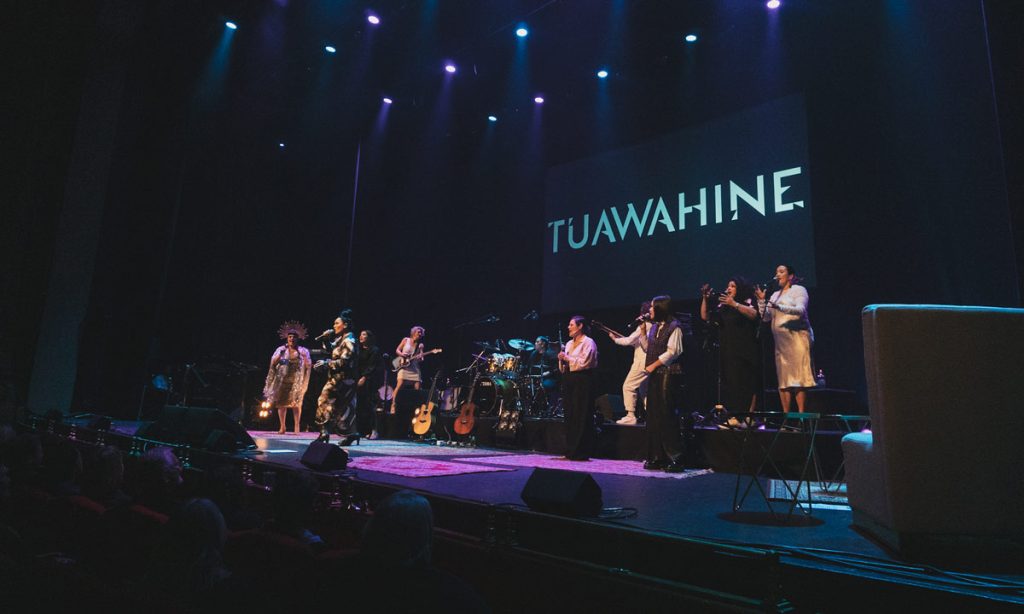 You're a proud māmā. What's it like balancing motherhood and being a musician?
It's the hardest job in the world, especially since I'm the only adult in the house. But balancing motherhood and life in general is something I am learning to get better at everyday! I am studying full-time as well, completing a Bachelor of Arts double majoring in te reo Māori and political science.
I also wear multiple pōtae work wise outside of music to keep the bills paid and the bank happy! I think I'm fumbling and tripping over myself at the moment, but once I'm in the clear, the balance will come. It's a timing thing, you know?
How important is it for you to incorporate te reo into the music industry?
It's non-negotiable. Te reo Māori must be normalised and heard in every space available, the music industry included. It is the language of this land, protected under Te tiriti o Waitangi—which must be honoured.
I'm so inspired by all the hard yards that have been done in our industry, and the fruits of the labour. Dame Hinewehi Mohi and her Waiata Anthems kaupapa has been so instrumental in hearing te reo on mainstream radio, Rob Ruha and Ka Hao with their huge year they have had in 2022 – it's all so stunning! But the work doesn't stop – we must keep going. And we will!
Tell me about the upcoming TUAWAHINE TOUR…
Following a sold out Matariki show in 2021, TUAWAHINE is returning as a tour in 2023 with three North Island dates the week of International Women's Day. TUAWAHINE is a great night out for all the ladies. It's the perfect time to come together with your nan, your mum, aunties, sisters, and your squad.
The tour will hit Auckland's Aotea Centre on March 2nd, Havelock North's Black Barn Vineyard on March 3rd and round off at Wellington's Opera House on March 10th. TUAWAHINE TOUR showcases a mix of reimagined classics, original songs, and waiata, celebrating the best of feminine power and strength.
The tour stands strong as a statement of the support needed to address gaps for wāhine artists in the Aotearoa music scene. By putting female artists centre stage, we all get to participate in the creation of a space where female empowerment is shared through music, and embodied through performance. Nau mai haramai e te iwi!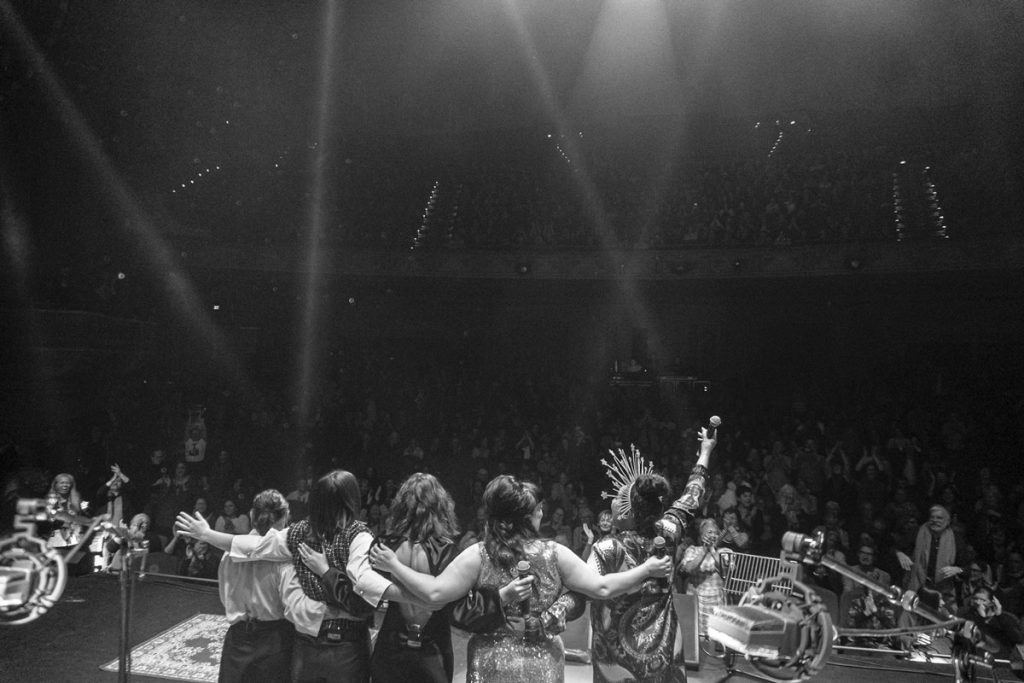 How does it feel to be doing the tour again?
The sold-out Matariki TUAWAHINE show in 2021 was such a success, so it feels amazing to bring the show back as a tour and spread the impact across three different locations. We had such great feedback from both the artists and the audience, so it's exciting to know we'll be able to continue that excitement throughout the North Island with this tour.
It's really special that we get to bring the tour back during the week of International Women's Day to celebrate te mana o te wahine through waiata. It's a privilege to work on this tour as a musical director, and to be able to perform alongside such an incredible lineup of wāhine toa.
What does it mean to you to have such a strong line-up of exceptional women on the tour?
It's incredible to have such an exceptional line-up of acts this year, with some of the best established and emerging acts in Aotearoa joining forces. It's definitely a testament to the incredible talent of our wahine musicians in Aotearoa across ages and genres.
It also means a lot because The TUAWAHINE TOUR isn't just about playing music, it's the creation of a space where female empowerment is shared through music, and embodied through performance.
This year we're also taking the impact beyond the stage to inspire and engage with local wāhine. So it really means a lot that all of the busy wāhine in our lineup are passionate about supporting this kaupapa.
Our lineup includes Anika Moa and Annie Crummer, who are Aotearoa music legends, Tami Neilson cleaned up four categories at the Aotearoa Music Awards this year, while Georgia Lines won breakthrough artist. Paige is another incredible young talent with a bright future. Our powerhouse band features six amazing musicians in their own right – Julia Deans and Anna Coddington on guitar and backing vocals, Saylene Ulberg on keys, Marika Hodgson on bass, Naomi Fata on drums, and myself featuring on backing vocals.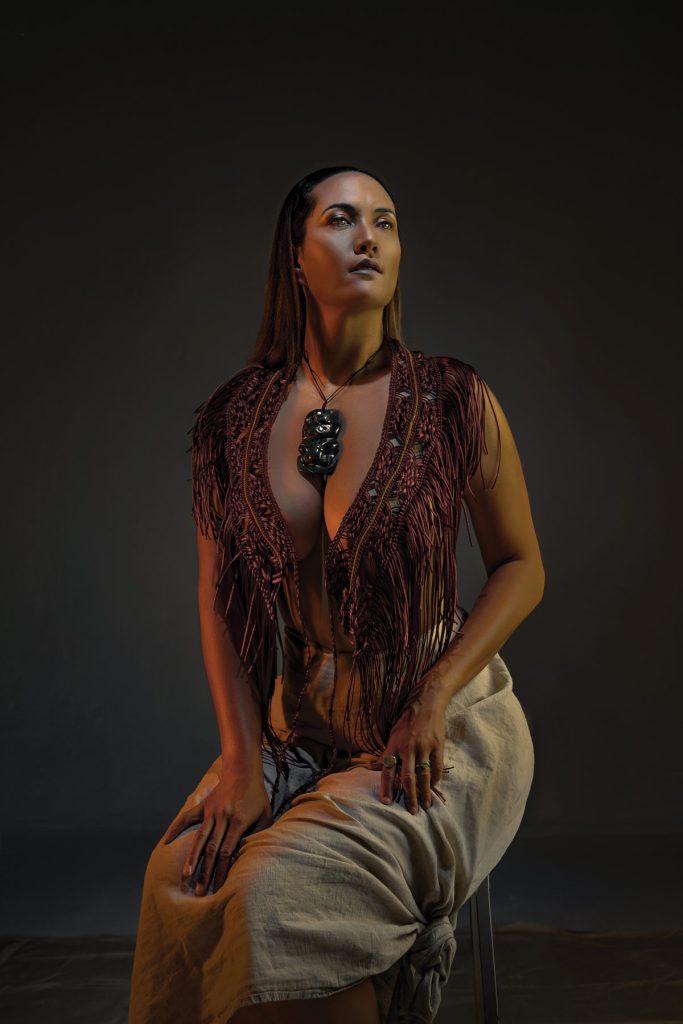 Tuawahine translates as heroine in te reo Māori. What, in your opinion, is a heroine?
Any female who puts themselves on the line for what they do. They put their hearts on their sleeves for the greater good. They believe with their entire being in what they do and they give their all.
Tuawahine isn't just about being a heroine, it's about putting oneself in a space of vulnerability – which is the most powerful thing ever.
What does the future look like for you?
Great pātai! I think it's looking incredibly bright. A few kinks to iron out from a really turbulent year personally, but I am optimistic. All things happen for a reason – this year was just my season of setbacks and heartbreaks. But the tide is turning – and with my babies as my drive, all things are possible.
More information on the TUAWHINE TOUR and general ticket sales are available from tuawahine.co.nz