Kayla Gordine, a certified holistic health coach and the founder of Āwhina Wellness, shares her personal journey and the launch of her wellness brand. With a background in teaching group fitness classes and a desire to deepen her understanding of the body, Kayla delves into the importance of taking a holistic approach to wellness. Through her own experiences and her relationship with SRW Laboratories, a company whose core beliefs align with her holistic approach, she emphasises the interconnectedness of mental, physical, emotional, and spiritual health and the significance of addressing all aspects of well-being.
Talk us through your personal journey. How did you get into the wellness industry and what led you to launch your holistic wellness brand?
I started teaching Les Mills group fitness classes when I was 19 years old off the back of an ankle injury. I was travelling, teaching and presenting world class experiences throughout New Zealand and internationally with the most inspiring, talented and dedicated team that opened me up to wanting to learn and explore as much as I could.
This led me to studying personal training to deepen my understanding of the body, which then quickly merged into holistic wellness as I observed more of my clients needing help beyond the physical aspects of health and the seen and unseen aspects of ourselves. I graduated with Integrated Nutrition in 2020, becoming a Certified Holistic Health Coach and this encouraged the birth of Āwhina Wellness. Āwhina in Te Reo Māori means to nurture, to care for and to assist in the process of transformation.
What does it mean to take a holistic approach to wellness?
I believe it starts with looking at ourselves and each other through the convergence of the mental, physical, emotional or spiritual aspects of health and wellness and their interconnectedness. I was fortunate to have grown up in a diverse multicultural environment that embodied the values of Hauora (health) and a holistic way of living.
Taking a holistic approach is to see every aspect of ourselves in relationship with each other and this is important to consider when looking at ourselves as individuals, wellness and the world as a whole.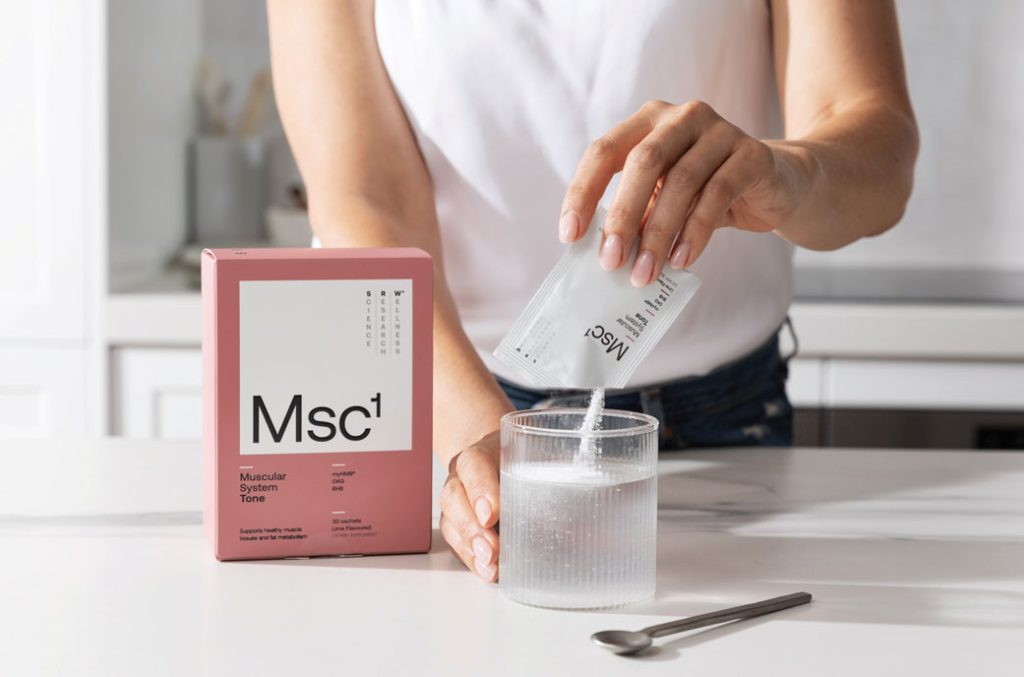 Are there any personal experiences that you think have illuminated the importance of what do you do?
Yes, absolutely, there are many! One that pops into mind first is experiencing immense stress that caused a variety of different health problems over the past eight years and seeing the effects stress causes on the body that manifests into physical symptoms, injury, illness and disease. The more I observed myself through a holistic lens, the more I saw stress as the common factor and the root cause of almost every physical or mental health problem in my own life that has highlighted the importance of self responsibility and making changes to dance with stress.
Another important illumination has been through experiencing deep grief and seeing family and friends be taken from this life so suddenly, by accident or by choice. This has expanded my lens on wellness and mental health with a heightened awareness to now step out into the world and to help others remember who we all are at our core so that we can experience a greater sense of happiness and fulfilment in our lives.
How does good nutrition play into your holistic wellness approach?
Food is life. Nutrition is everything as it directly affects the way we feel and function. We know this by the choices we make to feed ourselves and the energy that gives us and returns, but we often forget and that's normal too.
In regards to holistic wellness and the approach I take, nutrition goes hand-in-hand with being present, which is at the heart of the wellness coaching I offer because when we have the ability to choose things that nourish our body, mind and overall well-being, we instantly feel better and a sense of empowerment.
What role do dietary supplements play in your holistic approach to wellness?
Supplements are definitely important as a way to optimise health, performance, focus, immunity and as a way to enhance our quality of life. With the right supplementation we are able to live in a higher vibrational state because we are feeling better and at our best.
Regardless of how healthy and balanced diet you have, you could still experience certain nutritional deficiencies. This is where supplements come in to help nourish your body, especially with the essential minerals that we can't get enough of in the food we eat.
With dietary supplements, I've partnered with SRW Laboratories and have incorporated their range into my supplement regime. Their core beliefs align with the holistic approach that I strongly stand by.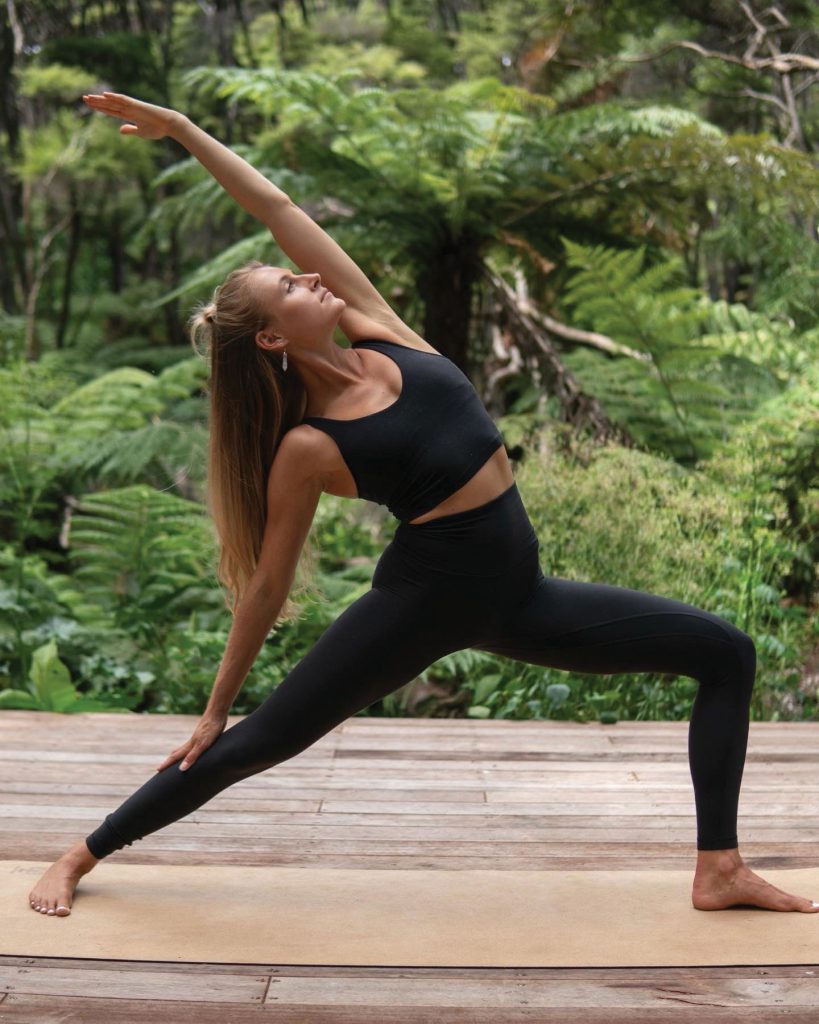 Can you tell us more about your partnership with SRW? How did this partnership  come about?
I live an incredibly active lifestyle and I'm always looking for the highest quality supplements. I also have strong connections to Māori culture, so it's important that I choose New Zealand made supplements.
I recently discovered SRW's advanced formulations that are backed by leading scientists from around the world. Their products and mission align well with my values so it made sense to partner up. I recently spoke as a keynote speaker at their launch event for Msc¹ Tone, to talk about health, wellness and technology.
What do you see as the easiest positive changes that most people could make in their wellness routines?
Number one, is breathing more deeply and becoming more connected to the breath as a way to reduce stress, adrenaline and cortisol in the body instantly. It's a tool a lot of us forget to use as the first point of call in improving overall health and wellbeing as well as slowing down the ageing process.
Secondly, is making better whole food choices with eating more colour through the day. It's this colour in food known as polyphenols that have essential vitamins and antioxidants for our bodies.
Lastly, and very importantly, is using movement as a way to increase and lift our state of mind. When we exercise a number of neurotransmitters are released including dopamine and endorphins that give us more energy and a feel-good attitude to ride for the rest of the day.
What do you see as the biggest challenge people have in making proactive health choices?
I honestly think it's as simple as choosing to start. We are all hardwired to resist change and to make any shift, whether it's in our state of mind or shape of our bodies, we need to take action and start small.
How does Msc¹ Tone align with your holistic wellness coaching practices?
Msc¹ Tone aligns to my offerings as a wellness coach and overall life as I live a highly active and physical lifestyle. Msc¹ consists of three key ingredients that are well researched in scientific studies for muscle gain and fat loss.
Often clients ask me what I am taking, and I can confidently recommend Msc¹ Tone as it has been backed by scientists who are experts in their field. Msc¹ Tone is a refreshing lime flavoured powder that I can easily add to my water bottle and drink on the go.
What are the key benefits of Msc¹ Tone?
Msc¹ Tone is specifically formulated to support muscle tone, strength and function and fat metabolism. The combination of scientifically researched ingredients HMB, BHB and OKG work together to improve muscle tone and muscle mass whilst helping you to induce ketosis to help reduce stubborn fat in some of those undesired places. This dual action is what makes Msc¹ truly unique.
After a month, one can expect to feel faster recovery times after workouts, an increase of strength and energy with the combination of regular exercise and a balanced nutrient diet.
What's most important for those of us getting on in years to understand about feeling well and staying healthy? Does the calculus change as we get older?
Keeping the body moving is a vital aspect to living an optimum lifestyle at any age and gets more important as the years transform us and the stages of our lives.
Where developing muscle tone requires us to use our muscles actively, maintaining muscle mass becomes more difficult as we age. Which makes Msc¹ Tone an important influence in helping us keep the muscle we have as we get older to maintain in the best well health, strength and sense of freedom through mobility.
What are some of your self-care tips during the warmer months?
Getting in the ocean and my feet on the earth daily as a natural way to reduce inflammation in the body is always a top tip in summer or in general. Taking an evening stroll with a loved one to talk about your day and move the body is another.
I love eating – period, but especially fresh organic salads and wholefoods wherever possible to ensure I'm nourishing my body with essential vitamins and minerals the body needs. Lastly, getting creative with cold refreshing drinks when the sun is shining with friends, adding favourite fruits, herbs and flowers to spice or sweeten up a glass of water is always a delicious treat.
What drives you?
It may sound strange but I am driven by the inner critic in my head telling me I can't do the things I love and bring me joy. This little voice is my biggest headache and teacher.
The more I can shut down these voices and choose happiness, choose to be present and choose to take action regardless of how I feel, then I am winning. For I only know what's best for me, so my journey is about knowing more of myself every day and becoming the best, happiest, strongest and healthiest version I can to then do what I love and hopefully inspire others to aspire to do the same.
If there is one piece of advice you could give for people to live healthier and happier, what would it be?
Be more present, take in more moments of all the small things in your days that create your life and you will realise where you are is the only thing that ever exists and ever matters.
Watch how your life transforms as you breathe a little more deeply, laugh a little harder and love a little deeper, this is the magic of health and happiness we are all here to experience.