Producing a film isn't for the faint-hearted. It takes a lot of patience, hard-work and determination. Producers have the delicacy and perfectionism of the greatest love poet and the stamina and determination of a highly-skilled artisan.
It was American director Robert Rodriguez (famous for the 1996 Tarantino flick, From Dusk Till Dawn) who said, "When given an opportunity, deliver excellence and never quit".
Delivering excellence, especially in film, is easier said than done. It takes an immense amount of passion, drive and flair to take a script through the processing stages of film, cast, direct, produce and advertise, all whilst keeping a calm head on your shoulders.
One film producer who has kept calm, cool and collected through producing her latest film, The Dining Table, is Wellington-based, Jessica George. Being a story-loving kid growing up had its perks for the young Jessica. She loved watching films with her dad—enthralled by the art of it, whether it be a James Bond thriller, or a Marvel Universe flick.
With her love for movies growing through the years, George went on to take a Bachelor of Creative Media Production, graduating in 2019. Through the class, Jessica learnt all the fundamental parts of creating film, something she became deeply passionate about today.
The Dining Table, set in the 60s to 70's, follows the Deaf protagonist, Ana (played by Lucy McKenzie-Bridle), as she navigates through an isolated life. Her family has yet to come to terms with her impairment, and refuses to learn sign language to truly understand and communicate with her. This gut-wrenching, emotionally-driven short film is based on the director's (Christopher Hines) mother's own experiences growing up. The short film is intimate in its isolation and beautifully merges in themes of diversity, inclusivity and social isolation.
M2woman sat down with Jessica, before the film's release to the public, and talked to her about the journey to creating The Dining Table, where she hopes it'll go next, and what she thinks it'll do in representing a community mainstream studios often overlook.
How did you get into film? What sparked the love for it?
I've always been into stories as a kid. I was really into reading, I didn't even play outside. I would just sit in the class and read and then I'd get in trouble for reading in class instead of going outside and getting some sun. I really wanted to be an author. And then in high school, I got into graphic design and I thought that I wanted to be a VFX artist.
I think that has a lot to do with going to the video store as a kid with my dad every Friday and picking out movies; we'd always watch action films. I was super into Marvel and Jason Bourne and James Bond. So I thought if I became a VFX artist, that would check the box for my dad because I thought I could earn quite a bit of money being a VFX artist [Laughs]. I don't know if that's the case now.
I went to university and did a Bachelor of Creative Media Production. I did the VFX course and then I realised it was hard and it's so technical. I wanted the storytelling part of it. There's not really much storytelling or creativity with it.
So I focused on video production because we were able to make scripts and we are writing and shooting, that feels more like storytelling to me. But I felt stuck in film school because I wasn't making stories that I really cared about. I realised I have things that I want to talk about and I want to tell. I didn't really know what that was at the time.
In our final year, the Ministry of Foreign Affairs and Trade approached us and gave funding to a group of students to make a film in Tokelau about the climate crisis. And I managed to get on the project.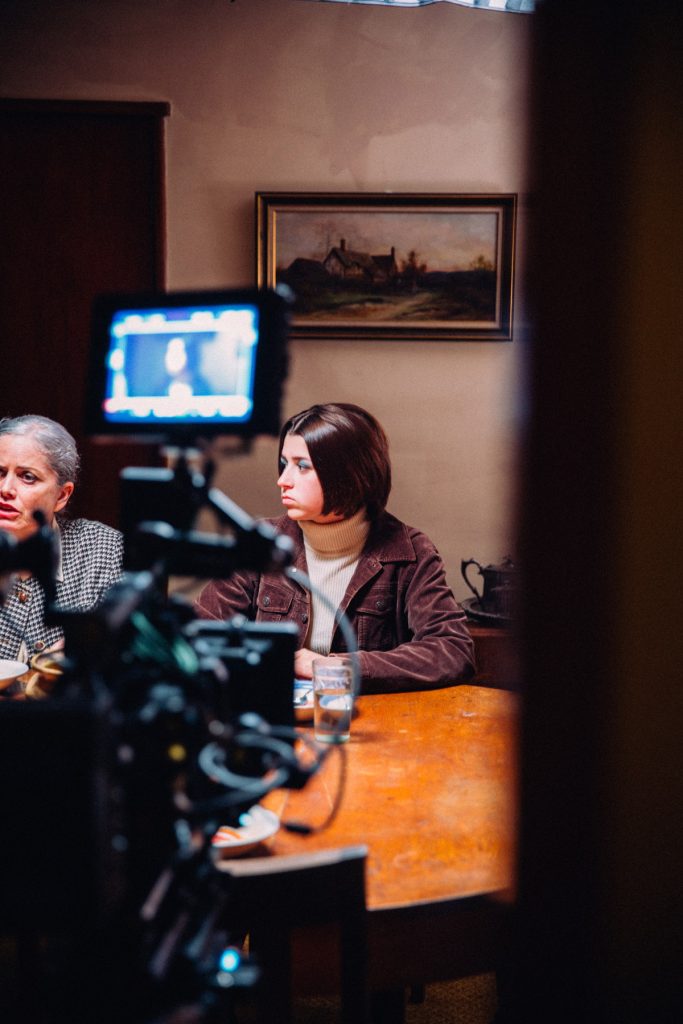 That's how I ended up discovering my passion for producing and filmmaking and documentaries. I never thought I would be interested in documentary work. Starting out I always thought that narrative and fiction was the way to go, but the documentary was really fun and I enjoyed researching and discovering the ethnography of Tokelau and learning about climate change and the sciences behind that.
Most of what I know now came from that one project as a 20-year-old. It was a lot of responsibility, but it was a lot of fun and learning. It was really a very unique opportunity for a young filmmaker to get.
Can you talk about your current project, The Dining Table. Why should people go see it?
The Dining Table is a short film about a Deaf girl called Ana, played by Lucy McKenzie-Bridle. It's about how this girl navigates a tense family home where her parents refuse to learn sign language.
It's an intimate piece. It explores what it's like to be isolated within your own family home, which is like an experience that many people within the Deaf community can relate to. It's loosely based and inspired by the director's mother, Elizabeth Hines, who grew up Deaf in the sixties and seventies in her family's household, which was a hearing household. The film was a way Chris could create a deeper understanding of his mother's experience. And as a CODA and someone who is bilingual (NZSL), Chris was able to connect more profoundly to the Deaf and hard of hearing community through the making of this film.
Sign language was not widely accepted during the seventies, so it was a time when children in schools were forced to communicate like hearing people would. They had to learn how to speak, how a hearing person would speak, and learn how to lip-read. They weren't allowed to use signs to communicate with other Deaf children in the classroom. That's the setting or the world that the story takes place in.
For me coming onto the project, I got a random call from Jade Jackson, who's a co-founder of rrfilm and I was a huge fan of her work after seeing articles about her film Raids in the media and learning about what she was doing to help uplift the Pasifika community by talking about the dawn raids.
She told me she had a film that her and Chris wanted to make, and if I'd like to produce it. I feel like they took a risk asking me to jump on. I didn't know anything about the Deaf community, so it was very much a learning process for me.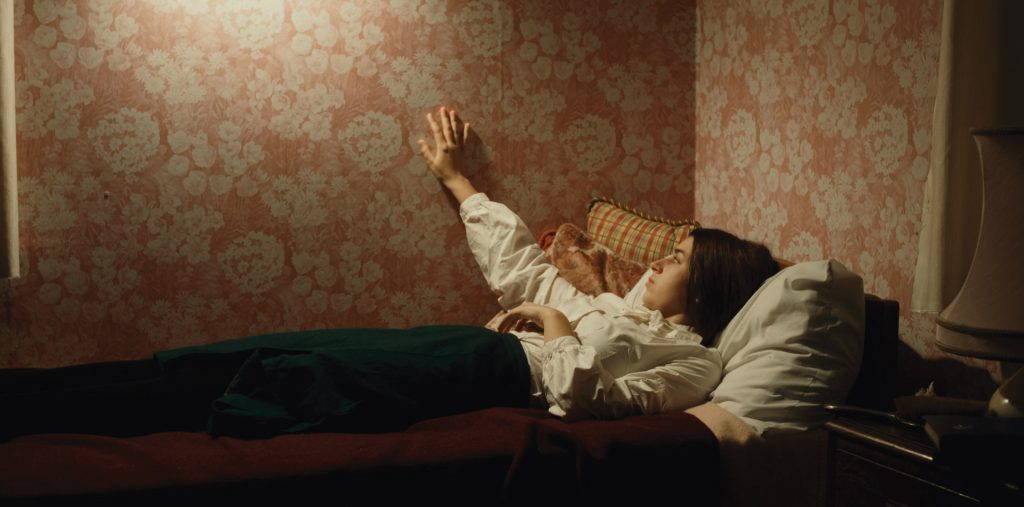 They sent me the script and for me it's important to find meaning in the work and to resonate with it, and the point of connection I found was this idea of sitting at the dining table with your family and having no idea what they were saying and feeling really left out. I can somewhat relate to that being biracial. My family is Indian, so my dad and my grandma speak Tamil in the household and me and my siblings don't know our language at all. They might be having a conversation and I don't know what they're talking about.
I also feel really passionate about uplifting communities and voices that we don't often hear from. I thought this was quite a unique film and a unique opportunity to showcase their experience and what they go through.
Through the film, we want to help hearing people come away with a better understanding of what those experiences are like, and we invite them to intimately experience the social isolation and the communication barriers, and also moments of connection, that the main character, Ana, encounters with her family as the film journeys through. It's through Ana that we want to demonstrate the value of inclusivity and empathy in film, but also as human to human, as everybody connects and talks with one another.
With the worldwide success of the 2021 film CODA, which won a lot of awards and Oscar nominations, do you think that the Deaf community is slowly getting more and more exposure and more representation on a global scale?
Yeah, totally. I was watching the new Creed film recently and I was so shocked to see American Sign Language so prevalent in the film. In the film, the girl who plays Michael B. Jordan's daughter is Deaf. I was so confused, I was like, 'hang on, this is a bro film. This is a sports film'. So it was exciting to see more representation of the Deaf community in mainstream blockbuster films.
It just goes to show that we need more of it. We need more films that are not token representations or diversity tick boxes for studios. We need more films that show truth and nuance. I think it's quite exciting that there's a lot more diversity and representation out there now.
As a producer on this short film, you obviously had many fingers in many pies. Which part gave you the most fulfilment?
For me the best part is being on set. In pre-production, everything is on paper and it hasn't materialised yet and it feels so blue sky. But then you get on set and all the production design is in place and you breathe in the atmosphere and you're like, 'We are actually making a movie!' It's so exciting to have all the crew and cast there and welcome everybody to the set and be like, 'This is what we're here to achieve'.
That's the most fulfilling part, seeing all of the bits and pieces finally clicked together. Particularly The Dining Table, the location was one of the biggest challenges that we had. So when we got it, it was so exciting as well because Jade, Chris and I didn't want it to be a last-minute thing and quite often in film, it does become a last-minute thing because it's so hard to find a place.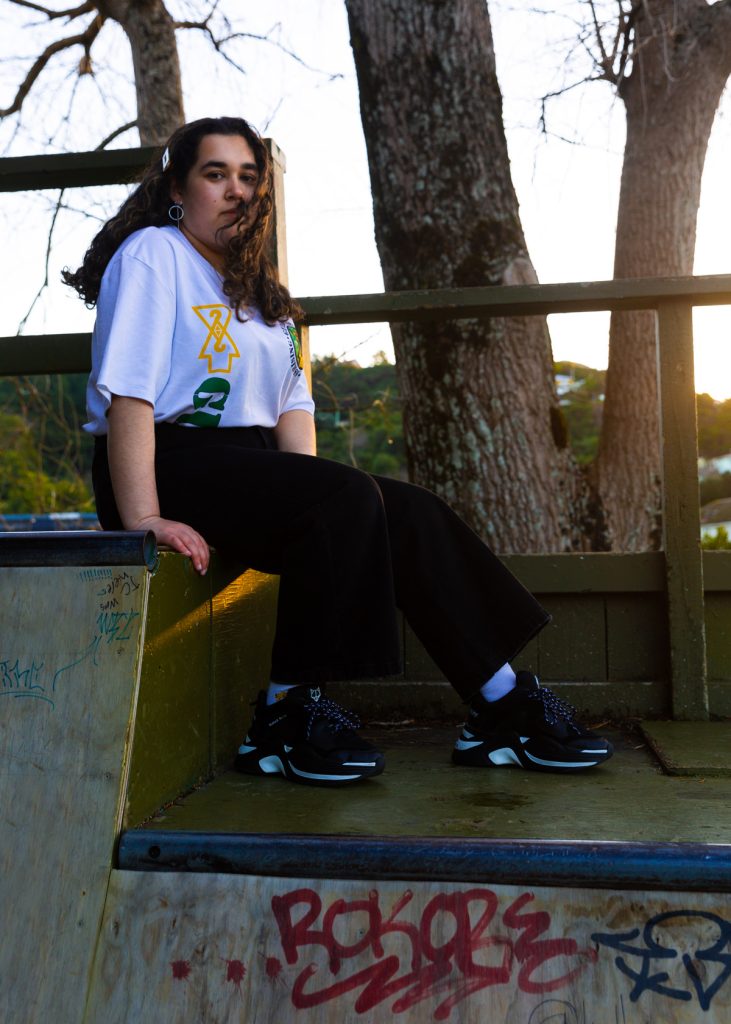 What was your favourite part of the entire process of producing The Dining Table?
One of the highlights has been working with Jade and Chris. I think it's been like a huge learning curve for me coming out of film school. Straight after I graduated my masters in 2022, rrfilm called me and asked me to produce, and now I work at Wētā Workshop. The highlight was definitely getting that call from them and having someone believe in my creative skillset and trust me with it.
Working with Chris and understanding that director-producer relationship and how that's supposed to work has also been a highlight. To also realise that you as a producer have got a creative stake in the project too. Working with Chris was really rewarding because it felt like a true creative partnership. He understood the film so deeply and I learned a lot from him about directing and about how to hone your vision and communicate what you want to other people.
That was especially evident in our film composing segment of post-production, when I was just on the email comms with him and the composer. He so intuitively knew what he wanted the film to sound like and he knew how to communicate that to the composer. It just looked like they were speaking a completely different language, I couldn't really pick up what they were talking about and how could he hear this particular sequence of strings, but the composer knew exactly what he was talking about. So learning from Chris has definitely been a highlight.
You're about to have a small preview of the film and then you're going to try to hit the New Zealand International Film Festival. Are you looking to go a bit further and try for international film festivals as well?
We're definitely keen to try Sundance. We're really keen to get it everywhere. What Chris has crafted is so poignant and so timely. It's so beautifully edited and shot. When I watched it I felt this film is very beautiful and I think it's totally worthy of going overseas and getting into those festivals.
I really hope that Chris's filmmaking shines through and that the panellists of those festivals resonate with it and add it to their list.
What is your definition of success?
It's such a hard question for me to answer because I'm so new in the industry. I feel like I constantly have imposter syndrome. There's a quote from Viola Davis that she said at the Oscars one year and I have it up on my wall. She said, 'Art is the only profession that celebrates what it means to live a life'.
As long as I'm a part of that, I feel successful. Helping people resonate and connect with each other, that's what I'm really passionate about. The power of filmmaking; it just helps connect people and that's what I hope to succeed in doing.