Is This The World's Most Apple Apple Store?
Known for their extravagantly designed stores which often draw huge crowds on opening day, Apple has become synonymous with the peak of retail. With their glass exteriors and Apple Geniuses helping customers, the brand has transformed the retail experience for tech customers worldwide.
And the recent opening of their Marina Bay Sands store in Singapore has taken this experience to a whole other level. Floating on the waters of the bay, this new location sits like a globe across the city's skyline. Designed by Apple's design teams, in collaboration with architectural studio Foster + Partners, the hybrid steel and glass exterior juxtaposes transparency and shade with its use of solar shading panels and concentric shade rings providing acoustic absorption. Filtering light through the store, the rings create an enchanting effect in store and progressively reduce as they reach the top, leaving a semi-opaque oculus to dramatically shine light throughout the space.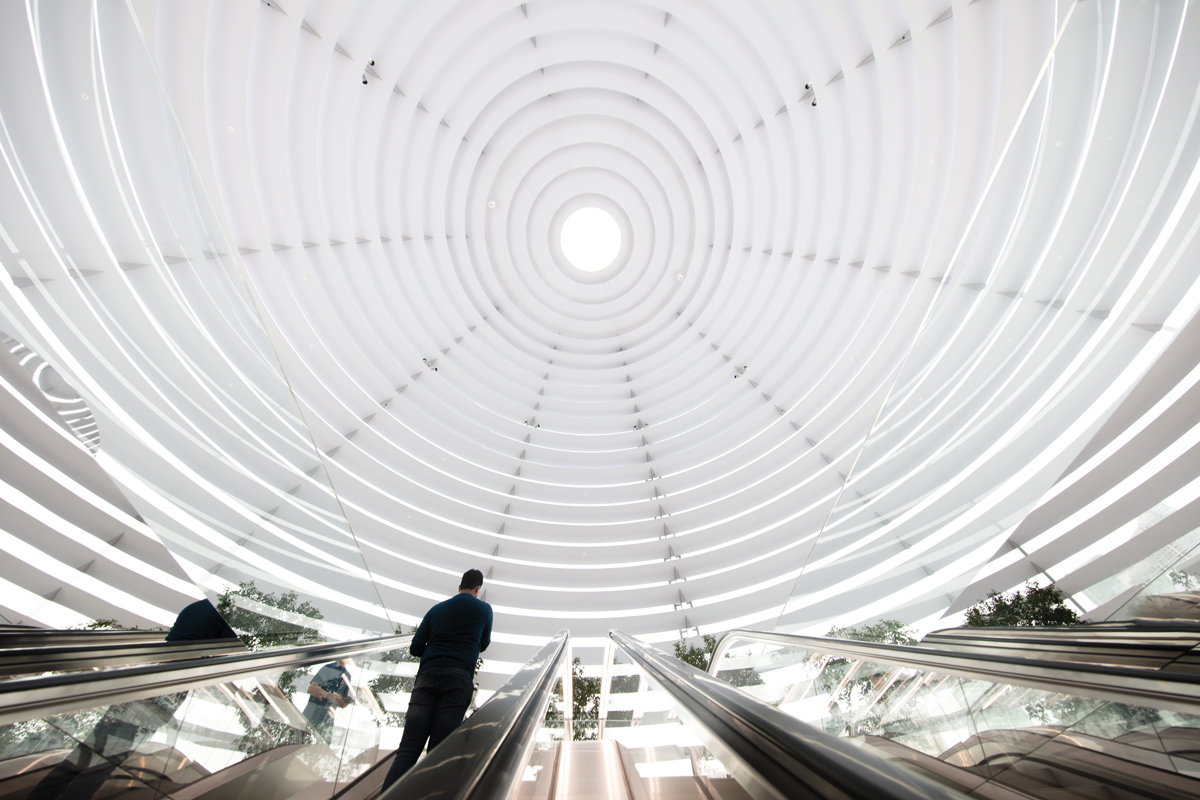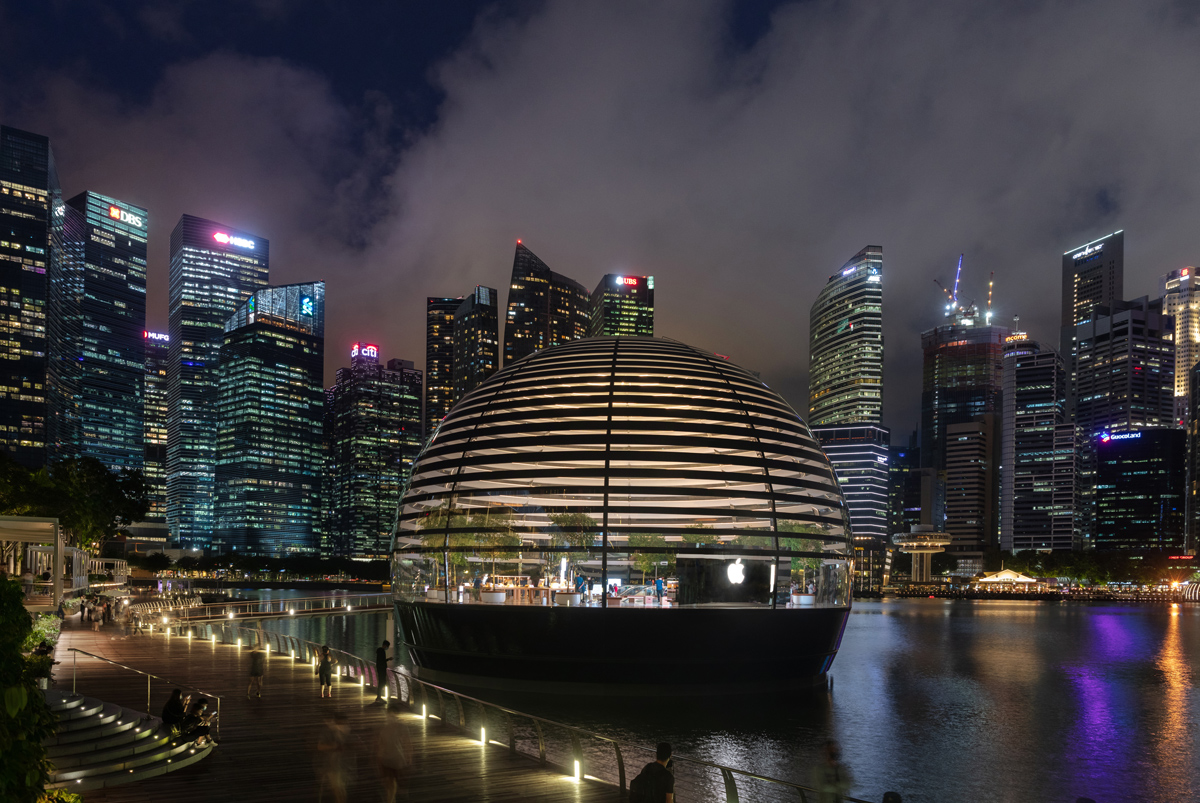 Inside, a dramatic escalator journey takes customers into the heart of the store, where trees set in leather-topped planters line the perimeter providing the perfect atmosphere to sit and enjoy the view of the city.
By evening, the dome is transformed into a reflection of the surrounding water and sky, while the ambient light from the store provides a warm glow on the bay, a new jewel amongst the city's striking skyline.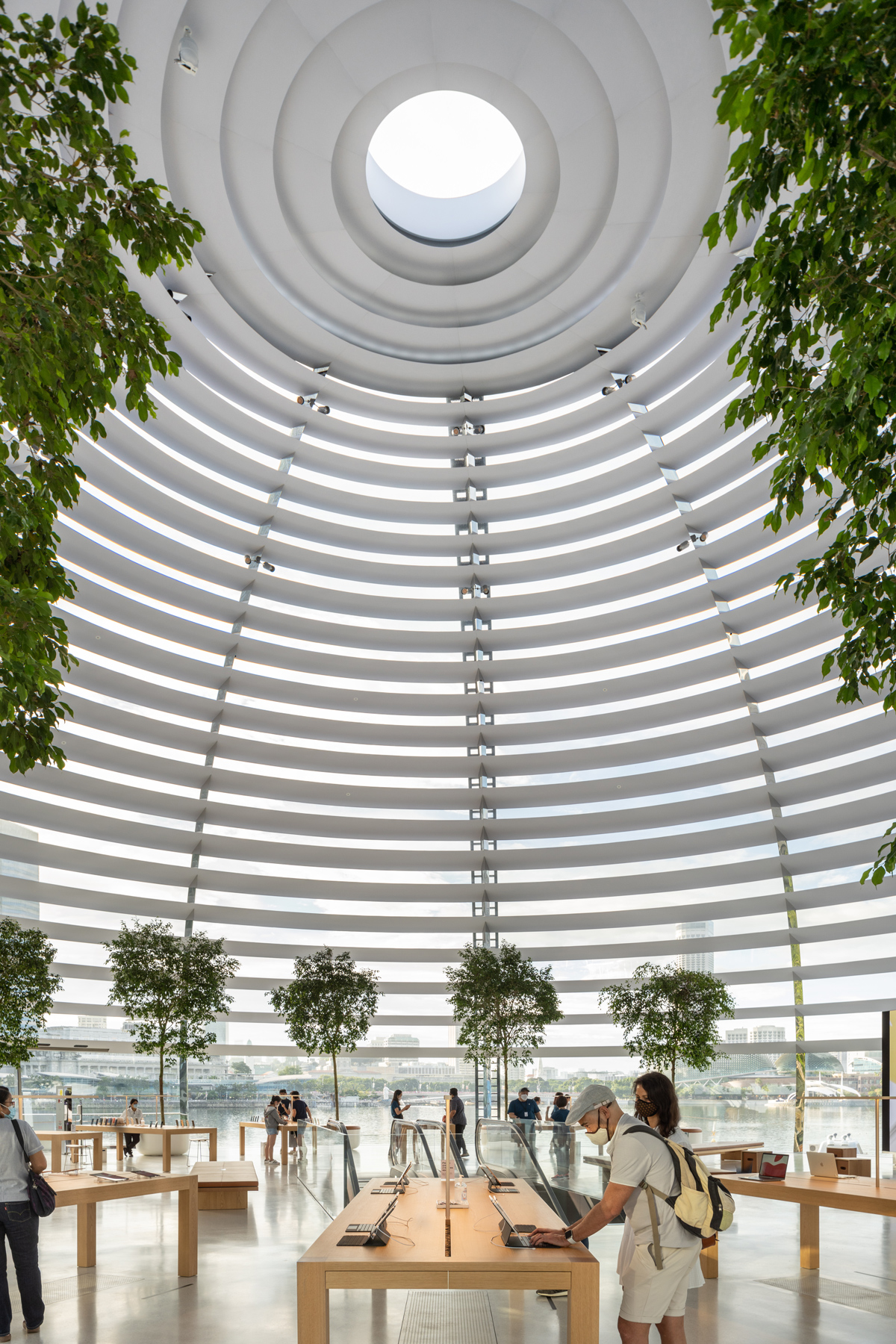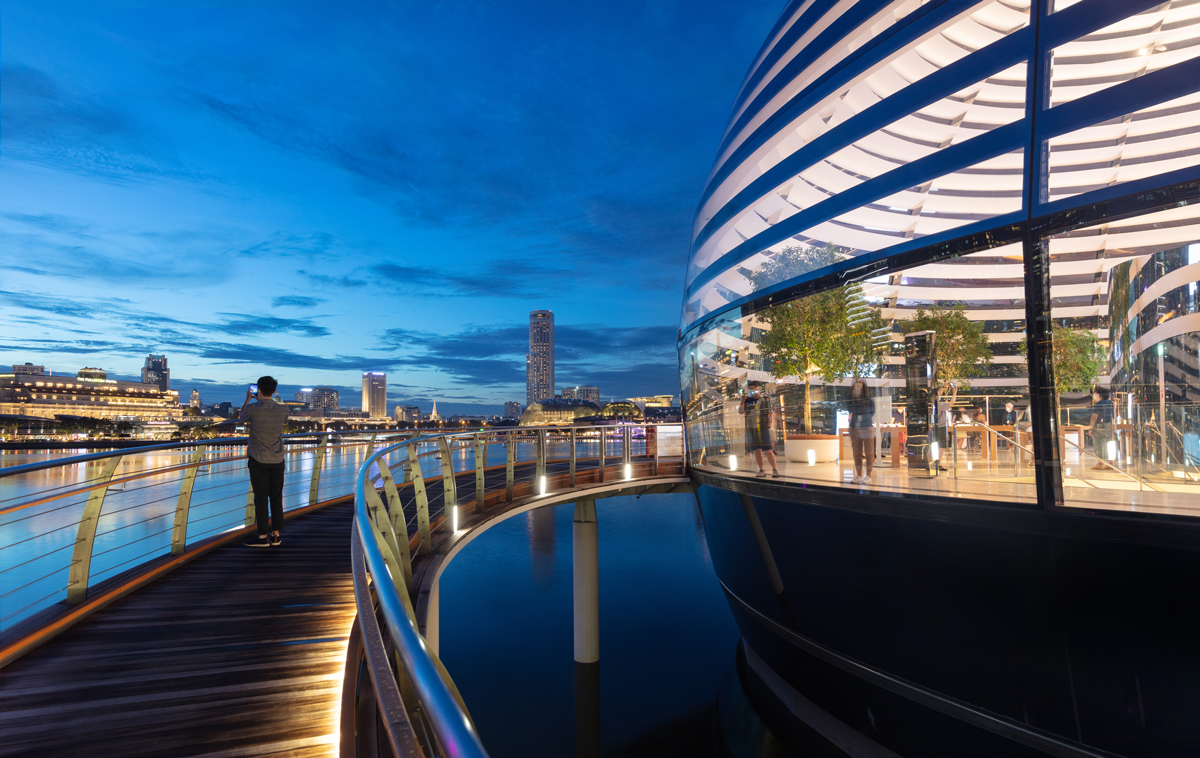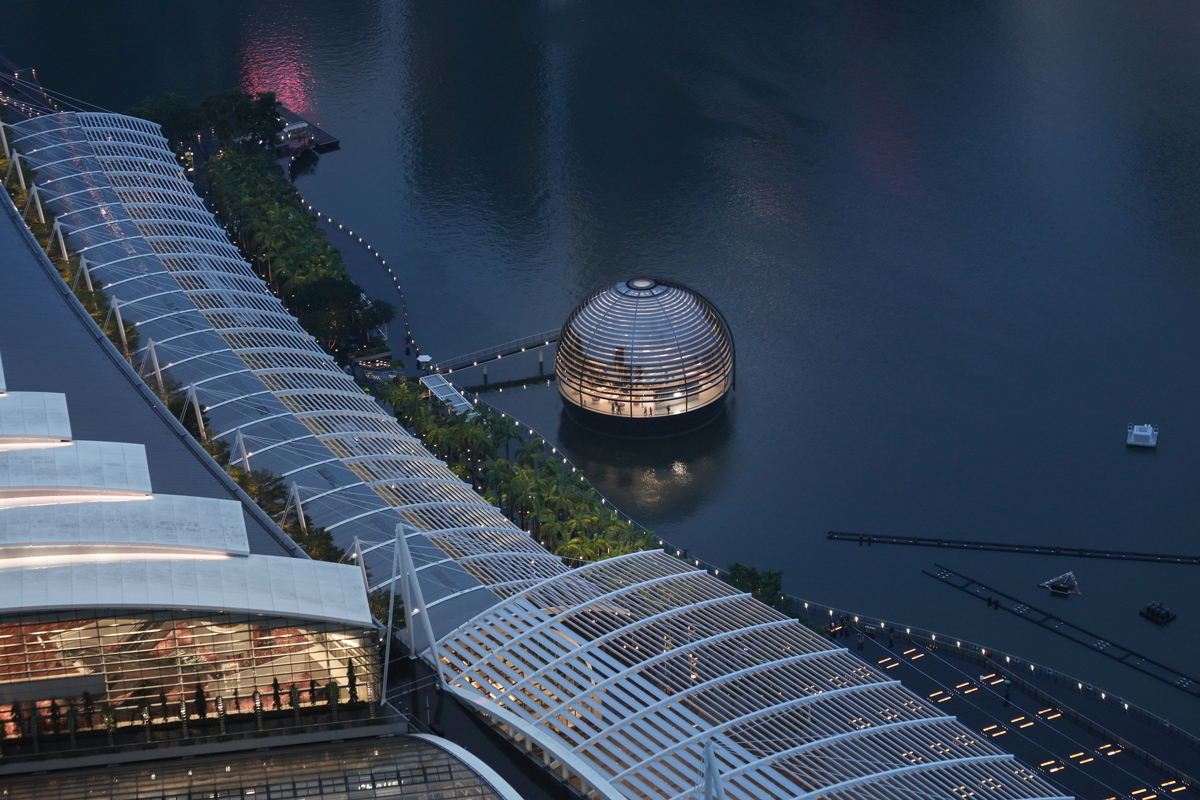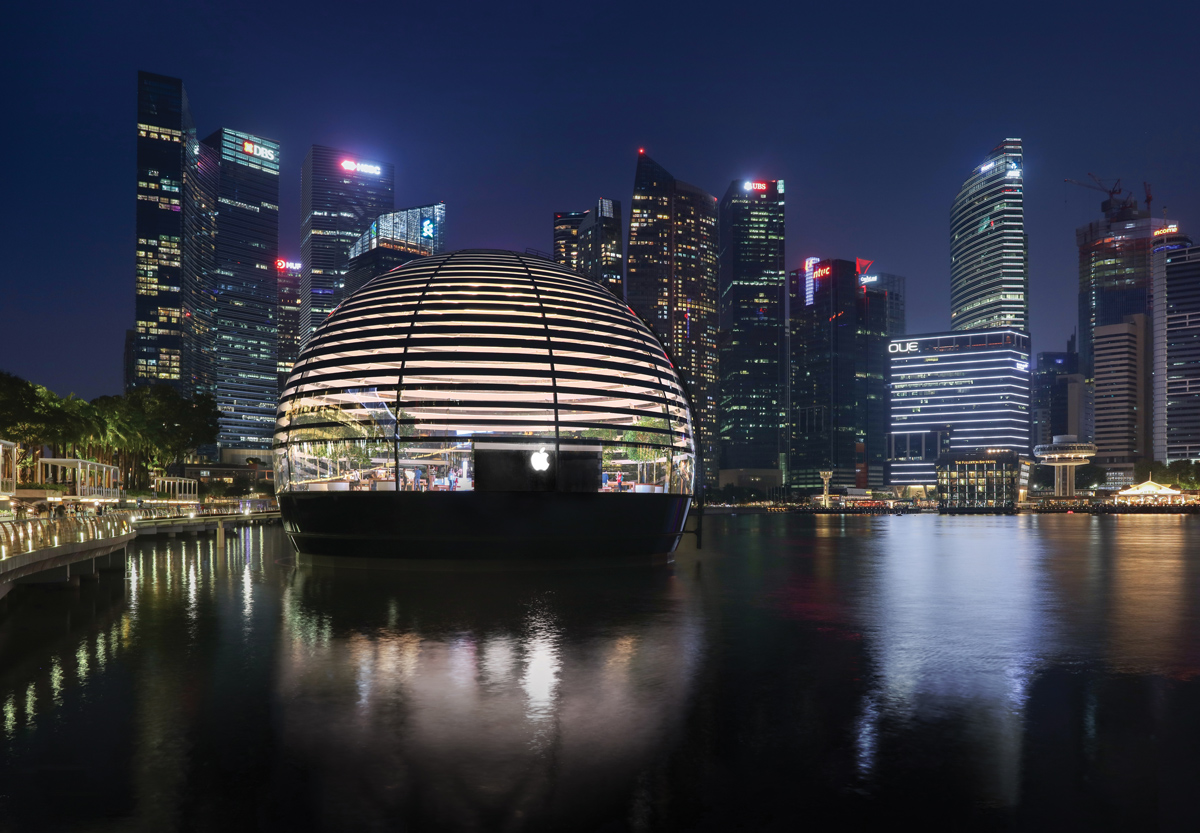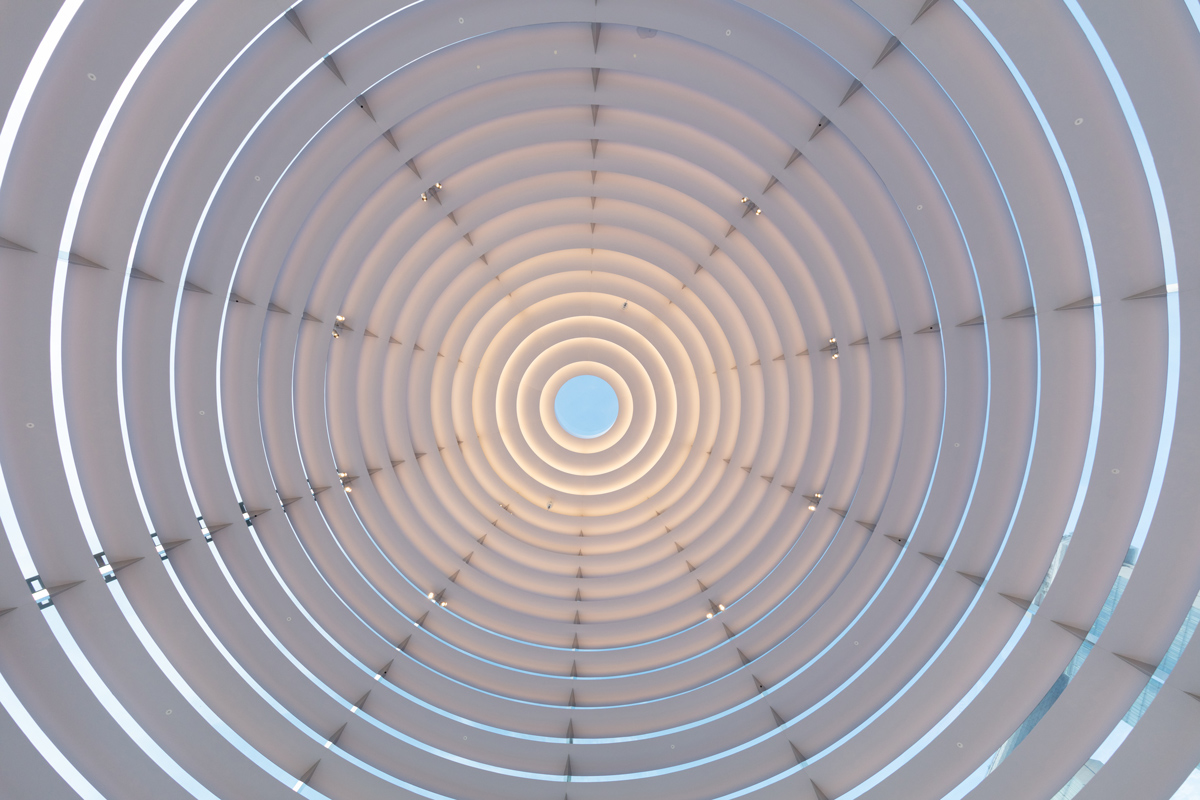 Images: Finbarr Fallon
You'll also like: