Destination Unknown
With air travel up in the, well, air, we look to other means of getting from A to B. But it's when we turn to the sea that the mode of transport for vacationing becomes more like a holiday in itself.
Iconic Italian yacht company, Azimut Yachts have recently unveiled their Magellano 25 Metri, a vessel that makes the journey more like the destination.
Designed to replicate a penthouse overlooking the sea, the Magellano holds a certain majesty as it sails the open water. With teak panel accents on either side of the deckhouse and a spiral staircase leading to the flybridge, the boat expresses its regalness in every detail.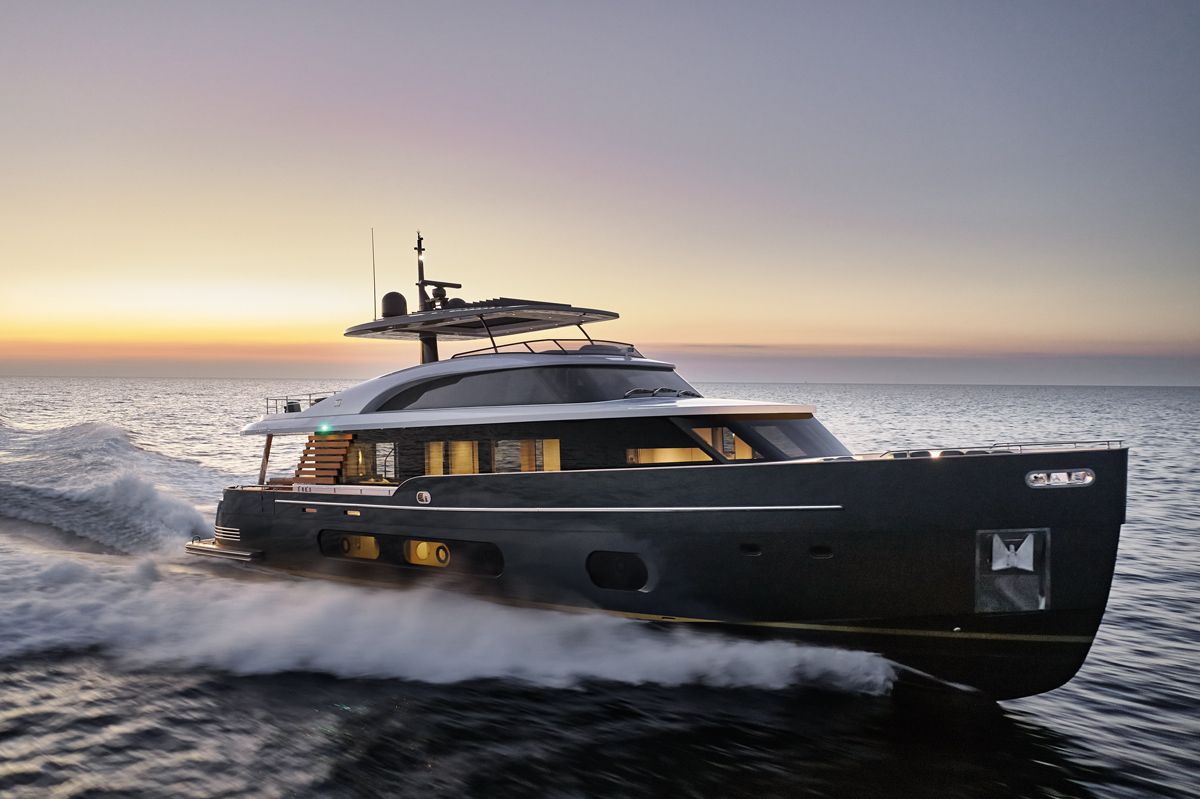 Azimut recruited architect and designer, Vincenzo De Cotiis, to design the interior spaces. De Cotiis' work has long included fibreglass, which made the collaboration a perfect fit for the yacht interiors. The material is celebrated throughout the yacht with embellishment and polish in order to highlight its use, turning it into a parchment colour, with certain elements dusted with bronze powder creating a shimmering finish.
Featuring geometric decorating throughout, the yacht is immaculately presented. With four cabins, including a master with a walk-in wardrobe, which sits upon a floating capsule to aid in vibration reduction from the propeller.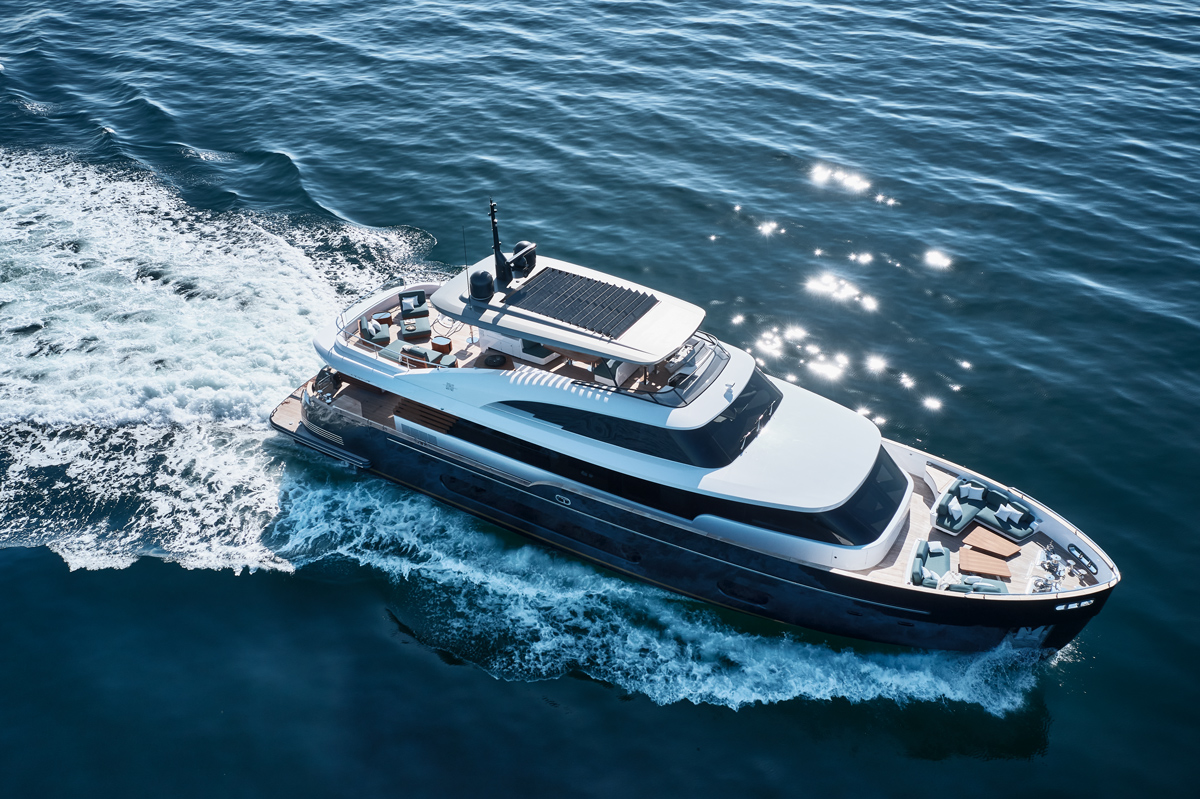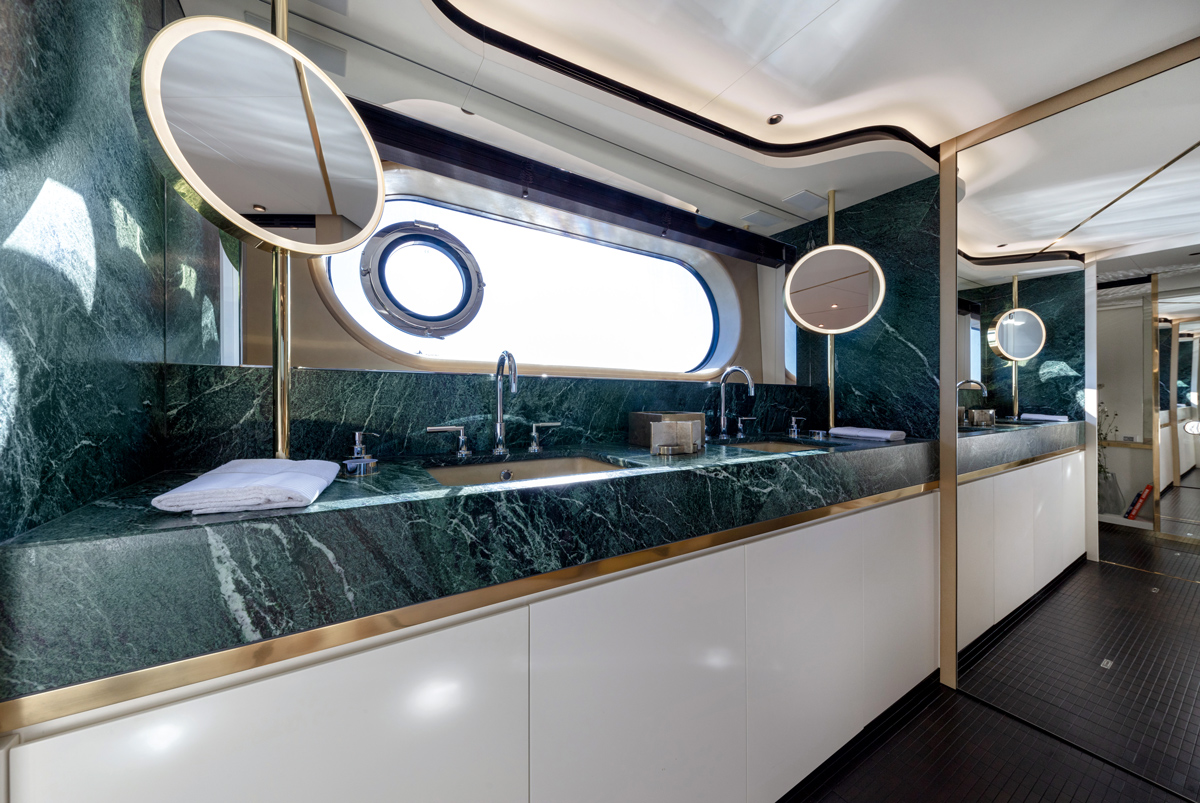 Outside features both a lounging area and infinity terrace, with teak and ocean green detail on the bathing furniture and decking.
To make your journey even more comfortable, the Magellano has an award-winning air sanitising system, ensuring thorough circulation designed to eliminate harmful bacteria in ventilation shafts and control temperature and humidity. And when you do decide to anchor up for the night, the yacht can enter Hotel Mode, whereby the onboard systems are switched to being powered by lithium batteries, rather than a generator, to lower emissions and create a more silent atmosphere.