On Trend – Cut & Paste
Surrealism is experiencing a revival with its quirky, otherworldly features taking shape in prints and silhouettes. Bring a touch of playfulness and whimsy with decor that bends the rules.
Style Tip.
Mix and match varying patterns for a unique and eclectic assortment of soft furnishings.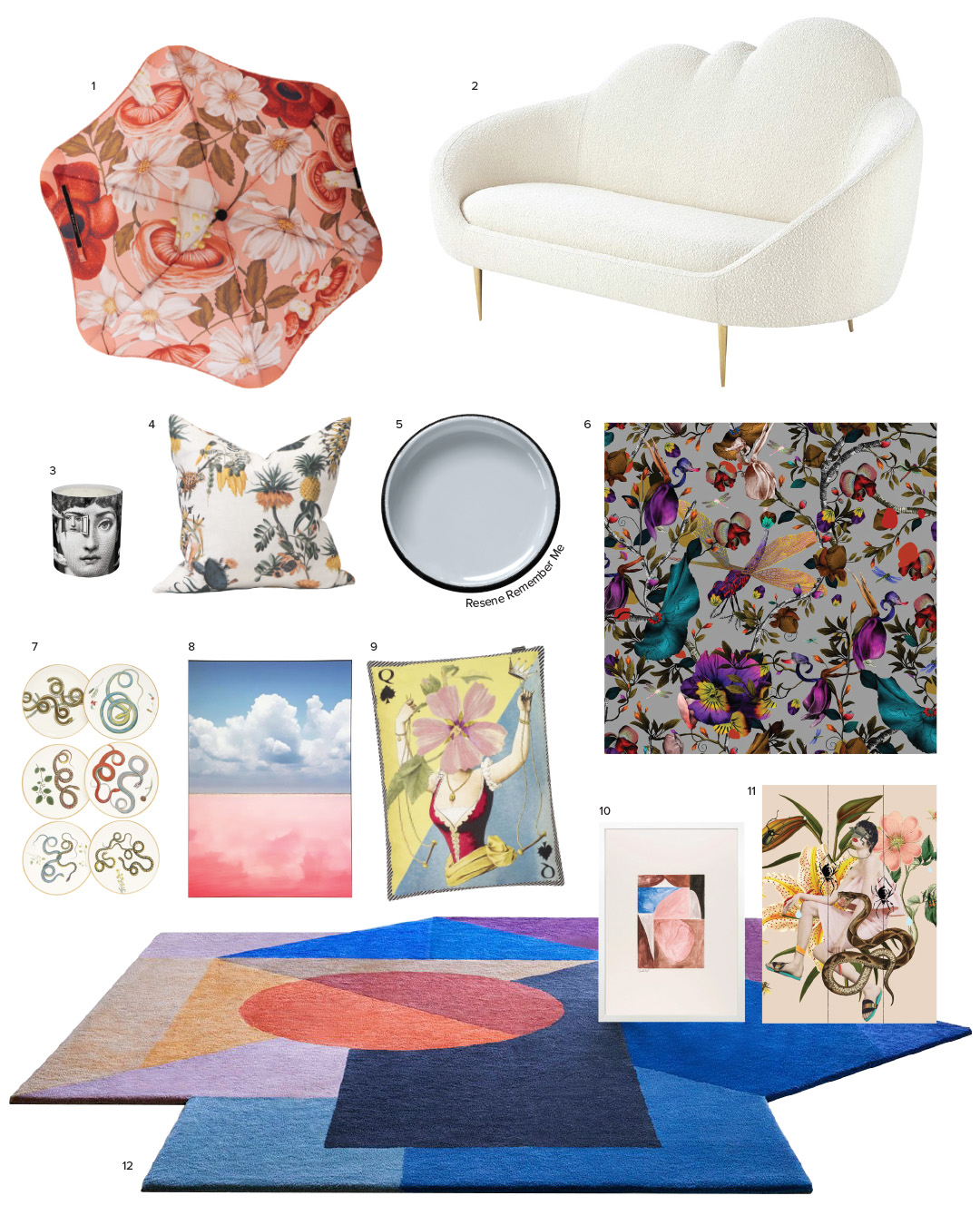 1. Umbrella by BLUNT + Kelly Thompson, $129 from bluntumbrellas.co.nz  |  2. Sofa by Jonathan Addler, $8755 from Smith & Caughey's  | 3. Candle by Fornasetti, $583 from Mecca  |  4. Cushion, $135 from Thread Design  |  5. Resene Remember Me, $4.80 from Resene ColorShops  |  6. Carpet by Moooi, from $7285 from ECC  |  7. Plate Set by Laboratorio Paravicini, $600 from matchesfashion.com  |  8. Print, $395 from Stacks  |  9. Cushion by Christian Lacroix, $299 from Smith & Caughey's  |  10. Print, $95 from Paper Plane Store  |  11. Print by Tess Costil, $1200 from The Poi Room  |  12. Rug by Gan, $3199 from Dawson & Co
Hero image from Dawson & Co