From sleek, sculptural one-pieces to vivid, cheeky bikinis, embrace the sun in our picks to match every figure and personality for swimsuit season.
La Dolce Vita
Channel the likes of Sophia Loren, circa 1960 ,lounging seaside in the Amalfi Coast…with a retro high waisted number and pops of peach and gingham.
Hat $190 and Towel $59.90 from Citta, Crop top $240 and Bottom $180 from Lonely, Sunglasses $369 by Carla Zampatti for Specsavers, Bag $180 by Georgia Jay, Slides $89.90 by Merchant 1948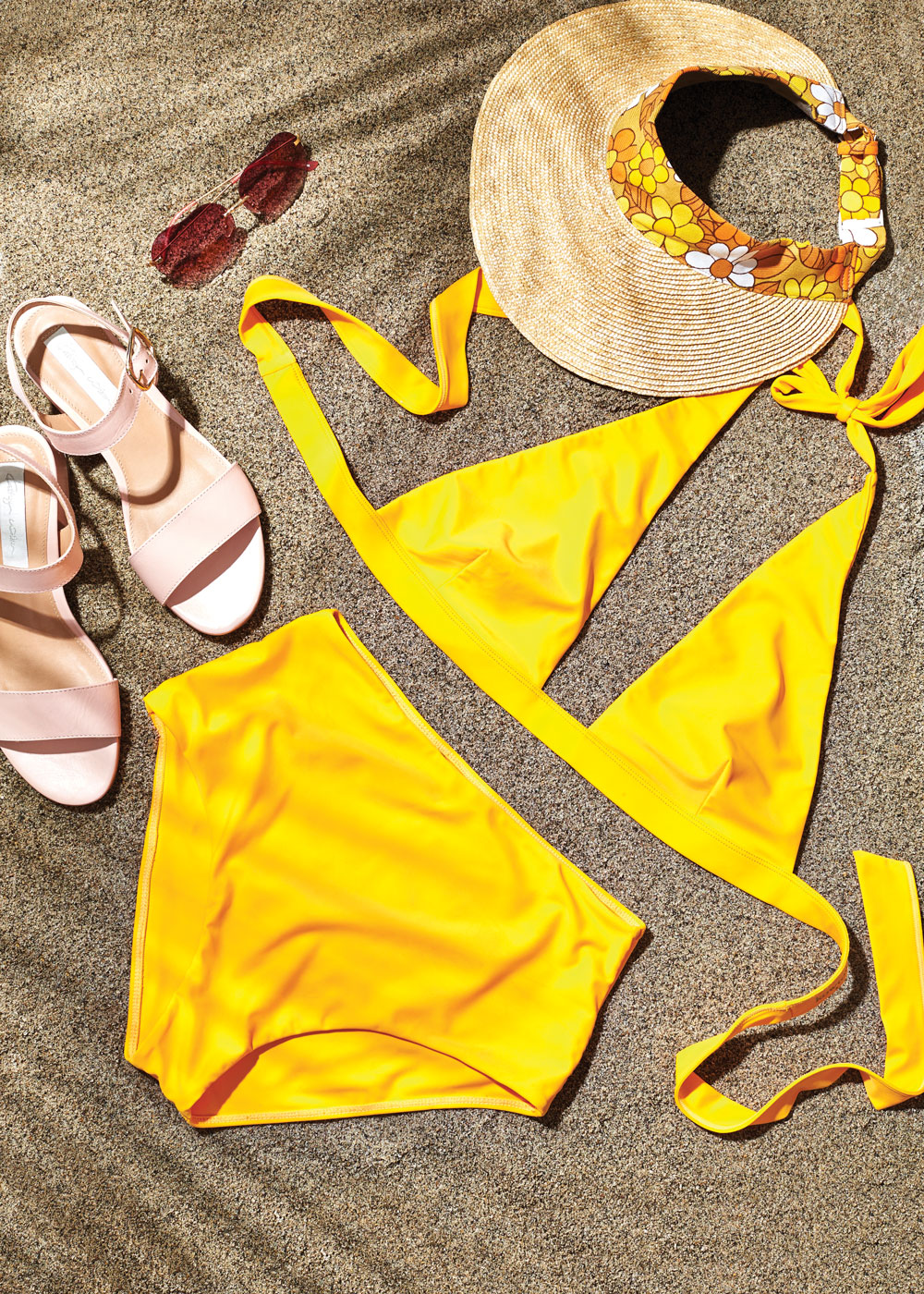 Groovy Baby
Embrace the hippie spirit with bursts of buttercup yellow and soft pink while cheeky loveheart sunnies and ditzy florals add a nod towards the era of peace and love.
Sandals $279 by Kathryn Wilson, Sunglasses $59.95 by Mink Pink, Visor $155 by The Brim Label, Bikini top $119 and Bottoms $119 from kowtow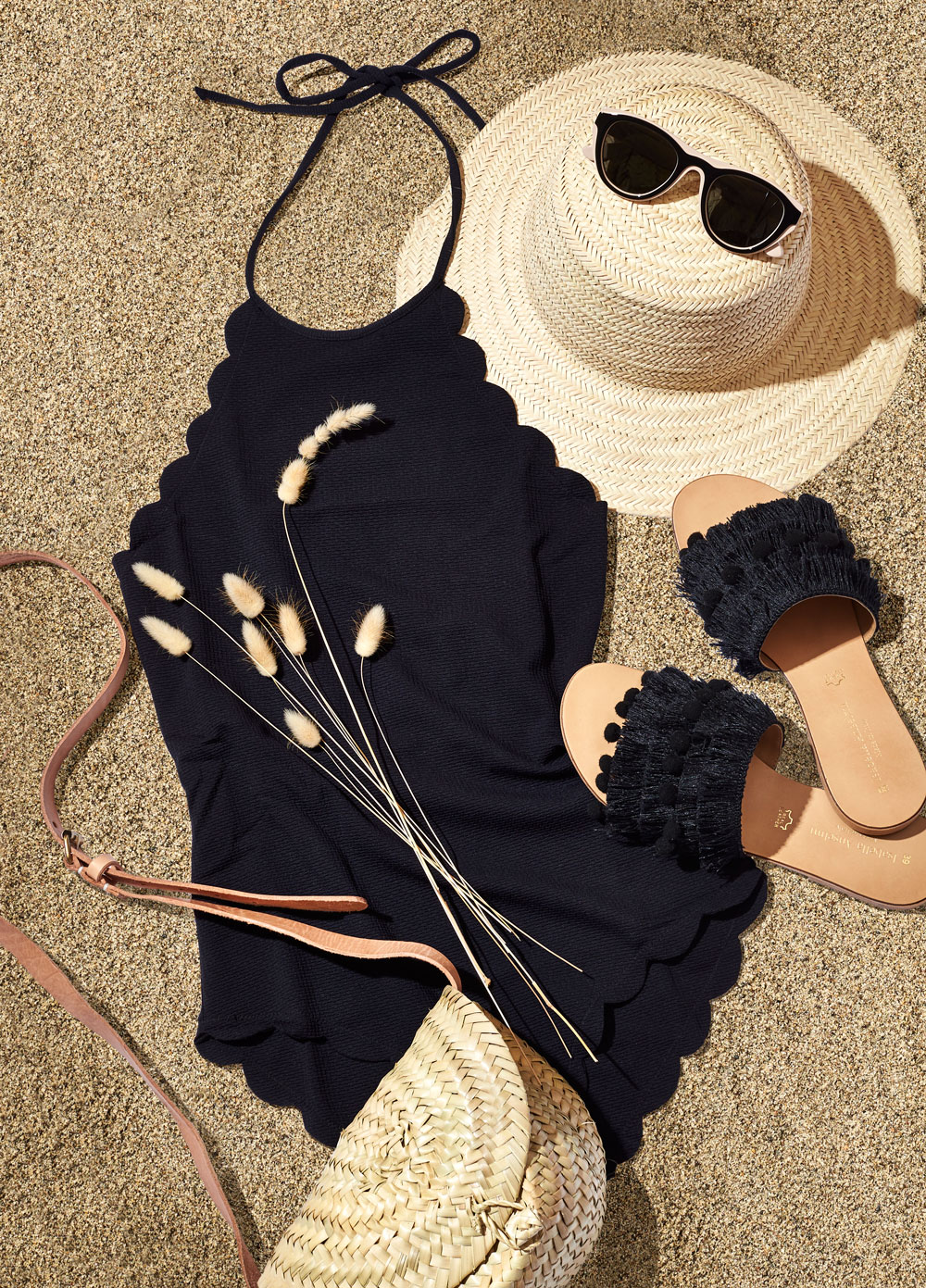 Cool Customer
Soften a sexy, minimalist maillot with natural, earthy accessories for a modern, sophisticated look.
Bag $39.90 and Hat $79.90 by Citta, Maillot $535 by Marysia and Sunglasses $800 by Mykita X Maison Martin Margiela both from The Shelter, Slides $240 by Mi Piaci.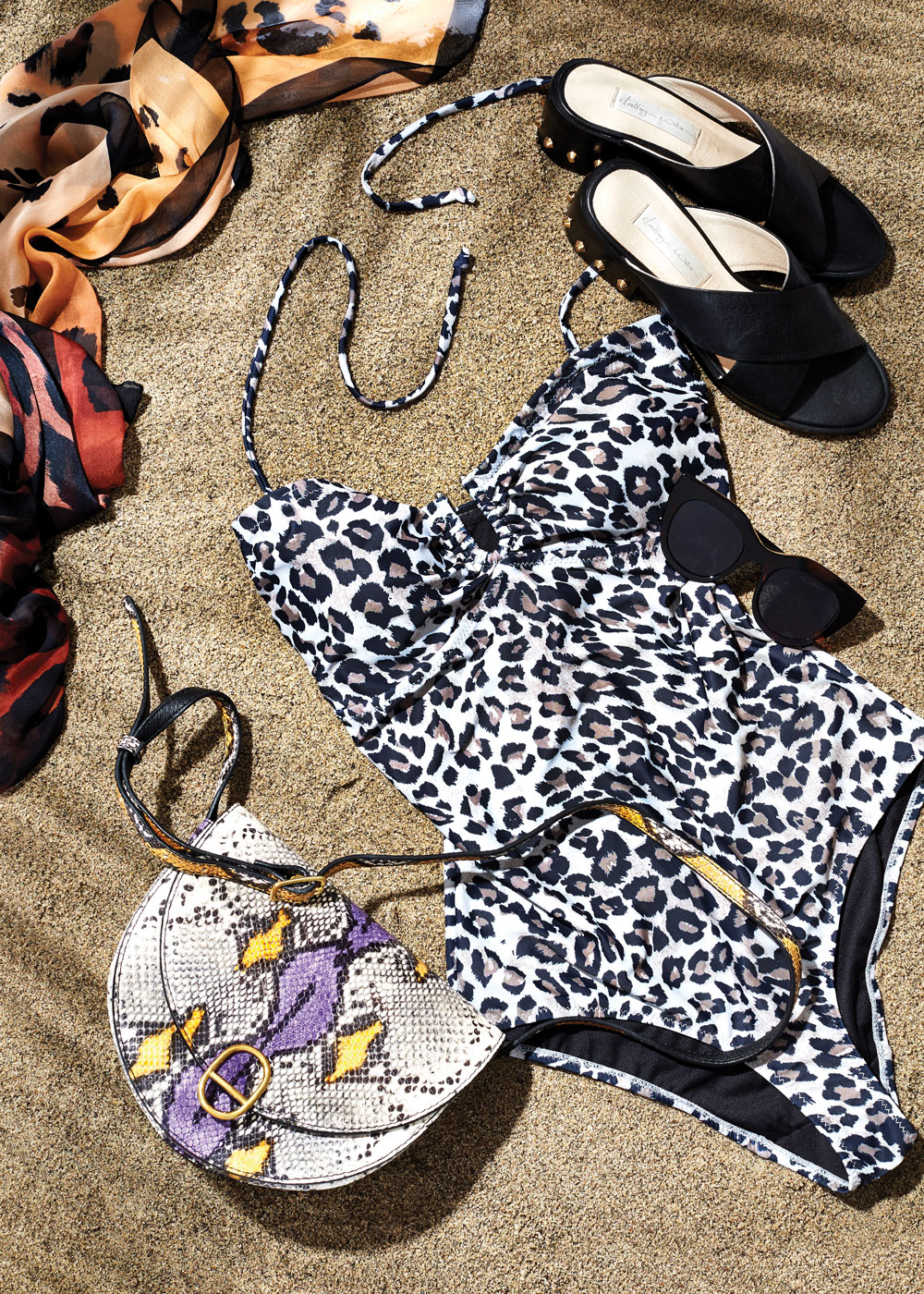 Wild Thing
Not for the faint-hearted, a sizzling combination of animal prints and studded accessories will have you standing out from the crowd.
Scarf $230 and Bag $845 both by Deadly Ponies, One-piece $179 by Gestuz, Slides $329 by Kathryn Wilson, Sunglasses $79 by Le Specs.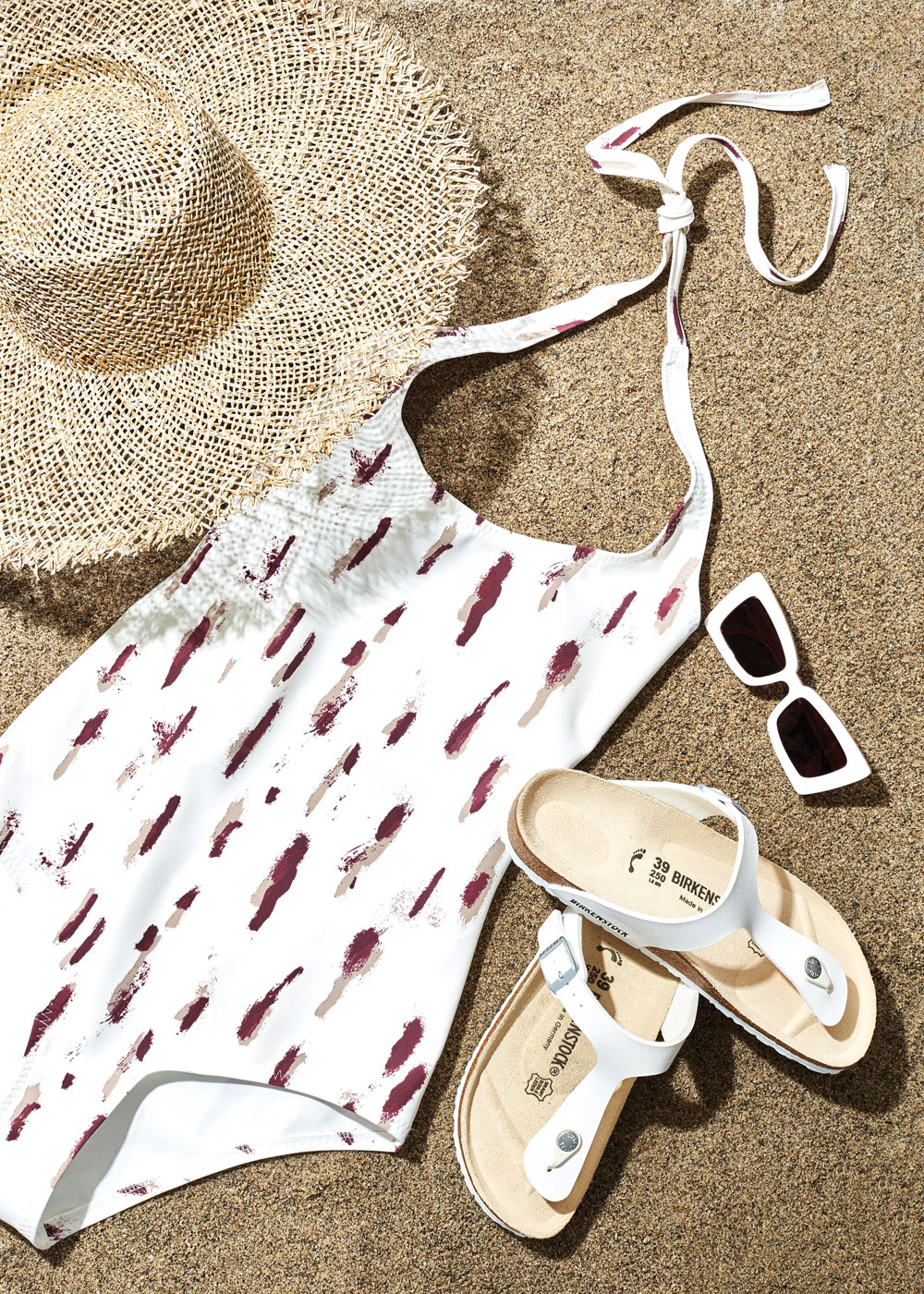 So fresh, So clean
Let your suntan glow with a sleek white ensemble with a simplistic, abstract edge-all that's required is a cocktail in hand.
Hat by Lack of Colour $119.99 from A&C Homestore, One-piece $199 by Ingrid Starnes, Sunglasses $139 by Le Specs Luxe, Sandals $150 by Birkenstock