Being the hottest movie star of the moment isn't enough for Margot Robbie. She has plans to dominate Hollywood, in front and behind the camera. And her latest role is an incredibly smart move to ensure it happens.
When Margot Robbie stepped out in London last year, her appearance drew a gasp from the crowd. It's something the Australian actress is probably quite used to. But this time it wasn't the result of her genetically-blessed looks. It was, in fact, quite the opposite.
With thinning ginger curls piled upon her head, her skin looked potted and pale, and her brows patchy and bare. Margot had been transformed. No longer the sun-kissed beauty but into Queen Elizabeth I for her latest role in new film, Mary Queen of Scots, set to be released this January.
'Maybe I should kiss him. When else am I ever going to get a chance to kiss Leo DiCaprio, ever?' But another part of my brain clicks and I just go, Whack! I hit him in the face.
'I didn't want to pick up another script where I was the wife or the girlfriend — just a catalyst for the male story line. It was uninspiring," Margot said to Harpers Bazaar.
Since 2013, when Margot became blonde knock-out Naomi Lapaglia in Wolf of Wall Street, the roles have been as steady in their arrival as consistent in their typecasting. But in Hollywood, there's never been short of beautiful actresses playing beautiful women in film.
To really prove your worth as a woman on screen it's always been a rather strategic move to strip back the beauty and take on an "ugly" role. Something that, in general, Hollywood's leading men have never had to worry themselves over.
Charlize Theron, Anne Hathaway and Hilary Swank are all but a few who not only rendered themselves almost unrecognisable, but also won an Academy Award for their performance. It's a rite of passage for those wanting to be taken seriously in Hollywood.
And the ambitious Margot sure as hell wants to be taken seriously.
Her transformation into Queen Elizabeth I, who was scarred by smallpox during her youth, took three and a half hours of intensive hair and makeup each day. It would include her wearing a bald cap and a wig to show hair thinning and prosthetic scarring for those pox marks.
The look was so confronting that the actress soon noticed that fellow cast and crew, including Saoirse Ronan who plays Queen Mary, avoided her. She explained, "I'd say, 'Hey, how's your weekend?' But they wouldn't even get close to me. It was very alienating. And I felt very lonely. It was an interesting social experiment."
Humble beginnings
Born on July 2, 1990, Margot Elise Robbie was the fourth and youngest child of Sarie Kessler, a physiotherapist, and Doug Robbie, a sugarcane farmer. The couple split soon after Margot's arrival into the world, with Sarie left caring for the family alone.
But despite only a shadow of a father figure, when Margot reminisces about her upbringing it's always with fond memories of times spent on her grandparents farm, racing 4WD in the dusty fields of Dalby, Queensland.
"I'm happiest when I'm surfing or out on the farm hunting wild pigs…or riding around on motorbikes," she told Jetsetter of her childhood. "I guess I'm more casual, a bit more boyish. I don't really like the girly-girly look so much."
"I really hate that you can do a project with people like Martin Scorsese and some of the best filmmakers in the world…and it gets completely swept aside with one comment like, 'Blonde Bombshell Sizzles the Screen!'"
But despite those humble beginnings, soon after starting at Somerset College, a private school in the central Gold Coast suburbs, Margot soon discovered what she wanted out of life. Fame? Not so much. Initially, it was money.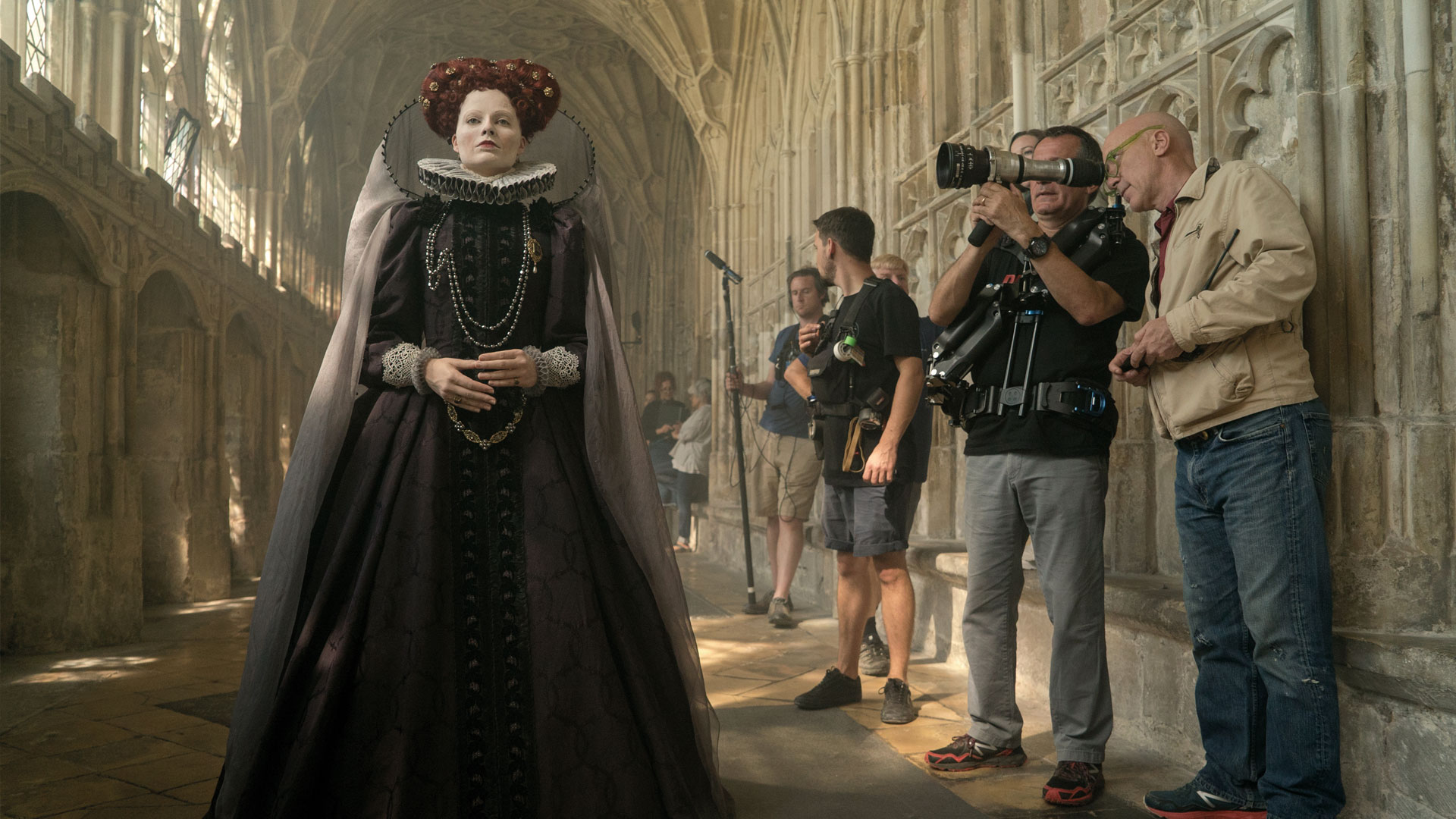 "I went to a school where all of my friends were very well-off…and I went to their houses a lot, and so I knew what it looked like to be rich but I didn't have it, so I was like: OK — I know exactly what I want," she explained.
When Margot turned 17, she realised that Queensland was not the fertile ground to grow big dreams and instead packed her bags and moved to Melbourne where she slept on a friend's sofa until her first TV gig came calling.
It didn't take long until a then-brunette Margot found herself auditioning with Grundy Television Australia, better known as the production company for the Hollywood star-launcher known as Neighbours.
The aspiring actress, whose only experience was from school theatre classes, landed the role of guest character, Donna Freedman. Within weeks, her role was promoted to the regular cast. And during her three years on the show, she was nominated but never won three Logie TV Awards.
"Neighbours was the best training ground ever but more than that it was the best kind of family atmosphere because you all have one green room. You're all in it together, there's like 30 cast members and you're together all the time. Day-in, day-out," recalls Margot.
Her fellow cast knew they had a big star in their midst. Neighbours legend Alan Fletcher, who has played Dr Karl Kennedy for the past 24 years, described her as one of the best actors he's ever worked with.
"Margot, I would say, is probably one of my favourite actors that's ever been on the show," he explained last year. "From the first moment she stepped onto the set at Neighbours, it was quite clear to Jackie Woodburne, who plays Susan, and myself that she was destined for stardom."
And Margot admits that during her time on the hit show, she really readied herself for the next big step in her career – a move to Los Angeles to break the Hollywood acting scene.
"It wasn't like, 'Guess I'll go to America!' For two years while I was finishing my contract on Neighbours I was carefully setting things up," the actress said. "Two years of doing acting courses, dialect coaching so that I could have my American accent perfect.
"I didn't spend any money so if I didn't get a job, I wouldn't have to move back. Getting a team in place so I could get straight in the room with the best casting agents and not waste any time."
And in 2011, at the age of 21, she joined the likes of Guy Pearce, Russell Crowe and Liam Hemsworth, moving to LA with one aim – to make a name for herself as the latest Aussie export.
LA's calling
It's no secret that Hollywood loves a blonde bombshell. Marilyn Monroe, Jayne Mansfield and more recently, Amber Heard, have all been celebrated for their beauty, often more then their acting skills.
It's this which Margot, initially at least, used as her entry ticket into an incredibly competitive industry.
Within the first few months after arriving, she had landed her first major role in ABC's retro drama Pan Am, having originally tried for a role in the Charlie's Angels reboot. The series was cancelled after one season.
During that time, Robbie started auditioning for other roles. She appeared in a small bit-part in Richard Curtis's About Time and then read for the part of Naomi in Martin Scorsese's The Wolf of Wall Street.
It's an audition that Scorsese still recalls vividly. "She clinched her part in The Wolf of Wall Street during our first meeting by hauling off and giving Leonardo DiCaprio a thunderclap of a slap on the face. [It was] an improvisation that stunned us all," he told Time.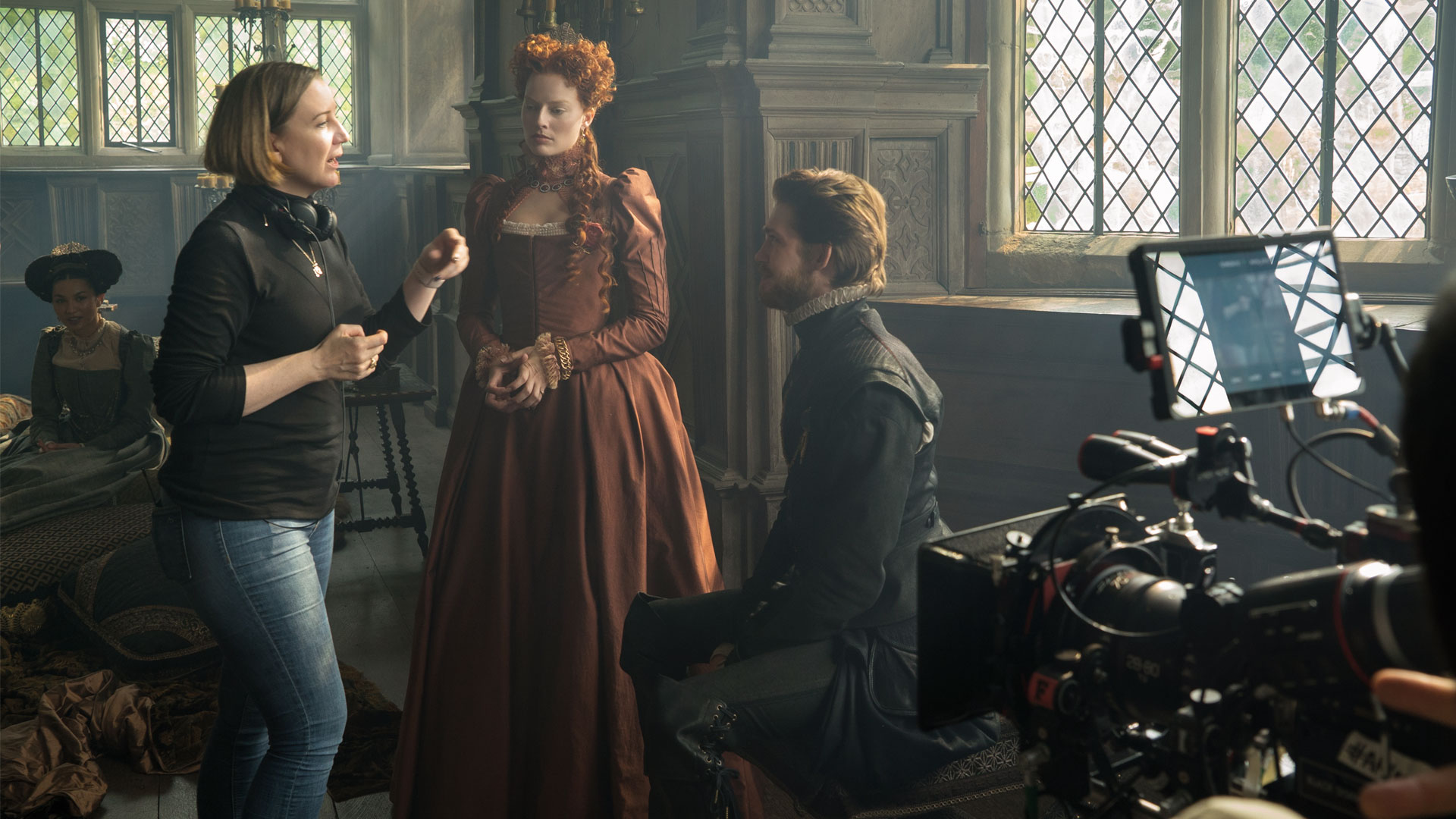 By her own admission, Margot knew that the role had the power to catapult her into a completely new playing field in Hollywood. She had 30 seconds to make an impression.
"So I start screaming at him and he's yelling back at me. And he's really scary. I can barely keep up," tells Margot. "And he ends it saying, 'You should be happy to have a husband like me. Now get over here and kiss me.'
"So I walk up really close to his face and then I'm like, 'Maybe I should kiss him. When else am I ever going to get a chance to kiss Leo DiCaprio, ever?' But another part of my brain clicks and I just go, Whack! I hit him in the face. And then I scream, 'F**k you!' And that's not in the script at all. The room just went dead silent and I froze."
The role for the "the hottest blonde ever", as screenwriter Terence Winter puts it, was hers. And once her performance hit the big screen, Margot Robbie became a household name, cemented further by playing a string of sultry on-screen blondes opposite some of Hollywood's biggest heavy weight in the following two years.
In 2015, she starred in Focus opposite Will Smith. Then 2016 was a big year. She played Harley Quinn to Jared Leto's Joker in Suicide Squad; Jane in The Adventures of Tarzan; and then a provocative journalist in Whiskey Tango Foxtrot.
Each role was a little bit different but all focused on her "bombshell" status and Margot was quickly tiring of it. Unsurprisingly, it wasn't long before the driven star looked to manoeuvre her career into a different avenue that was less about playing the girlfriend, love interest or blonde bombshell.
"I really hate that you can do a project with people like Martin Scorsese and some of the best filmmakers in the world…and it gets completely swept aside with one comment like, 'Blonde Bombshell Sizzles the Screen!'," explained Margot to the Chicago Tribune.
"It's like, 'Wow, I just had the experience of a lifetime, and you summarized it to that.' Which always happens to everyone, and it really pisses me off. I hate using the word 'bombshell'."
Ambition rules
It's hard not to feel slightly sloth-like when thinking about the amount that Margot has packed into such a short career span. In 2017, she was handed her first Oscar nomination for her role in I, Tonya, about the rise and fall of figure skater Tonya Harding.
It was her first mainstream movie role in which she not only played the main character but the focus was no longer solely on her beauty. It allowed her true talent, her acting prowess, to shine through even if it didn't land her a win during awards season.
But it was also the first major picture she produced with her production company, LuckyChap Entertainment. Founded in 2014, Margot joined forces with burgeoning Hollywood producers Tom Ackerley, Steven Rogers and Bryan Unkeless.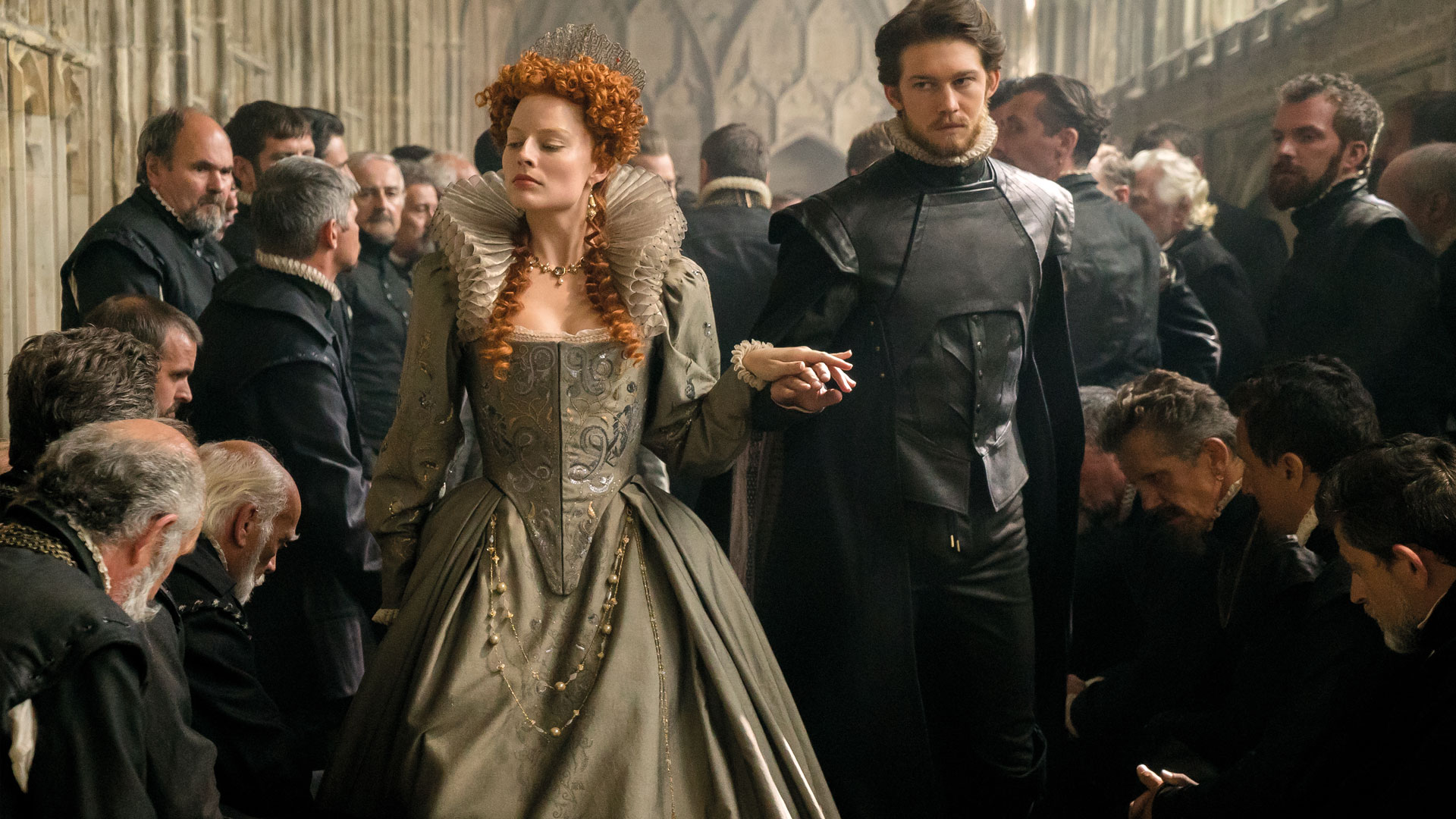 The same Tom Ackerkley whom she fell in love with when they were flat sharing in London with a group of Assistant Directors, before marrying him in December 2016 in Byron Bay. But these days, Margot doesn't like to focus too much on that part of her private life.
"Being married is not my achievement. My achievement is producing this film and having a producing deal with a major studio—that is my achievement," she told in a press conference for I, Tonya.
And that was back in 2014 when Margot was just 25. Unlike many stars in Hollywood, especially female stars who notoriously get the brunt of the deal, the Australian actress is keen to take full control of her career.
Already, she's mastered the art of making the right career move just at the right time. Starting her own production company, which last year did a two-year deal with Warner, has been applauded by Tina Fey, her co-star in Whiskey Tango Foxtrot.
"This is a very smart thing for her to do," says Fey, "because otherwise, as a piece of casting, she's always going to have someone saying, 'You look amazing—but we'd love for you to weigh less.' Already at 25 she's like, You know what? I'm going to opt out of that fuckery and be on my front foot with my career."
Margot adds, "It's shaving years off my life. It's really hard work, but so rewarding and much more empowering than just acting. I was starting to feel like a little pawn getting moved around the board: Go here! Do that! Be her!"
And her latest tactical move is to cement that credibility even further and only time will tell if her role as Elizabeth 1 in Mary Queen of Scots will win her what Margot really wants, an Oscar.