A study conducted by Texas-based online journal, Neuroscience News.com proves that, after listening to a certain piece of music that truly touches the soul, our brains—the sections being the Heschl's gyrus and the superior temporal gyrus, to be more specific—light up like a Christmas tree. What a beautiful thought, to have our brains react in such a way. All those wires flash and spark, interconnected, shining bright. Whilst also wrecking emotional havoc to the heart, the entire body even responds to beat and pulse. It's a full-body experience when listening to good music. It's always a treat when you find a band that really makes your body and brain start dancing together in unison. Wellington-based dream-pop project, French for Rabbits, is the epitome of that type of sound.
Fronted by amazing lead vocalist Brooke Singer, the songs they create are intelligent, evocative, metaphorical and moving. There's a certain feeling you get when listening to their songs; a sizzle in the brain, a pulse in the body. Alongside guitarist John Fitzgerald, drummer Hikurangi Schaverien-Kaa, and multi-instrumentalists, Ben Lemi and Penelope Esplin, French for Rabbits have grounded themselves as a world-class act. They have several tours under their belts travelling throughout Europe and America, plus supporting some pretty awesome acts like Lorde, Marlon Williams and Tiny Ruins, to name but a few. They've even had their music featured on CBS' Vampire Diaries and BBC Three's Being Human; such a cool feat for a New Zealand indie band. Brooke, whilst also working hard at making soul-touching music with French for Rabbits, also pioneers a movement for young, aspiring musicians and helps to guide them through the industry.
Recorded by Auckland-based producer, engineer and instrumentalist, Jol Mulholland, French for Rabbits' latest album, The Overflow is such a breath of fresh air to be gifted to us during the whirl-wind storm that was 2021. An excuse, if anything, to allow our brains to drift away to a comfy, quiet place and spark along with colour. M2woman got to sit down with Brooke Singer of French for Rabbits and talk about their music, COVID-19, The Overflow and their upcoming tour.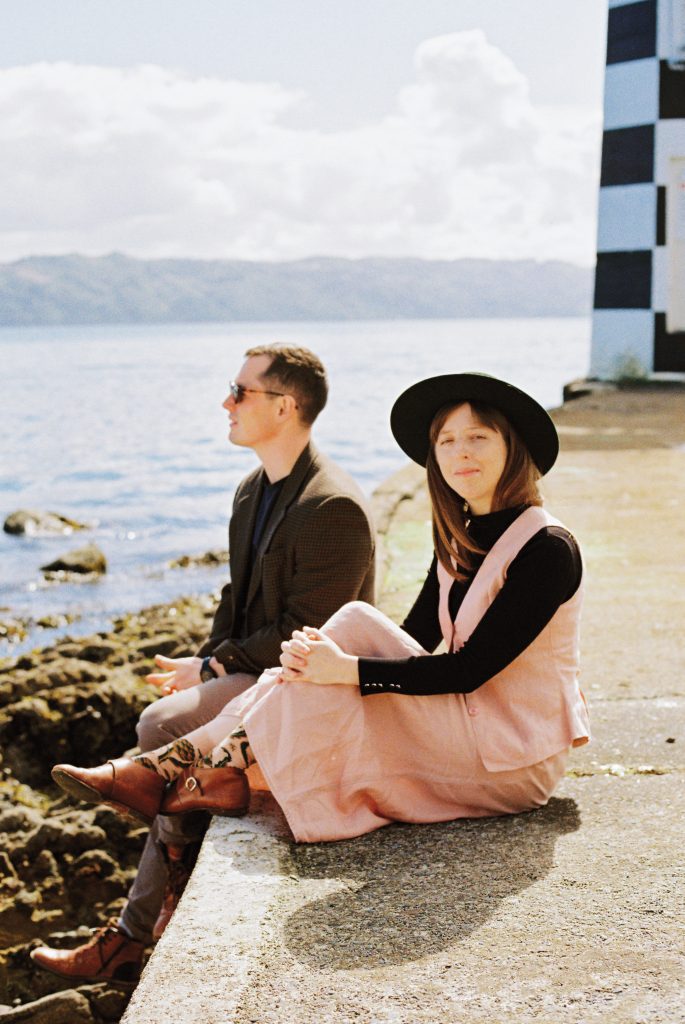 During these COVID-19 lockdowns, have you found creativity quite hard to find?
In the first lockdown I felt really creative. I was mixing The Overflow. I also wrote a song called The Tunnel and recorded it, mixed it and released it all within the space of five days. I don't think I've ever been that productive before.
This last lockdown, though—which obviously wasn't quite as long as your one [in Auckland]—I feel very lucky to be out of now. Nothing creative was happening this last one. I guess I need the external things to happen in order to have something new and interact with my inside world.
What does a day-off look like for you?
I probably would be playing music, to be honest. When I'm not busy I do most of my music stuff. I'll sit down and play piano. Or I'll turn on my computer and start working on some things. That's when I have space for music most of the time.
I really like going out in nature too. I go for a walk in the forest or go in the garden. I've got slightly obsessed with my garden. I plant native plants, vegetables and I like looking at the insects.
On those days off, who would you be listening to to inspire you?
I feel like I'm inspired by quite a lot of different things. I've been listening to lots of 1970's Spanish music. The Overflow was inspired by Moby and The Lion King, The Beatles and Phoebe Bridges. A really diverse range of artists and for different reasons.
How did your passion for music begin?
We had a piano in the house when I was a kid. I've been writing songs since I was like five before I really knew what songwriting was and before I took piano lessons. I've just always loved music. The structure, the emotional force of it, the vibration. I can appreciate where it can resonate.
How would you describe French For Rabbits' sound?
I think the sound we have is created because of the people we have in the band. It's quite an interesting bunch of different backgrounds. We've actually got two drummers in the band. Hikurangi Schaverien-Kaa is one and Ben Lemi is the other. We've got this rhythmic element that's quite spacious and interesting, and intimate, melodic, subtly challenging and really beautiful.
What was it like working on making the new album, The Overflow?
It was really focused. Oftentimes, when you're making something, you've got one idea to start with, and then you end up with something quite different at the end. Once we started working, I had a really clear vision of what I wanted it was going to sound like. Everyone came together around this particular sound. There was a bit of collaboration too. There's two songs on the record that were co-written with other people outside of the band. I really enjoyed making those ones. Very creative. We got really deep into the production side too. We used 'pop'-like techniques too which was cool.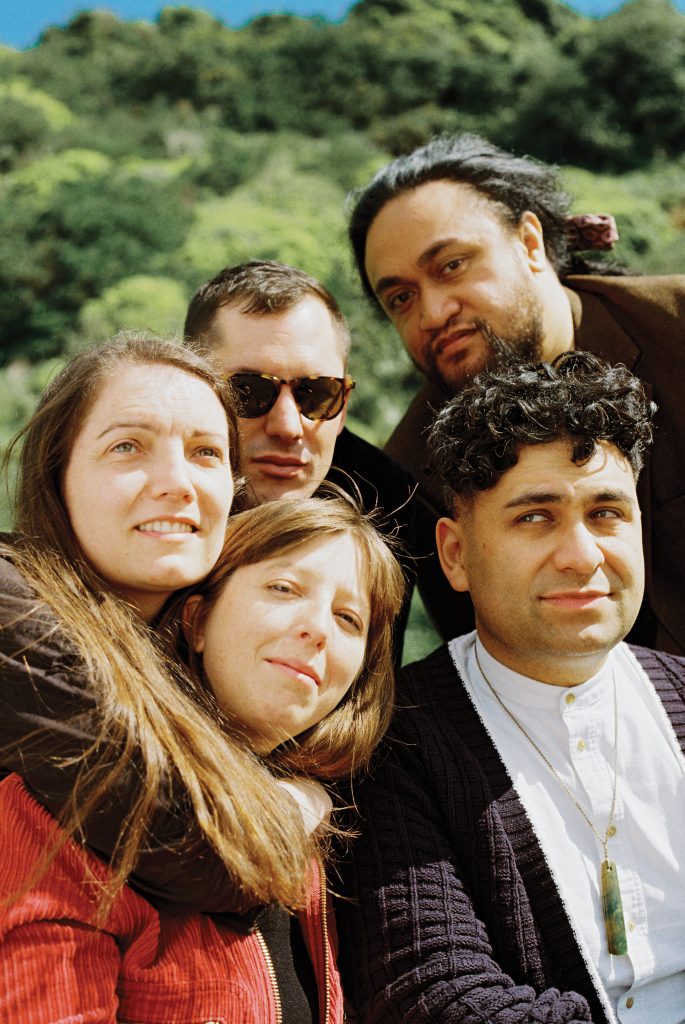 What would you say that audiences can expect to hear from the new album?
I feel like this album is warm and comfy. It's a listening experience—something that if you want to delve deeper into, you'll find layers.
It can be purely calming. The tour for the album will be a little more lively than our previous shows, because the album's a little bit more upbeat. In the live setting, hopefully things will come alive. We're actually really lucky to be in Wellington. We've got two really good medium-sized venues.
The funnest song to record on the album was probably The Outsider. Because I did that overseas in LA. It was a whole new experience working with new people. We didn't put any filler on this record. I think Middle of the House is one of my favorite ones, which is the last track on the record.
What was recording in LA like for you?
I went over there to do some co-writing, which was something I hadn't done much of before. I was really interested in trying that whole thing out. It's a tradition over in LA where you'll work with different producers, and you'll go and do day-sessions. It could be in someone's home studio or it could be in a fancy studio. It's good to work with other people because you get new ideas and it ranges your perception and what you're creating.
You mentor music with other musicians too to help them with the industry?
I seem to have fallen into that role. I have a tendency to help when I can. I've been making music in New Zealand for a long time—almost 10 years! I've ended up helping people through the little label I co-run at home, at the university down here, doing some mentoring and high schools.
I'm also involved with Girls Rock! Aotearoa which is a really cool organisation. I like the idea of creating a more sustainable music industry. We have great funding systems, but it still can be really hard for new artists, especially young artists. People who aren't financially well-off may have to work long hours and other jobs. Particularly with streaming—Spotify, and stuff—we could do a lot better. The streaming rates are really appalling.
Could you tell me a bit more about your involvement with Girls Rock! Aotearoa?
We run a holiday program for young people aged between 12 to 17 years-old. Actually, our name has just changed. It's not Girls Rock! anymore because we include non-binary and gender-non-conforming youth. It's really amazing. We have lots of different guest speakers too. The premise is that at the beginning of the programme they form a band, and by the end of the week, they've written the song, and perform it onstage for all their friends and family.
So you are touring the release of The Overflow next year?
Yeah, we're gonna be on tour in March and April with the new album. Hopefully we'll have some special guests too. We'll be playing in Auckland and Wellington. We'll be playing the whole album, hopefully start to finish. They'll be the best shows we've ever played. The Wellington show too should be pretty special because it'll be close to home.
Take me through your creative process…
I think inspiration comes at random. I think it's a muscle in a way. When inspiration hits, the songs turn out different from the ones you eventually write. I can write a song and it can take me 10 minutes from start to finish—it just comes out. Other songs, though, you kind of sit down and you work on them. I think there's a place for both of those. Sometimes I write on the piano, sometimes the guitar, sometimes I'll set up a beat and write something. I don't write the instruments first.
What would you say has been your best experience on stage?
That's a hard question. I think my favourite shows are the ones where everyone in the band is having a really good time and everything just seems to flow. Also when the audience comes on-board as well. We like those really silly, funny, spontaneous moments.
And your worst experience on stage?
The worst show, probably, was when we never even played the show. One of our first tours in Europe, we had got booked to one venue in Austria. I don't know if they promoted the show at all or not. But anyway, no one came. So we didn't even bother. I get it, we were an unheard of Kiwi band.
French for Rabbits is quite a touring band, then…
Yeah, we've done a lot of touring. Some big shows and some little shows. Some quite DIY ones and others playing with other people. It's a great way to see the world. You realise how small the world really is. You can walk around these strange cities and know your way around. It just makes the world feel more comfy, really. It is fun. I do love getting to see the world as a musician. You look at it differently to if you were, say, a tourist and get to meet people in a different manner. On our first tours we really didn't have a lot of money, and the kindness people show to travelling musicians is great.
What is your definition of success?
To be creatively fulfilled…