Our world has become a small one, made of lightly jostling bubbles. Time moves quicker than usual, but in the moment, it's at a snail's pace. This new insular world we've created for ourselves is due to an even smaller world of microorganisms that inexplicably have the power to ravage our civilisation. They're small, but powerful. While Covid wasn't the particular focus of the 47th Annual Nikon Small World Photomicrography Competition, it still comes to mind as we look at the veins of a leaf, a shot of networking neurons, and the legs and claws of a hog louse. Looking closely at these images, we can see that there is almost infinite complexity. The further we look down into a subject, the more it has to tell us.
The first place shot was made by Jason Kirk. The shot of an oak leaf's trichomes, stomata and vessels was made of 200 individual images of the leaf stacked together into one image. To pull it off,he had to use a custom-made microscope system that combines colour filtered transmitted light with diffused reflected light.
"The lighting side of it was complicated," said Jason. "Microscope objectives are small and have a very shallow depth of focus. I couldn't just stick a giant light next to the microscope and have the lighting be directional. It would be like trying to light the head of a pin with a light source that's the size of your head. Nearly impossible."
With increasing complexity comes increasingly complex methods to deal with the situation. But for us, we can sit back, relax and appreciate what these artists have managed to achieve.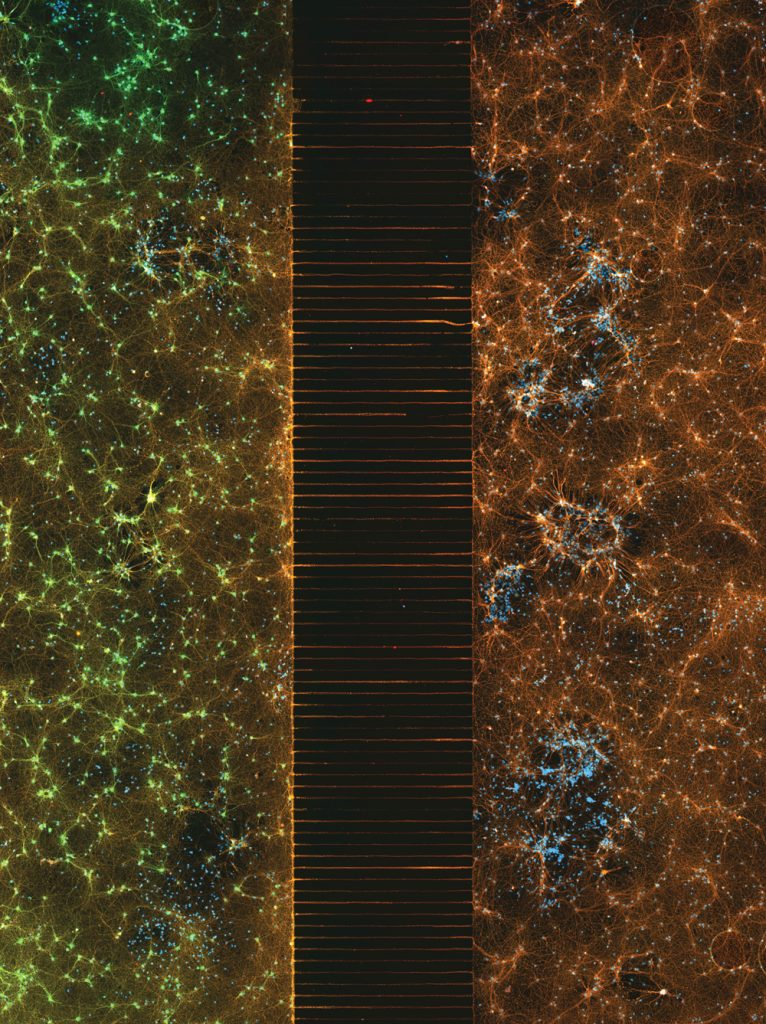 Esmeralda Paric & Holly Stefen
Dementia Research Centre, Macquarie University
Department of Biomedical Sciences
Macquarie Park, NSW, Australia
2nd Place
A microfluidic device containing 300,000 networking neurons in 2 isolated populations. Both sides were treated with a unique virus and bridged by axons.
Fluorescence
40X (Objective Lens Magnification)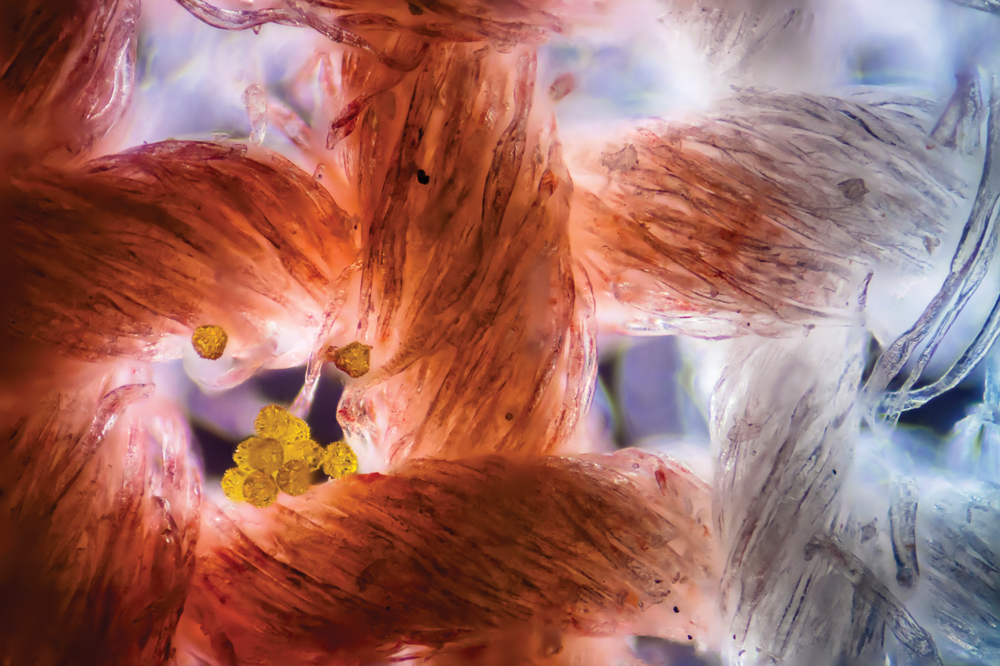 Dr. Felice Placenti
FP Nature and Landscape Photography
Siracusa, Sicilia, Italy
13th Place
Cotton fabric with pollen grains
Darkfield, Image Stacking
10X (Objective Lens Magnification)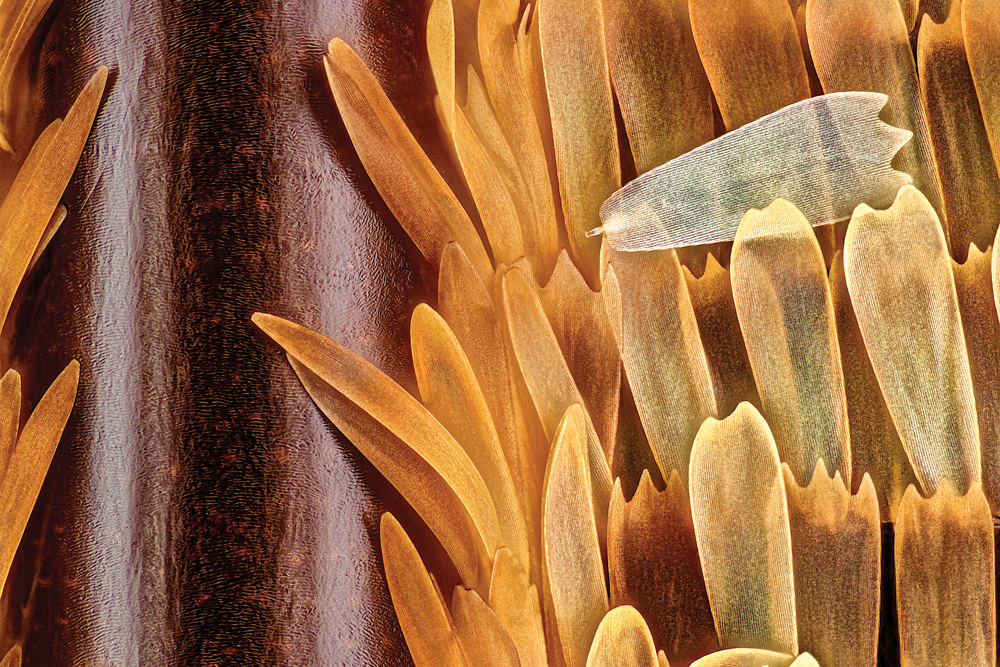 Sébastien Malo
Saint Lys, Haute-Garonne, France
10th Place
Vein and scales on a butterfly wing (Morpho didius)
Image Stacking, Reflected Light
20X (Objective Lens Magnification)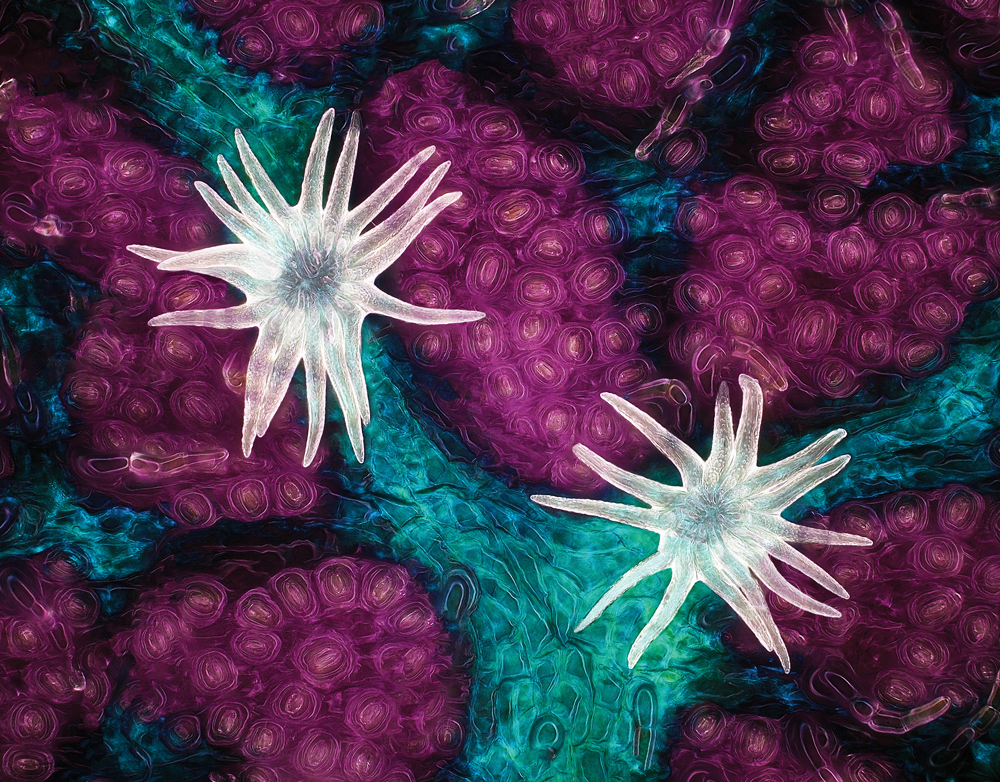 Jason Kirk
Baylor College of Medicine
Optical Imaging & Vital Microscopy Core
Houston, Texas, USA
1st Place
Trichome (white appendages) and stomata (purple pores) on a southern live oak leaf
Image Stacking
60X (Objective Lens Magnification)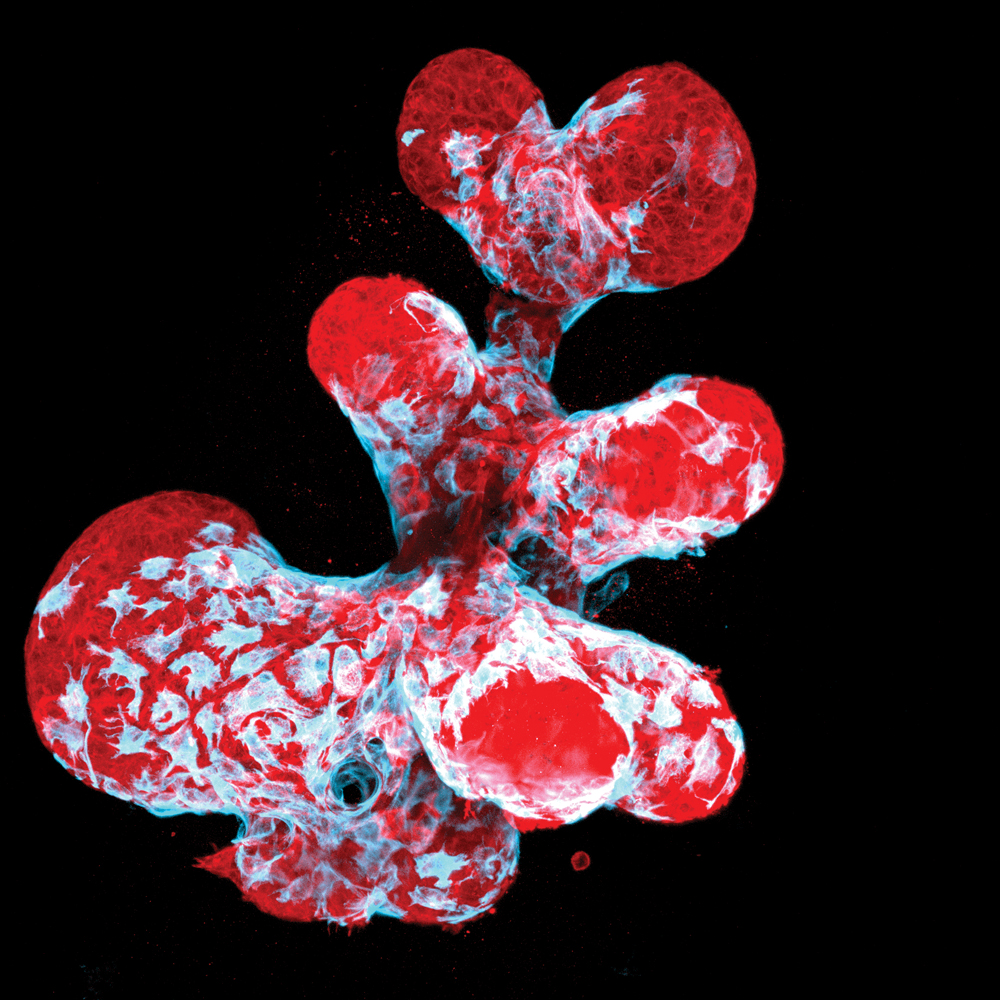 Jakub Sumbal
Masaryk University
Department of Histology and Embryology
Brno, Czech Republic
12th Place
Breast organoid showing contractile myoepithelial cells
(blue) crawling on secretory breast cells (red)
Confocal
40X (Objective Lens Magnification)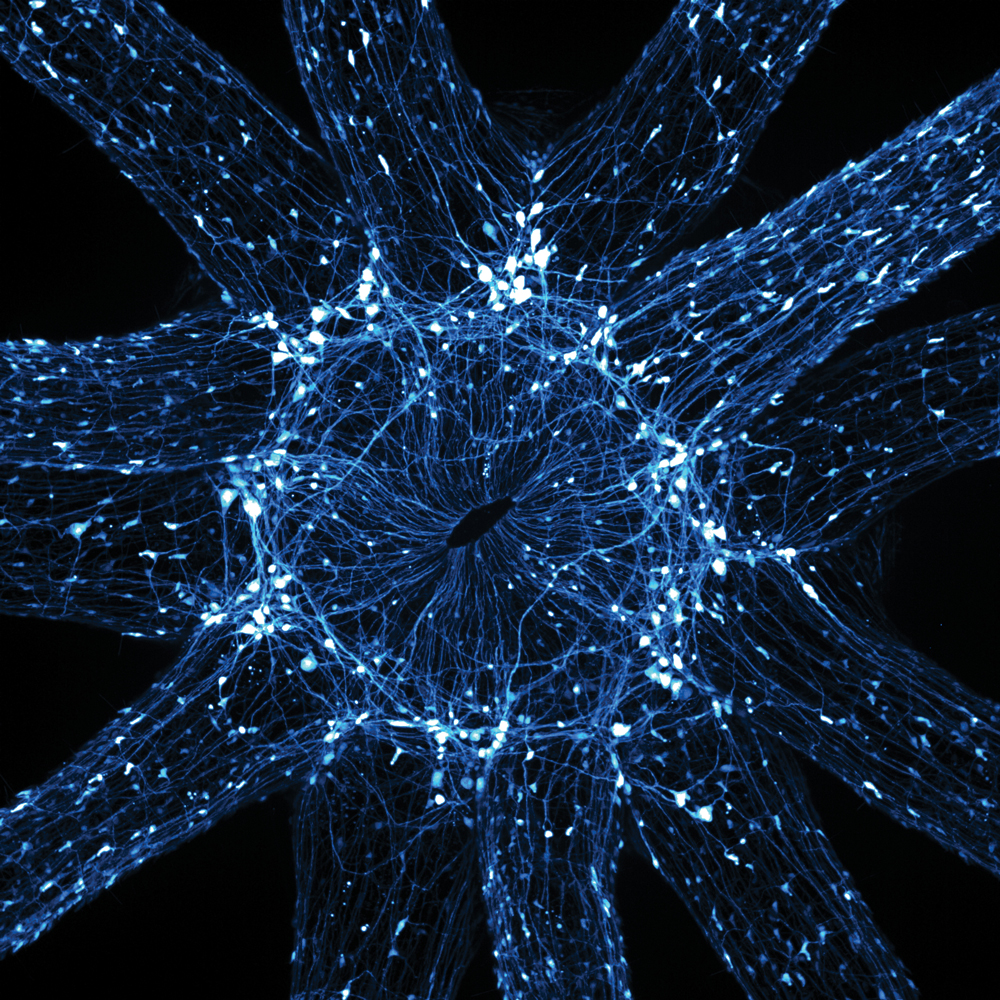 Ruohan Zhong
Stowers Institute for Medical Research
Kansas City, Missouri, USA
16th Place
An in vivo snapshot of the neurons surrounding the mouth and tentacles of a juvenile starlet sea anemone (Nematostella vectensis)
Fluorescence
20X (Objective Lens Magnification)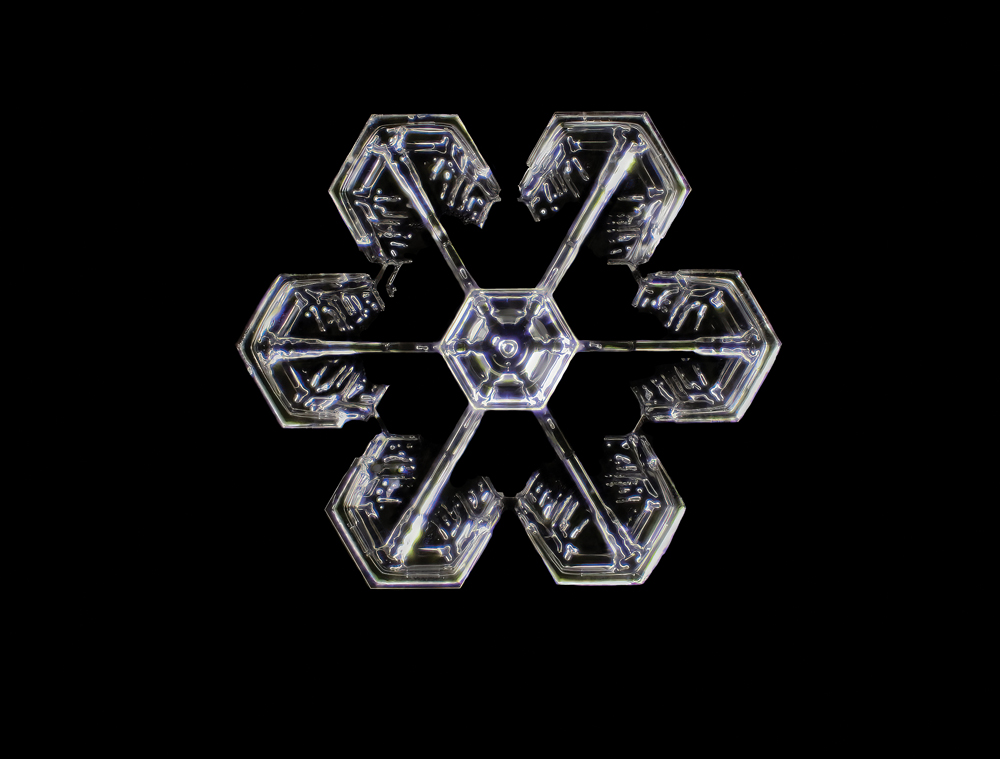 Dr. Joern N. Hopke
Waban, Massachusetts, USA
14th Place
Snowflake
Image Stacking
4X (Objective Lens Magnification)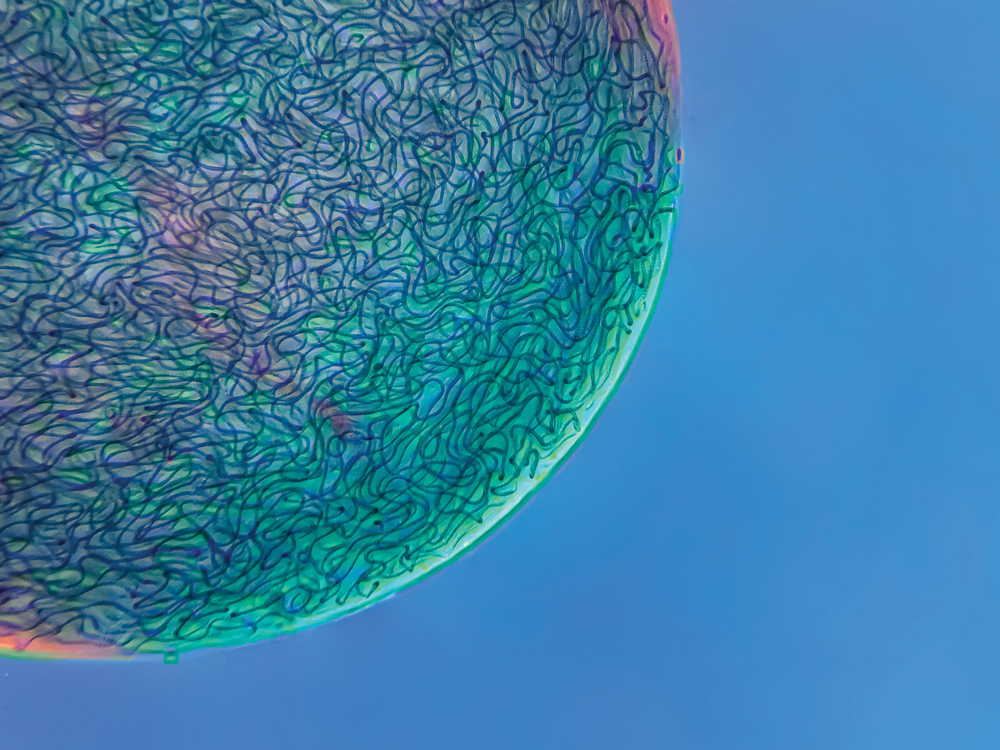 Martin Kaae Kristiansen
My Microscopic World
Aalborg, Nordjylland, Denmark
17th Place
Filamentous strands of Nostoc cyanobacteria captured inside a gelatinous matrix
Image Stacking, Polarised Light
4X (Objective Lens Magnification)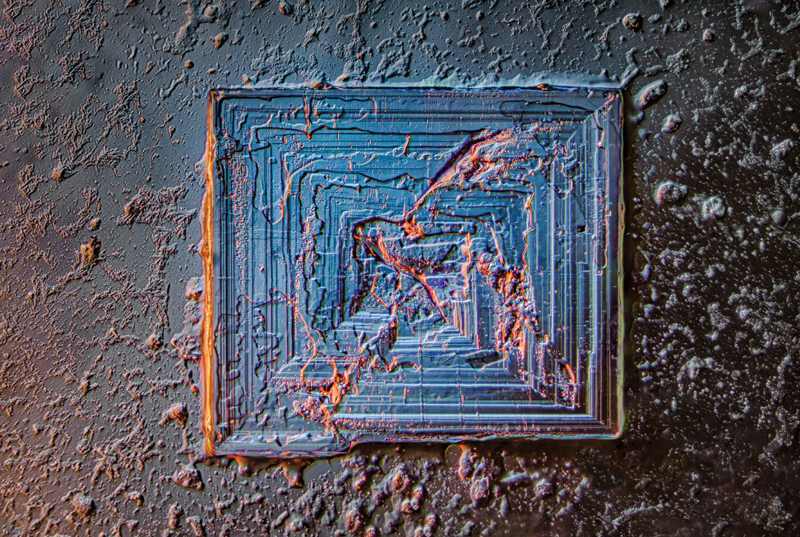 Saulius Gugis
Naperville, Illinois, USA
18th Place
Table salt crystal
Image Stacking, Darkfield, Oblique, Rheinberg, Polarised Light
10X (Objective Lens Magnification)