The Margarita is a classic cocktail that has stood the test of time, remaining an eternal favourite at bars and parties the world over. And when it comes to ultimate in summer imbibing, this simple yet tenacious tequila-based drink served on the rocks is hard to beat – its sweet-tart layers of freshly-squeezed lime juice and that essential hit of orange liqueur, balanced with a saline edge make for one refreshingly smooth beverage.
But where did this delicious drink come from, and how has it evolved over the years? Let's take a closer look at the history of the Margarita and the role that Cointreau has played in its creation and popularity.
While the exact origins of the Margarita, which means "daisy" in Spanish, are somewhat murky, it is widely believed to have been created in the late 1930s or early 1940s in Mexico. One popular theory is that the Margarita was invented by a bartender named Carlos "Danny" Herrera at his restaurant Rancho La Gloria, located halfway between Tijuana and Rosarito, Mexico. According to this story, Herrera created the Margarita for a customer named Marjorie King, who was allergic to all spirits except tequila.
A competing theory attributes the creation of the Margarita to Texas socialite Margaret Sames, who is said to have mixed the first Margarita at her vacation home in Acapulco, Mexico in 1948. Sames was known for throwing lavish parties and was a frequent hostess at the popular Hotel El Rancho in Acapulco. According to this story, Sames created the Margarita for one of her guests, who was a former ambassador to Mexico and a fan of tequila.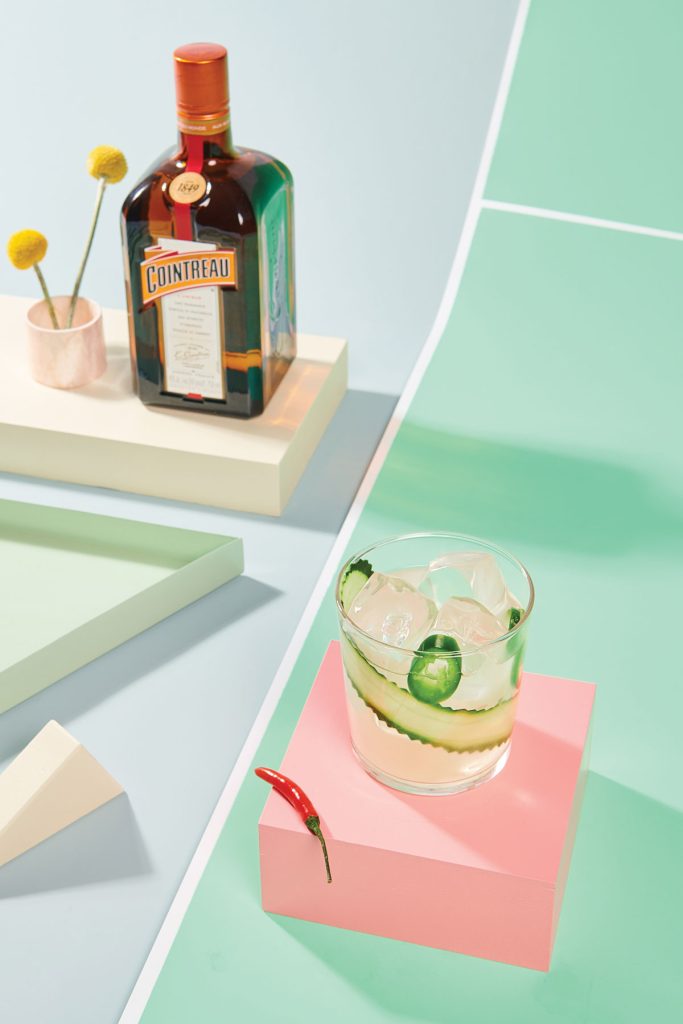 Regardless of its true origins, the Margarita swiftly gained popularity and became a staple at bars and parties in Mexico and the United States, gathering further momentum over the 1950s and 1960s with the rise of Mexican-themed restaurants and tequila becoming increasingly in vogue. Fast-forward to today, the Margarita, not to mention its hundreds of permutations, is enjoyed all over the world and is often considered the national cocktail of Mexico.
Margaret Sames is also credited with popularising the use of Cointreau in the Margarita, declaring that "a Margarita without Cointreau is not worth its salt." A key ingredient in the Margarita, the classic French orange liqueur was crafted in France in 1849 by brothers Edouard-Jean and Adolphe Cointreau. The pioneering brothers inherited a small distillery from their grandfather and decided to create a new type of liqueur made from a unique blend of sweet and bitter orange peels sourced from all over the world including Brazil, Haiti and Curaçao. The orange peels were steeped in alcohol and water for several days before being filtered and distilled to create a crystal-clear liqueur striking the perfect balance between candied sweetness and freshness.
The origins of the Margarita may be disputed, but one thing is certain: that versatile combination of tequila, Cointreau and lime juice creates a refreshing and delicious drink that is nigh on perfect for any occasion. And its ability to take our palates to a happy place time and again is thanks in large part to the art of the mix. While it's hard not to be a devotee of the original recipe, it would be remiss not to try your hand at a special iteration courtesy of Cointreau, which is guaranteed to really spice things up.
Put a spicy twist on a classic cocktail with this jalapeño-infused number from Cointreau.
The Cucumber Jalapeño
Ingredients:
30 ml MARGARITA COINTREAU
50 ml BLANCO TEQUILA
30 ml FRESH LIME JUICE
3 coins of CUCUMBER
2 slices of JALAPENO
How to Make:
Muddle cucumber coins in a cocktail shaker.
Add all other ingredients to the shaker with ice.
Shake and fine strain into a rocks glass over ice.
Garnish with cucumber ribbon and a few jalapeño coins.