Chloé Zhao has made cinematic history with her Best Director win at the 93rd Academy Awards. She is the first woman of colour and the second female ever to win the Oscar thanks to her work on Nomadland. We interviewed Chloe about her now Oscar-winning film recently.
The core brilliance of Chloé Zhao's latest filmatic success, Nomadland, isn't where you'd normally find it. It's fantastically written, don't get me wrong—almost poetically, in fact—but it's not just in the dialogue. It isn't just in the striking style, either—stunning and moody shots of dreamlike mountains of America's West—blurring the lines between vérité doco and drama narrative.
It feels healing, almost, to watch such exposure given to untouched nature too. Nor is it found just in the assemblage of real-life nomads that create the majority of the cast. No, it's not just these things that touch the soul in this film. It's an assortment of all of these qualities. It's the heart and enlightenment, the texture, the depth of survival, and the fearlessness of a director who knows exactly what the film has to be and executes it beautifully. The film is truly stunning. It's no shock that Nomadland went on to win the highest award, the Golden Lion, at the 2020 Venice Film Festival.
"We had no money and we had no movie stars," Zhao explained in a recent interview when asked about creating her stunning adaptation. "We had nothing really, except some kids and we had a reservation in South Dakota. I wondered, how do we capture the audience's attention? Our best asset then is what they call 'God's best light'. We had been planning our shoots to make sure we had the sun at the perfect spot. Nine out of 10 times, we got what was needed. We got pretty good at hustling for that."
Based on the award-winning 2017 non-fiction book, 'Nomadland: Surviving America in the Twenty-First Century' by Jessica Bruder, the film follows 60 year-old stoic, hard-working Fern (played by acting legend, Francis McDormand), as she grieves her past life after the ruin of her Nebraskian hometown, Empire, after the Great Recession. With Empire gone—postal code and all—Fern's husband, David unexpectedly dies too, leaving her at her wits-end and completely alone. So Fern hits the road in search for seasonal employment at the Amazon centre whilst living in her white van, refusing to be identified as one struggling from economic hardship. It's on this 'lone ranger'-like journey she gets involved with a group of modern nomads, wanderers who form makeshift communities on the road, and the beauty of Nomadland blooms. 'Houseless', Fern implies, is not the same as 'homeless'. It's true, we can all makeshift a home in this film.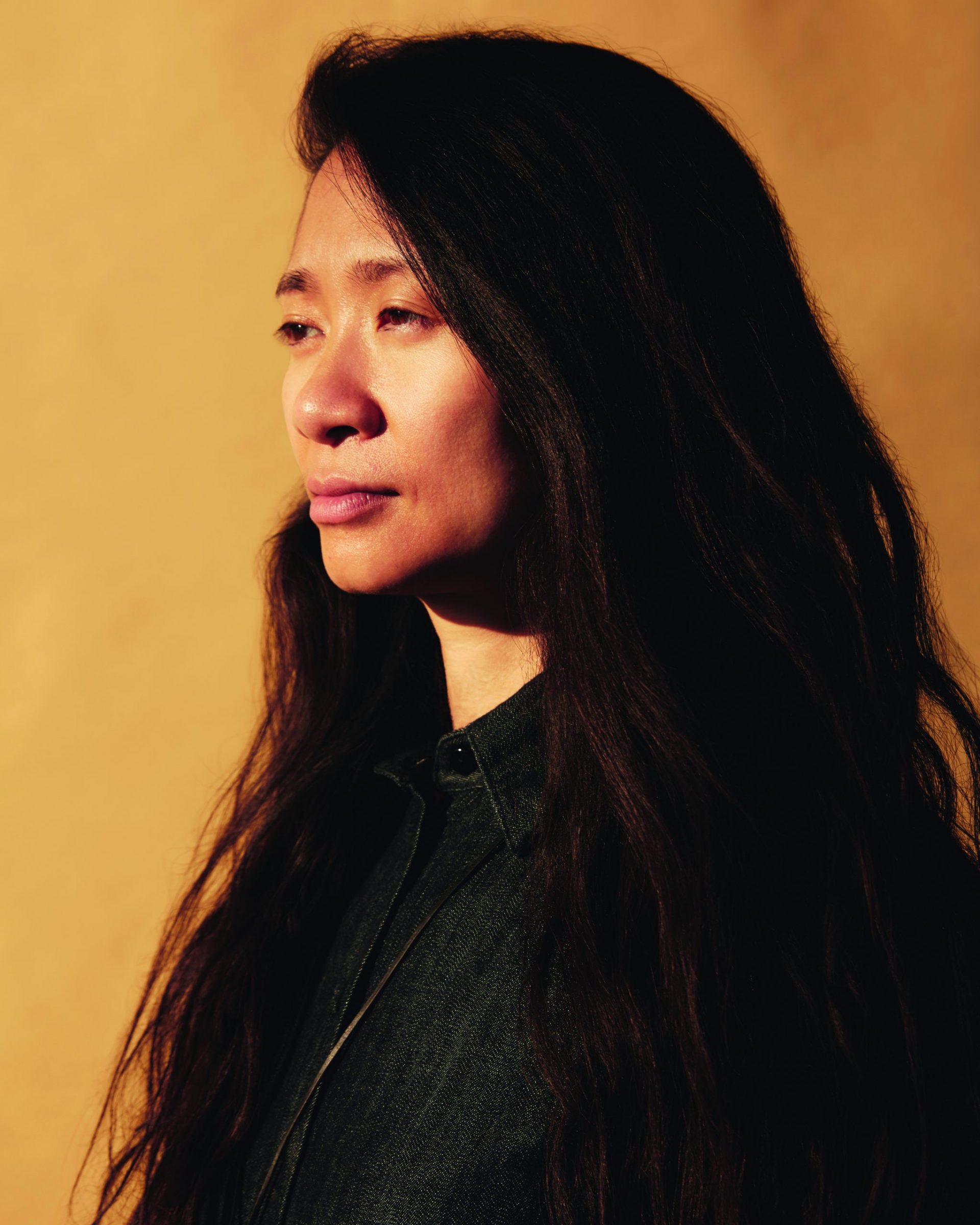 "It starts, for me, with the world," Zhao explained. "Is this a world that I want to spend the next two years in? That's a very selfish decision—is this world going to sustain my curiosity? The next thing is characters. I have to be in love with them enough for me to want to know more about them and want to look at them for two years."
Born in Beijing in 1982, Zhao was drawn to pop culture and the Old West, evident in her filming style. Upon moving to Venice in her 20's trying to find herself after graduating college in the UK, just like Fern, she was lost and started living a nomadic lifestyle herself. Maybe this was the event in the young woman's life that influenced her raw and honest storytelling as she constantly explored the ever changing horizon. In early 2000, she moved to NYC and enrolled herself at a Graduate Film program where she developed her first short film, Daughters, starring Luo Qian. It went on to win numerous awards and accolades including the Best Student Live Action Short at the 2010 Palm Springs International ShortFest and the Special Jury Prize at the 2010 Cinequest Film Festival. She completed her debut feature film, Songs My Brother Taught Me, five years later where her unique documentary style became evident. In 2017, she directed, wrote and produced her most celebrated work, The Rider, heralding her as a great of American cinema. But then along came Nomadland and blew everything out the water.
Nomadland, it feels, is a brilliant selection of all the professional and personal lessons she's learnt along the way. Not set to the typical narrative-driven structure, it plays almost lost in wanderlust, just as Fern is. Unassuming, unhurried and inconsequential, it has a starkly unique look at the outsider experience. A crowning-jewel in her creative catalogue.
The final scene is of Fern back looking out at the empty Nevada-town of Empire, where she had spent so much of her life. A full round-circle moment. A line, said earlier in the film, springs to mind. That 'There's nothing in our way'. Certainly, for Fern, there isn't. No matter what path a person would take, they always have a place to go back to, even if it's at the most unknown of locations. With Zhao's genius and pensive rhythm, she sheds enlightenment, depth and hope on the fact that that will always be there to take you back home.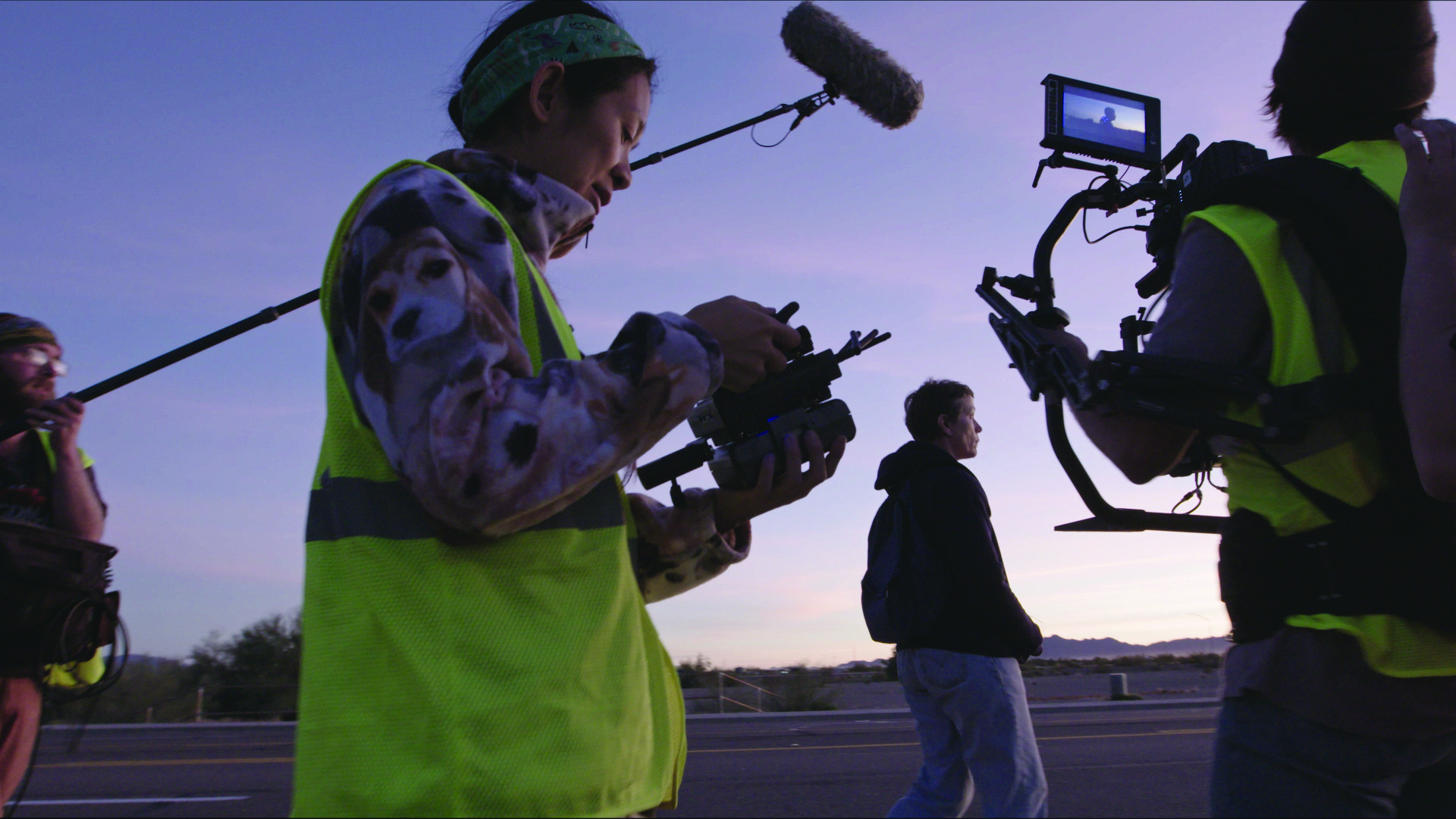 "The world is trying to divide us," she said to Indiewire on the film. "In the past several months, we've all gone through a version of what Fern has felt—this feeling of great loss to a life that you used to have. It's just this void you feel, the need to go back to normal, which leads to acceptance and how you can grow to ultimately feel OK with your place in the world. That's what a lot of people need right now."
Zhao's next creative project may be in foreign waters for her. Set for release in 2021, The Eternals, will be based on the Marvel Comic race of the same name. Set to include an ensemble cast including Hollywood-stars like Angelina Jolie, Richard Madden, Kit Harington and Salma Hayek, this is going to be Zhao at her best…if she could ever better Nomadland, that is.
Top image by Matt Petit / A.M.P.A.S.