Moving at a mere 30km/h, the silver Nissan shuffled painfully slowly through the wave of oppressive January heat. The year was 2018 and, as correctly anticipated by TVNZ weather reporter Dan Corbett the night before, the day was sweltering. If that prehistoric old car had gone any slower along Auckland's gridlocked Southern Motorway, I believe we would have quite easily caught on fire. The mercury had told us that it was itching just under 30 degrees Celsius, but we all said it had to be 10-times hotter. The only thing to distract us from boiling alive was the music crackling through the battered radio, which had been pinged between the presets for the past hour. The anthem-sounds of Rudimental's These Days and the stadium-sized production of Lorde's Green Light had stirred at our brain-juices on repeat and left us lethargic as the weather. In a last-ditch effort to save the excruciating journey, the driver plugged in her mobile phone to play her own music. "You're going to love this," she promised us all, an excited look flashed over her face.
Images by Hugo Comte
The intro to One Kiss ricocheted and coughed with the sound of an old cassette tape being ejected and a new one inserted. Then that 90's-house inspired saturation. "One kiss is all it takes," Dua Lipa sang through the thunk of Calvin Harris' electro goodness, "Fallin' in love with me / Possibilities / I look like all you need." As we continued to move slowly along the heat-drenched motorway, Dua Lipa's unique fusion of pop and punch raised the temperature from 30 degrees to fiery boiling-point, evaporating the queues of honking cars around us and leaving us sweaty, singing and screaming through the gold-leafed air, a wave of Dua Lipa, illuminated neon and sparkling in our skins.
Maybe it's that first memory for me meeting Dua Lipa's sound that has me going back for more. I'm sure I wouldn't be the first fan of hers to have such a memory. Dua Lipa's impressive tracklist is just that good. Her songs are always funky, always disco and 'dark pop', strong and addictive, with a fearless message of ultimate girl-power. The multi-award winning artist, with her 58+ million Instagram followers, countless Twitter and Facebook followers and millions-strong 'Duarmy' worldwide, has that effect. Incredibly likeable with a humble nature, stunning natural beauty and confidence, Dua is an oftentimes rare icon to see in music. She was taught from a young age to survive by herself as a woman in the industry. She learnt on her own to do things her way, no matter the costs.
Born in London in 1995 to Albanian parents, the always-glowing Dua had grown up in two different worlds—that of the bustling streets of London and the quieter, calmer streets of Kosovo. Daughter to the lead vocalist of a Kosovan rock band and a tourism worker, Dua—whose name means 'love' in Albanian—was taken by music at a very young age. According to online sources, she got her illuminating music-love from her rock-star father who played the likes of David Bowie and Radiohead around the house, all of which had big impacts on her own style. "I'd be listening to Destiny's Child," she said in an interview in 2016. "…loads of hip-hop, Tupac and Biggie, while my dad would be nurturing me with Dylan and Bowie. It was such a mix up of genres, and I never knew exactly what type of music I liked, but I learned to be open to anything, as long as it was good."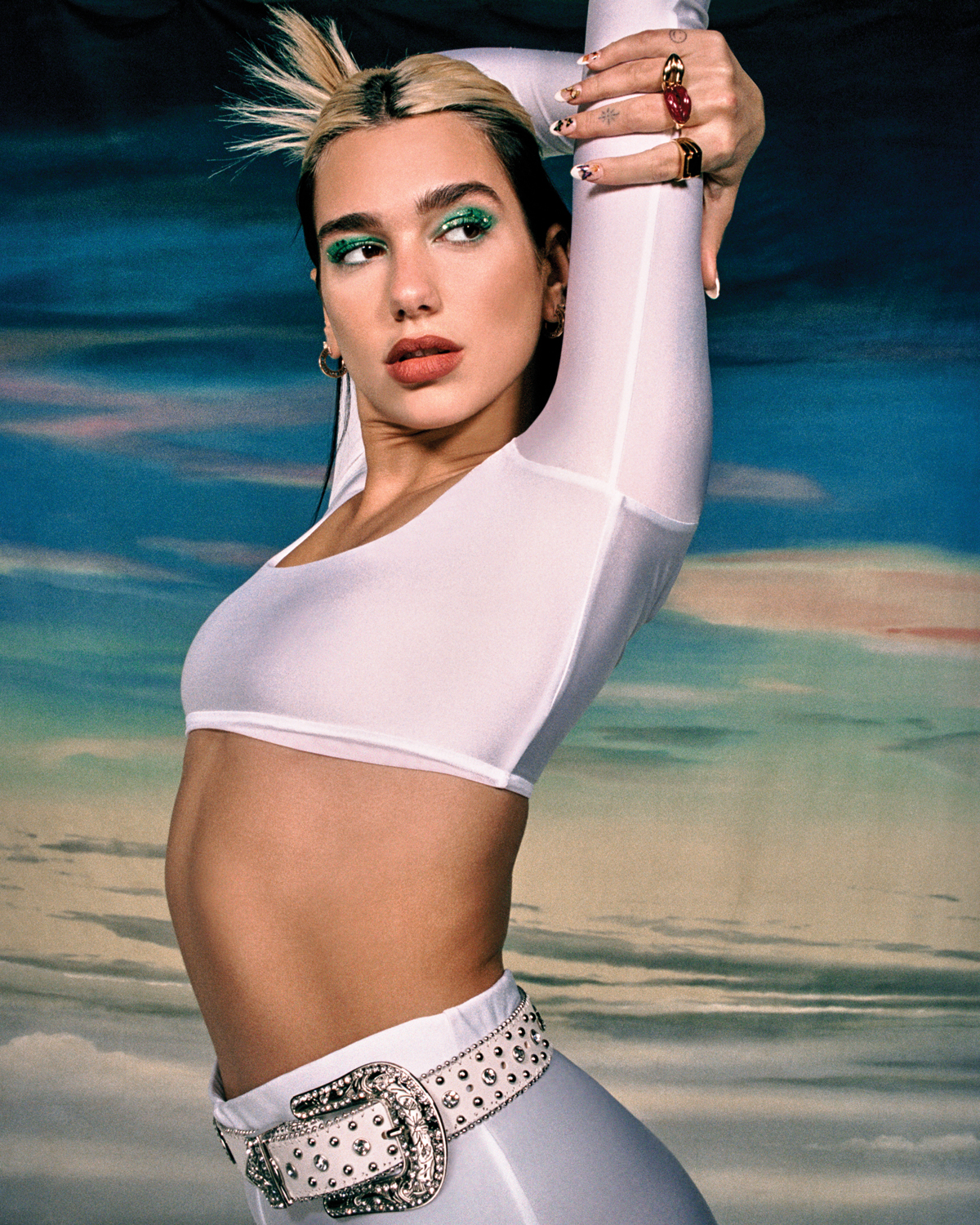 After her dad got a job in Kosovo when Dua was 11, she was forced to move 2,632km away with her family. It was the country her parents had grown up in but had fled, along with millions of Kosovans, during the civil war of Slobodan Milošević's barbaric regime in the '90s. Going back to Albania was more out of necessity for her parents, but it felt more like an adventure for young Lipa. "I got to Kosovo and I really loved it there," she said to Ed Nash of The Line of Best Fit in 2016. "It's way safer than London. There was a sense of community and safeness—everyone knows everyone in Kosovo, especially in Pristina."
She returned to The Big Smoke when she was 15 on her own to pursue her music. She took inspiration from none-other than Canadian heart-throb, Justin Beiber, who was posting covers of Lil Bow Wow and Chris Brown on YouTube. He was getting the world-wide attention she craved, so she plucked up the courage and did exactly the same. "I started posting covers online," she recalled, "and having this crazy determination about what I wanted to do and just went for it. I was like, 'Okay, no one else can create my future for me, and no one can get what I want for me, so I have to go out and get it myself.'"
To support her music career, she took odd-jobs here and there as a waitress and worked the bar at a nightclub to afford music lessons. She was living in a flat with friends with no family around her and was feeling quite desperate and alone, so she had to adapt to survive. It was learning these important life lessons that made her into the strong woman that she is today.
Through her hard-work with pursuing her passion, she landed a management deal with TaP Management, a music publishing house that already represented another highly regarded songstress, Lana Del Rey.
"My intention at the time wasn't to get a record deal," she excitedly told the Evening Standard back in 2016, "It was more to find out what my sound was."
The young Dua even tried her hand at fashion modeling for ASOS Marketplace to make ends meet (and to add another string to her bow). In this industry, she learnt what it felt like to be in front of a camera, a skill she will use later on in her music career. She later left after being asked to lose weight by management. Instead of caving-in for the opportunity, she kept to her morals and stayed true to herself, thus demonstrating what girl-power meant to her by staying confident, level-headed and sticking-to-her-guns in a male-dominated industry.
"My first proper show was in Berlin," she told a reporter of Associated Press in 2018 at a red-carpet event. "It was the first time I'd properly performed and I was absolutely terrified! So nervous, I actually locked myself in the bathroom—people were trying to get me out and this was moments before I was to go on stage! But when I got on that stage, I felt invincible. It's always the moments before that are terrifying." It was with TaP Management that she got to find that sound she was looking for. With UK-based electro-group, Ritual, she co-wrote the hit Hotter Than Hell which eventually led to her getting signed with Warner Music Group. Being a part of the mega-house of music groups got Dua more well-deserved exposure with her second hit, Be the One. That hit went straight to number one on the charts in Belgium, Poland and Slovakia. Here in New Zealand, the song became an instant success on the airwaves, placing itself firmly in the sixth and twentieth spot on our charts. These two songs featured on her debut self-titled album that was released in 2017. That brilliant album was instantly successful, entering in several charts across Europe and being streamed on Spotify millions of times!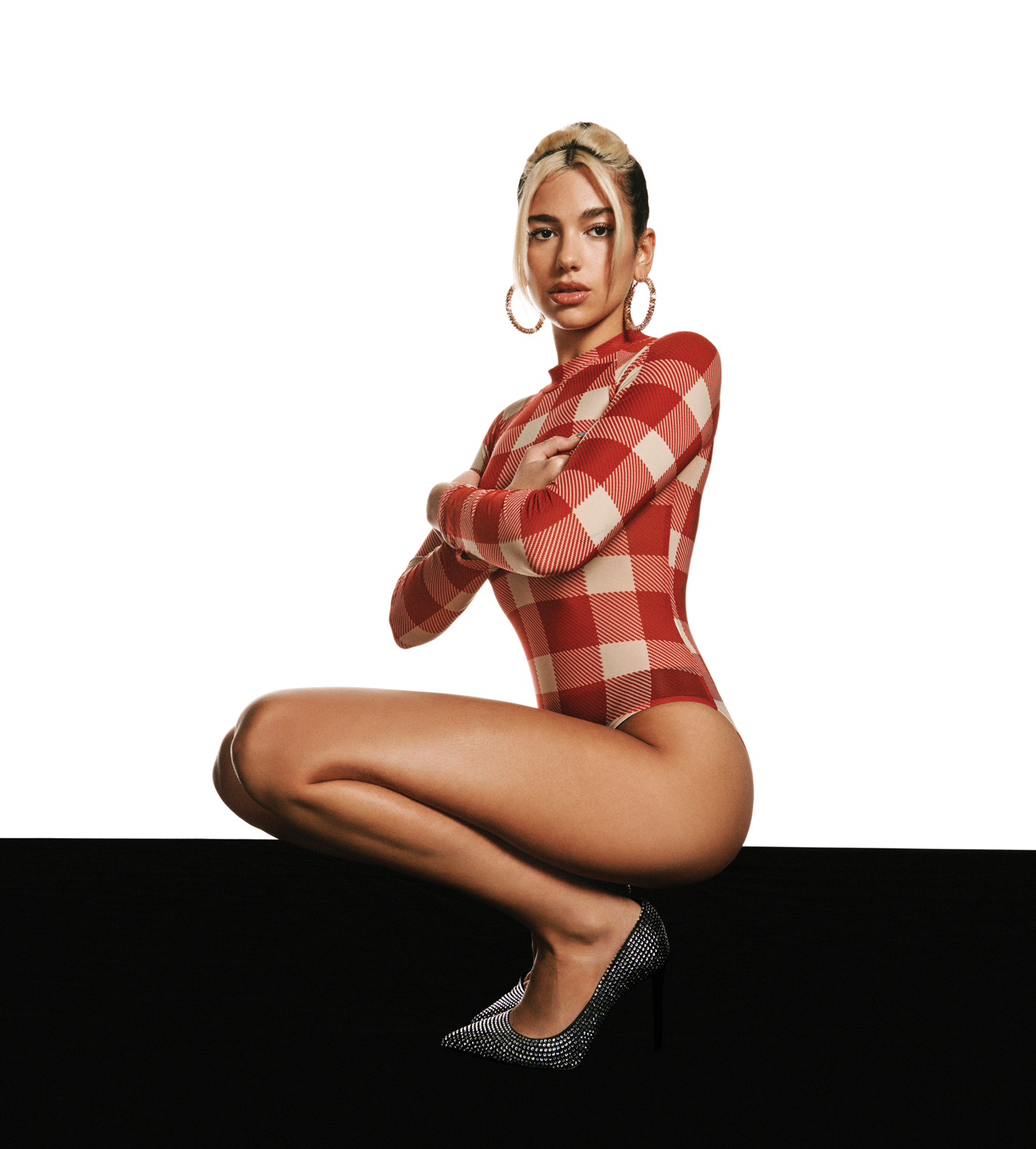 "When you see stats like that," Dua said to The Line of Best Fit, "when you see that many people viewed your song it's like…wow, this is so crazy. I don't really know how I feel about it…"
From that young 15 year-old girl in London to mature super-songstress topping every chart out there and playing through every radio station, she has certainly earned her bragging rights. To date, she has been nominated for or won over 200 awards in recognition for her talents, ranging from Grammy's to BRIT Awards to a Mercury Prize to Billboard titles! And she's still smiling at every camera, and talking politely to any interviewer. Her values and morals haven't changed over the years and she's undoubtedly likeable. Mega worldwide success and fame can change an artist, but not Dua. She's as level-headed and confident with herself now as she's ever been.
As well as being an exceptional singer and songwriter, topping charts around the world and showing that confident girl-power in the industry, she has also taken time in recent months to speak openly on her worries of the coronavirus pandemic that has plagued the world, her own Sunny Hill Foundation, the Black Lives Matter movement and feminism. Dua, during London's lockdown, performed a three-song set from her home, which raised money for numerous charities on the frontline of the virus outbreak.
"The year started off with learning about patience," Dua said to the Wired column of the Daily Star, "Not living your life so fast, and being more open and accepting of the world, and treading lightly with mother nature, the Earth and the way we live our lives. Now we're digging a lot deeper and learning that we really have to educate ourselves about the injustices that are happening around the world. 2020 will be seen as a year that we can reflect on, we have grown as people and a community together, and hopefully we can continue to grow for better change."
In 2016, the model/singer established the Sunny Hill Foundation, a charity set up in Prishtina, Kosovo dedicated to the most in-need people in the local community. It's very inspiring how Dua's humanitarian work started so early in her career. She was just finding a name for herself, yet she used her influence to give back to her family's community and where she called home for a while. With her growing platform, the vision of Sunny Hill Foundation is still to this day lighting up around the world.
During the Black Lives Matter protests in London, Dua was there at Hyde Park to show support, along with other musical icons, such as Primal Scream, Ghostpoet and Sam Smith. "Sign the petition," she said, "Get on the phone, talk to your family, friends and kids. If you are a business owner, make a public statement of support to your black clients, friends and co-workers. We can be the change. We have to start the conversation in our own circles."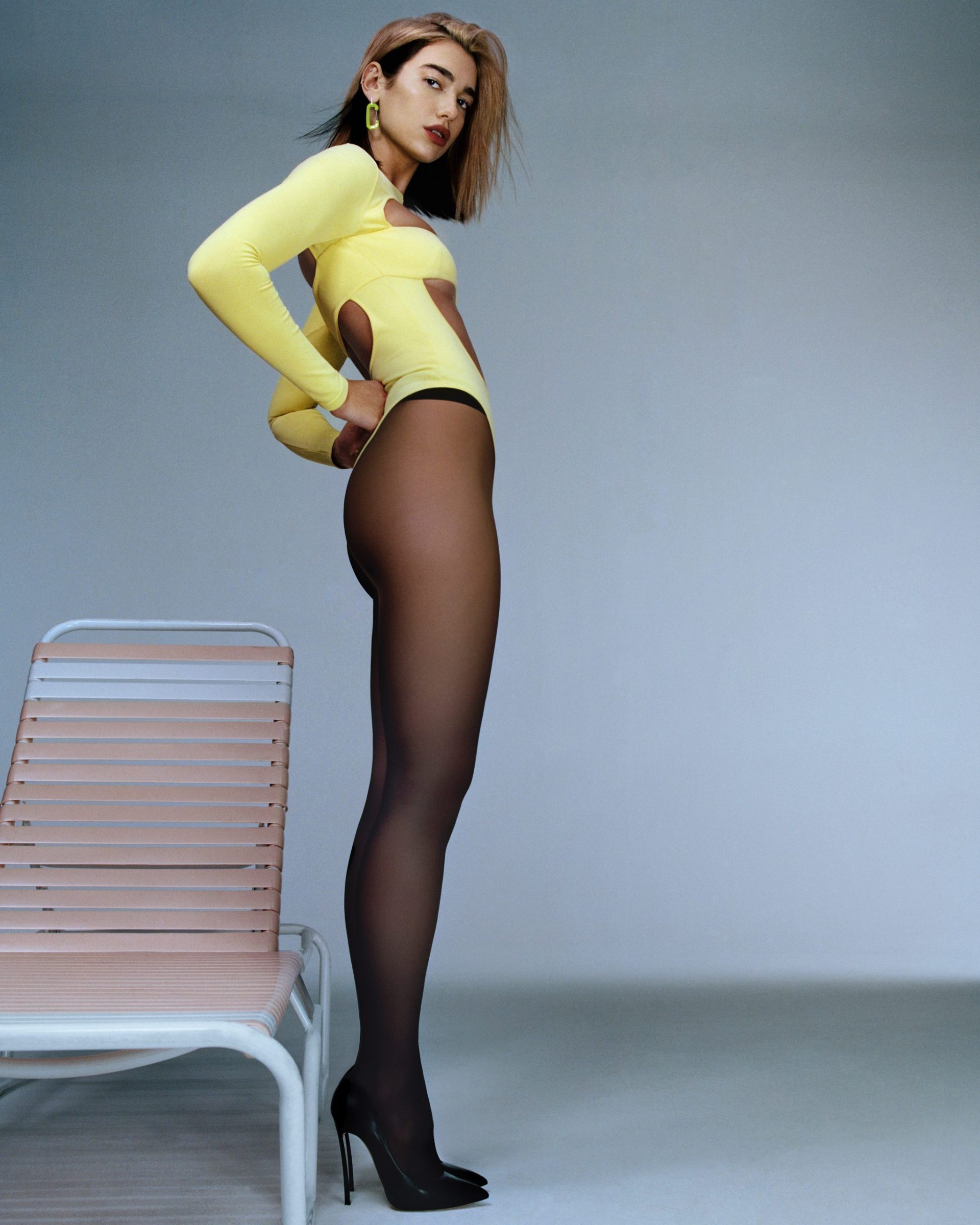 With her musical revolution taking the world by storm with her Du-army of powerful women, it is important in her music to show a vibrantly stylised interpretation of feminism.
Speaking about feminism with the Daily Star, Dua said, "It's a crazy time in the world. Women are the f***ing future. And we're going to take over the world. That's really what I think. I think if you're not a feminist, you're sexist. Both men and women. My idea of feminism is just wanting equality. It's just wanting women to be treated the same and to have equal opportunities. I guess we just need to teach the younger generation. Whatever I can do in my circle, however, I can use my platform to get things out – that's the most important thing for me."
Released in March this year, Dua's latest album, Future Nostalgia, is a hark back to the music she listened to in her childhood, with that flash of girl-power sassy-pizazz. That surge of retrograding disco from David Bowie, or the gruff of Radiohead is encompassed in her latest album. Containing five white-hot singles, including the critically and commercially successful track, Don't Start Now, chugging bass-lined, Physical and chart-peaking Break My Heart, amongst many others, this album is Dua in ultimate girl-power mode.
"I think this whole album is glitter confetti,' Lipa said. 'And I feel like sparkly dresses are gonna be my thing now for the future."
The album, quite rightly, has appeared on several end-of-year lists, like Rolling Stones, GQ, The Guardian and Billboard, all collectively naming her amongst the best musicians of 2020. It has also been nominated for or won big awards like ARIA's, Mercury Prize and her latest album has been set to sweep up at this year's Grammys.
Just after the release of Future Nostalgia, Dua and her team put together the virtual Studio 2054 concert for livestream, an ultimate celebration of disco and heart. Her intention was to bring the joy and excitement of the album release party to the world during the pandemic. Not only did it include the usual epic costume changes and elaborate set, it also featured the 80's styling and plethora of special guests one would expect from a usual Dua Lipa concert.
Performing live and streaming worldwide from a warehouse in London, the singer was joined onstage by several fellow musical icons, such as Elton John, Miley Cyrus, FKA Twigs, Kylie Minogue and Angèle, amongst many others. It wouldn't be a Dua Lipa concert, however, without her incredible looks. Revealing many different costume-changes, the glimmer-filled wardrobe almost shone brighter than she did. A piece that looked more like a disco-ball than a bodysuit, a rhinestone-studded bustier top from Versace, and a Mugler suit and leggings affixed by a sequence of crystals. During the stream, Dua worked with stylist Lorenzo Posocco, and assistant Rae Hayden for the show. She wore custom looks by THE ATTICO, Versace, and Mugler's Casey Cadwallader. According to online sources, the concert had an estimated live audience of 5 million viewers. This secured the record for the largest paid livestream audience in history. An amazing achievement for the young musician.
Since starting out in the music industry at a young age, Dua's career trajectory has been truly outstanding to watch. She has achieved so much in a handful of years, using her confidence and likeability as a way to really reach out to a younger audience and gain a Du-army from across the world. Her universal message of confidence, girl-power and authenticity has remained the same and I think that's what truly appeals. The fact that her music makes you feel like you are driving at break-neck speed down an empty motorway, no other cars in sight, through a wave of Dua Lipa, feeling alive and invincible. That's what makes her so magical.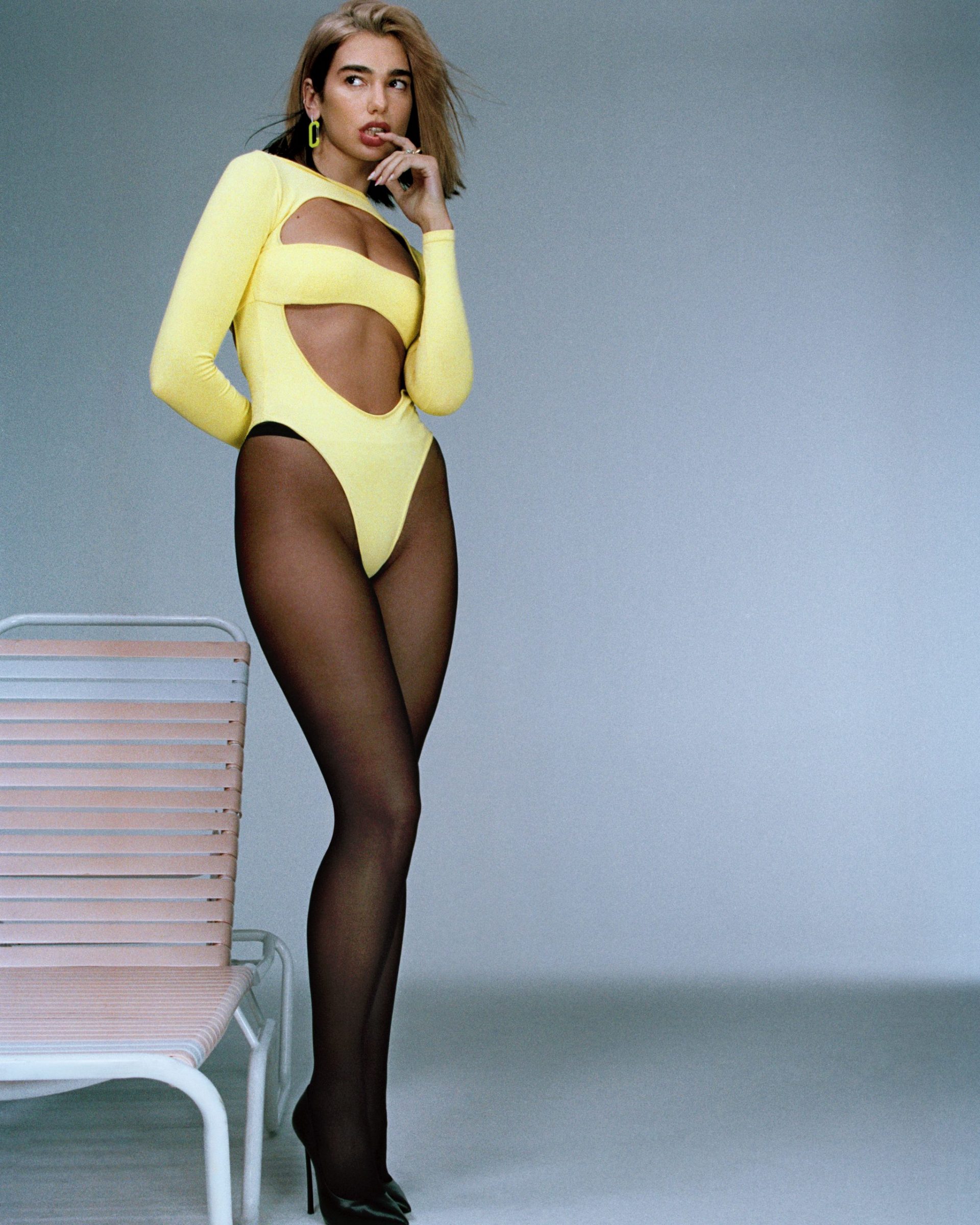 "Maybe at some point in my career," Lipa says in the opening monologue to Netflix's Song Explorer: Dua Lipa – Love Again. "I'll be able to play a character and come up with scenarios that allude somewhat to my life that maybe aren't completely true, but I have to write from things that I know. It's the only way I can truly express myself and get a song that's very honest and real. So, as long as I have stories, then I'll be telling them."
"We were built to last / We were built like that / Baby, take my hand / Dive in this romance / We could burn and crash / or we could take a chance…"