When picking out a new car, easily the most trivial but at the same time crucial aspect of the decision is the colour. The shade of the outer coat has little practical function, yet we absolutely factor it in, because if we pick one we don't like, we have to set our eyes upon it every time we enter the garage and think "gosh, what was I thinking when I went for the banana yellow?" BMW have recognised this anxiety that car buyers are forced to put themselves through and developed a genuinely fascinating modern solution; the BMW iX Flow featuring E Ink.
Debuted earlier this month at CES 2022, the new model is BMW experimenting with the vast aesthetic possibilities of digitalisation, creating an automotive experience more customisable than any before. The iX Flow is installed with the chameleon-like ability to change exterior shade to the satisfaction of the driver. That's right, on any given day, you can turn your iX from black-to-white, white-to-black or any shade in between, at just the touch of a button.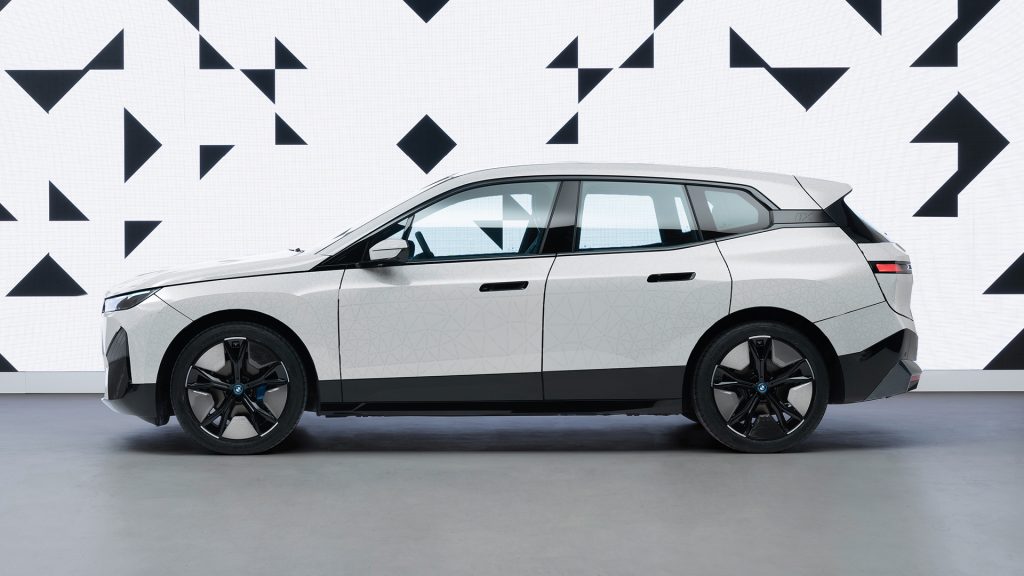 Without wading too far into the technical weeds, the E Ink technology is made possible through BMW's in-house optimisation of electrophoretic technology, with the hair-thin coating fitted with millions of microcapsules which are capable of brightening or dimming in seconds depending on what shade the driver wants the iX Flow to wear. Head of Project Stella Clarke professes that the BMW iX Flow featuring E Ink is just the latest step in BMW's promise to offer its customers a fully personalised driving experience; "This gives the driver the freedom to express different facets of their personality or even their enjoyment of change outwordly, and redefine this each time they sit into their car."
While it's not yet available on the market, the iX Flow featuring E Ink will no doubt draw plenty of interest for those who love to be first on the new automotive trends. Just try to make sure you don't leave it in dark mode in the baking hot Auckland summer.