Nestled within the commune of Roquebrune-Cap-Martin, between Monaco and Menton, in the South-East Côte d'Azur region of France, a stunning villa sits on the cliff-side, almost teetered too close to the edge, as though one small breeze will push it over. If anything, it looks as though from a dream—its sharp, modern exterior appears hazy almost. Or maybe that's the speckle of salt travelling off the air from the gorgeous, sprawling bay it sits above, with stunning ocean views. The super-massive house, built between 1926 and '29, was created by Irish revolutionary architect and designer, Eileen Gray, and was bought recently by the Parisian powerhouse fashion-brand, Louis Vuitton. It's obvious as to why the brand chose it—it's a stunning location, and perfect for the introductory campaign for their latest House Ambassador.
Words by Jamie Trower. Top image courtesy of Bulgari.
Fashion photography aficionados, Mert Alaş and Marcus Piggott (better known as simply Mert and Marcus), are both bent over—beggars to their art—working like dogs to get the perfect shot of their latest muse. That very muse posed, flashed her signature grin, dived into the camera lens, twirled and danced like no one was watching. She'd been dressed—very well, might I add—by her dear "forever" friend and celebrity-stylist, Law Roach, who had come out of semi-retirement especially for the Louis Vuitton shoot. The muse wore a chic, black, one-shoulder mini dress, knee-high boots and held a classic blue Capucines Collection handbag, adorning the brand's bold logo. If you watch the campaign video online, Zendaya Coleman—known to us all simply by her first name—dances to Urge Overkill's 1994 hit song, Girl, You'll Be A Woman Soon. A woman indeed. A strong one, too. When you watch her dance, her style and carefree eloquence truly encapsulates what the brand represents to us all. She's feminine and elegant. She's unforgiving and strong in her boldness, her abilities and her ambitions. She's savoir-faire, magnifique, je ne se quois. She's taking the world by storm with her inner and outer beauty, and isn't slowing down any time soon.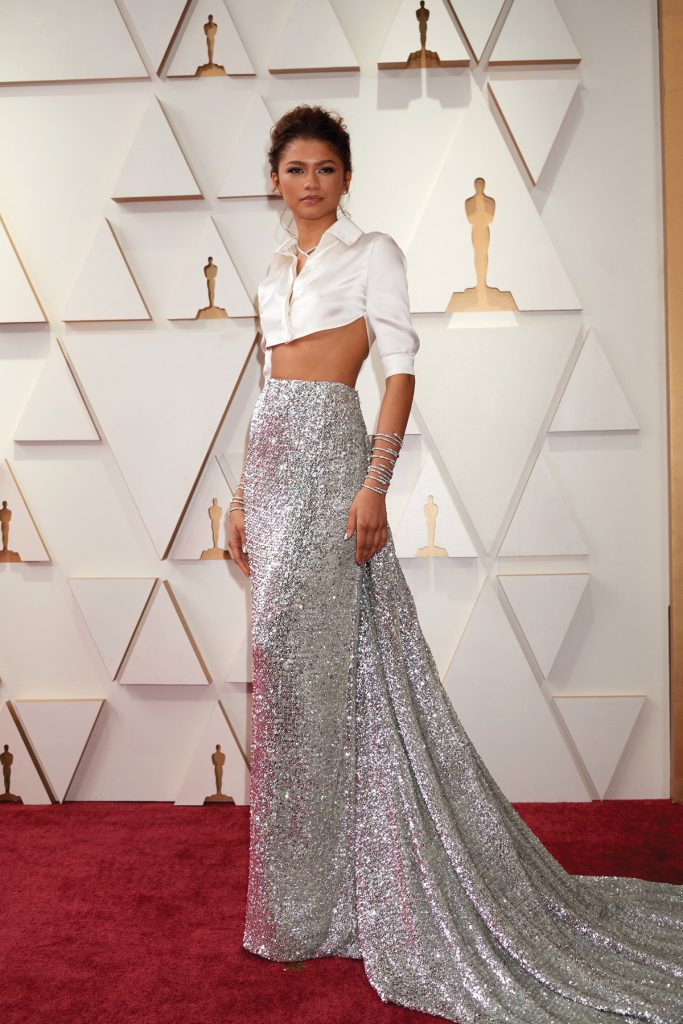 Whether it's starring in supermassive screen roles, spearheading several notable charities with her humanitarian work, or maintaining her likable personality with anyone around her, Zendaya's got it covered. She's got this.
The love for Zendaya comes at her in waves. Whether it be from her Disney devotees, her Euphoria evangelists, or that Marvel mob, it's certainly obvious as to why one of the biggest acting names in the world right now has been chosen as House Ambassador by one of the biggest luxury brands. She's unique, herself, successful and motivated. Zendaya's allure is her willingness to dive head-first and head-strong into any project life deals out to her.
Born in 1996, the star grew up in a theatrical family with her mother working passionately as the House Manager for the 'Cal Shakes' Shakespeare Theatre in Orinda, California. The dazzling stage, with its costumes, creativity, pomp and glamour, was where Zendaya spent most of her childhood years expressing herself, learning about the true fundamental art of acting and taking part in several amateur plays. As well as treading the boards, Zendaya was also a very keen dancer, reppin' that West Coast beat, with a hip-hop troupe called Future Shock for three years. She also danced hula for the Academy of Hawaiian Arts, before her family moved to LA and she strived at starting off her fantastic career.
"I was taught as a young child by my parents and family to love myself," Zendaya told New You magazine in 2016, as she rallied behind a #Cybersmile campaign to crack-down on online bullying. That attribute, obviously, is one that she has kept up until now. She's still unapologetically herself.
After making a brief stint as a singer in children's music group Kidz Bop in 2009 (in which she gained attention after covering Katy Perry's hit tune Hot n' Cold on TV) and modelling on-the-side, she shifted her sights more to acting. In her early teens, Zendaya auditioned to become part of the Disney franchise, landing the role of shy Rocky Blue in sitcom Shake It Up! alongside fellow child star Bella Thorne. For her audition, Zendaya performed her own rendition of Michael Jackson's Leave Me Alone. They certainly didn't leave her alone after that audition, and offered her the part almost instantly.
"I think, for me, I had a very clear vision of what I wanted to do," Zendaya candidly told Vogue Australia in March in 2020. "I had a particularly good sense of self and I think I also took a lot of lessons just from being in the industry for so long."
As well as being a rising-star on Shake It Up!, and several other Disney roles, including but-not-limited-to Good Luck Charlie, A.N.T. Farm, and K.C. Undercover (in which she was also a co-producer), she lent her talents to other projects too. In 2013, Zendaya released her first self-titled debut album and even went certified platinum. She released a debut book too, Between U and Me: How to Rock Your Tween Years with Style and Confidence in the same year and even released her own shoe collection, Daya by Zendaya.
"When you're put in a position to really affect young people who are going to run the world one day," Zendaya told Time magazine in 2015, "If you're able to be in their life at a young age and make a positive impact, I think that's a beautiful thing."
Yes, indeed Zendaya; a beautiful, beautiful thing.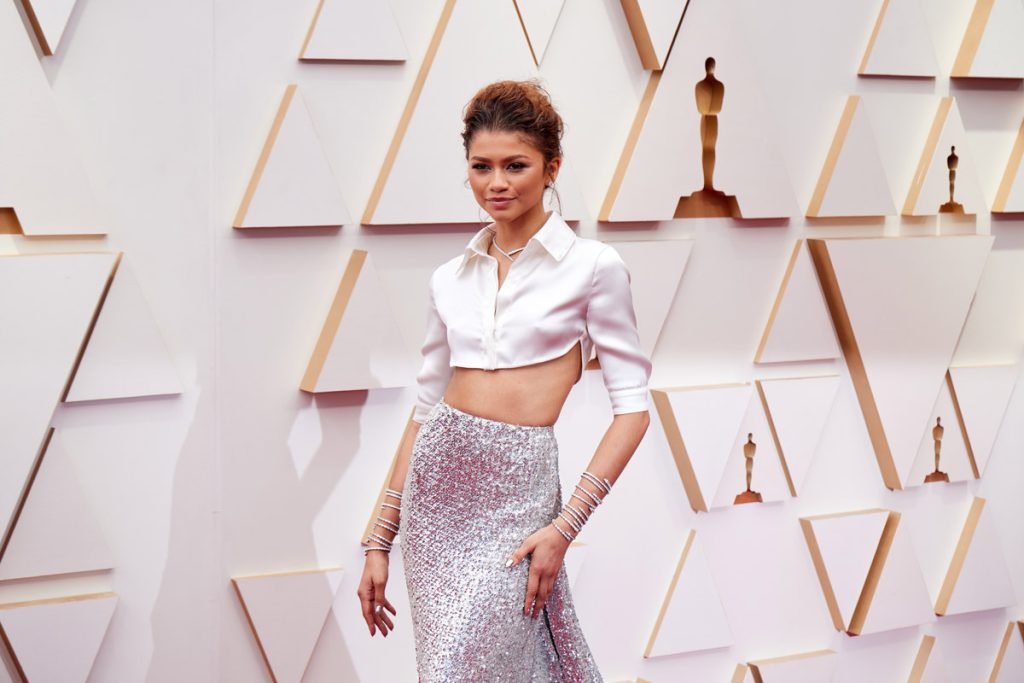 Talking about beautiful things in relation to Zendaya, it would be remiss not to acknowledge the beautiful person she truly is, inside and out. Upon agreeing to film the last season of K.C. Undercover in 2018, she gave the producers some strong demands—an ultimatum, if you will. Those demands were in regard to the lack of diversity she saw in the industry.
"There weren't any leads or families of colour, and I felt like that was something that needed to happen. And I thought that the idea of a girl doing a 'guy role' was really important. Young women can look at the screen and see that they can be anything, that they can do it all. A little boy can look up to a girl and say, 'I want to be like this girl'."
Her humanitarian work started way before 2018 though. Moreso when she was still that Disney Darling, back in 2012 where she became the ambassador for Convoy of Hope, and encouraged her army of Disney fans to support the response efforts in the devastation of Hurricane Sandy. A year later she lent her singing talents by covering John Legend's tear-jerker, All of Me, which amassed millions of views on Youtube, the proceeds going to the Convoy of Hope organisation. That year, actually, she turned 18-years-old, and spent her birthday celebration not celebrating wildly with her friends, but blazing a trail on a feedONE campaign to help feed 150 starving children in Tanzania and the Philippines. She was even awarded the Young Luminary Award in 2015 at Variety's unite4:humanity event.
Over the years, her humanitarian work (as well as being an actress, singer, dancer, author, owner of a shoe brand and now a Global Ambassador for Louis Vuitton and Bulgari) has never waivered, or stopped. Zendaya always seems to be helping out, somehow.
After visiting her old elementary school, the Global Family Elementary, in 2019, where she snuck in secretly to surprise the students, she said that when she grows up she "wants to be a person who is kind, someone who also inspires and gives back." Though this event only happened four years ago, I'm sure that back in 2012 she wouldn't have imagined that she had achieved such beautiful humanitarian work. What we've seen over the years is Zendaya giving her all to these issues, not because she needs to be, but because she wants to be; supporting the American Heart Association, PETA, City Year and UNICEF, as well as being outspoken in the name of the Black Lives Matter movement.
"Black Lives Matter does not mean that any other lives do not matter," Zendaya said to a reporter at the Fashion Fair. "It just means that right now, in our world, the light that needs to be shined is on black lives. That's what we need to do. We need to raise our voices and make it known."
Aside from being selfless with her humanitarian work, it was in 2017 when Zendaya's fame really started rising, as she dipped her toes into her first feature-film, Marvel Universe's Spider-Man: Homecoming, where she played alongside Tom Holland as Michelle 'MJ' Jones, the classmate of Peter Parker.
Though her scenes are short, Zendaya's presence in the film is necessary and glowing with her natural charisma and intoxicating edge. MJ—genius, mathematician and frequent jokester—isn't that 'damsel in distress' audiences saw with Kirsten Dunst's take on the character in the 2000's Spider-Man, or even Emma Stone's Gwen Stacy in the two Amazing Spider-Man films. Zendaya gave a fresh perspective on this troupe, making her a 'scene stealer' (according to Hollywood Reporter).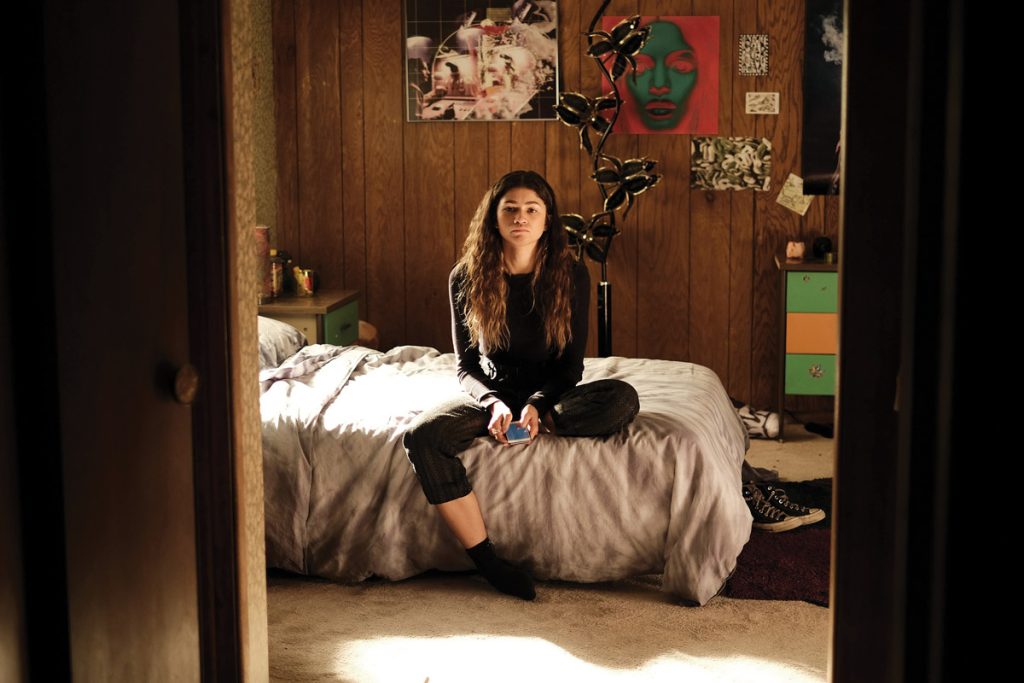 "This version of MJ is very special—at least, to me…" she said in an interview with IMDB, sitting alongside co-star (and life-partner) Tom Holland. "I've loved just taking my time with the character. I think that's something Jon [Watts] has done really well."
The success of both her and Holland (as Spider-Man) lead the filmmakers to create a sequel, Spider-Man: No Way Home, which came out in 2021 to great excitement.
It was around the release of Spider-Man: Homecoming that Zendaya scored the part as young trapeze artist, Anne Wheeler, in Michael Gracey's musical drama The Greatest Showman, alongside Hugh Jackman and Zac Effron.
"At the time, [the composers Benj Pasek and Justin Paul] were up and coming," Zendaya told The Seattle Times back in 2017. "They hadn't done La La Land yet. They played me a couple of the songs, including the one [Rewrite the Stars] that I would sing with Zac. And I asked: 'Hey, is it cool if I record my own voice on the record? I want to show you guys what I can do'. So, I played it for the director, and Michael loved it!"
Upon the release of The Greatest Showman, the US filmmaker, Sam Levinson, was starting to search for the main protagonist for his new series, Euphoria. He found Rue in Zendaya straight away.
''I had a meeting with [Zendaya] and we were just talking about life and various things. At that moment, I thought, 'Oh, this is someone who has no ceiling. She, as an artist, can do anything'."
Loosely based on the Israeli mini-series of the same name by Ron Leshem, the series is a revelation for a generation. An absolute explosion of colour, sound, and emotion. Euphoria (if you haven't seen it already) follows a group of teenagers riding the roller coaster of high-school—themes of sex, partying, friendship, drug addiction and trauma going hand-in-hand with the characters. Zendaya plays the main protagonist, Rue, who struggles to find her mark in the world after returning home from rehab, battling with an ongoing addiction to drugs.
If you can cast your minds back far enough, back to 2020 when the world was ravaged by Covid and everything was on Zoom, you may remember the 2020 Emmy awards. Jimmy Kimmel was hosting, making not-so-funny jokes at the situation, digging his own grave on a hill everyone was on. The award presenters were dressed in HAZMAT suits. It was chaotic and fun, silly and wholesome. One of the highlights by far was when Zendaya took home (even though she was literally sitting in her house—in her living room—on a Zoom call, but I write figuratively now…) the Outstanding Lead Actress in a Drama award. Her face was a picture. A picture of poise and excellence, of excitement. She deserved this win, making her the youngest woman ever to take the mighty gong.
Zendaya then went on to win (and make history), in 2022, with another Emmy for the second series of Euphoria. She is the only person of colour to nab the award twice, for the same role.
For both seasons, Zendaya lent her singing voice to several songs on the soundtrack. She worked alongside the show's maestro, Timothy McKenzie (better known as British musician, Labrinth) and have made some serious solid sounds for the two series.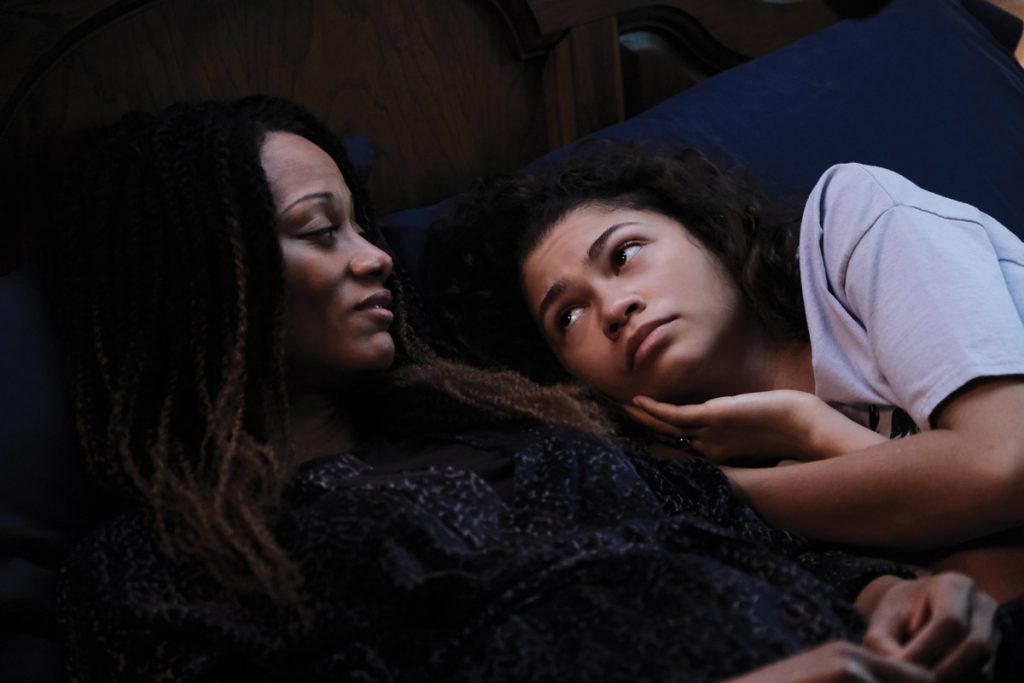 With her jam-packed diary with her humanitarian work, winning Emmys or wowing the world with her kindness, the 2021 sci-fi epic, Dune, saw Zendaya in a completely new light. The first of a two-part adaptation of the 1965 novel of the same name by Frank Herbert, made its mark on cinema screens globally, with an incredible cast-to-boot.
Set in the future, the Duke Leto Atreides (played by Oscar Isaac) moves to the dangerous and deserted planet of Arrakis, also known as Dune, with his superhuman mistress, Lady Jessica (Rebecca Ferguson) and son, Paul (Timothée Chalamet). The planet is the only source of the most valuable substance in the universe, known as 'the spice'. It's also home to the Fremen, people endemic to this faraway world. Zendaya, in the film, plays Chani, a mysterious Freman native. The film, with its ensemble cast of Hollywood legends, such as Josh Brolin, Stellan Skarsgård, Dave Bautista, Jason Momoa and Javier Bardem, broke box-office records. Its hugely anticipated sequel, Dune: Part II, is set to be released in November, 2023.
Following Paul Atreidis after the results of the first film, he is to reunite with the Fremen people on the desert planet of Arrakis to win the war against the House Harkonnen, controlled by the evilly caricatured, Baron Harkonnen (Stellan Skarsgård). Zendaya reunites with her role as the beautiful Chani. Whilst filming for the first Dune film, her part only took four days worth of filming, but it appears her role is expanded upon in the sequel. A fun fact: audiences were so taken by her portrayal as the character, that a separate character, based on Zendaya, was created for the video-game, Fortnight Battle Royale which came out in 2021.
Zendaya is also co-directing and starring as Tashi Donaldson in the upcoming sports-comedy Challengers in September, which will see her alongside Mike Faist and The Crown's Josh O'Connell.
Appearing on our TV screens as a fresh-faced Rocky Blue in 2010, Zendaya stole our hearts away with her impressive talent. She tackles every project she faces, head-on with a delicate grace and humanity. After years and years fighting against adversity in the industry and helping people in need, she's earned every merit she's received.
So as Zendaya stood in that villa in Côte d'Azur as House Ambassador for Louis Vuitton, the sun beaming down on her as she posed for the camera, one can only look at her proudly, knowing she deserves every success she's getting. Because she's worked damn hard to get it.