Designing a kitchen can be thought of in two steps, the practical side of where everything goes and how it functions, and the pretty side where you can make it your own with colours, hardware and all the little touches. With the pretty side having so many options, we decided to break down a few popular kitchen aesthetics to help you decide which one matches your style.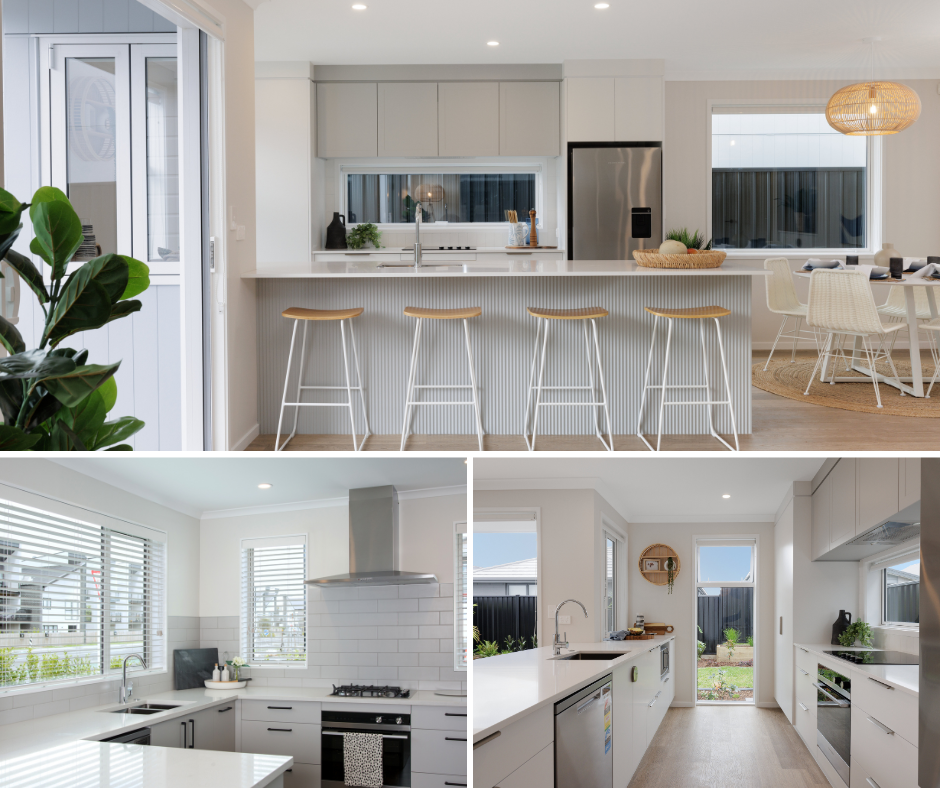 White, bright and airy, this kitchen design is perfect for those who want a pristine, clean feel to their space. With many options to add your personal flair to this style, it's easy to see why it's a favourite for many. Popular design choices include subway tile and marble throughout.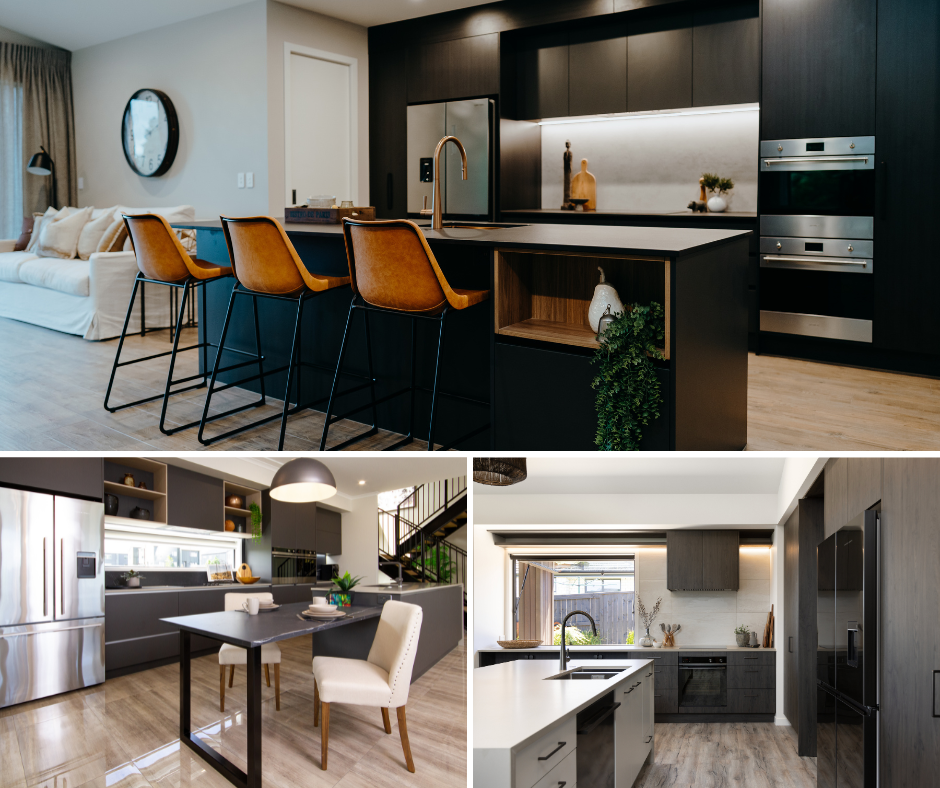 A complete contrast, this dark style is for the bold! These moody kitchens ensure they are the standout feature of the home with their luxe feel. Statement lighting is a must with this style.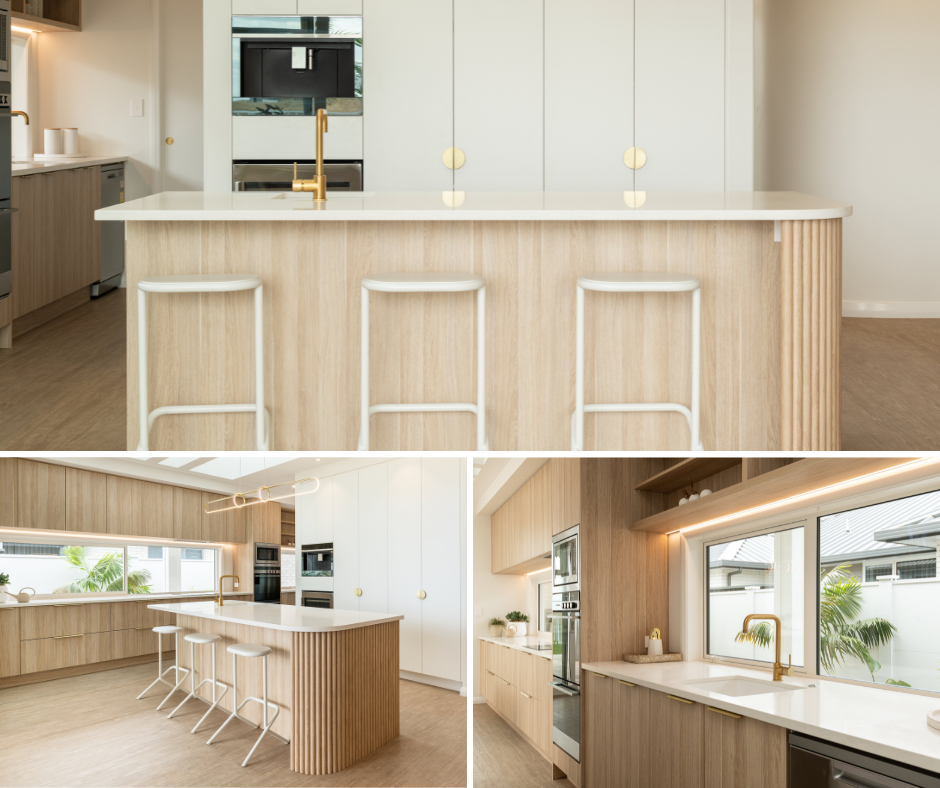 Warm wood tones are a great middle ground of the light and dark kitchens seen above. These tranquil feeling kitchens feel earthy, natural and inviting. Still bright and airy, these are a growing favourite for many, especially those with a more boho style.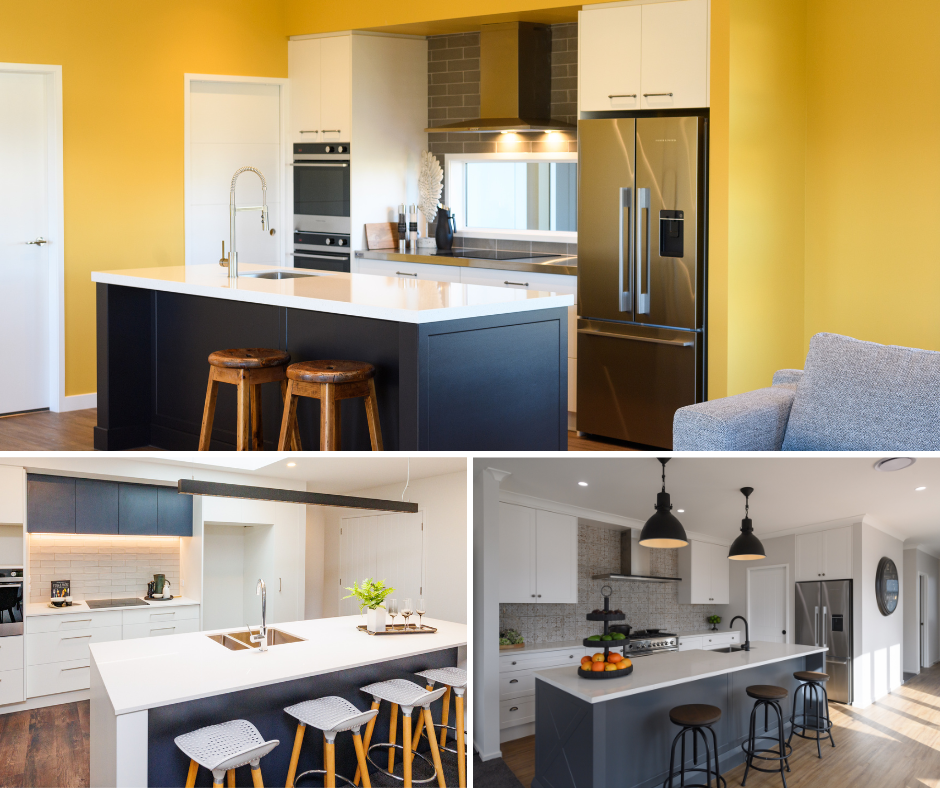 Not for the faint of heart, a coloured kitchen is sure to standout from the rest. A growing trend, these bright kitchens provide a point of difference and a bit of fun to the home. Some popular colours include blues and deep greens. 
So which of these aesthetics matches your style? Are you more on the bold side wanting something bright and colourful or dark and moody? Or do you like keeping it bright and airy with an all white or wood toned kitchen? Whatever your aesthetic, the GJ's team can help design a kitchen for you. Simply bring them your wish list and start your new home journey today. 
Find your local franchise here.