Wine and Dine in Style
Foley Wines presents The Runholder, a stunning culinary destination nestled on Te Kairanga vineyard with captivating views of Martinborough Terrace.
The new hub, shared by Te Kairanga, Martinborough Vineyard, and Lighthouse Gin distillery, sets the scene for elevated hospitality. With three distinct indoor dining spaces accommodating over 100 patrons, alongside a sun-soaked outdoor terrace, it offers casual to intimate experiences.
Embracing the essence of the growing Wairarapa wine region, The Runholder is poised to become an iconic haven. Launching in stages, August introduces lunch and afternoon delights, with summer expanding to captivating dinner experiences.
Led by chef Tim Smith, renowned for his luxury lodge expertise, the menus epitomize Wairarapa's abundance.
A Spring Rhapsody at The Runholder
In conjunction with the New Zealand Symphony Orchestra (NZSO), The Runholder is holding a special event to mark the start of spring, aptly titled A Spring Rhapsody. The three-course meal has been curated by The Runholder's Head Chef Tim Smith.
"A Spring Rhapsody" will be held on Saturday, September 30th from 5.30pm – 9.30pm.
Tickets are $100 person and available to purchase via the Foley Wine Club. For more information visit therunholder.co.nz
Photography by Sam Cameron 
New Look for Jervois Steak House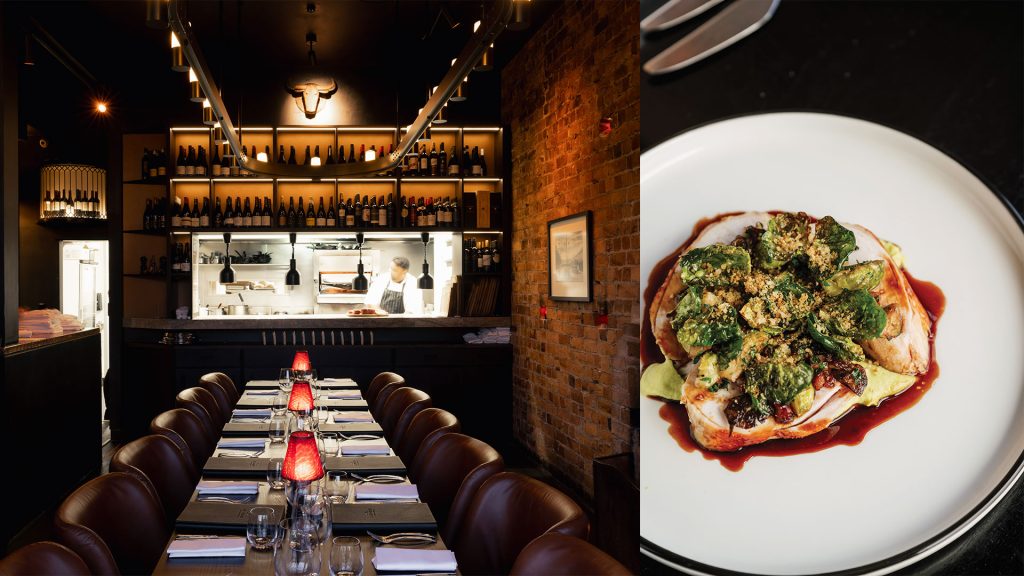 Diners at the iconic Jervois Steak House will notice a subtle-but-chic new fit-out as the venue unveils its refresh. As devoted patrons return, they'll be greeted by not only a reimagined atmosphere but also a fresh culinary journey.
The new entrées feature a chicken liver parfait; burrata with roasted cashew romesco, and a grilled crayfish with lemon butter. Additions to the main selection include a pan-fried market fish, and a handmade gnocchi. Customers now also have the option to top their steak with a grilled half-crayfish – JSH's luxe take on a traditional "surf 'n' turf."
To finish, the new desserts include brûléed coconut rice pudding and a Manjari chocolate torte with caramelised white chocolate ganache.
Vamos to Tempero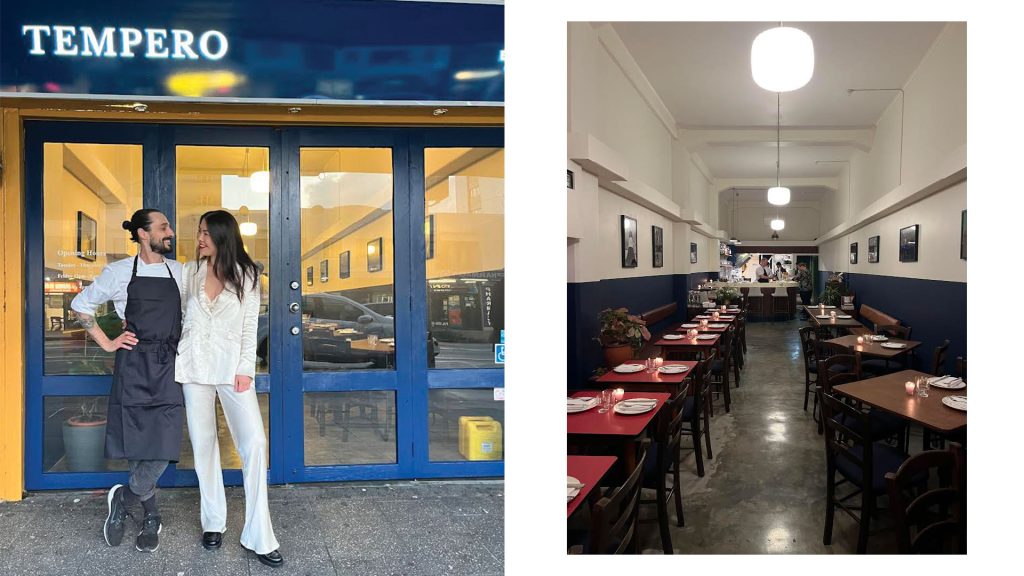 Tempero is the latest exciting arrival to Auckland's K' Road. A chic little restaurant offering Pan-Latin cuisine with a homely touch.
Brazil-born chef-owner Fabio Bernardini has some impressive credentials, including a year as executive sous-chef at Mexico City's Pujol (currently number nine on the World's Best 50 list) and head chef at Michael Meredith's Mr Morris in Auckland.
With a thoughtfully curated menu of light bites and sharing mains, flavoursome yet uncomplicated, Tempero provides an experience reminiscent of Central and South American home kitchens. Dishes you can't get away with not ordering include the moreish Confit Chicken Leg with Mole Negro and Tamal of Potatoes, drenched in green salsa and topped with bean salad – Muy Delicioso.
Ready to add a dash of dolce to your daily routine?

Two icons of Made in Italy meet to celebrate the beauty of the Italian coffee ritual. This limited-edition line is a dazzling reimagination of the beloved Bialetti Moka Express.
With its permanent residence in prestigious art sanctuaries like MoMA and Milan's Triennale Design Museum, the Bialetti Moka Pot stands as a muse to creative minds.
True to the heart of Dolce & Gabbana's aesthetic, this collection is a tribute to the heritage of both brands. The intricate tapestry of Carretto Siciliano, inspired by Sicilian artistry, elegantly adorns the espresso stovetop maker
As if that weren't enough, the Dolce & Gabbana Perfetto Coffee takes your senses on a journey, uniting floral and fruity notes with the intoxicating allure of hazelnut and cocoa. All packaged in a collector's coffee tin that mirrors the exquisite design.
Step into the realm of haute couture coffee.
Available at Sabato and online at Bialetti.co.nz