HOW TOGETHER THEY MAKE HER, AND US, STRONGER
If there is one thing that can be definitively said about the last century of feminist movements, it is that they have led us to some incredible role models in every field and every profession. From acting right through to zoo-keeping, there are amazing examples of women who have made it to the top without compromise.
Somewhere in the middle of that range of professions is the world of music. And it is here that right now, one name stands out. One female artist who has followed in the footsteps of such giants as Aretha Franklin, Annie Lennox and Joan Baez.
One female artist who has without fail, stood up for her beliefs, never compromised her integrity, and has shown herself to be one of the hardest working players in the business.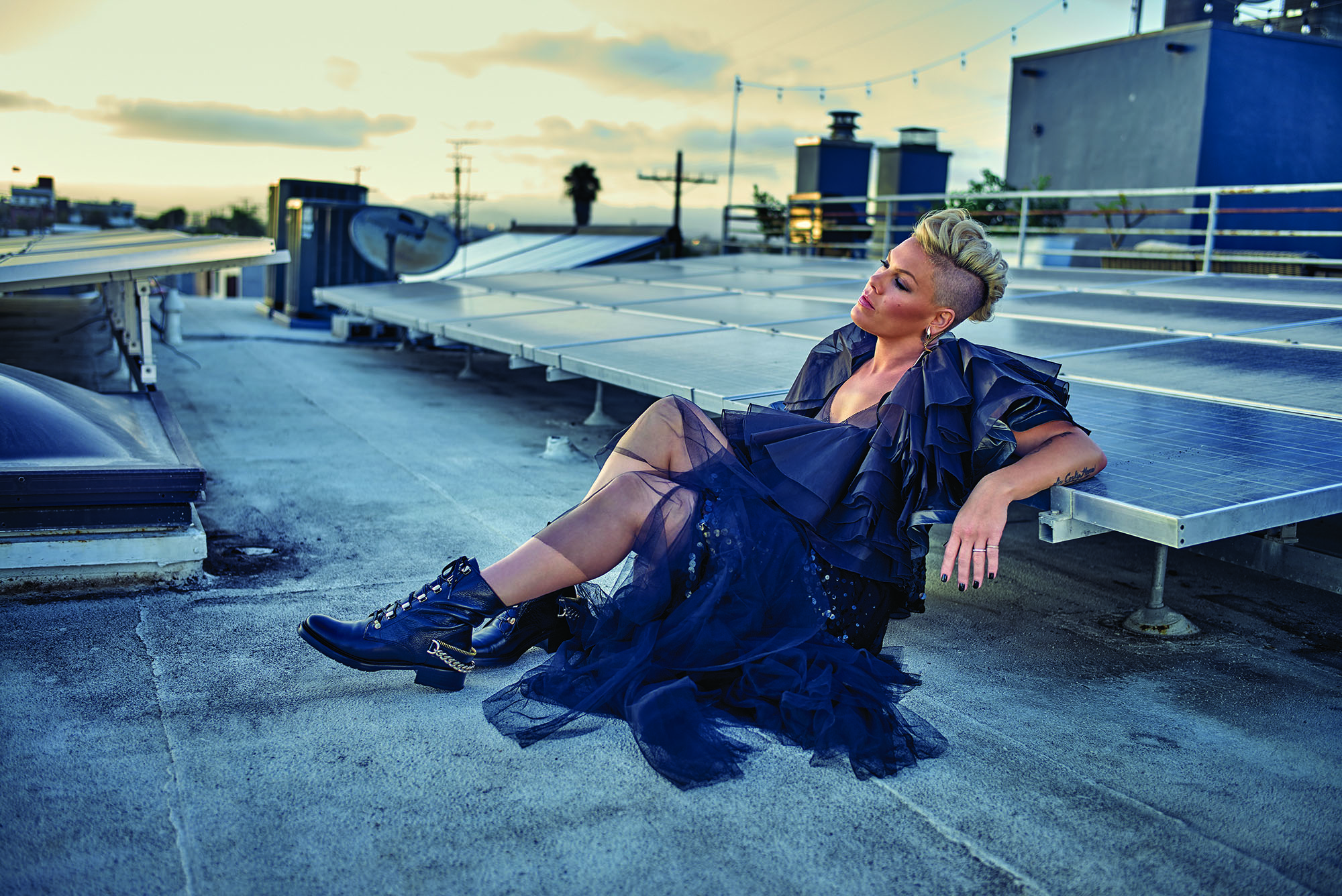 That hard-arse is, of course, P!nk. Currently showing the world how it's done with her Beautiful Trauma tour, she is proving once more that even with two children in tow, it is possible to be the best.
And touring really is where she's at her best. Within the pop culture of modern music, P!nk has stayed just slightly in the background. She is no Taylor Swift, or Katy Perry whose every fashion choice is scrutinised, and who constantly adorn the covers of the weekly magazines. Somehow, P!nk has managed that balancing trick of flying just below the radar.
As she said to M2Woman, "I think becoming a touring artist allowed me to really hone in on what I'm best at, and it gave me freedom to not have to be the 'it girl'.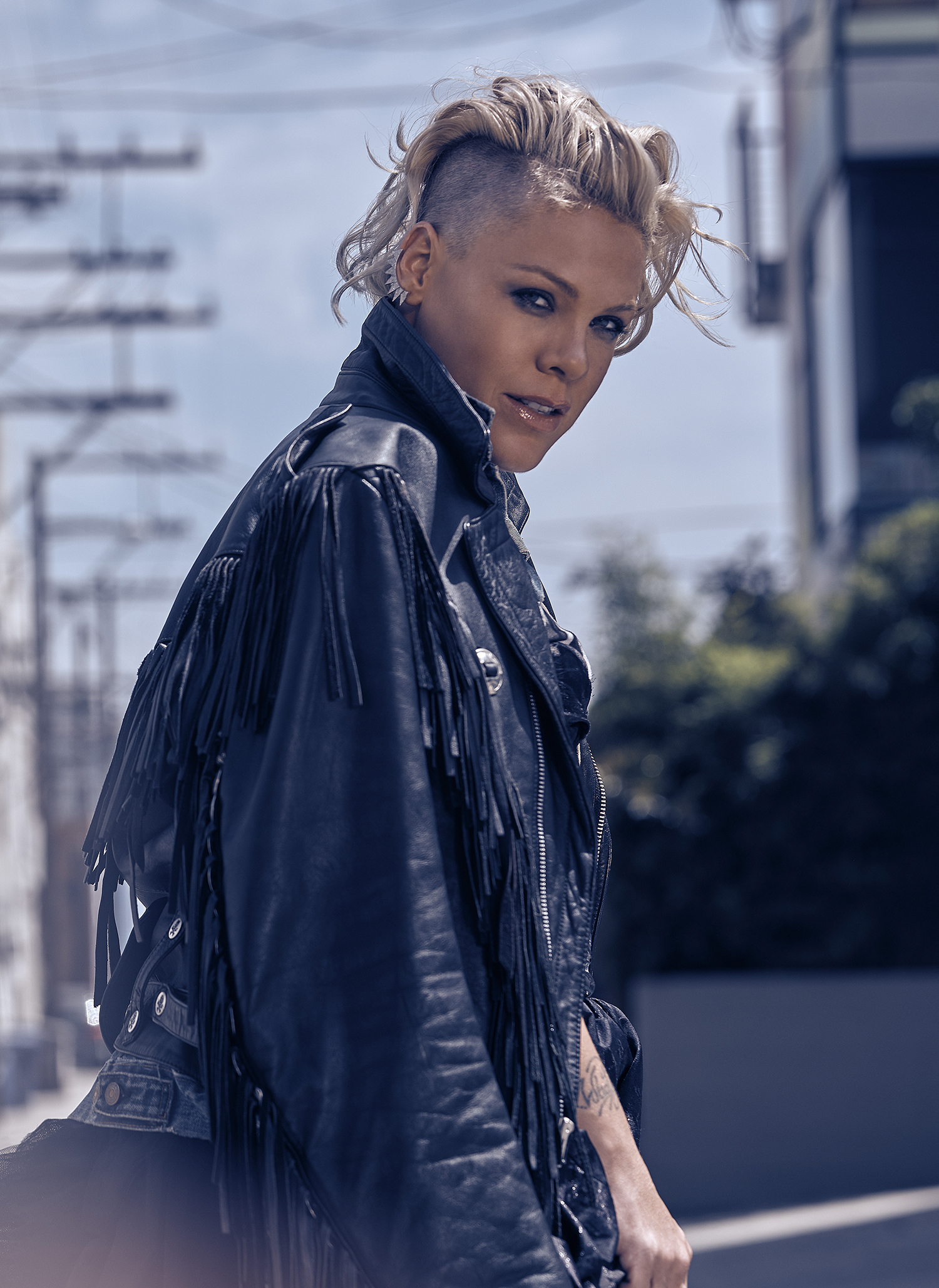 Instead, she gets to be the woman with the voice. In fact, the woman with two voices. It is not just her incredible, powerful singing voice. Although, bloody hell what a voice that is. She has been singing in public since she was just 14 years old, and even back then, there was no denying the power and raw talent behind that voice. This is the voice that can sell out an arena in three hours.
Throughout her career, P!nk, now 38 has never been tempted into straying from her tomboyish looks or brazen, loudspoken attitude in an attempt to fit into the expected mould of a 'popstar'. She has made sacrifices to do that, to keep to her own truth and not succumb to the pressure of stardom. Since releasing her first solo album in 2000, she has gone on to release seven studio albums, three live albums, five compilation albums, 34 singles, and 33 music videos. She has released at least one single in every one of those intervening 18 years except one. Never fading into the background or taking any years out, P!nk is one of the hardest workers of the industry.
However, she has another, probably even more important voice. P!nk has always stood up and spoken out in so many other ways. For feminism, for equality, for tolerance and for charity.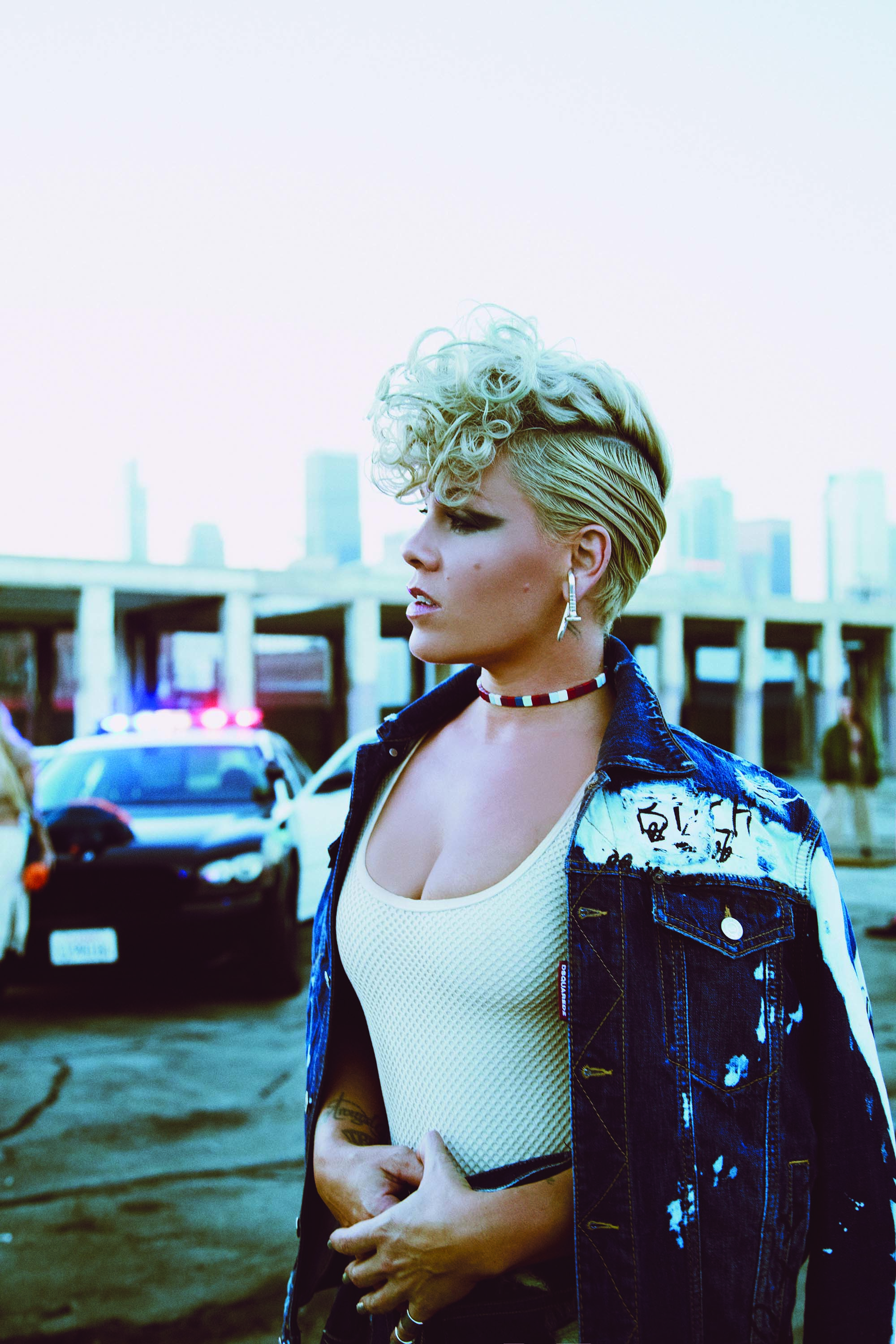 There is a recognition there that – to (incorrectly) paraphrase Spider-Man – with great celebrity comes great power. She takes that responsibility seriously, and ensures she is always on message and never strays from her own values and beliefs. This is not a woman who will change her image to suit anyone else's agenda.
Back in 2006, she was one of the first of that generation of female artists to publicly declare herself a true feminist. Something many others didn't do until almost a decade later when the #MeToo movement made it acceptable – almost unavoidable – to do so.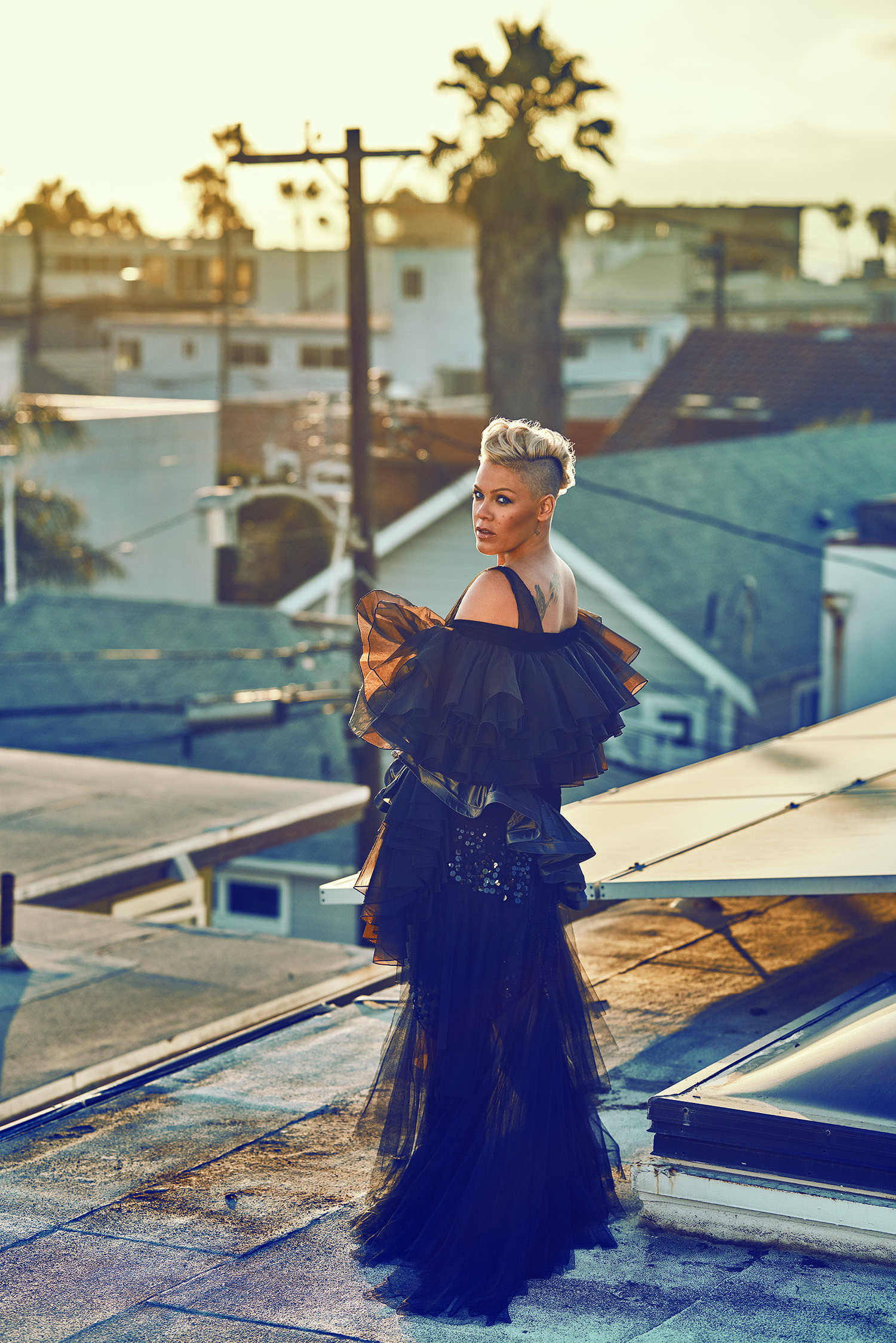 In 2015, P!nk was announced as the newest Unicef Ambassador, spearheading a programme aimed at cleverly offsetting the one-infour children in America who were inactive, against the one-in-four children in the developing world who were malnourished. The American children could wear wristbands that tracked their steps, with higher amounts of steps unlocking higher levels of relief (food parcels) for the malnourished children in developing nations. P!nk strongly supported the initiative, highlighting the sense of power and achievement this could create amongst the American children who took part. That feeling when you see how many children you have potentially saved, you could say – I did that, how awesome!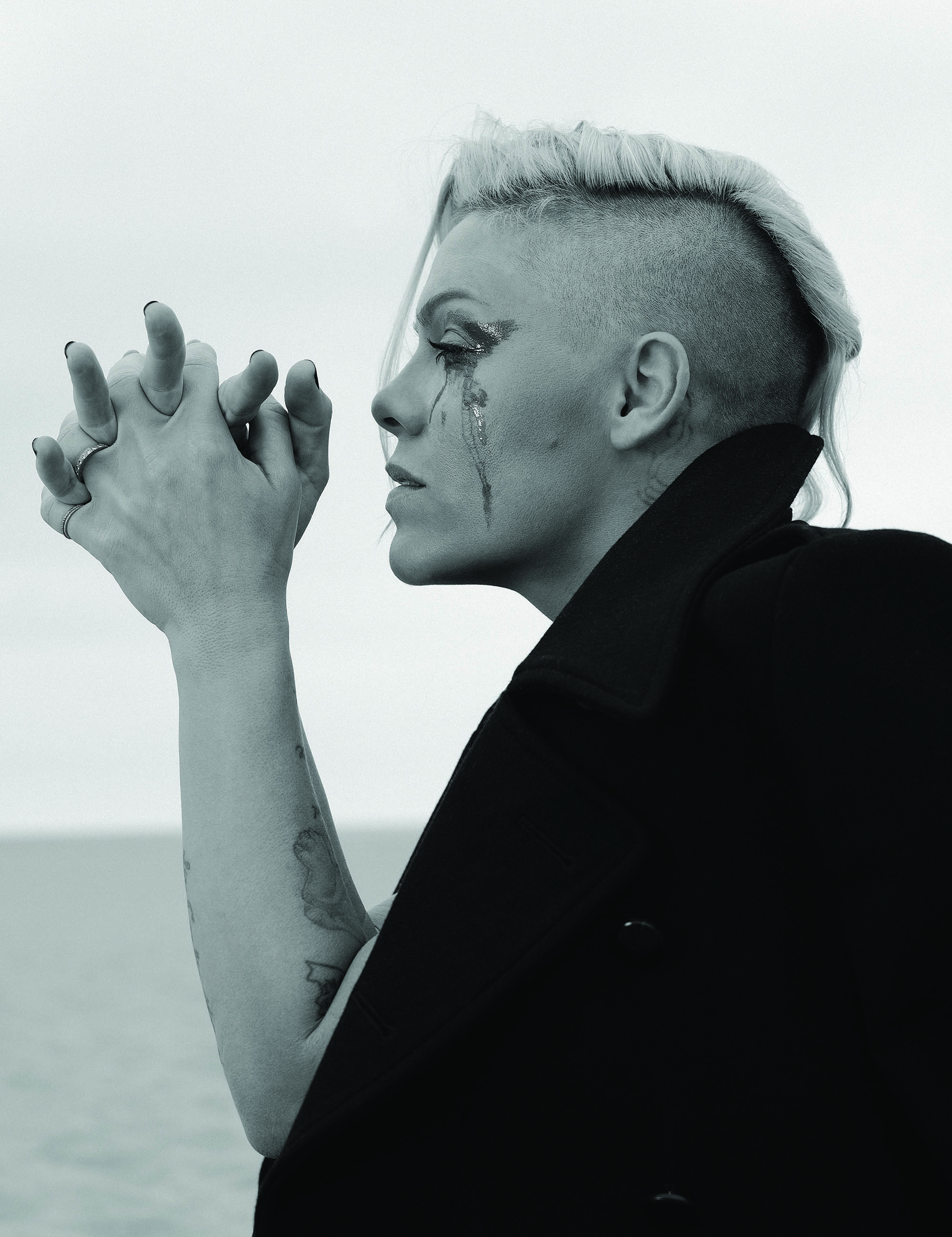 P!nk has also been a vocal advocate of the Black Lives Matter movement since it's beginning in 2014. She did not mince her words here either, announcing on Twitter; To anyone who has an issue with me saying BLACK LIVES MATTER… Please unfollow AS FAST AS YOU CAN. Also, BLACK LIVES MATTER. This is a woman who will not be silenced; she really does know the power of this voice too, and feels a responsibility to use it to its best effect.

When M2woman got to speak with P!nk, we mentioned it being 125 years since New Zealand became the first country in the world to give women the vote. We asked her how far she thinks we have come since that seminal year, and whether she is optimistic about our future.
"I think there is still a long way to go for women, but progress has been made for sure. I would like to see equality worldwide, and access for all girls to education, voting rights, health care and control over their own bodies. I'm optimistic because women don't give up."
As part of her commitment to achieving equality amongst women and putting a stop to judgements on gender and sexuality, she has always refused to put a label on herself. When one publication tried to do so by referring to her as a bisexual music star, she hit back by denying the label and stating that all her relationships are simply about truth, not sexuality. "That [bisexual] wasn't my truth, and I like truth". In that same vein, she is raising her children as gender neutral, they are simply who they are – and label-less.
In 2017, at the VMA awards, she was awarded the prestigious Michael Jackson Video Vanguard Award. She dedicated her acceptance speech to her daughter by telling a story about her beloved child. That speech has become a message to women and girls everywhere. It's one of the most shared and admired acceptance speeches in the history of the VMAs.
P!nk addresses the notion of how being judged by others on your physical appearance, or by any other measure is not your burden to take on. She said to her six-year-old daughter; "So, baby girl. We don't change. We take the gravel and the shell and we make a pearl. And we help other people to change, so they can see more kinds of beauty."
The huge fan base of P!nk spans from five year olds to 50 year olds, and they all love her. One thing P!nk admires about her fans, and how they react to her, is the way in which they thank her for giving them strength. She says she never gets the 'I want to be like P!nk' type of comments, she gets the 'you make me want to be more like me'. The ultimate compliment for a hard-arse, outspoken feminist.
P!nk is not the first to shine the feminist light to the world, and we certainly hope she won't be the last. But right now, she sure as hell is the loudest. And we love her for it.