The King Difference
Innovative, enduring designs underscored by robust construction are the hallmarks of Australian furniture company, King. Since their beginnings in 1977, King have made a name for themselves with their award-winning furniture, including of particular note their iconic modular sofas.
The King story is one that has all the hallmarks of a furniture brand, which from the very outset, has unwaveringly done things their own unique way. With enhancing people's lives in mind, theirs has been a design approach that places the power of innovation front and center married with time-honoured handcrafted methods. This has also been alongside an unflinching focus on simple, pure blueprints that are functional, flexible and enduring, availing their contemporary pieces with the ability to adapt and evolve with our ever-changing lifestyles and to last for generations.
The very first King modular sofas were handcrafted from foam by David and Gwen King in their family home. They were an instant hit with demand swiftly outgrowing supply, prompting the opening of their now design destination flagship showroom in Annandale, Sydney. "We wanted to make furniture that would stand the test of time. We started making simple, pure designs," recalls David. Today, the King team includes a in-house design team and highly skilled master craftspeople, many of whom have worked with the company for years.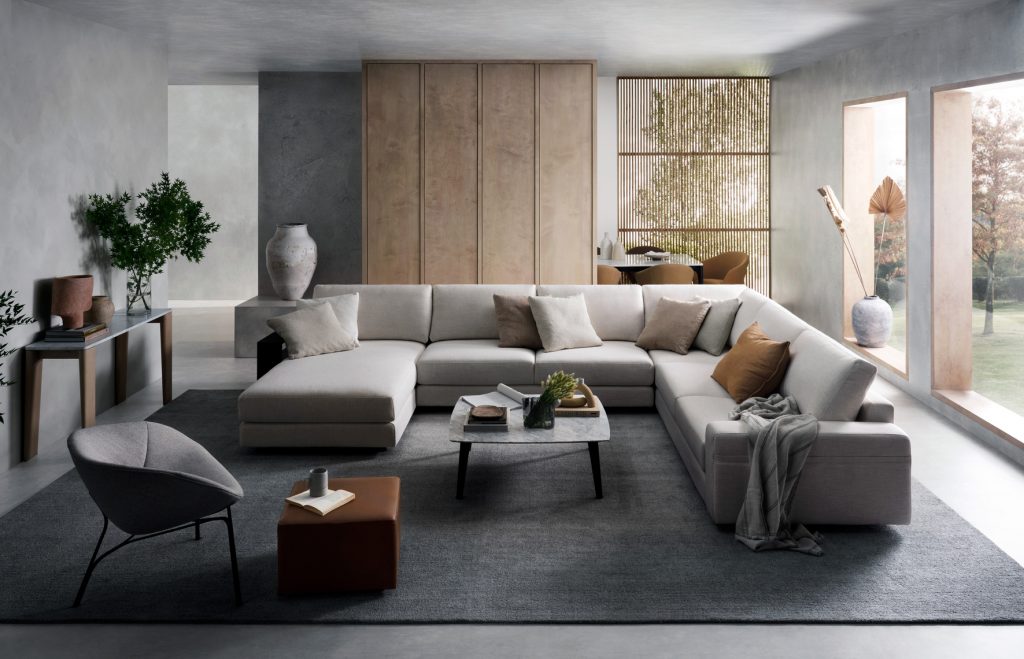 After seeing the wasteful pileups of discarded furniture on the kerb sides of suburban homes in their community and feeling appalled at the level waste that was occurring, King's original foam sofa design would lay the foundations for the strength and durability of precision-engineered steel to underpin the flexibility, functionality and longevity of their future furniture pieces. This approach was realised in "Polo", their first King steel frame sofa introduced in 1979. "We design our furniture from the inside out. The steel frame is the foundation of our products. It ensures that the furniture will last," explains David. Inspired by European car technology, King developed the Postureflex ® Seating System, utilising the integrity of the steel frame, backed by a 25-year warranty, to provide support and retain the true silhouette of the furniture designs for many years to come.
The ability of  furniture to change and adapt to people's changing lifestyles, tastes and family dynamics is a cornerstone of the King design principles. This was achieved by ensuring their furniture designs were modular in nature, possessed space-saving storage solutions and most recently, the ability to be enhanced with smart accessories. "We design our furniture to be flexible. If you move to a larger living space, you don't have to buy new furniture, King furniture will change and adapt around to suit the new living space, and with ordinary furniture, you can't do this," says David.
The King mandate to focus on these design fundamentals culminated in the Delta sofa, which would not only raise the benchmark for Australian-designed furniture but revolutionise it in cultivating a love for flexible living. The simplicity of Delta's modular design and ability to reconfigure to suit any space, from compact apartments to spacious, open plan living spaces was a winner. With the debut of the further refined Delta II in 2005, it quickly became Australia's most famous sofa, prompting an appearance on Oprah and becoming the seating of choice for celebrities for the storied Vanity Fair Oscar Party.
Further inroads into the King ethos of flexible living came with the introduction of removable covers. handcrafted by their dedicated team of pattern makers, cutters and machinists at the King sewing room in Sydney, removable covers offer flexible, easy update options for the look and feel of King furniture. "Removable covers allow you to update your furniture, to clean the covers, repair them, replace them… With other furniture, you can't do that as easily, that's why King furniture lasts longer and is less likely to end up in landfill," says David. 
Never one to rest on their laurels when it comes to pushing the boundaries of what furniture can do, King released a series of innovative features called Smart Pockets™, comprising discrete storage spaces that can be positioned on the arms and back of the sofas. These can be combined with their Smart Pocket™  Accessories, which integrate technology into the furniture for the ultimate in customised personal comfort – a swivel table for easy-to-reach drinks, a dedicated platform to safely charge your smart devices, a speaker bracket and an LED reading light with 360-degree rotation and optional wireless charging.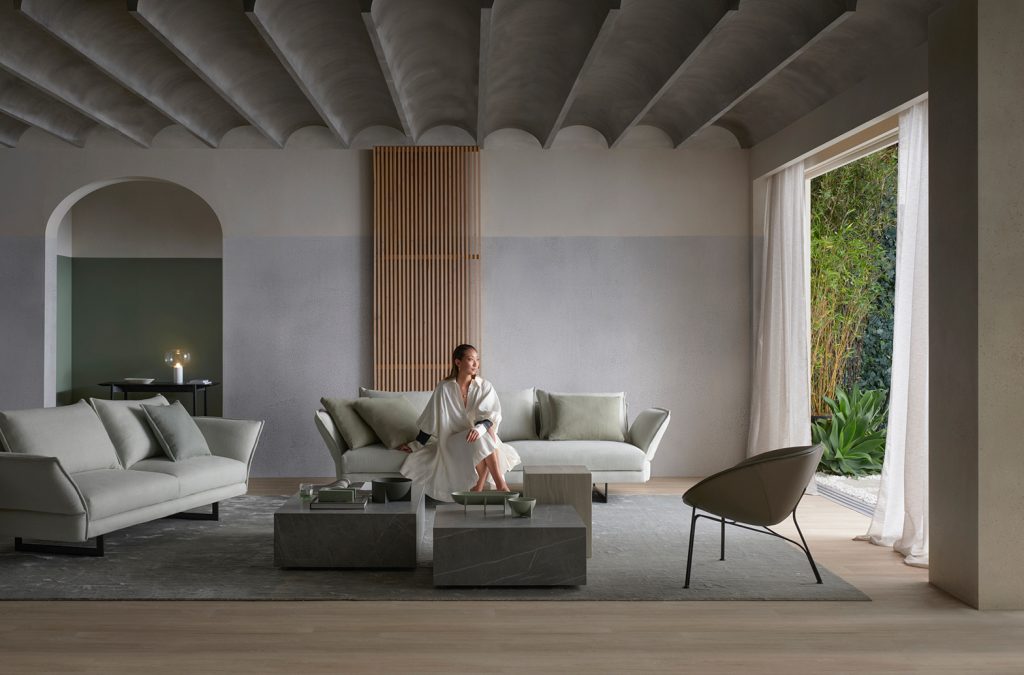 Sustainability goes hand-in-hand with the King brand vision. The fact that from the very outset, King has retained complete end-to-end control over the design, manufacture and delivery of their products has not only allowed King to understand their customer's needs but to also control quality to a high level and ensure sustainable decisions around materials and manufacturing processes and techniques are maximised. "Sustainability is of utmost importance to King… Because we have full control over our products, we can ensure they are sustainable, that the components we are using are recyclable, that the furniture will last and is less likely to end up in a landfill," says David.
As a proud member and ongoing supporter of the Australian design industry, ensuring that this creative sector is thriving and sustainable is important to King, who collaborate with both emerging and leading designers. The award-winning Eto desk by Tom Fereday is a world first in terms of its integrated technology, while long-standing King collaborator Charles Wilson has imbued designs such as the award-winning Zaza sofa with an understated beauty that is rooted in functionality and comfort.
Four decades on, the success of King remains demonstrates a steadfast commitment to their founding design principles and an enduring dedication to timeless Australian design. "We don't design furniture to fit into trends, we design furniture that will stand the test of time, furniture that will last. Over time, our designs have evolved and keep improving, and they're better now than they've ever been." 
Check out the King range online now.