If you've ever gone to Waiheke during any of the peak seasons, you might be overwhelmed at how popular this sleepy little getaway has gotten over the years. It's now a thriving tourist hub with beautiful beaches and vineyards all just a stone's throw from one another. It has a magnetic draw. But where to stay? Our top choice this Summer is Omana Luxury Villa. We're talking sweeping sea views from four world class villas peeking out of the Omana forest on Waiheke's southern coast.
Each villa is a spacious open plan 73 square metres with sprawling glass walls, high ceilings, oversized bath, walk-in wardrobe and a super king bed to relax and unwind in. All this space with uninterrupted views is just big enough to just let you… Take a breath for a moment and take it all in.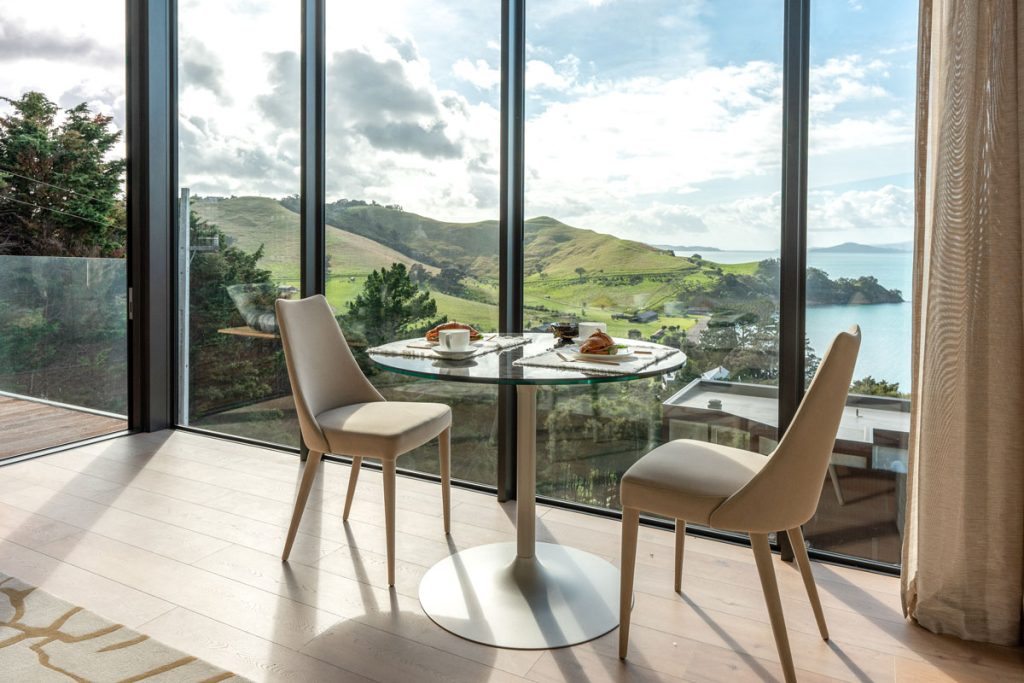 "Omana Luxury Villa offers a unique experience. Each of the four modern villas provides guests with a private paradise and uninterrupted forest and sea views. Blended with nature; they are secluded, but at the same time a few minutes' drive to some of New Zealand's finest vineyards and restaurants," says co-owner Silmara Scholtz.
For the most part you're left to your own devices, to relax in your own way, but guests are also offered a 'help yourself breakfast' sourced from local providers.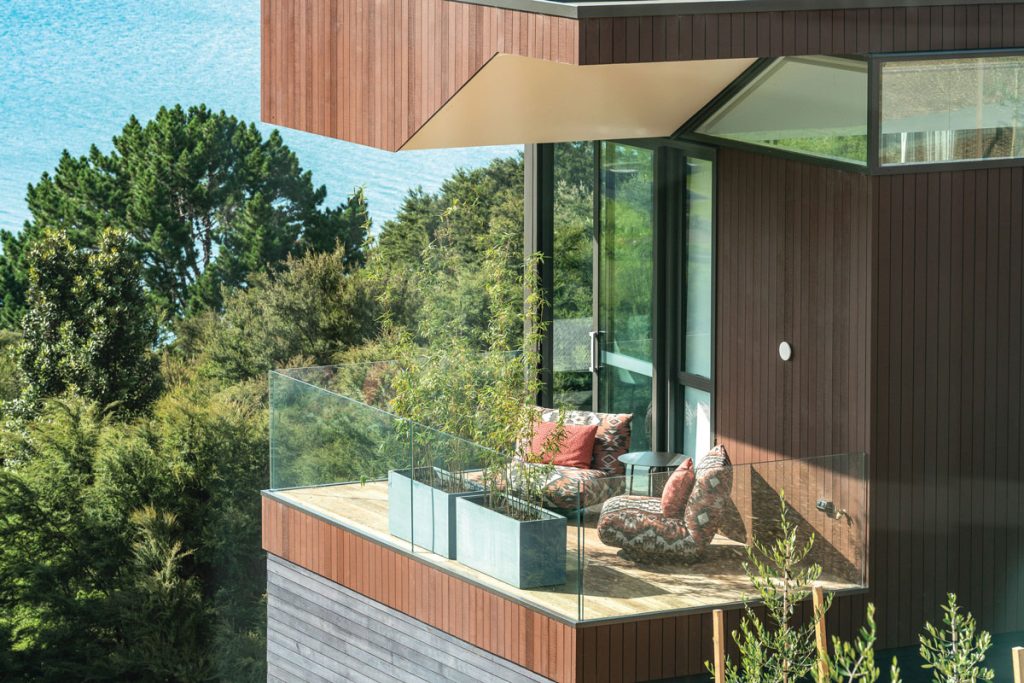 Omana Luxury Villa commissioned New Zealand architect Pete Bossley to design the villas, with the mission of making them highly sustainable and environmentally certified, building them from locally sourced materials as much as they could. Each of the four Villas has its own distinct personality, perhaps leaving you with your own personal story of your visit. "Oh you stayed at Villa Joy? The one with the modern furniture, dark seductive tones and sleek finish? That one was nice but we stayed at Villa Surrender for our honeymoon, much more oplantely romantic. In my opinion."
Villa Serenity is made for perfect accessibility and adjustable spaces, for those looking for flexibility in their relaxation, while Villa Haven is all about experiencing colourful shapes, textures, and luxurious materials in a natural palette.
No matter what flavour of luxury getaway you're looking for, chances are you'll find it at Omana.