Fort Lauderdale in Florida is getting a new luxury tower reaching 47 stories over the city if everything goes according to plan. Being developed by Dependable Equities and designed by New York agency ODA, they bought the site of the future construction for $23 million where a small law building now stands. But not for long. The new space will be a mixed use tower for 830 residential apartments and about 13,000 square feet of commercial space.
The design is made of a cluster of cylinders, giving the facade an opulent rounded face. The rounding also allows for over 20,000 square feet of open space and balconies with panoramic views, giving residents incredible views. At multiple points around the building double height voids in the design allow for greenery and open air points for smokers to survive on.
'Buildings at this scale house a community of people who live, work, and play from what they consider home. This new lifestyle is formed by a building that is shaped to be flexible, create strong connections and allows for diverse activities.'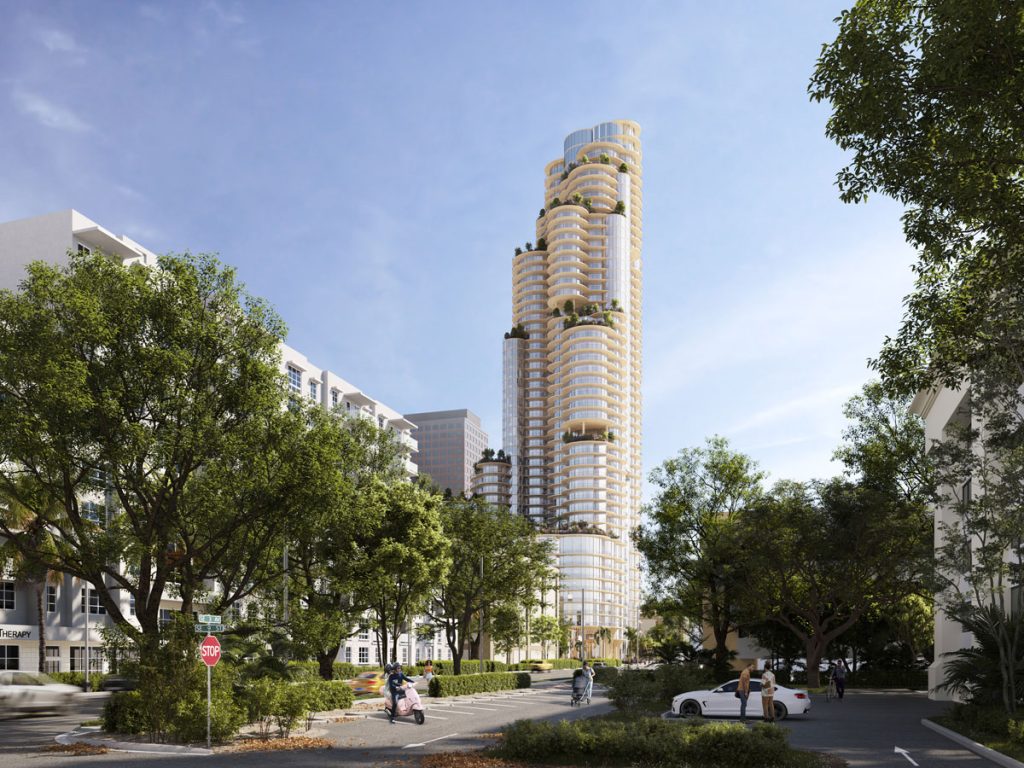 The area is in the middle of a development boom with over 40 projects on the go in the area. This latest inclusion could mark the tallest development in the area, its competitor being 100 Las Olas, which is just under 500 feet tall. This boom has seen nearly a 2,000% increase in commercial square footage since 2015. This insane growth has blown out the area's reputation as just a place for spring breakers to hang out, to now by a thriving corporate hub. Being able to live right in the heart of it will set you up perfectly for a life where you can walk to work and to party in equal measure.
---
CREDITS
Project Director, Olivera Grk AIA
Project Lead, Patricia Gortari
Renderings by VERO Digital