Now that summer is beckoning with long golden days lingering into the evening, and life feels like it's just a bit easier, there is nothing like embracing the beauty of slow living by soaking up some magnificent sun-kissed views. If you're talking unique and boutique, it doesn't get much better than a ferry excursion on the glistening Hauraki to New Zealand's "Island of Wine."
A perpetual favourite, Waiheke Island offers a veritable haven of slow summer activities to indulge in with more than 30 boutique vineyards, olive groves, premium restaurants, pristine beaches, seaside villages, scenic coastal walks, and cycle trails. It is, after all, a mere 40-minute ferry ride from downtown Auckland on a Fullers360 ferry, which conveniently, can also be caught from Devonport Ferry Terminal.
Whether you are hankering for an afternoon of premium wine tastings, sampling award-winning fresh-pressed olive oil, or a full-day foodie adventure, the good news is Fullers360 not only has you covered with getting there; they also offer some of the most convenient and cost-effective ways to navigate the island's top hot spots at your leisure.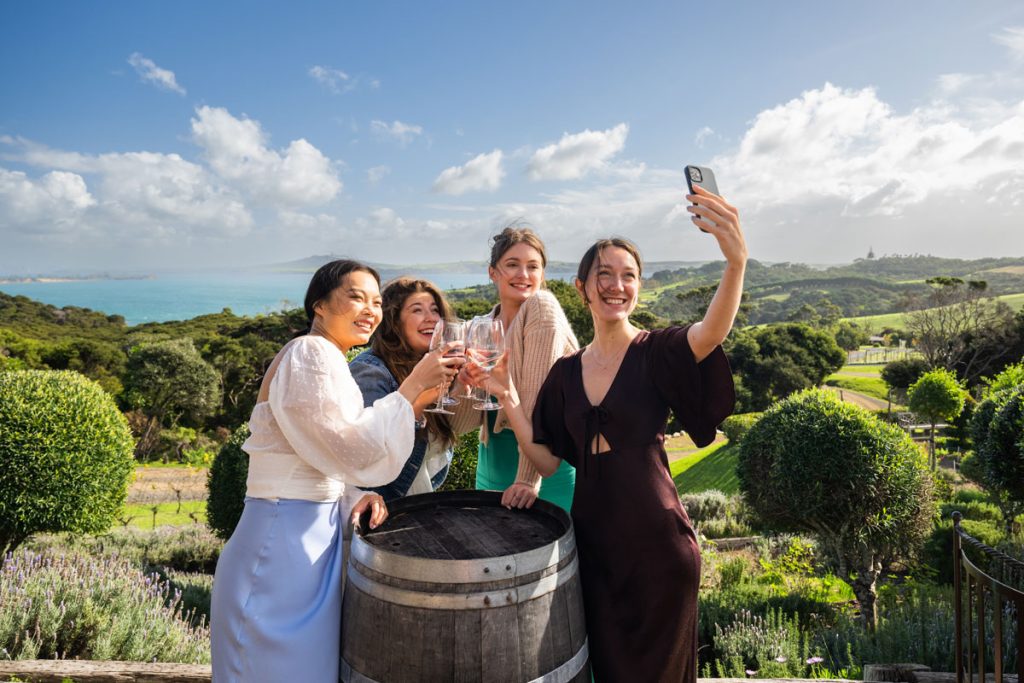 Perfect for family excursions, the Fullers360 Hop-On Hop-Off Explorer Bus runs hourly to match their ferry schedule and can be combined with your ferry travel for a special package that covers 17 of the island's attractions. These hot spots include vineyards, restaurants, shops, art galleries, beaches and nature walks over its one-and-a-half-hour scenic loop tour. Not one to do things by halves? Fullers360 has also created the MyTours app to give you an extra edge while exploring, providing additional information with handy links about the vineyards and activities located near each bus stop, as well as a detailed interactive map.
If, however, you've set your sights exclusively on indulging and imbibing in Waiheke Island's wine country, the Vineyard Explorer is just the ticket, offering wine tastings at three of Waiheke Island's best vineyards – Cable Bay Vineyards, Batch Winery and Stonyridge Vineyard – while having the flexibility of the Hop-On Hop-Off Explorer Bus to linger a little longer on the island post-tasting. This wine-centric offering costs $115 per person including same-day return ferry tickets and a full-day pass on the Hop-on Hop-off Explorer Bus.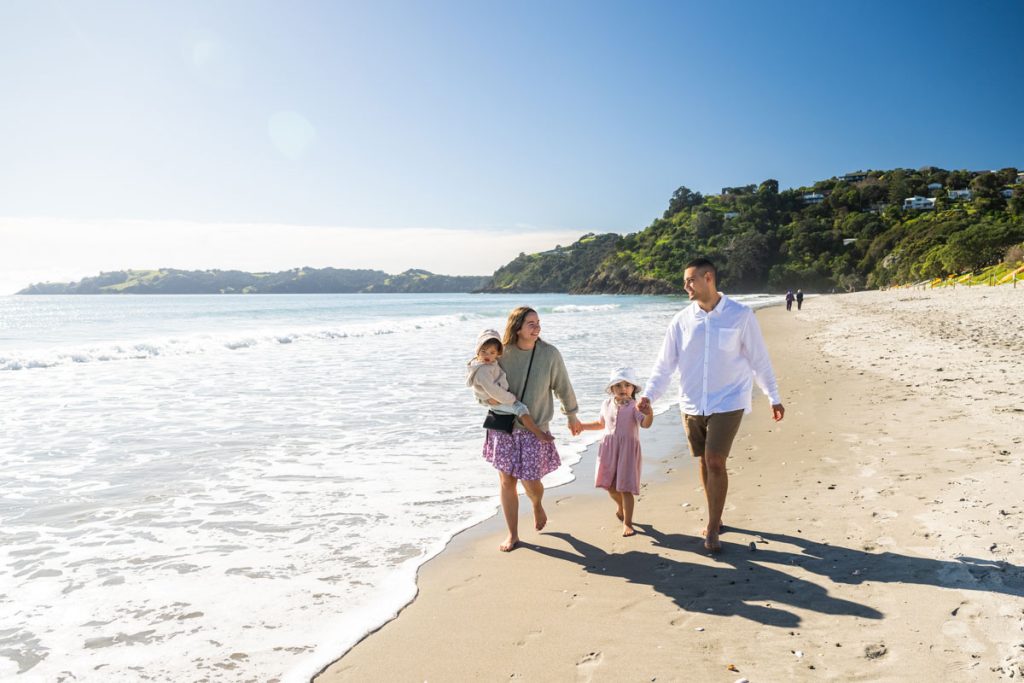 Waiheke Island has long been renowned as a foodie haven alongside its stunning wines. Its wide array of restaurants offer some of the best dining experiences, capitalising on local ingredients and seasonal variations – a fact not lost on Fullers360. Which is why they have also created the Waiheke Wine and Dine tour for those diehard foodies, utilising the Hop-On Hop-Off Explorer Bus to get you to some of the island's best wining and dining hotspots. At $135 per person, including same-day return ferry tickets and on-island return transfer on the Hop-On Hop-Off Explorer Bus, the Waiheke Wine and Dine experience will see you enjoying a seasonal multi-course lunch accompanied by a stunning glass of wine at your venue of choice from Stonyridge Vineyard, Batch Winery or The Heke Kitchen, Brewery & Distillery. Depart Auckland on a Fullers360 morning sailing of your choice, meeting the bus upon your arrival to Waiheke. After wining and dining, there is again the perfect opportunity to take it slow using the Hop-On Hop-Off Explorer Bus to visit other hot spots on the route, with the last bus returning to Matiatia Ferry Terminal for the 7pm sailing back to Auckland.
A summer with Waiheke Island in the mix courtesy of a Fullers360 tour is a no-brainer when it comes to revitalising the taste buds and assuaging the palate with some rather out-of-the-ordinary fine food and wine pairings. Though we might add, there is a little something more on the cards – that of a return to the art of going slow and lingering, just a little bit longer.
Book online now at Fullers360 website.