The arrival of spring is synonymous with a sense of renewal and rejuvenation as nature starts to awaken and we see some of the most uplifting colours on display, offering up the perfect opportunity to get inspired and breathe new life into our interior spaces.
According to the lore of colour psychology, it is not only the fact that it is getting warmer but also the bright, fresh hues we are surrounded by amidst the thaw of spring that play a big part in the vernal equinox having a positive impact on our mood. The good news is you can keep that spirit-lifting vibe going all year round by breathing some new life into your home with a colour palette that shouts spring. Thankfully Resene has compiled a collection of the latest colour trends to make it easy for you.
Synonymous with a celebration of life, creativity, and lightness, spring colour palettes are typically characterised by their yellow undertones, radiating warmth, vibrancy, and clarity. Unlike autumn palettes, which also have yellow bases, spring colours traditionally remain untouched by black, giving them a uniquely vivid and fresh feel, capturing the essence of the season. And when brought into your home, these colours can create an environment that stimulates your senses, uplifts your spirits, and fills the space with a sense of openness and positivity. Think bright, fresh, and energising such as tangerine orange, daffodil yellow, jewel-toned magenta-pink, verdant grassy greens, and classic eggshell blue.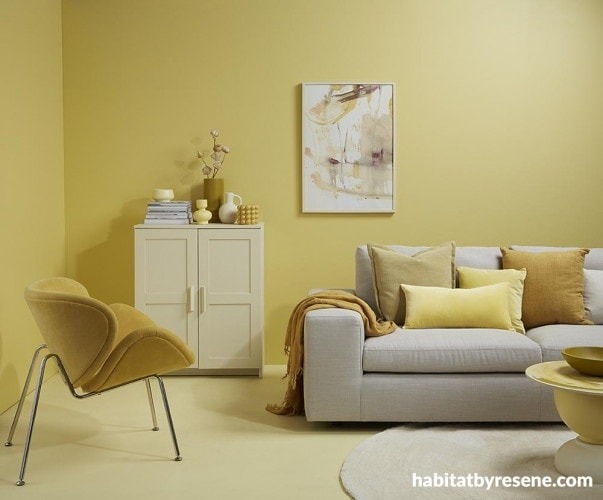 Yellow is that familiar heart of the spring colour palette, symbolising energy, new beginnings, and optimism. Consider embracing this core spring colour this season alongside creamy hues, adding both warmth and vibrancy to spaces such as kitchens, nurseries, and bathrooms. Whites and light blues can also contribute to the fresh and airy feel of spring, allowing natural light to flood your interiors. Pink, with its joyful and uplifting qualities, can infuse your home with positivity; soft blushes and muted bubblegum tones usher in warmth and charm.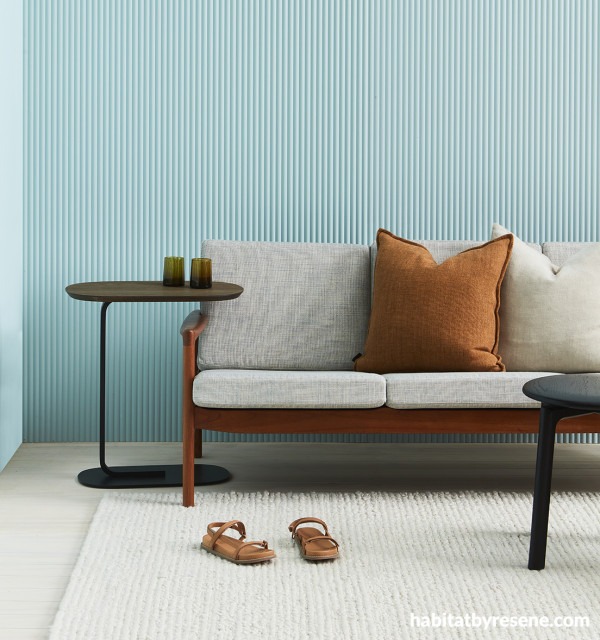 Green, the other quintessential colour of nature, is a perfect addition for invoking the freshness of spring, ensuring you won't need to pick the paintbrush up again anytime soon. There are swathes of pretty grassy-green shades to explore, bringing a relaxing energy to your home. However if it's time to make a bolder statement, paired with colours that speak of the lusher side of Springtime such as pops of lilac, bright aquas, and vibrant bursts of sunshine yellow, you will be well on your way to bringing some major spring vibes to your indoor spaces.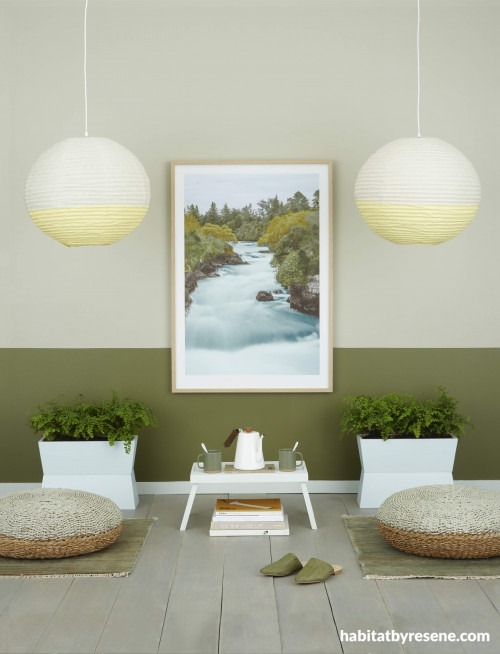 Tried-and-true classics aside, this season's colour palette moves away from cold greys towards colour-infused neutrals. Think warmer whites, greiges (blends of grey and beige), beiges and taupes. All boasting pink undertones, these new shades deliver warmth, character, and a cosy, cocooning effect to a room without overpowering the space. Alongside fresh takes on creamy neutrals, you will find soft lilacs, pink blossoms, soothing blues, and warm earth tones. These softer-feel pastels still exude spring vibes but with a little less oomph than their vibrant counterparts. Lush yet sophisticated, these colours are perfect for creating an invigorating yet soothing and welcoming space.
These softer sun-kissed colours with neutral undertones offer immense versatility in that they are easily paired with existing neutrals in your home if you are after a more subtle refresh of your interior decor. From subtle blues imbued with grey and earthy shades of green and clay inspired by nature, to a plethora of taupey pinks with a rosy hue, these soft, grounding colours promise to pack a bit more punch than your typical white or beige without going overboard.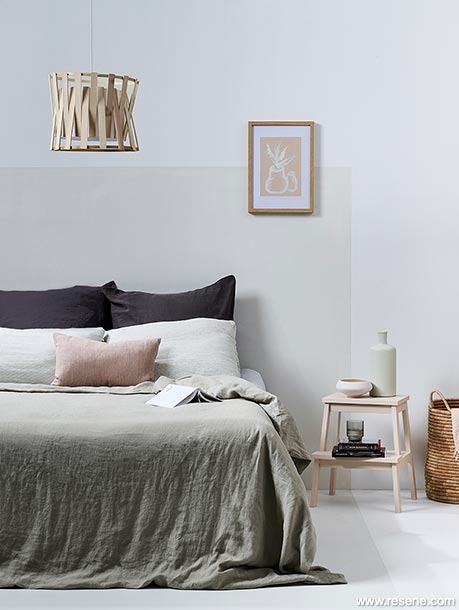 If you are not ready for a full paint job, another great way to weave sophisticated pastels throughout your home is with a touch of some mood-boosting spring styling. Think pretty accents of colour in the way of soft pinks, greens, and yellows, either alone or used all together, showcased on cushions, throws, and wallpaper to help create a soft and relaxing ambiance. Consider also using a mixture of lighter-weight fabrics such as voiles and light-coloured curtains to maximise natural light. Opt for fine-lined furniture, and introduce reflective surfaces to create an atmosphere of serene openness. Decorate with glass accessories including vases filled with fresh blooms and an abundance of lush foliage, drawing the outdoors inside. Pretty florals and botanical prints are also a great way to upscale the connection to nature.
Whether you are about refreshing accents or embarking on a full-blown redesign, finding that uplifting vibe for your home refresh by embracing the lightness and energy of spring colours is a no-brainer. To truly maximise that quintessentially spring vibe, remember it is a case of the whole palette being greater than the sum of its parts. The reality is that we don't see colour in isolation but instead view various colours teamed together in our homes and it is in how these colours "harmonise" that creates an emotional response, which in turn paves the way for that reassuring feeling of our home as a haven. And what better way to give your home a lively seasonal update than to borrow from the beauty of Spring – one that you might just want to keep around all year long.