For her 18th birthday, Lou Doillon was gifted a very special piece of jewellery by her mother, Jane Birkin: a Cartier Baignoire watch. Two decades later, the French artist turns the tables, lending her poise to celebrate its milestone.
Cartier unveils two stunning new renditions of the Baignoire watch. The first retains the oval face adorned with Roman numerals and a domed crystal, skillfully downscaled, and complemented by a sophisticated black patent leather strap.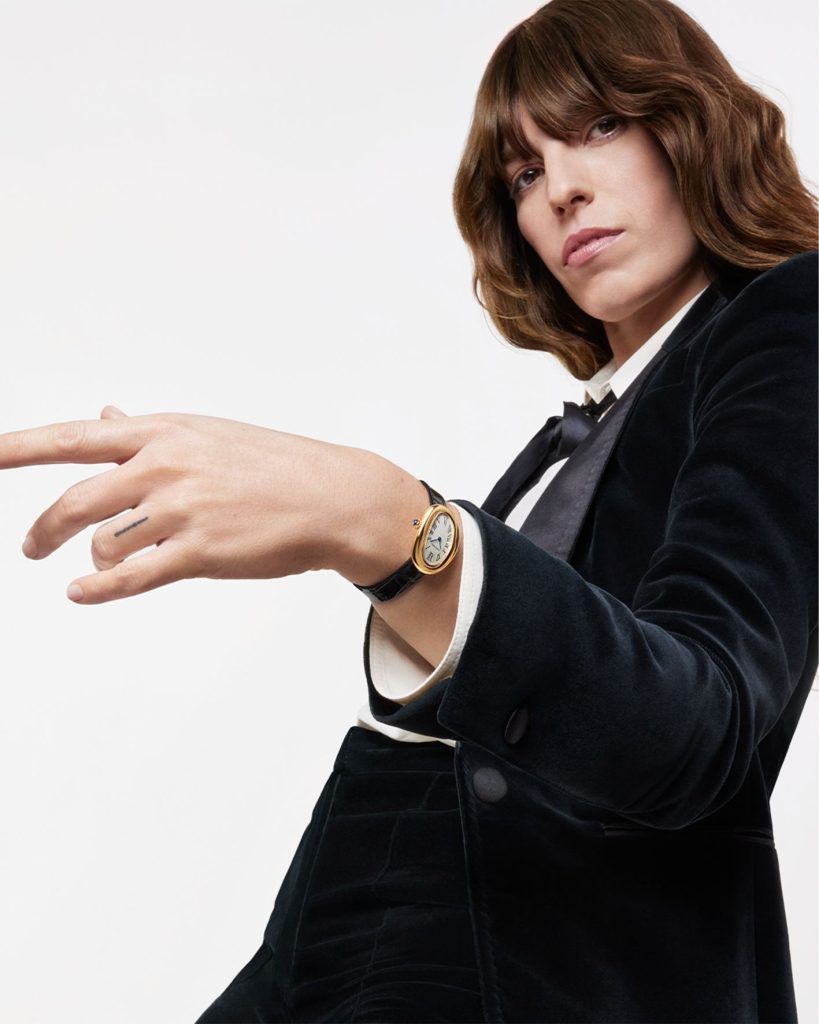 As for the second, it dispenses with the leather strap, opting instead for a sleek solid gold bangle that gracefully conforms to the contours of the wrist. Both options are designed to be worn in conjunction with any of Cartier's other creations, however they are strong enough to stand on their own too. As Doillon says, "Cartier, the elegance and chic of the sapphire, the sobriety of the dial, the timelessness of the form".
As the Baignoire enters a new era, not a lot has changed for this majestical timepiece. And why should it? It's the perfect watch in every sense of the word, balancing finely between the world of watches and the world of jewellery.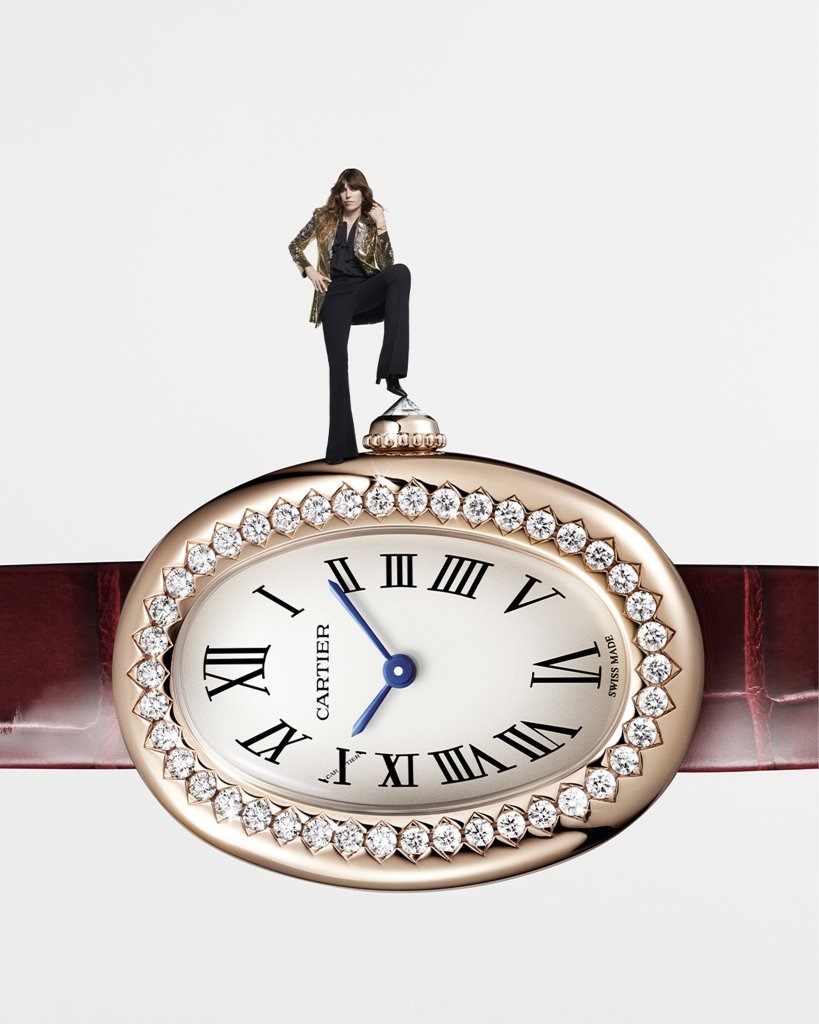 "As Cartier was a jeweller before being a watchmaker, a Cartier watch blurs the boundaries between these two founding crafts and makes it possible to capture the best of both," Marie-Laure Cérède, Creative Director of Jewellery and Watchmaking explains. "This combination has resulted in the sleek and sophisticated design of the mini Baignoire. The combination of a beaded bracelet with a pure line and a miniature dial without any attributes gives this aesthetic reference to our heritage a sublime touch. The mini Baignoire becomes a piece of jewellery. "