Wallpaper is an aspect of interior home decorating that has passed in and out of vogue over the years, however 2022 looks to continue its recent revival with homeowners embracing bolder aesthetics for their decorating choices. This year's trends brings an abundance of flora- and fauna-inspired patterns, exotic prints, scenic murals, modern geometric patterns and maximalist style all vying for attention to be that new feature wall in your home or adorning an entire space with a refreshed look. If you are thinking of making the most of the Winter months with some home decorating to revitalise and enliven your home, we would highly recommend you start with Resene's latest wallpaper collection as a veritable one-stop-shop for these can't-miss trends of 2022. Here are our top picks:
Tropical Escapism
Exotic botanicals and jungle-themed prints loom large in this year's wallpaper designs. These attention-grabbing prints, including animals and birds in their natural settings are bold, lush and vibrant – perfect for bringing an exotic touch of nature into your home while breaking up a large wall or making the most of an empty space between built-in cabinetry or inhabiting the other nooks and crannies of your home for an eye-catching element of surprise. These prints do the talking, so you will want to consider keeping the rest of your decor simple and pared back with the use of natural materials and textures, a neutral colour palette and even some real foliage. 
Resene Amazonia Wallpaper Collection 2022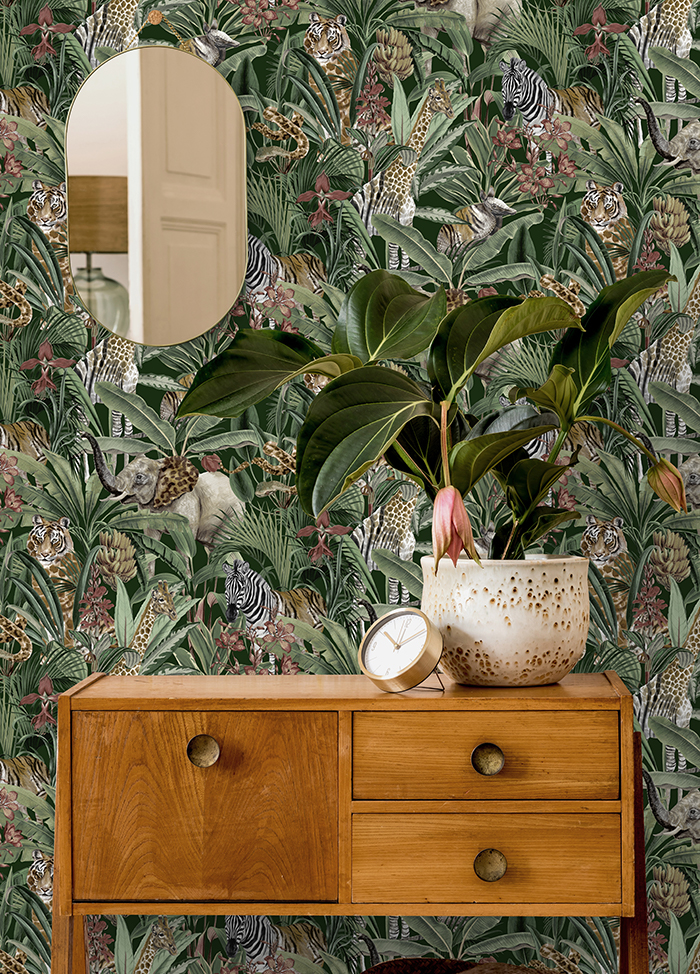 Resene Komar Pure Wallpaper Collection 2022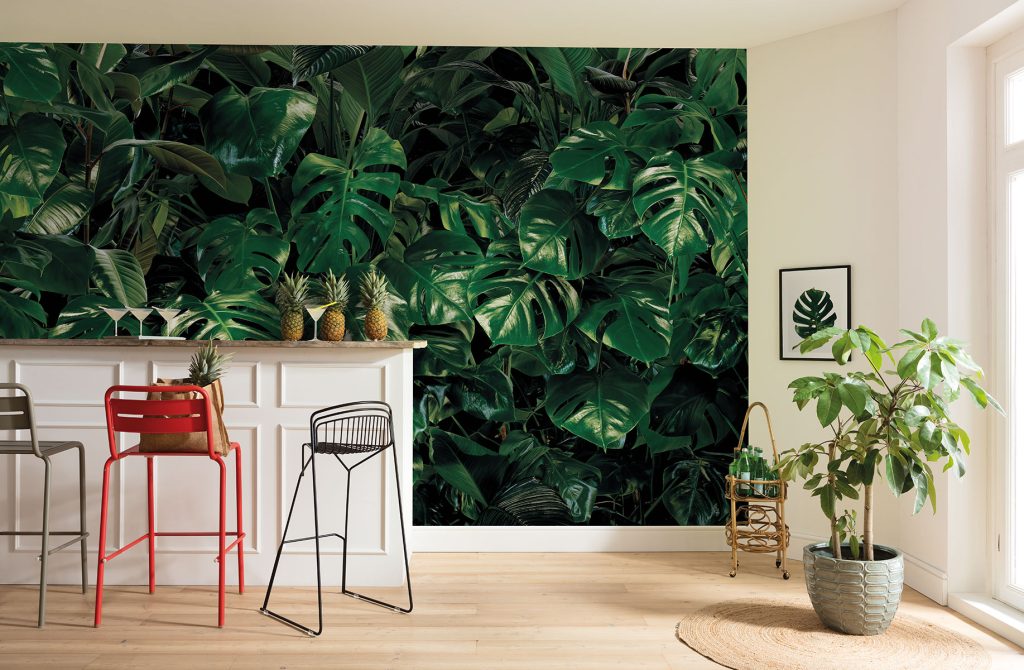 Sophisticated Geometry
Geometric patterns in general are nothing new, however 2022 showcases this trend in an elegant and evolved form. In place of bold, wide designs, sophisticated, clean thin lines emerge combined with vibrant colours or softer, more subtle repeating patterns. These designs are great to consider if you wish to add some sophistication and interest to a space but without having to commit to a more enveloping theme or mural scene. They also come in a huge array of designs incorporating triangles, squares, rectangles, circles and other more complex curved designs.
Resene Komar Heritage Wallpaper Collection 2022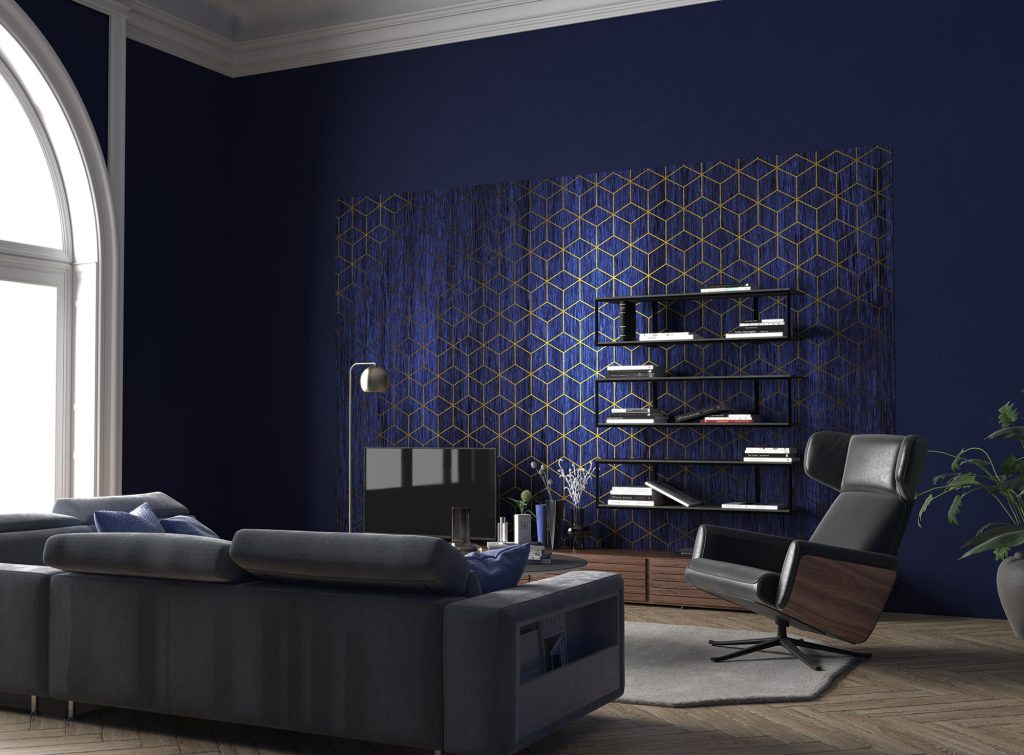 Resene Utopia Wallpaper Collection 2022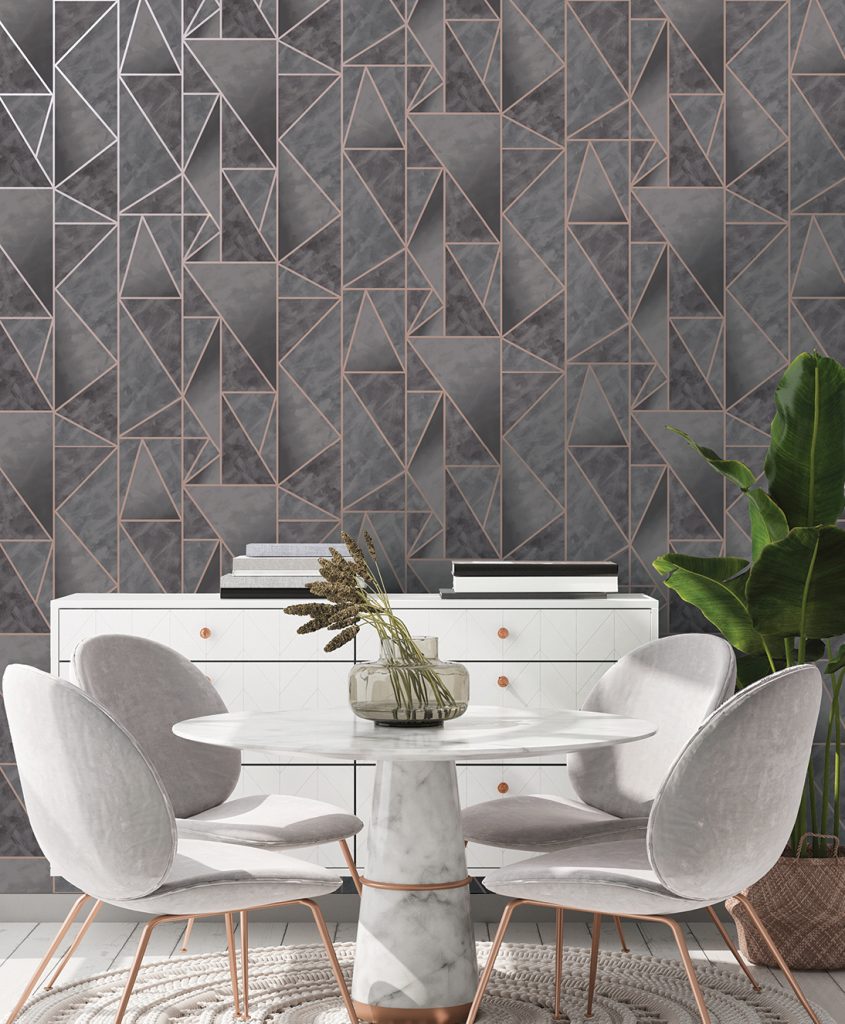 Resene Adelaide Wallpaper Collection 2022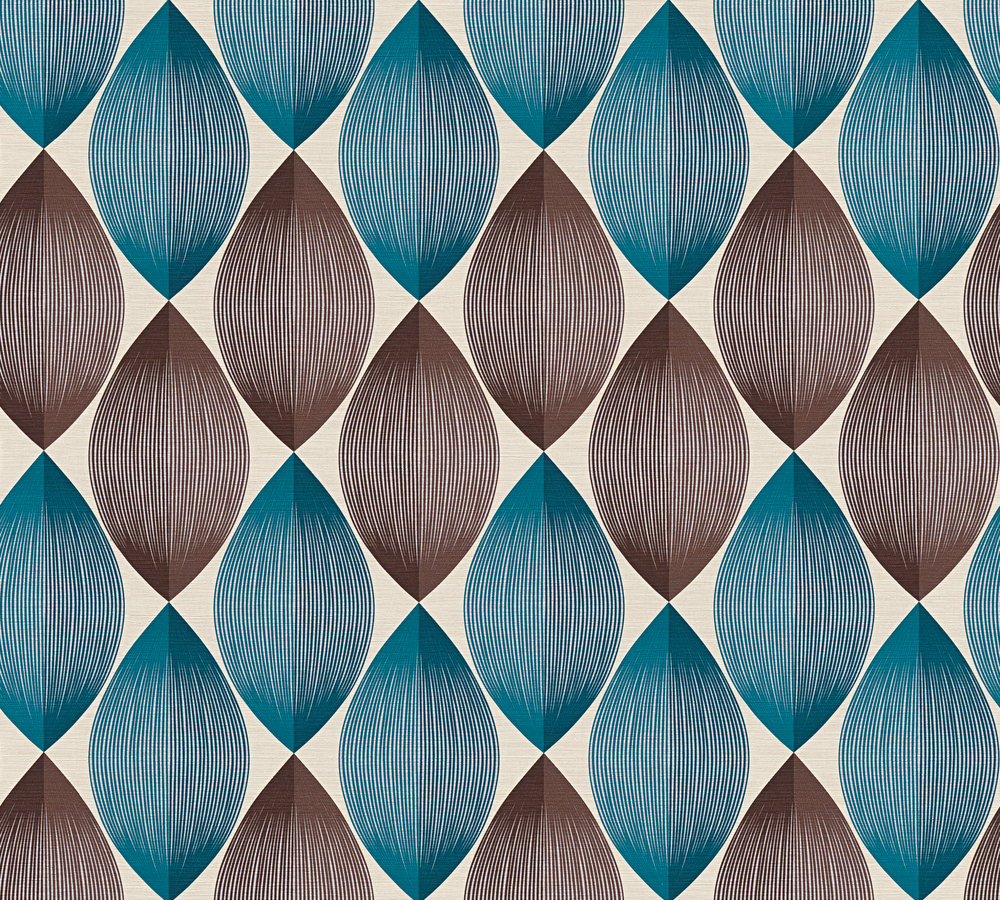 The Allure of Art Deco
There are few better ways to invoke a sense of drama and opulence to your walls than to channel The Great Gatsby with the classic yet opulent designs of the Art Deco era. Exuding 1920s glamour, these patterns are equally at home showcased in more intimate areas such as foyers and small bathrooms, as larger statement walls of your living, bedroom or dining space. From a classic pattern inspired by New York's famous Chrysler building to a whole array of contemporary patterns, lines and geometrics including diamond and fan silhouettes in shimmering metallic colourways, rich jewel tones or muted, earthy colourways, this eclectic style of wallpaper will jazz up any space instantly.


Resene Daniel Hechter Wallpaper Collection 2022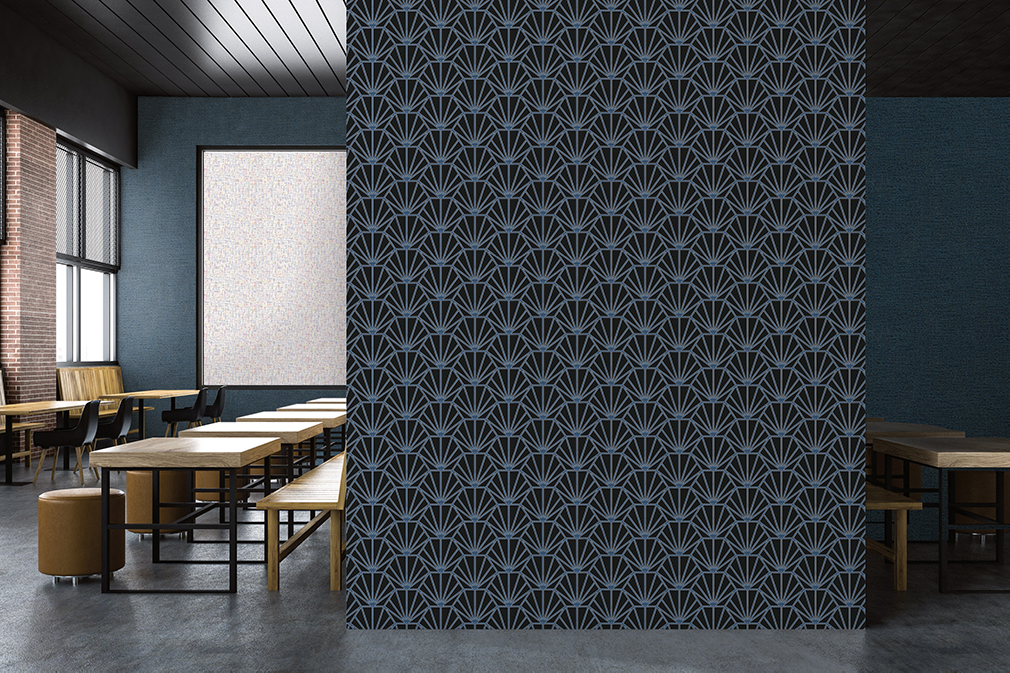 Resene Denzo II Wallpaper Collection 2022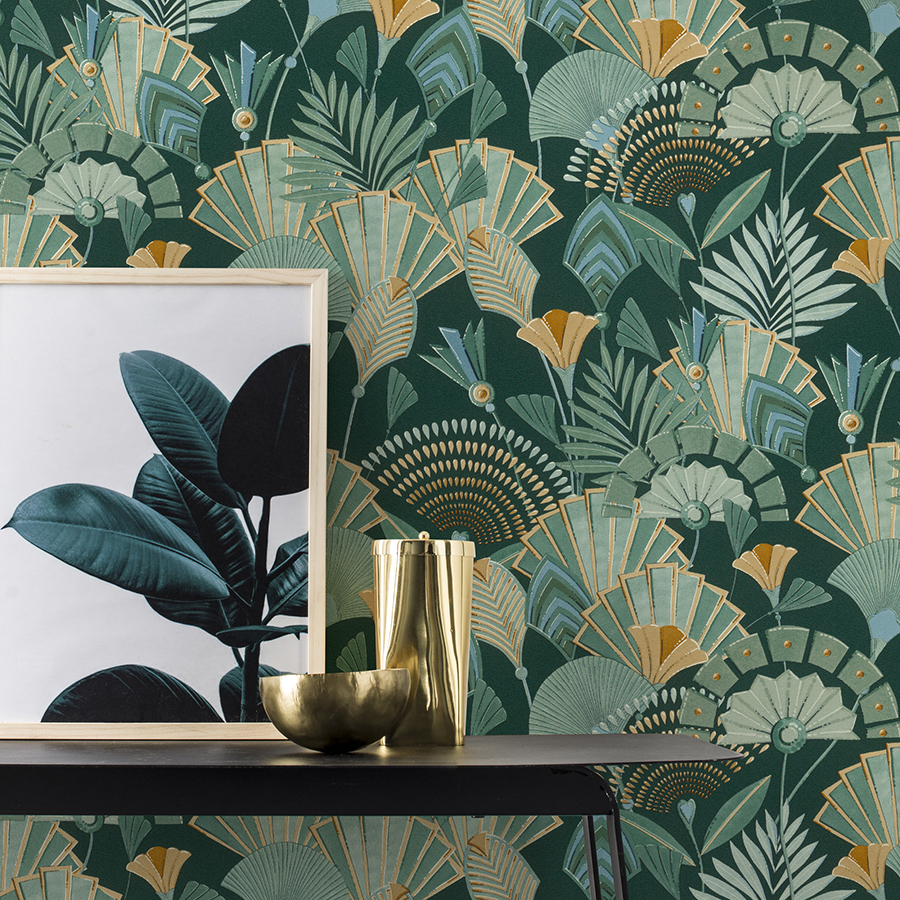 Resene Agathe Wallpaper Collection 2022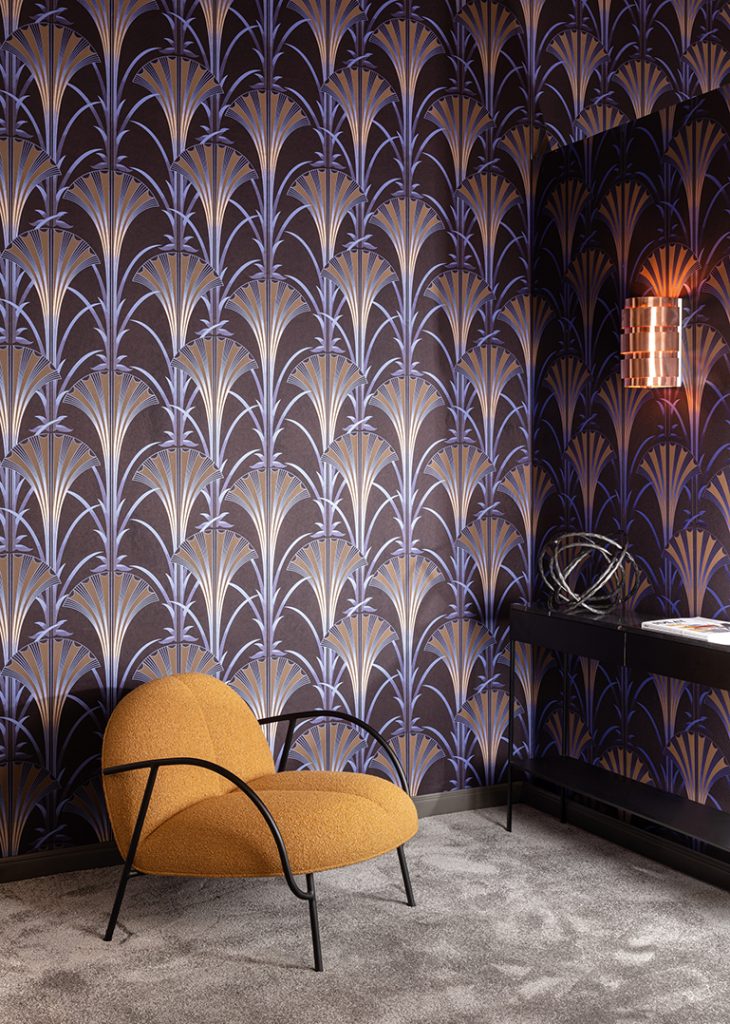 Resene Adelaide Wallpaper Collection 2022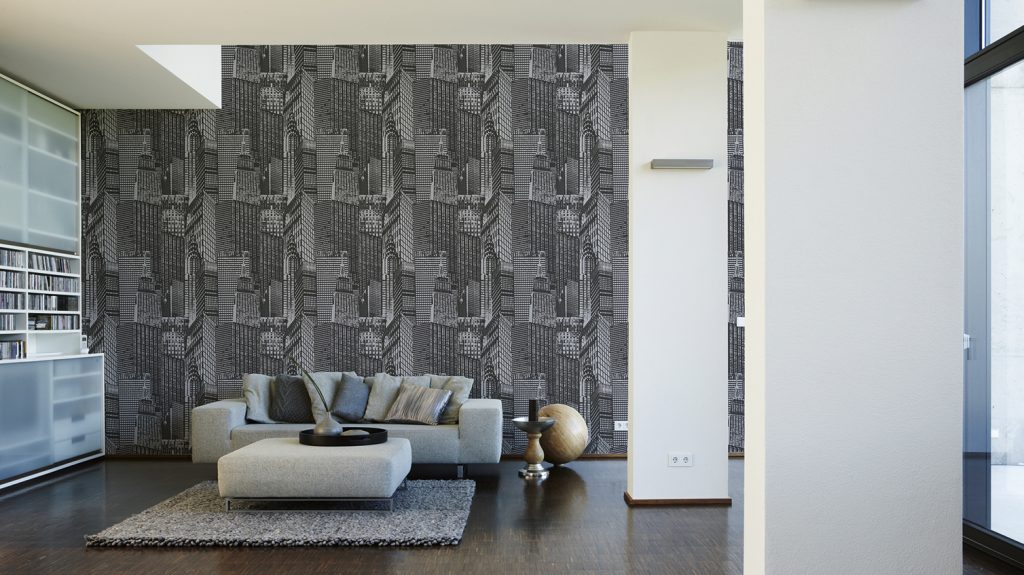 Bold and Beautiful Florals
Florals and botanical-forward designs are bigger and bolder than ever for 2022. Heroed this year with large-scale prints displaying dark, sumptuous backdrops with vibrant jewel tones, this trend is made for taking centre stage on a feature wall of a larger room, heightening space and tying an entire room together. Alternatively, if you're a little hesitant to make such a bold statement, smaller real estate such as a petite bathroom or even a bedroom ceiling will equally embolden a space. Soft, lightly-coloured florals are also making a foray, which are perfect for bedrooms and opening up smaller spaces.

Resene Kent Wallpaper Collection 2022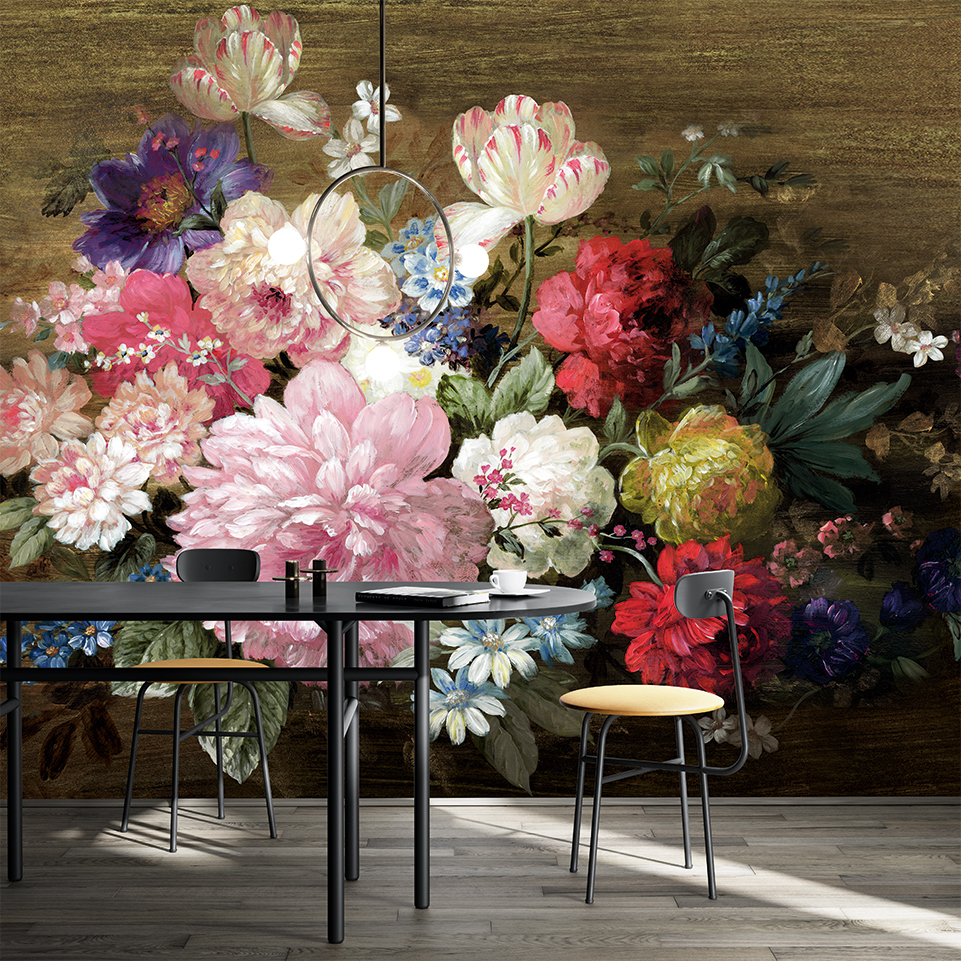 A Touch of Chinoiserie
This year sees an abundance of flora-and fauna-inspired patterns emerge. One of the most elegant ways to bring the outside in, is with whimsical Chinoiserie-inspired wallpapers – a unique style coveted in the 17th and 18th centuries, imparting a European interpretation of Chinese art. Chinoiserie patterns are an attractive choice for setting the overall theme of your interior style, especially if it's a repeating pattern that is delicate and smaller in scale. Alternatively, a larger pattern or mural scene can be used as a statement-making accent wall in a larger, more formal space.
Resene Pip Studio 5 Wallpaper Collection 2022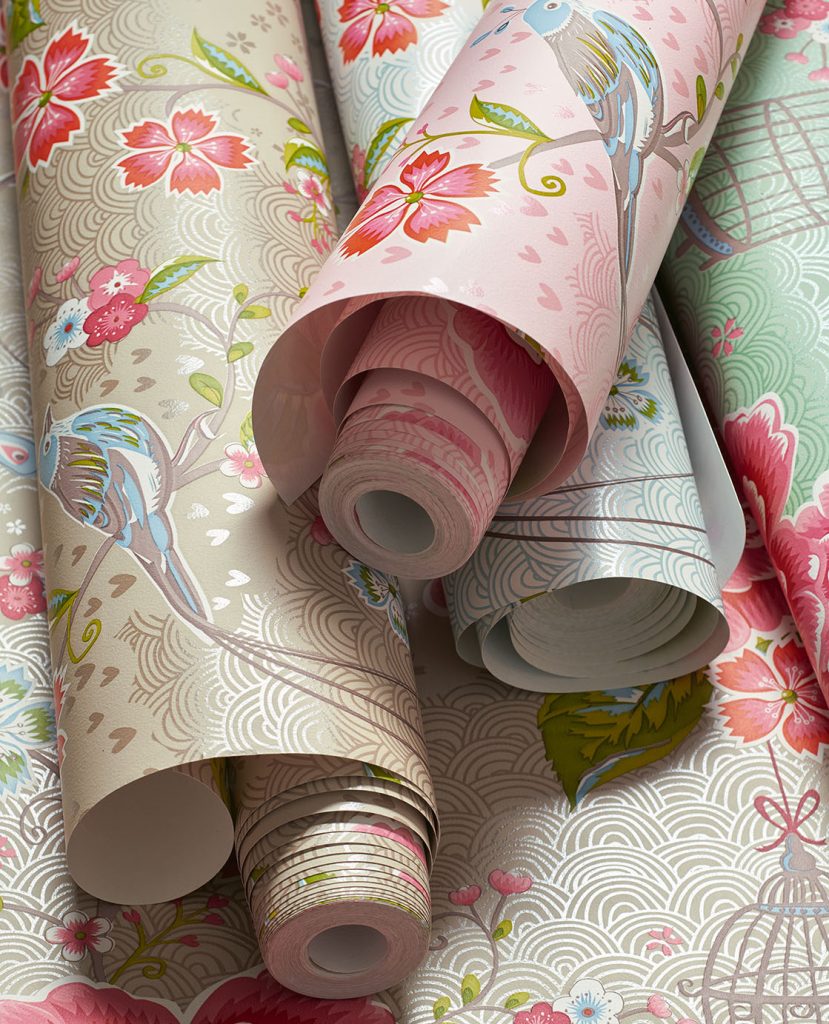 Enduring Damask
The timeless elegance of the Damask design style is also enjoying a huge resurgence this year. The scrolled motifs of this retro nature-inspired wallpaper might conjure sentiments of yesteryear, but with a contemporary twist, it delivers big on chic and stylish in any space. Ever versatile, fresh colourways and plays on scale will give any space an upbeat and contemporary vibe – either repeating the pattern throughout an entire room or trying something a bit different with creating a bold damask wallpaper ceiling or containing smaller areas of pattern within wall panels for some added character.
Resene Vanity Fair Wallpaper Collection 2022
Resene Adelaide Wallpaper Collection 2022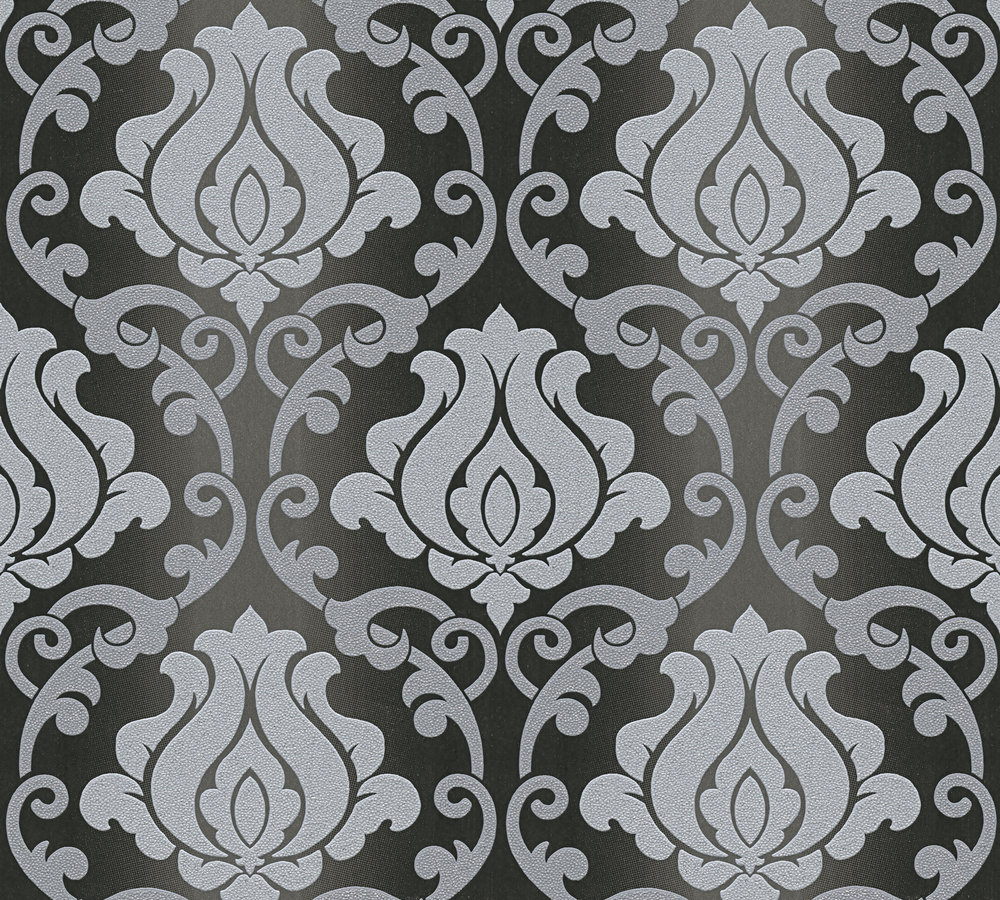 Resene Sanctuary Wallpaper Collection 2022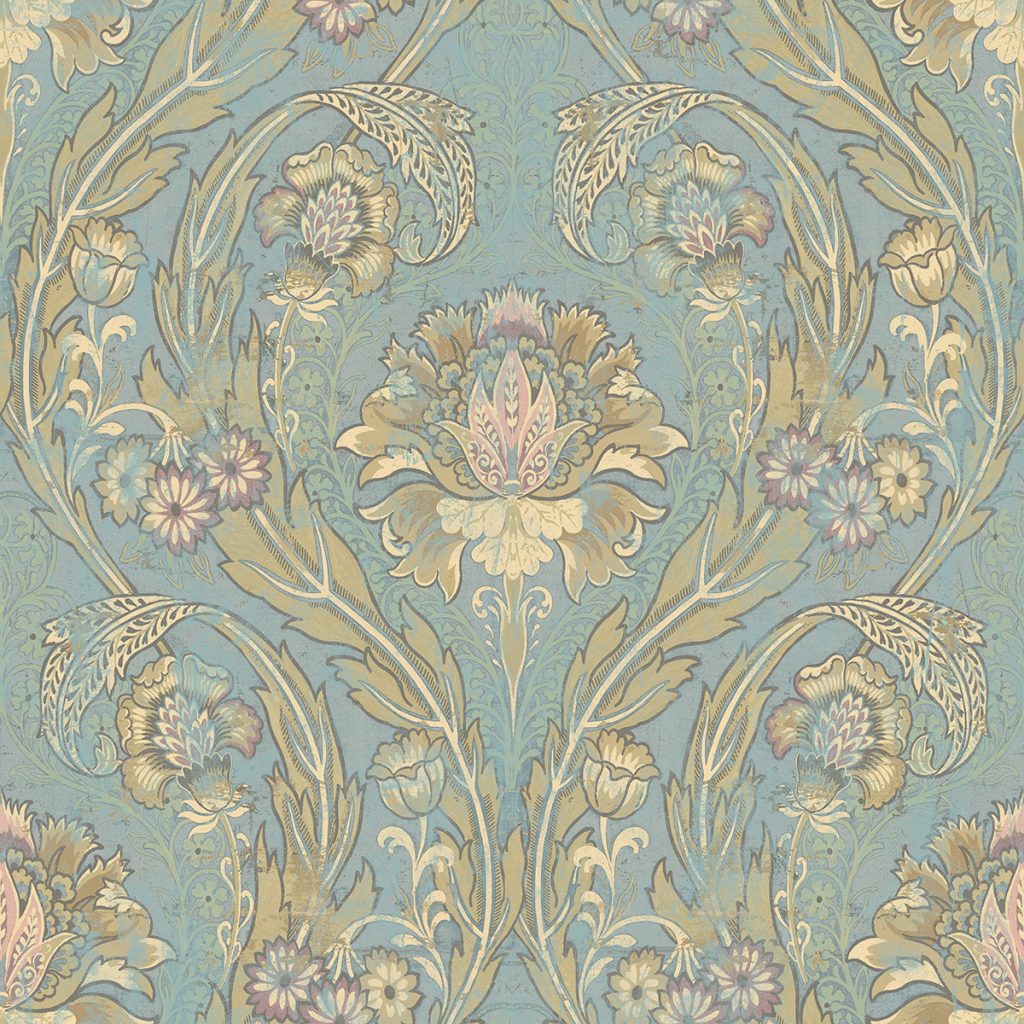 Storytelling with Murals
Scenic wall murals are one of the biggest highlights of 2022's hottest wall trends. Beautiful, lush landscape scenes are perfect for bringing the outdoors inside, especially for homes with minimal gardens or no outside space at all. These pictorial wallpapers create instant impact and instantly capture the imagination. Captivating narratives such as large-scale chinoiserie-inspired scenes depicting cherry blossoms, herons, koi carp or lush flora and fauna narratives that evoke the memory of exotic faraway climes are the ultimate in escapism.
Murals – Resene 1838 Murals Wallpaper Collection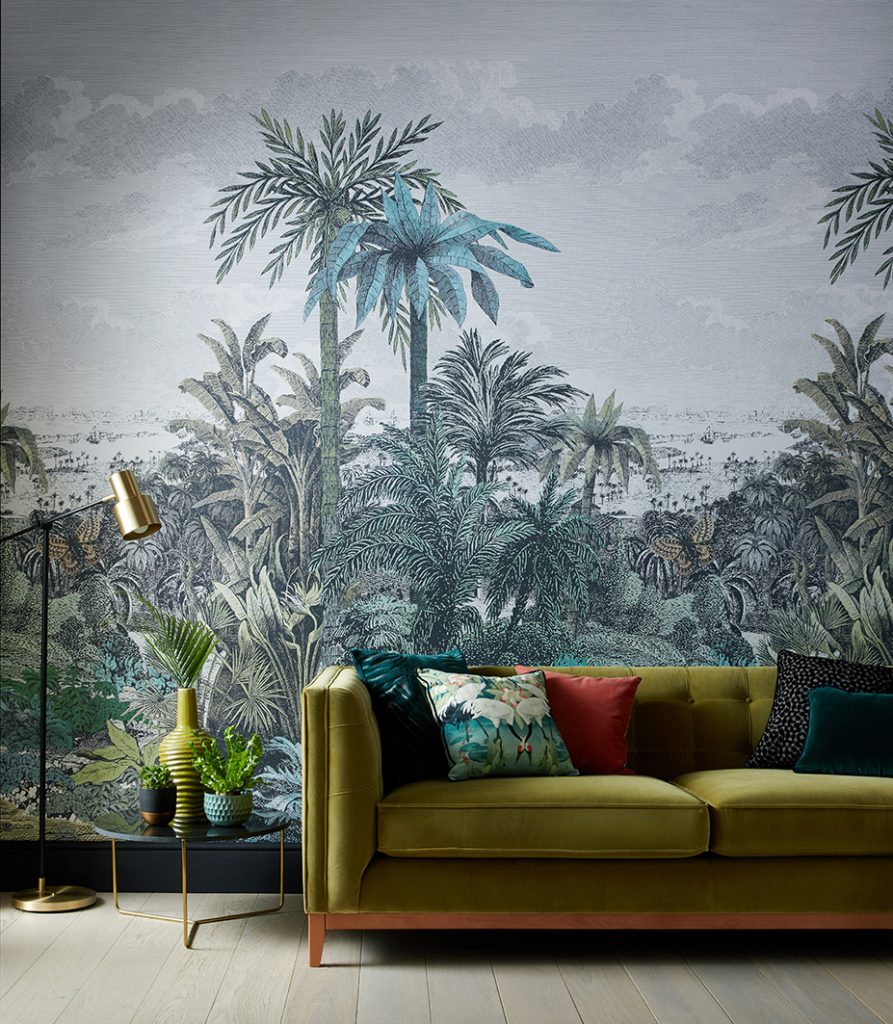 See more of Resene's latest wallpaper collections here.