Ah, Springtime… As the chill of winter fades and we start to feel the growing warmth of the sun on our skin, in the words of comedian Robin Williams, it's "nature's way of saying, 'Let's party!'" but amidst the resurgence of life outside, a familiar ritual beckons – spring cleaning.
While we all love to have a spotlessly clean house, we don't necessarily like to do the work of cleaning it; and you're not alone in finding yourself grappling with the prospect of dedicating countless hours to a deep clean – time that could be much better spent doing the things that we love.
There are, of course, a whole plethora of spring cleaning hacks out there to help make rejuvenating our homes just that little bit easier and bearable. But if you are at the point of wondering how to tackle this year's spring clean without getting overwhelmed by everything else demanding your attention, let us stop you right there and point you in the direction of a certain robotics company that has got their name all over keeping things as convenient, effective and hands-free as possible in the realm of home cleaning.
ECOVACS ROBOTICS would be this very company, who since its inception in 1998, has been at the forefront of innovation in the sphere of service robots. With the resounding motto of "Robotics For All", ECOVACS has embarked on a singular mission, pioneering research, design and manufacturing of service robots for the home to bring the magic of automata into our daily lives.
At the heart of ECOVACS' trailblazing mission lies the commitment to cater to the diverse needs of New Zealand homeowners, ushering in an era of convenience, effectiveness and time-saving solutions when it comes to keeping our homes spotless. The result? An impressive array of ahead-of-the-curve home service solutions that align with the aspirations of modern living and even redefine the very nature of home care. Speaking of aspirations, ECOVACS' recently commissioned independent market research has also revealed as many as 82 percent of New Zealanders are now open to embracing robots in the home, with 66 percent expressing the desire to purchase their very first robot vacuum as increasing value is placed on the convenience, versatility, and time-saving benefits offered by this new generation of robotic cleaner.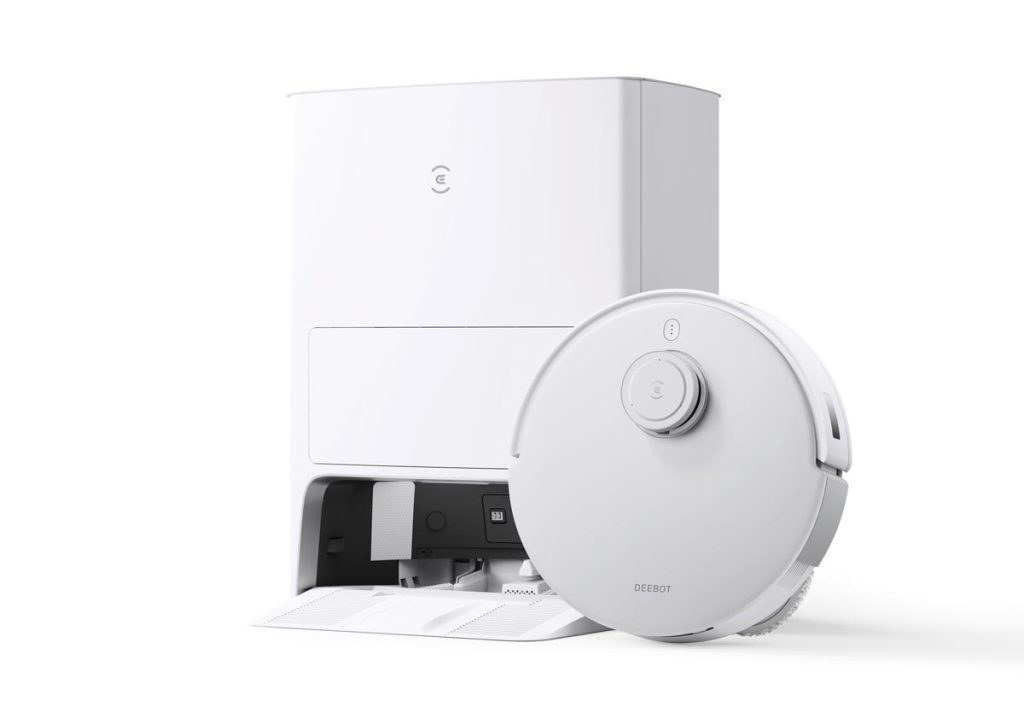 ECOVACS' 25-year journey has recently culminated in the launch of some pretty game-changing flagship launches that you will want to be in the know about, especially if the thought of hands-free cleaning appeals. Enter the WINBOT W1PRO, ECOVACS' testament to reimagining the art of window cleaning. Harnessing proprietary cleaning and suction technology, the WINBOT W1PRO dances across surfaces, leaving in its wake, pristine surfaces. Its repertoire boasts dual-direction cross auto-spray technology, a resilient steady-climbing mechanism, upgraded WIN-SLAM 3.0 path planning, and anti-flare edge detection. Underscoring its prowess is formidable 2800Pa suction power, ensuring no smudge or speck remains. Integrating seamlessly with the user-friendly ECOVACS App offering real-time updates, the WINBOT W1PRO is all about a truly hands-free experience, meaning time is freed up to do anything but spring clean.
Karen Powell, Regional Director of ECOVACS ROBOTICS in Australia and New Zealand, captures the sentiment of innovation and simplicity: "As ECOVACS ROBOTICS celebrates its 25th anniversary in 2023, the desire from New Zealanders to embrace time-saving home cleaning robotics has never been greater. We are delighted to expand our product portfolio with the WINBOT W1 PRO and believe its advanced window cleaning technology means that you can instead 'sit back, relax and enjoy the view' while we continue to deliver the future of home cleaning."
Alongside the launch of the WINBOT W1 PRO, ECOVACS has had yet another cleaning aficionado up its sleeve, having launched its most cutting-edge innovation in home cleaning to date in the DEEBOT T20 OMNI.
ECOVACS ROBOTICS is pretty much synonymous with the phrase "raising the bar in home cleaning like no one else" especially with the launch of this ultimate all-in-one DEEBOT, which they have made cleaner, smarter and more user-friendly than ever before. The genius of the DEEBOT T20 OMNI lies in its agility and mobility, allowing you to bid adieu to the tedious task of toggling between hard floors and carpet cleaning. This, combined with its impressive suction power of 6,000pa – more than three times the strength of most standard robot vacuums – and a runtime of in excess of four hours courtesy of its powerful 5200mAh battery, makes this remarkable piece of engineering a formidable player on the premium robot vacuum front.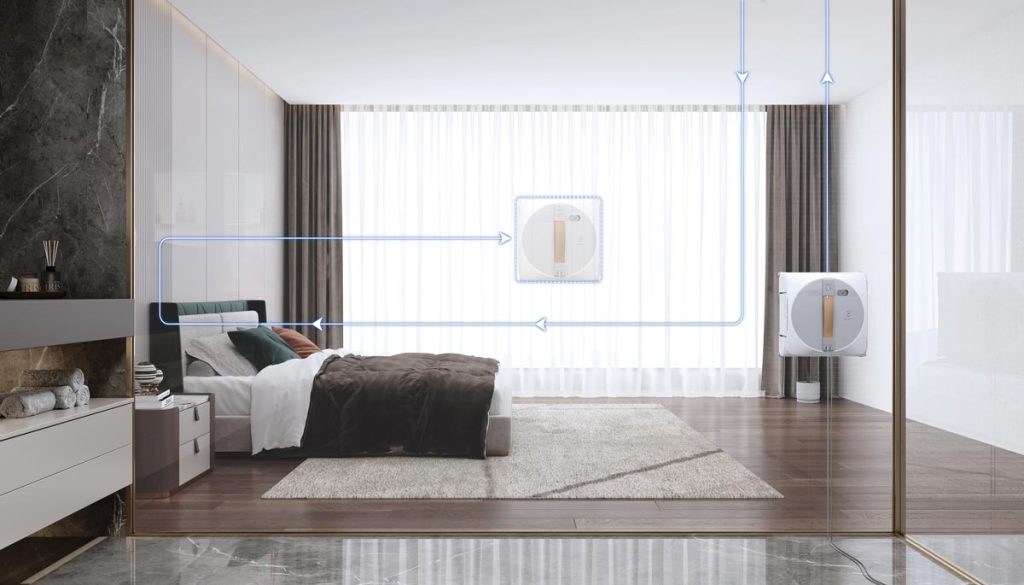 Equipped with ECOVACS' ingenious Auto-Lift Mopping technology, the DEEBOT T20 OMNI intuitively glides between surfaces with some serious finesse. As an ultrasonic sensor detects carpets, the DEEBOT T20 OMNI's mop pads ascend, ensuring a seamless clean. Its Hot-Water Mop Washing feature further accentuates its prowess, utilising the power of heat to dissolve stubborn residues, leaving floors spotless and hygienic.
Central to this future-forward solution for blitzing a deep clean of our homes is the ECOVACS OMNI station, which like its paired T20 OMNI is also quite the nexus of innovation. What feels more akin to a choreography of technology unfolds to produce a refreshingly hands-free experience; for working in tandem, the DEEBOT T20 OMNI is able to recharge, empty its own dust bag, clean the mop pads and even administer hot-water washing.
The DEEBOT T20 OMNI also boasts TrueDetect 3D 3.0 Obstacle Avoidance Technology to ensure precise movement throughout your home in tandem with its TrueMapping 2.0 technology, capable of yielding a home map of unparalleled accuracy. As if this weren't enough in the way of revolutionising how we clean, the DEEBOT T20 OMNI also boasts a super-smart voice assistant called YIKO AI powered by AI Voice Control, which enables you to hold a quality conversation with your DEEBOT on the subject of completing tasks such as initiating a mop, vacuuming a specific area, returning to charger or auto-cleaning.
ECOVACS are clearly all about industry firsts in the realm of service robotics. At the end of the day, what the likes of the WINBOT W1PRO and DEEBOT T20 OMNI offer us is more than just a sparkling abode without the elbow grease; they offer freedom from the mundane and that elusive equation of time and quality to help us keep savouring those things in life that really matter.