The usual expectation of elite athletes is that their diet is filled with a high portion of chicken, fish and meat to sit alongside their intense training regime. And while we're all aware of the benefits of a high protein meat-focused diet for those athletes who are looking to perform at their best, it's only in recent years that a plant-based diet has been seen as just as beneficial to high performance athletes.
Kiwi Olympic athletes, Brooke Francis (née Donoghue) and Luuka Jones, both wanted to make more conscious decisions around what they eat and soon discovered that eating a plant-based diet didn't mean they were compromising their performance. Both Olympic Silver Medallists (Brooke in Women's Double Sculls and Luuka in Canoe Slalom), they were both at first hesitant about pursuing a lifestyle that may not work with their performance goals, however with careful management of their diet they found they could still perform at their best.
Wanting to show others that eating meat isn't an essential part of being an athlete, the women worked with performance sports nutritionist Christel Dunshea-Mooij to create a cook book of tasty, nutritionally balanced, plant-based recipes that don't compromise athletic performance and help with training and competition recovery. Complete with tips from Christel on how to ensure a plant-based diet still meets all your nutritional requirements, as well as tips from other high-profile athletes such as Alex Maloney and Marcus Daniel, the book aims to show how a plant-based diet can be beneficial to both our bodies and the planet.
M2woman got a chance to chat with Brooke, Luuka and Christel and asked them about their decisions to pursue a plant-based diet, how they ensure they have the right fuel to perform and tips for those wanting to explore it themselves.
What first inspired you to explore a plant-based diet?
Brooke: In my last few years of high school the idea of eating meat didn't sit well with me for a number of reasons. I was vegetarian for three years and unfortunately I didn't have the information I needed to fuel myself properly over this time and soon became iron deficient which was impacting my rowing.
When I left school with a dream to represent NZ in rowing, I made the decision to eat meat again to fuel my body. A few years later in 2017/18, eating meat still didn't sit well with me so I made the decision to go vegetarian but this time I worked with my nutritionist and did lots of research on what I needed to do to fuel myself as a now elite athlete – which can be found in the book.
Lukka: A few years ago, I ended up adopting a bunch of pet chickens. I had never really considered chickens as pets before, but after spending time with them, I realised that they are beautiful, curious creatures and very sentient beings. They enjoy exploring, sunbathing and, like us, they have good days and bad days. Most of all, they love to be loved.
I realised that of the billions of chickens in the world, most are subject to a life far from that of my free ranging hens. It made me think really hard about where our food comes from, and at what cost. Small changes can collectively add up to make a big difference.
I switched to plant based eating because I didn't enjoy eating meat and because my chickens made me realise that so many of the animals raised for consumption deserve much better lives and conditions than what they currently endure.
You are both highly successful athletes with Olympic Silver medals under your belts. Were you ever worried that making such big changes to your diet would compromise your performance?
BF: For me, this was a choice that I felt strongly about and knew from previous experiences the implications it could have on my performance. I feel that there are lots of assumptions that a plant-based diet is inadequate for a sports person, but this is not the case.
Sports people need to be conscious of their fuelling requirements and demands no matter where their protein/carbohydrate sources come from. In many ways, putting more focus on my diet has made me a better athlete from being more aware of my nutritional requirements.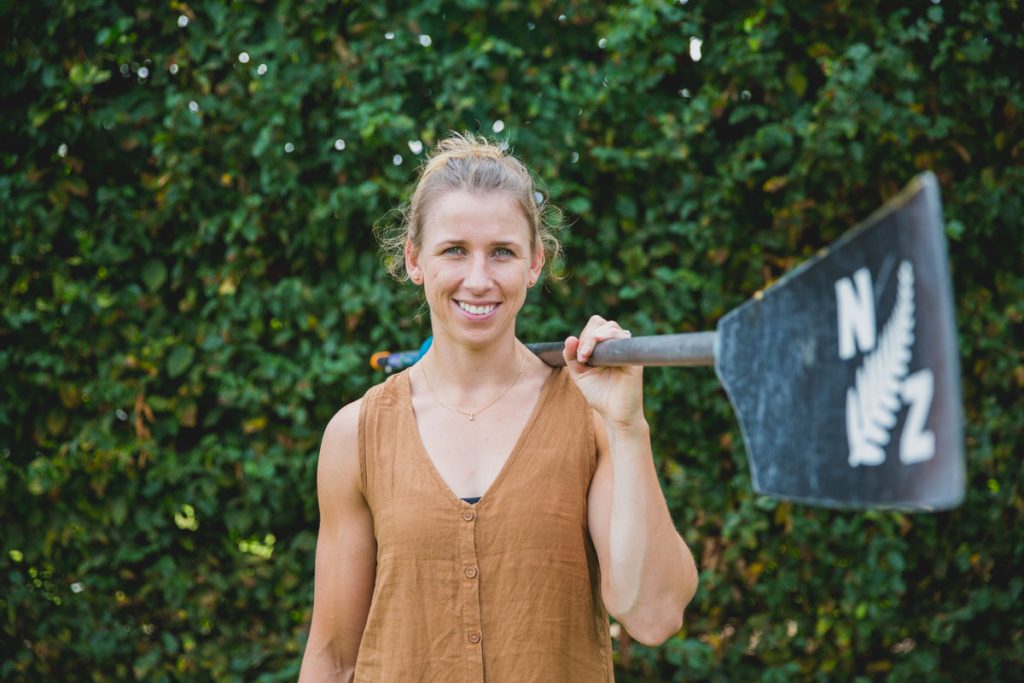 LJ: 100 percent. I wanted to stop eating meat for a long time, but was fearful of the impact this might have on my performance. As high performance athletes, we have big goals, and work very hard to achieve them. We are often looking for the one percent gains. I thought that to be a successful athlete, you had to eat meat to achieve daily protein requirements.
When I finally decided to commit to not eating meat, my nutritionist Christel was very supportive. With the right information, and now through my own experience, I feel very comfortable in my ability to perform on a plant-based diet.
What did you find most challenging when first starting a plant-based diet?
BF: In the beginning, a lot of the meals I cooked were adapted meat dishes and often lacked flavour or felt like they were missing something. I soon learnt that it was better to cook specific plant-based meals. It is awesome to have a collection of our favourite meals put together in this book – it makes picking what to have for dinner a little easier.
LJ: Travelling can be a lot more difficult on a plant-based diet. I was in Bratislava, Slovakia for a training camp and all of our meals were catered. Every dish was meat based, but I opted for a vegetarian alternative. Some meals I was brought out a bowl of lettuce, other times a wheel of baked cheese. Very few of the meals had a good nutritional profile, or were suitable for an athlete trying to train and perform.
I realised very early on that I had to be self sufficient and proactive around my nutrition when travelling. Being prepared and taking my own food with me is something I am now very used to, and very much enjoy.
What have been the biggest changes you have noticed in your health?
BF: One of the things I worked with Christel on during my adoption of a plant-based diet was looking at how many calories I was burning from training and day to day life. We then looked at what I would need to eat, in terms of how much food and what kinds of food, to keep up with these demands to enable me to train and perform day after day. I found I was able to train more consistently and recover faster which had a big positive change on my overall performance as an athlete.
What have been the biggest surprises?
BF: Since I first became plant-based, an increasing amount of people have spoken to me about wanting to try incorporate one or two plant-based meals into their week. I feel like people feel more inspired to do this and branch out from the norm – 'meat and two veg'.
LJ: I always struggled with low iron levels, and I was worried that by switching to plant-based, my levels might be even lower. However in my personal experience, I have found that my iron levels have been consistently better since being plant-based.
As high-performance athletes, how do you ensure your body's have the fuel they need to perform at your best?
BF: Working with Christel has been amazing in this space. I have lots of knowledge from her which is exciting to share in this book. I also think intuitively we all know what foods are going to make us feel better when performing over others.
LJ: I agree with Brooke. It was so great to have Christel's knowledge, to ensure we are fuelling for the work that we are doing. This was part of the reason we wanted to create this book: to share this knowledge and information with people so they can make good decisions about fuelling, not only for performance but for an active, healthy lifestyle.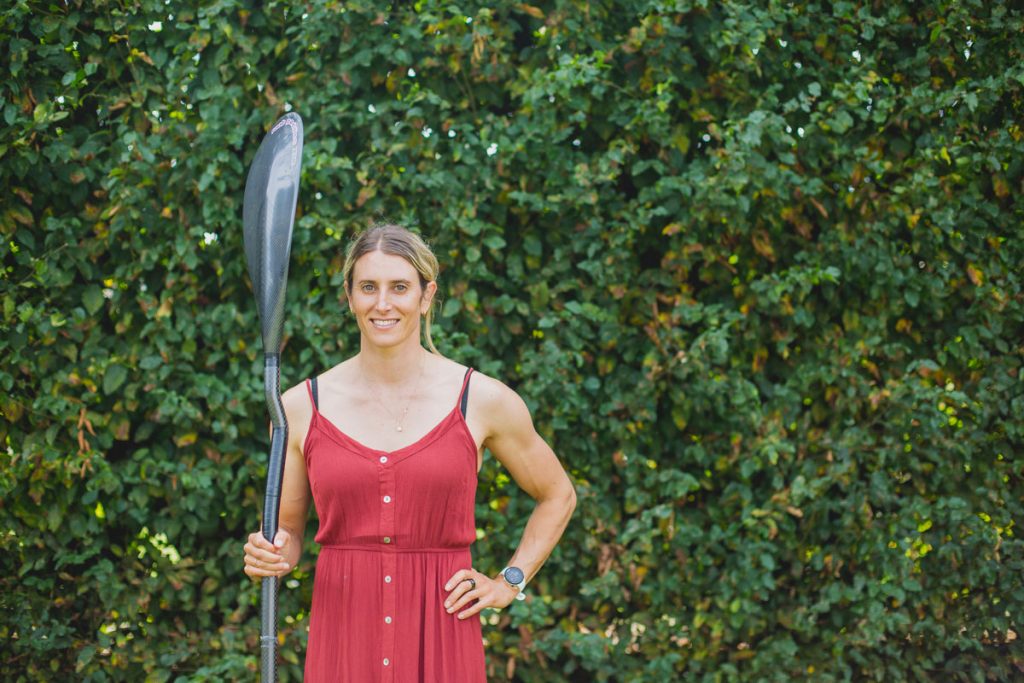 What advice do you have for those wanting to explore a plant-based diet while leading active lives?
BF: Give it a go. There is no reason to be put off or scared. Start by incorporating a few meals into your week and go from there.
Christel Dunshea-Mooij: Plant-based diets can be healthy and nutritionally adequate and there is no evidence that there is a difference in athletic performance between vegetarians and non-vegetarians. But it is extremely important that these diets are planned to provide you with adequate macro nutrients (carbohydrate, fat and protein) and micronutrients (vitamins and minerals) to support training and competition.
If you are considering switching to a plant-based diet, we strongly recommend discussing the reasons behind your decisions with your family, coach, or any other support person to ensure that your decision is warranted and, if necessary, will be supported.
What was your biggest motivation for writing Sustain?
BF: I know how useful the resources in this book would have been for myself as a teenager. I really hope it helps other people feel confident in their decision to eat more plant-based meals and be more conscious of our impact on the planet.
CDM: Luuka told me during a nutrition consultation that she was really keen to write a plant-based recipe book with me. Although initially reluctant (as this is out of my comfort zone), I have really enjoyed the time spent discussing this project with Brooke and Luuka as it includes so many aspects that are important to me; growing your own vegetables, looking after our planet, sport, and fuelling and nourishing your body.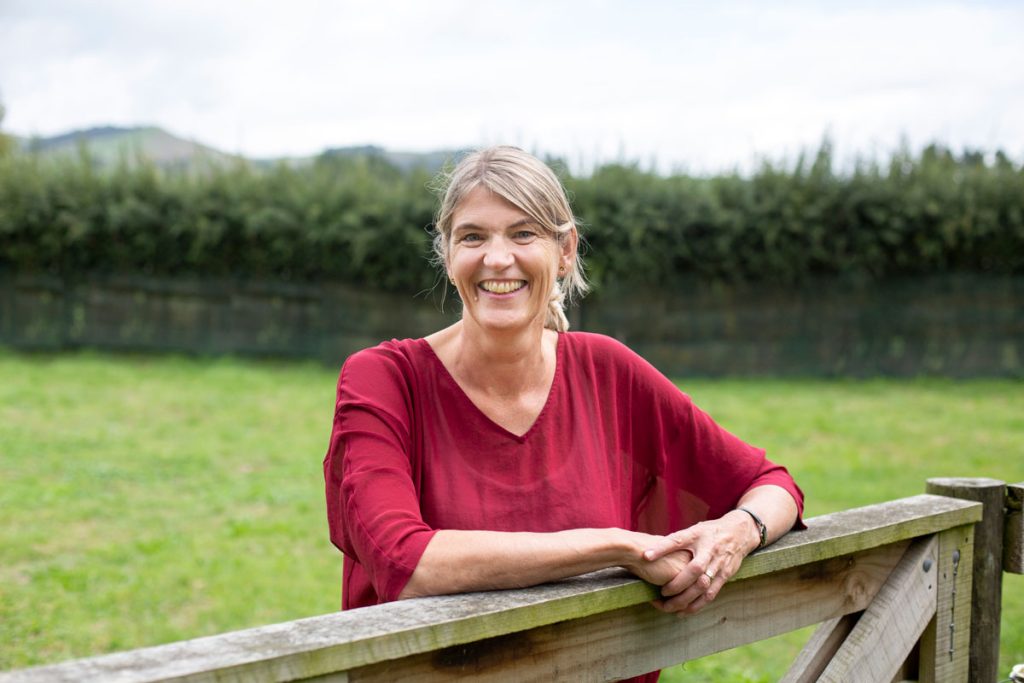 What do you hope readers get out of the book?
CDM: Proceeds from Sustain will be donated to The Waterboy, a charity breaking down barriers for Kiwi kids to participate in sports.
BF: Our book is more than recipes. I hope the information teaches people about the energy demands of sport on our bodies and what we need to do to fuel ourselves to perform. I also hope people will be inspired to learn more about the impact we as humans have on the planet and know that small changes add up to making a positive difference in the world.
CDM: By combining the latest evidence-based science with the nutrition needs of the athlete, I hope that this book creates a useful resource for active people following a plant-based diet. And of course the reader can enjoy a lot of yummy recipes.
Why was this important for you to do?
BF: As a kid, participating in sport was (and still is) a big part of my life and I have so many happy memories associated with it. If we can help more kids have these experiences, that would be a big win in my eyes.
CDM: I believe that sport participation makes such a positive impact on one's life. Besides helping children get active and healthy, sports participation can have other major benefits such as mental well-being and increased self-esteem.
What is your favourite recipe from the book?
BF: Big call.. but right now it would be our Spinach Saag with paneer
LJ: Also very difficult, but probably the Asian Noodle Salad
CDM: I would say all of them, but I really like the Tofu Noodle Soup.
Mushroom and Leek Risotto
A leek in a risotto is much better than a leak in a boat.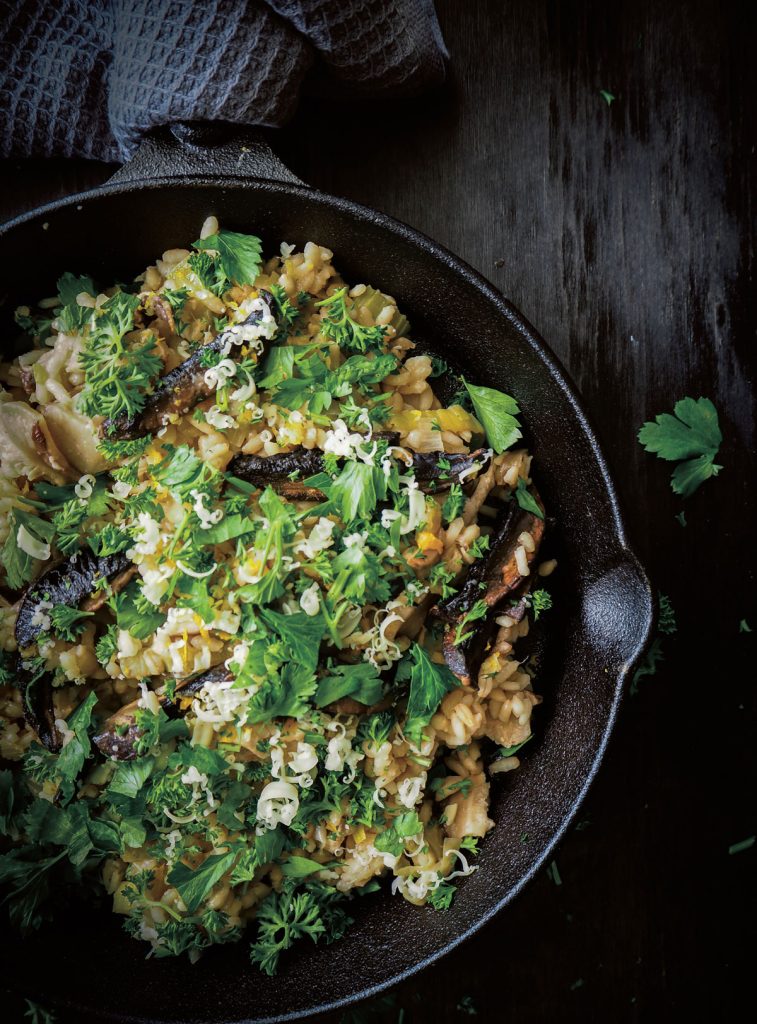 Serves 4 athletes
Ingredients
1 cup sliced mushrooms
2 cups water
1 litre vegetable stock
(made with 2 stock cubes, or you can make your own)
1-2 tbsp butter or oil
1 large leek or 2 small leeks, sliced
1 cup arborio rice
2 cloves garlic, finely chopped
¾ cup grated cheese
(or ¼ cup if using Parmesan)
2 cups chopped baby spinach leaves
Zest of ½ lemon
Salt and pepper
To serve (optional)
1/2 cup grated Parmesan
1 handful of chopped
parsley
How-to
In a small pot, heat the water over a medium heat. Once simmering, add the stock and reduce heat to low.
In the meantime, heat a large frying pan over a medium heat and add 1 tablespoon of butter or oil. Add the mushrooms to the pan and saute, stirring frequently, until tender and slightly browned, 3–4 minutes. Add the remaining butter or oil to the pan with the sliced leeks. Saute for 1–2 minutes or until softened and very slightly browned. Add the rice, and cook for 1 minute, stirring occasionally, to coat. Add the warmed stock to the pan, .½ cup at a time, stirring almost constantly, giving the risotto little breaks to come back to a simmer. You want the mixture to be cooking but not boiling or it will get gummy and cook too fast. Keep adding the stock, stirring to incorporate, until the rice is 'al dente'. You may need to add more water; adjust as appropriate.
Once the rice is cooked through, remove from heat. Add the cheese and baby spinach and stir through. Add the lemon zest and season with salt and pepper.
To serve, divide between serving bowls and top with a sprinkle of Parmesan and parsley, if desired. Alternatively, for extra protein, add ½ cup feta and ½ cup toasted walnuts.