Our Lips are Sealed with Blistex Intensive Repair
Winter is easily the best time of year for many. It is, after all, high season for roaring fires, wooly knits, mugs of homemade hot cocoa and just generally all things cozy and Hygge. Though amid the joys that come with rugging up at this time of year, there is one part of our body that tends to get overlooked when we head out into the cold. 
While we take steps to layer up our bodies, our mouths are almost always one of the last things we protect from the chills of winter. At worst, we might not even do it at all, leaving our lips exposed to the harsh climate. To make matters worse, our lips don't sport the same type of skin as the rest of our face and body, being much thinner, more sensitive and without the luxury of natural oil glands to help keep things from becoming dry and brittle. Without this extra protection, they're almost always exposed to the elements, which along with severe indoor heating reducing moisture and humidity in the air thrown in, leads to those dreaded chapped lips.
Which is why, other than staying hydrated by drinking water, it is crucial to have a fail-safe lip treatment at our fingertips with the singular purpose of wrapping them in a protective, moisturising barrier to swiftly restore lip-smacking levels of hydration and keep damage from the harsh elements at bay.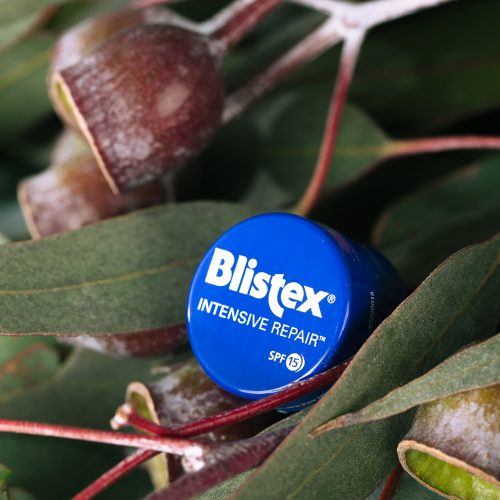 Blistex, the author of cult classics in all things lip care, has made a thing of championing relief formulas that repair and quench dry, distressed lips damaged by the elements. One of our all-time favourite go-tos from their dedicated lip care range is their cocoa seed butter-enriched Blistex Intensive Repair.
This mineral oil-free lip treatment instantly relieves and repairs dry, chapped lips instantly with a tingle you can feel working, courtesy of its cooling Eucalyptus- and Menthol-infused formula. With the added benefit of SPF 15 to protect from harmful UVB rays, Blistex Intensive Repair is that heavy duty performer, which wastes no time soothing and sealing chapped lips with a special barrier to help restore their natural moisture balance. In fact, this hard-working lip balm comes with the assurance of visible results in a snappy 24 hours.
In the knowledge that look-at-me-lips, especially with Winter's brisk air making a beeline for them, require a great deal more than just lip service in a treatment, this lip care bestie right here is your answer.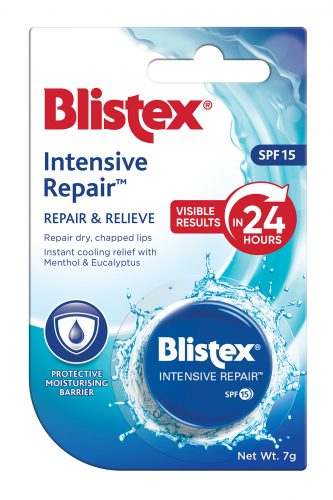 Read The Latest Issues Of M2woman Magazine