Hit refresh on the home-front and give your space an update with these new drops in-home tech and furnishings.
Slim & Powerful Sound Machine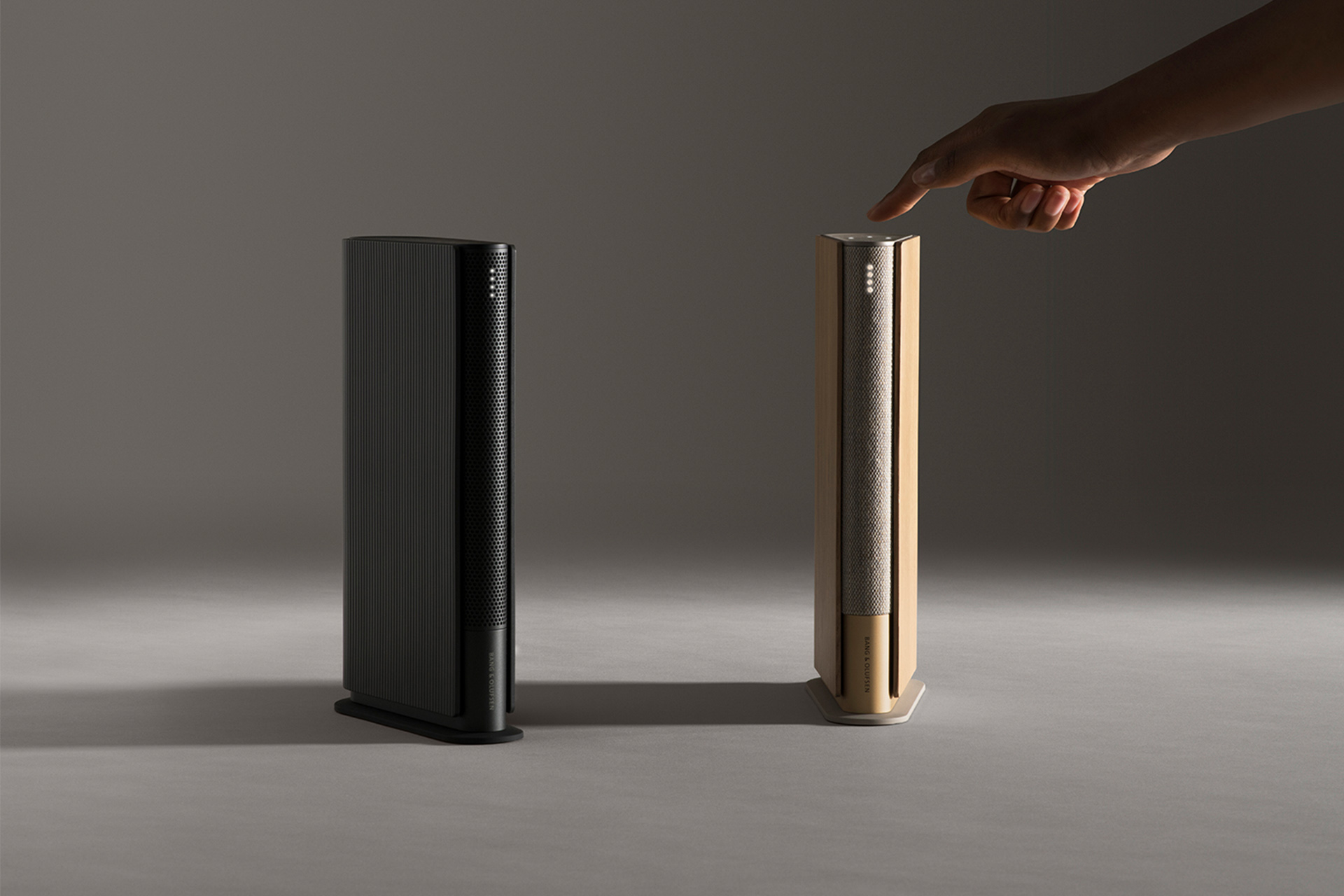 LAYER, a London-based creative agency focused on experience-driven design for both the physical and digital worlds, has partnered yet again with another forward-thinking brand, Bang & Olufsen, to bring us Beosound Emerge. This impossibly slim, yet surprisingly powerful home speaker delivers full-range, ultra-wide sound despite its size, through its revolutionary driver configuration that promises flawless sound experience in every listening environment. These speakers also support Apple Airplay 2, Chromecast and feature a built-in radio and microphone for voice control.
The beauty of Beosound Emerge doesn't end on an audible note as its aesthetics are sensational, which highlights Bang & Olufsen's dedication to craftsmanship. Available in Gold Tone and Black Anthracite, the speakers inspired by the compact form of a book use tactile and warm materials that make for stunning interior pieces like oak, woven Kvadrat textile and pearl-blasted aluminium.
Premiere-Level Entertainment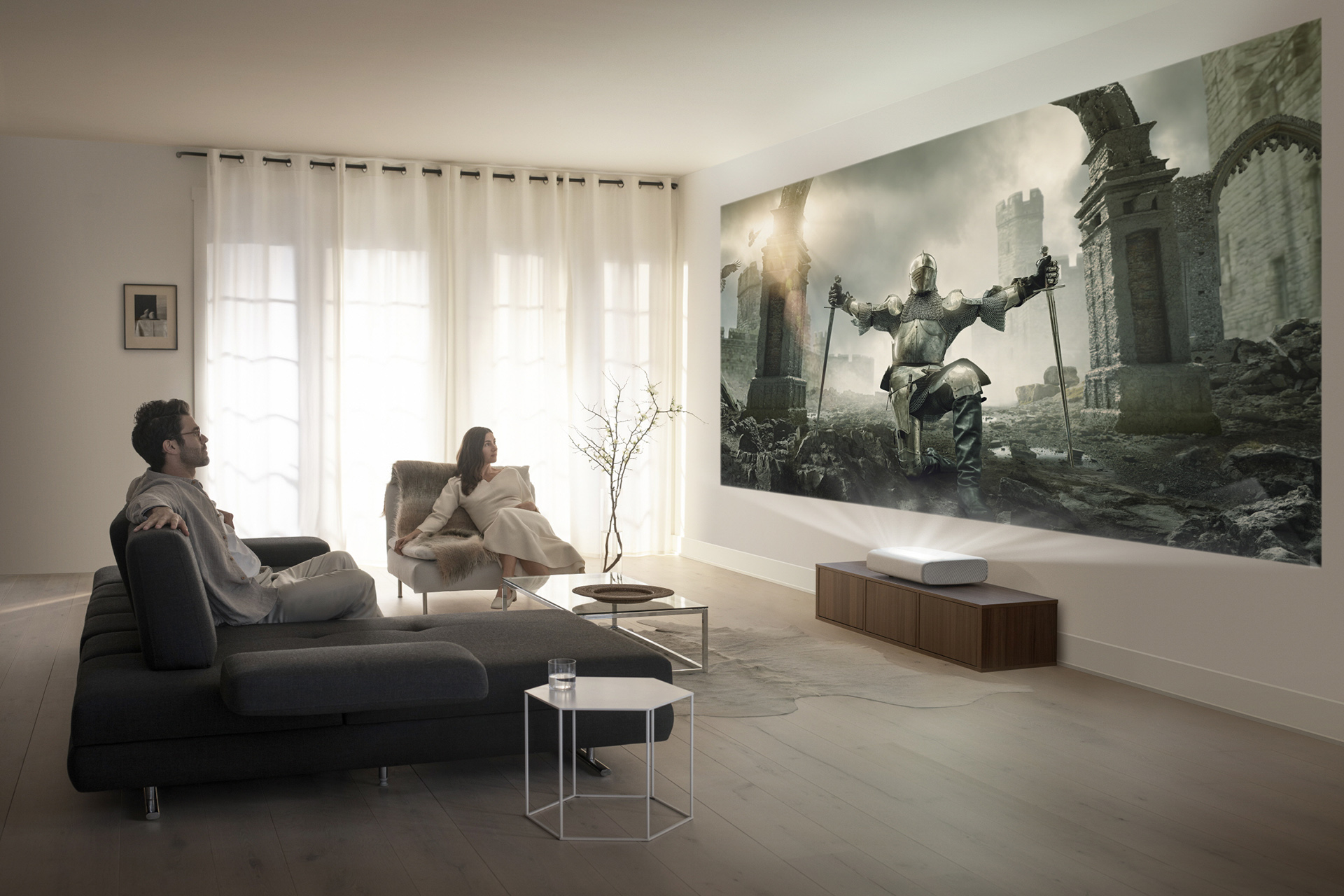 For a hot minute in 2020, in-home entertainment became our only option as cinemas were shut. While some sense of normalcy is back, it's beyond understandable if we choose to err on the side of caution and still opt to watch movies from the comfort of our own homes.
The immersive, big picture cinematic experience every film buff craves is now within reach with Samsung's all-new 4K Ultra Short Throw Laser Projector, The Premiere.
The Premiere is packed with innovative features and the latest in AV technology. The smart projector delivers 130-inches of 4K picture from its ultra-short throw triple laser projection technology, which simply means it can be positioned close to the wall, allowing it to neatly fit into your living room. The device also offers powerful room-filling surround sound, all packaged up in a sleek and premium unit designed to fit seamlessly into your space. It also supports Filmmaker Mode, a world first, which helps remove post-processing treatments allowing you to watch movies as the creators intended.
The Premiere (LSP9T RRP $12,999.95 | LSP7T RRP $7,999.95) is available at leading retailers and online at samsung.com/nz.
A King Fit for Every Queen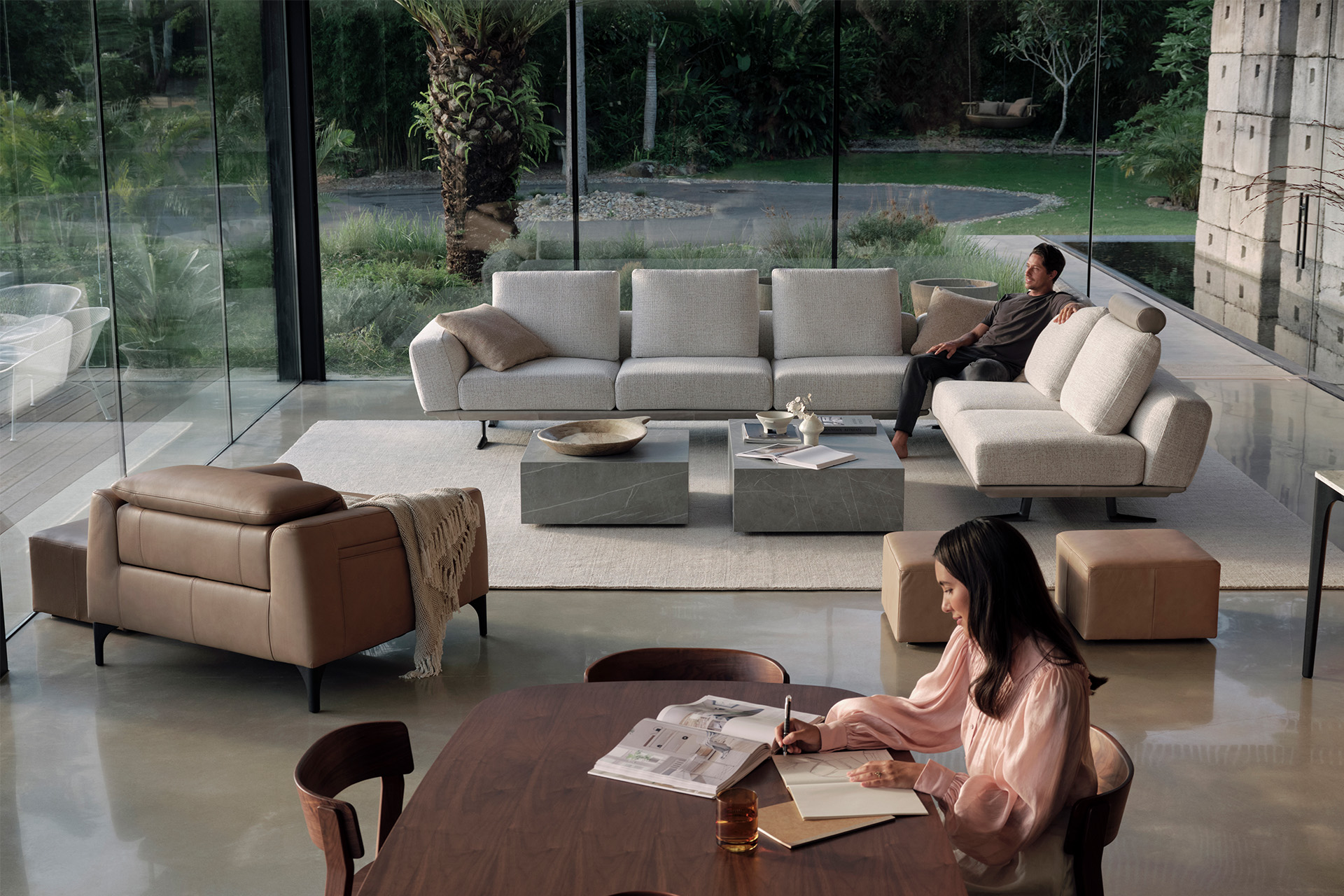 Did you know that on average, a typical sofa lasts between 7 and 15 years? Could it be that your living room's most essential piece is in dire need of replacing?
If you're on the hunt for one, we're here to introduce you to one of the front runners on the furniture design scene. King, whose designs are supreme, contemporary, and award-winning, are all built with the highest quality of craftsmanship so that it's made to last. One of their latest offerings, the Bellaire Sofa – offers all of the best things the couch world could offer. It is a fusion of contemporary design, timeless luxury, comfort, functionality, and relentless focus on sustainability packaged up in a living room piece with the grandest of modern silhouettes.
Unrivalled comfort is synonymous with King, and each of the Bellaire's components has been individually developed to provide the highest level of comfort. If you love the design of the Bellaire sofa, you will be pleased to know the range extends to include something for the bedroom. The King's Bellaire Collection has been designed to create a luxuriously relaxing sanctuary, perfect for hibernation this winter.
Available in-store and online at kingliving.co.nz.