On Trend – Lazy Sundays
Embrace the key winter trend of "Cocooning" and swathe the home with pieces that make hibernation look chic. Be it lounging on a sink-in sofa or curled up in bed with a good book, make the most of grey days by simply taking the time out.
Style Tip.
Rich merlot and caramel tones add to an indulgent atmosphere of relaxation.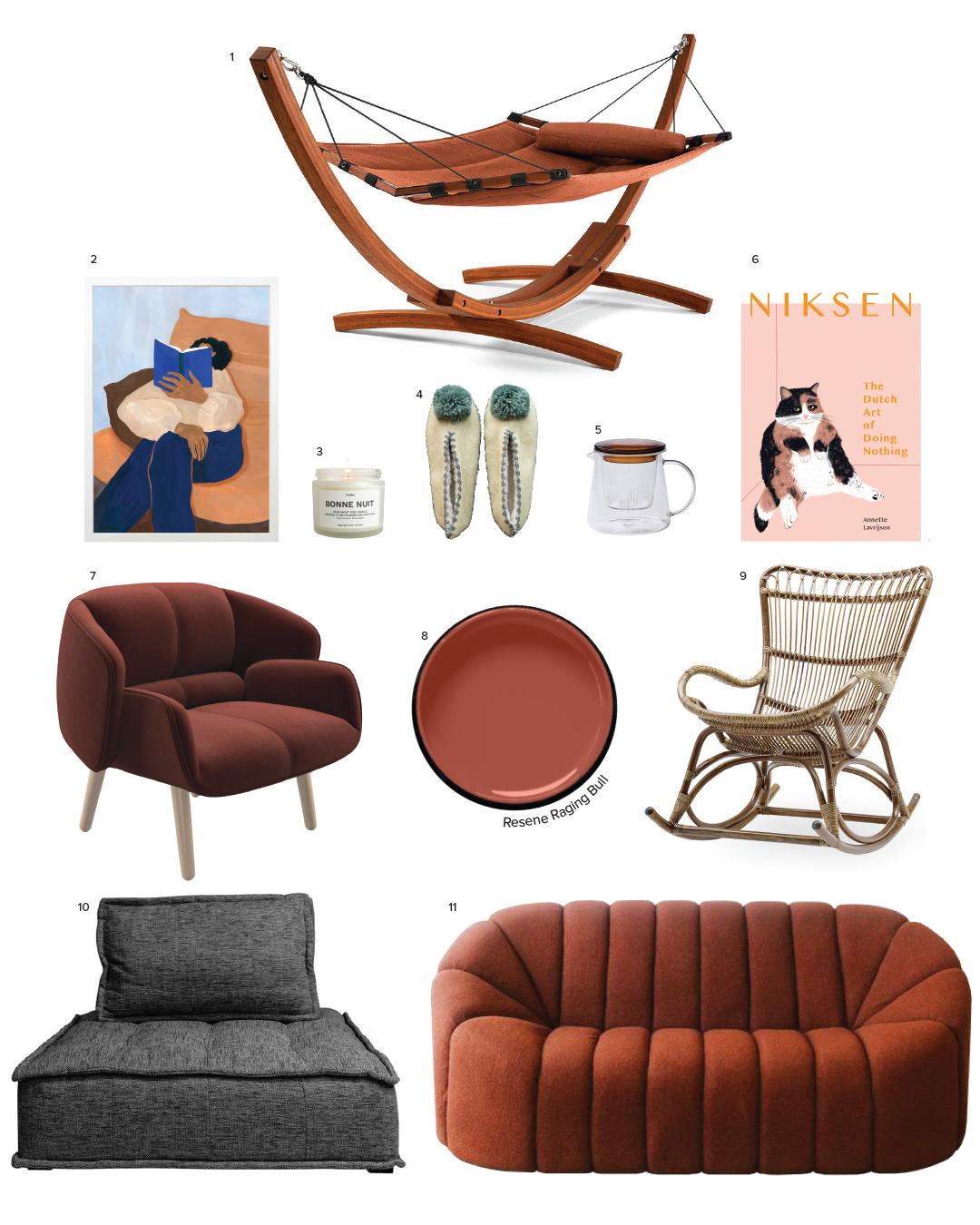 1. Hammock, $4090 from Lujo  |  2. Print, $169 from Paper Plane Store  |  3. Candle, $35 from Crushes  |  4. Woolen Slippers, $49 from Everyday Needs  |  5. Teapot, $45 from Green with Envy  |  6. Niksen – The Dutch Art of Doing Nothing by Annette Lavrigsen, $29.00 from Sunday Home Store  |  7. Armchair, $5929 from BoConcept  |  8. Resene Raging Bull, $4.80 from Resene ColorShops  |  9. Rocking Chair, $1089 from Green with Envy   |  10. Lounger, $2399 from Nood  |  11. Sofa, $3250 from Kindred Road
Hero image from Città