1. Matte Makes Moves
Soft and cool with a barely-there feel, Gucci Sérum De Beauté Fluide Matifiant, $92, is enriched with seboregulators as well as moisturising ingredients to create a comfortable shine-free finish all day.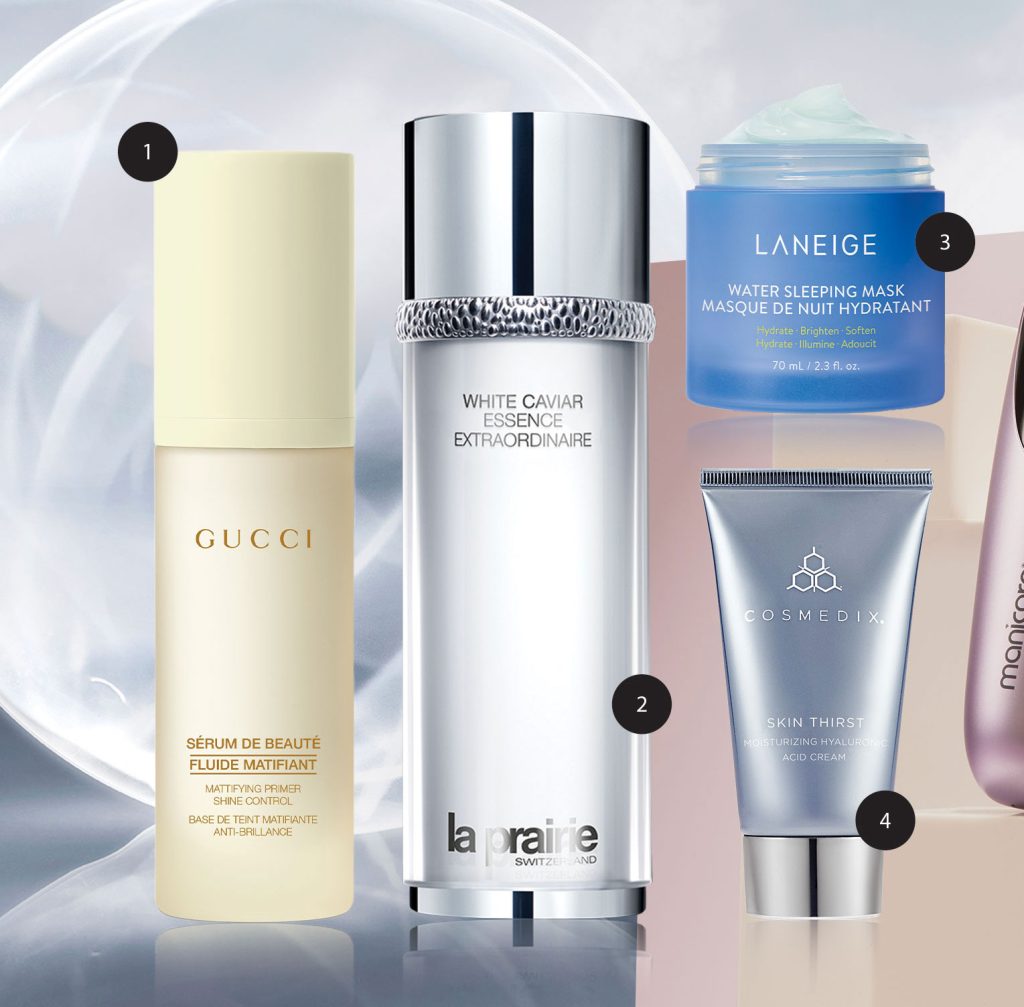 2. Ballad of Light
Inspired by the dance between light and water in the pristine Swiss peaks, La Prairie White Caviar Essence Extraordinaire, $675, draws from the power of lumidose; a tyrosinase inhibitor that actively prevents the process of pigmentation.
3. Morning Dew
The iconic Laneige Water Sleeping Mask, $55, has had its fifth-generation revamp with a probiotic complex to create a brightening effect by morning.
4. Perfect Finish
Hyaluronic acid, witch hazel and lecithin is infused in the new Cosmedix Skin Thirst, $80; a gel-to-cream moisturiser that hydrates yet mattifies the skin with a blurring effect.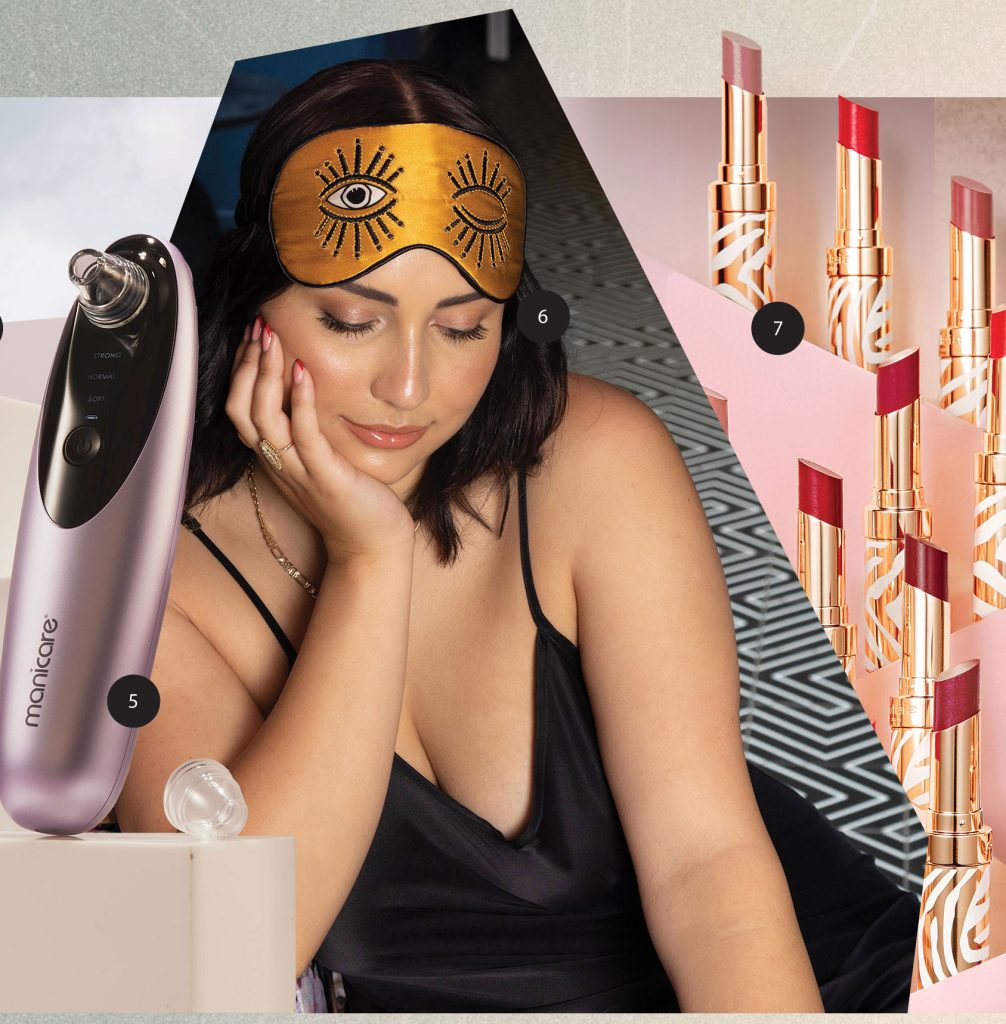 5. Visibly Clear
Manicare Salon has launched the most satisfying at-home extraction device; the Magnifying Pore Vacuum, $89.99, to clear pore congestion and slough away dead skin cells.
6. Sleeping Beauty
Double stuffed with pure mulberry silk, Silki The Label El Dorado Camila Eye Mask, $129, is an uber-plush night-time essential to ensure a cool deep sleep.
7. Colour Melt
Lips are getting a glow over with the latest trend in lustrous formulas. Sisley Phyto-Rouge Shine, $78, glides on effortlessly like a balm and deposits glossy vivid hues with a single swipe.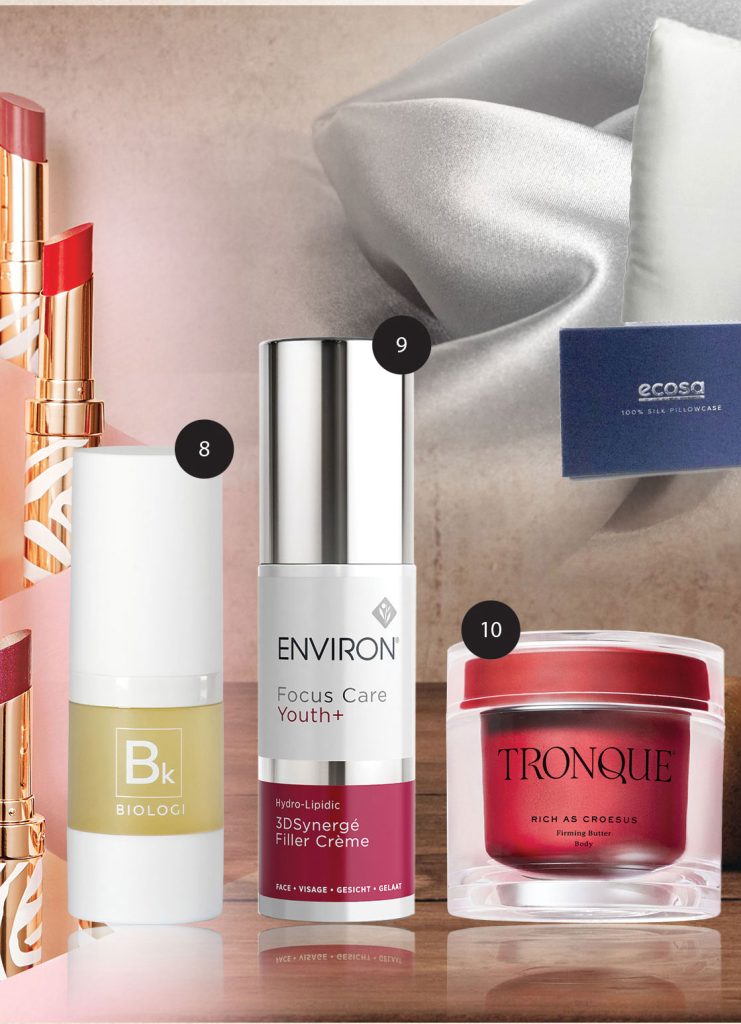 8. Plant to Bottle
The revolutionary Biologi Bk Vitamin C Face and Eye Serum, $94, delivers undiluted, active vitamin C from the potent kakadu plum.
9. The Full Effect
A mix of hyaluronic acid and peptides in Environ Focus Care Youth+ 3DSynerge Filler Creme, $151, creates a filler effect to improve the cushion of fat in the skin and re-inflate aged skin.
10. Clean Sins
A dreamy blend of shea, cacao, mango and avocado butters are whipped into silky perfection in the self-indulgent Tronque Body Butter, $130.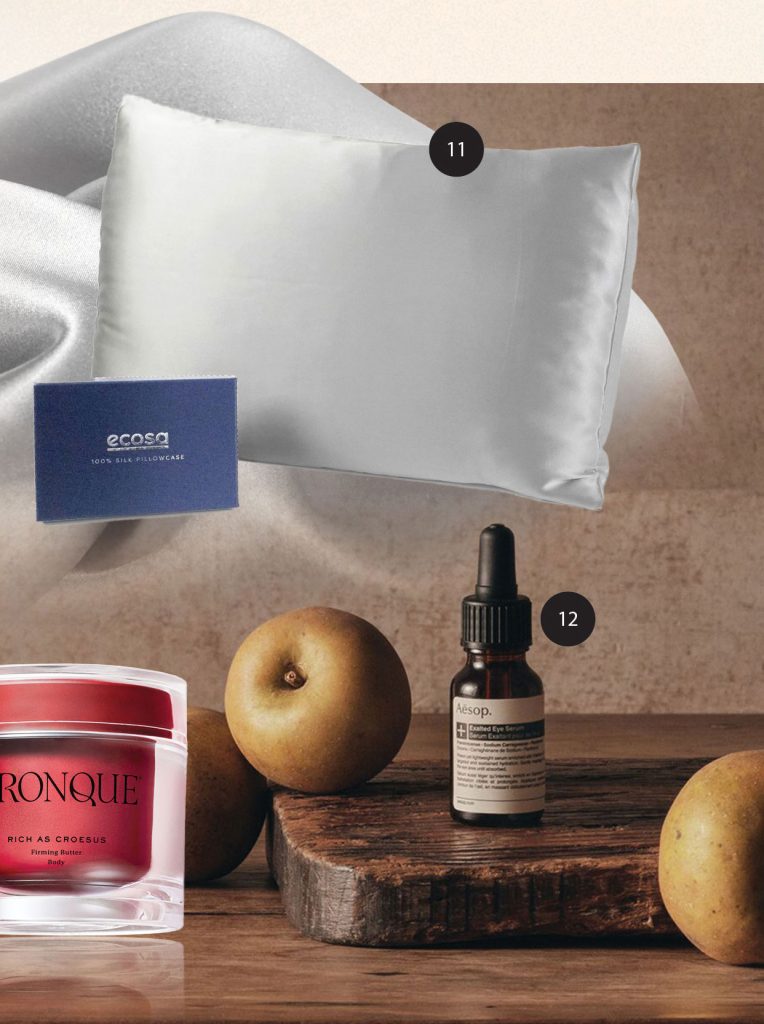 11. No More Bed Head
Wake up to frizz-free hair and prolong your blowouts. Using the highest density silk on the market, Ecosa brings a new level of beauty sleep with their Silk Pillowcase, $120.
12. Eye See Clearly
Suited to sensitive and mature skin, Aesop Exalted Eye Serum, $145, targets dehydrated eyes with a large dose of vitamins and humectants to promote moisture retention.