All Day, Every Day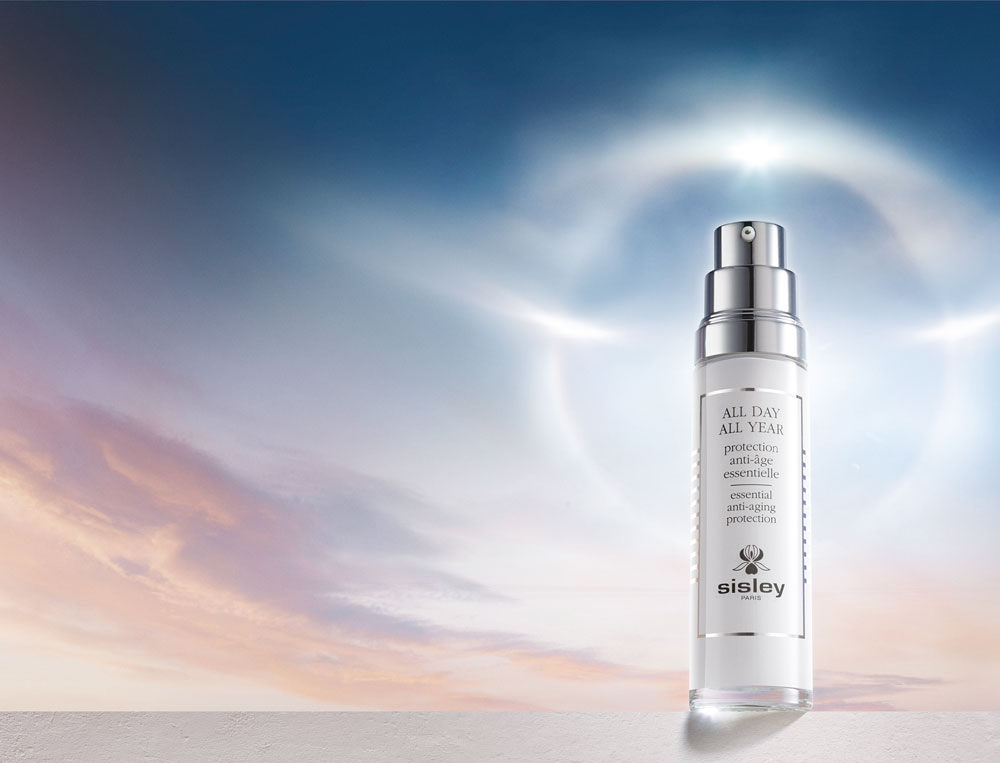 We all know that sun protection is a quintessential part of our daily skincare routine but what we don't prioritise is defending our skin from atmospheric pollutants. When UV rays and pollution are combined, they create a cumulative impact and can overwhelm the skin's natural defense system. The reformulated Sisley All Day All Year, $590, is a physical and biological shield made of myrtle, sesame seed, dandelion, sophora japonica and white willow leaf extracts that work to inhibit aggressors, limit the harmful effects of pollutants and stimulate the skin's defense system.
A daily top coat that can be incorporated to any routine, it's the ultimate resilience builder for city dwellers.
New Fundamentals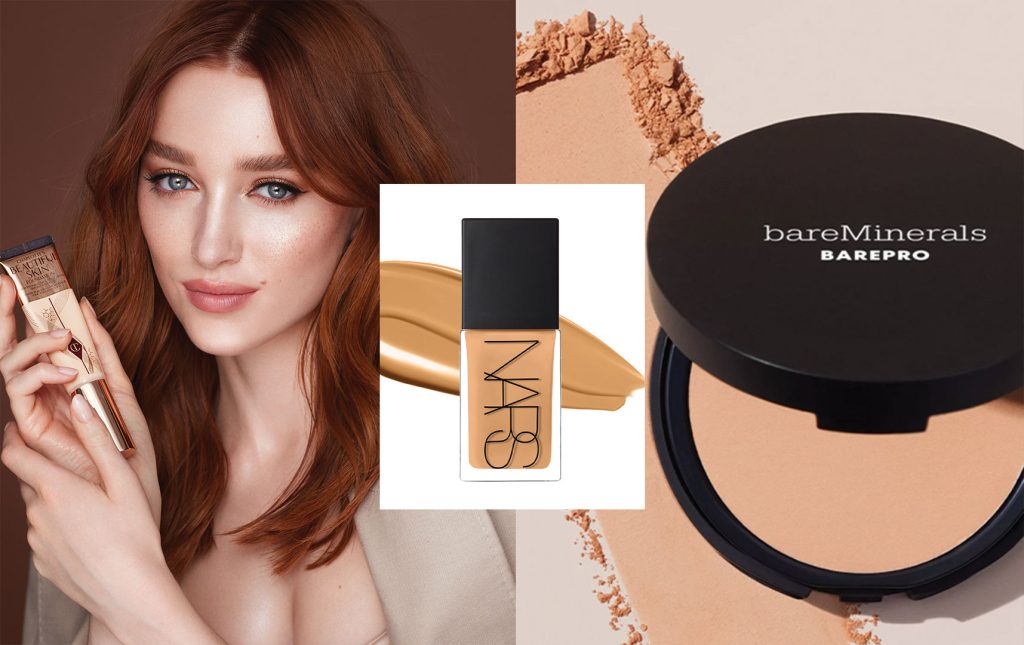 Emulating healthy skin is the assignment of the year. The biggest product launch to date from Charlotte Tilbury, the new Beautiful Skin Foundation, $71, has taken the world by storm with seven tubes selling every minute. Infused with hyaluronic acid, the featherlight formula brightens skin tone and holds water to create a radiant finish that lasts. The iconic NARS Light Reflecting line has two new products that you simply can't forego. The Foundation, $80, blurs and smoothes skin texture while skincare ingredients defend against the WFH aggressor, blue light. To set your dewiness in place, use a light dusting of the Loose Setting Powder, $64, for a soft-focus effect without dimming the wattage of your face beat. Last but not least, we can't forget about BareMinerals. Breathable with a natural-matte and full coverage finish, BAREPRO 16 Hour Skin-Perfecting Powder Foundation, $58, offers sweat, humidity and transfer -resistance while improving your skin complexion over time.
The Clay Factor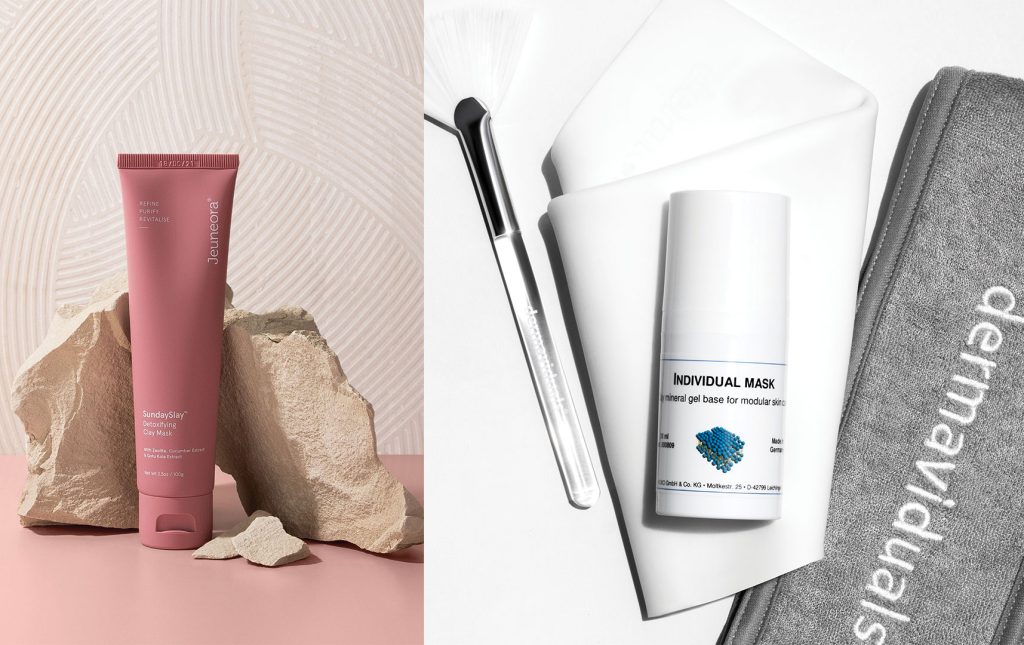 Kaolin clay is a hero ingredient when it comes to detoxifying face masks. Its ability to refine pores, clear blackheads and remove impurities makes it a superior base ingredient. Jeuneora SundaySlay Detoxifying Clay Mask, $65, uses kaolin as well as zeolite clay to provide a brightening factor while elderflower and cucumber hydrates the skin. For a customised mask infused with serums to target your specific skin concerns, dermaviduals has launched the At Home Facial Kit, $TBC, that includes accessories to accompany the iconic Individual Mask.
From a Star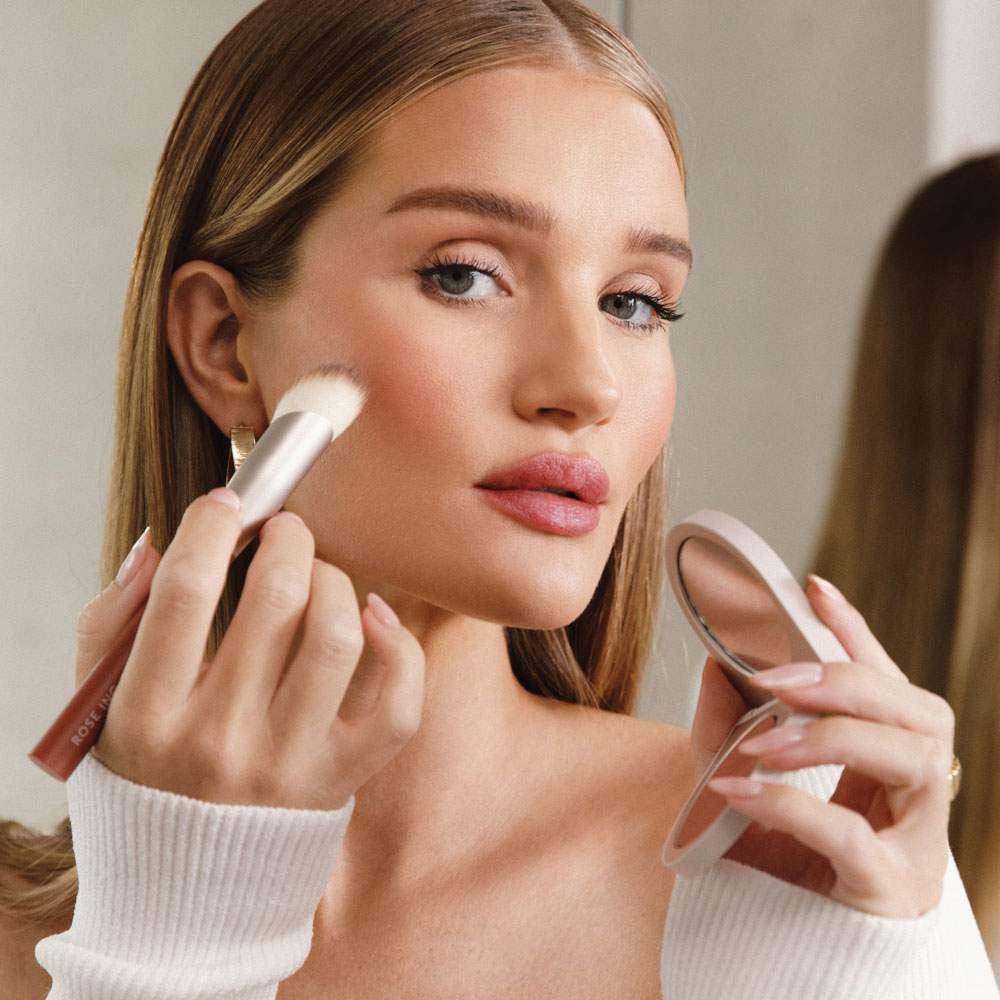 Celebrity beauty lines are the latest it-trend that we can't get enough of – the expectations we have for them are higher than they used to be. Rosie Huntington-Whitely's Rose Inc has garnered a lot of attention and for good reason. Perfect for dew lovers, the Softlight Luminous Hydrating Concealer, $49, and Blush Divine, $49; are light-reflecting formulas that are blendable and easy-to-use with exceptionally on-point and wearable hues.
Boosted Power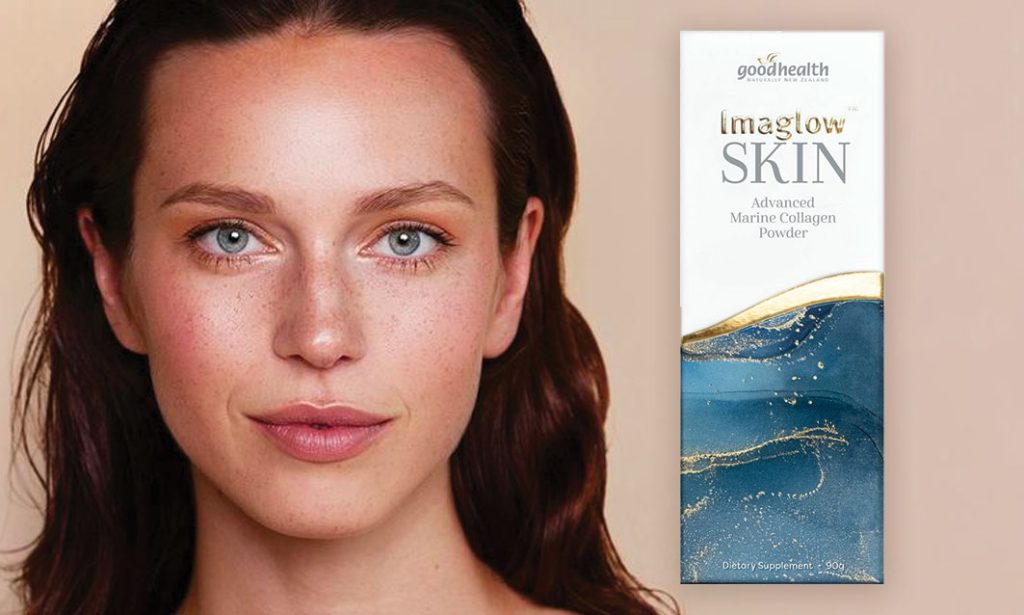 Our natural collagen production levels begin to decline when we reach our 20's. From this point, our hair becomes lack lustre, nails are brittle, and our skin becomes a tell tale sign of how tired we truly feel as the years go by. To help maintain the building blocks that reflect a youthful appearance, Good Health ImaGlow Powder SKIN, $61.50, uses New Zealand blackcurrant extract and zinc – the two necessary ingredients to provide optimal collagen production and support skin health.
Lift and Fan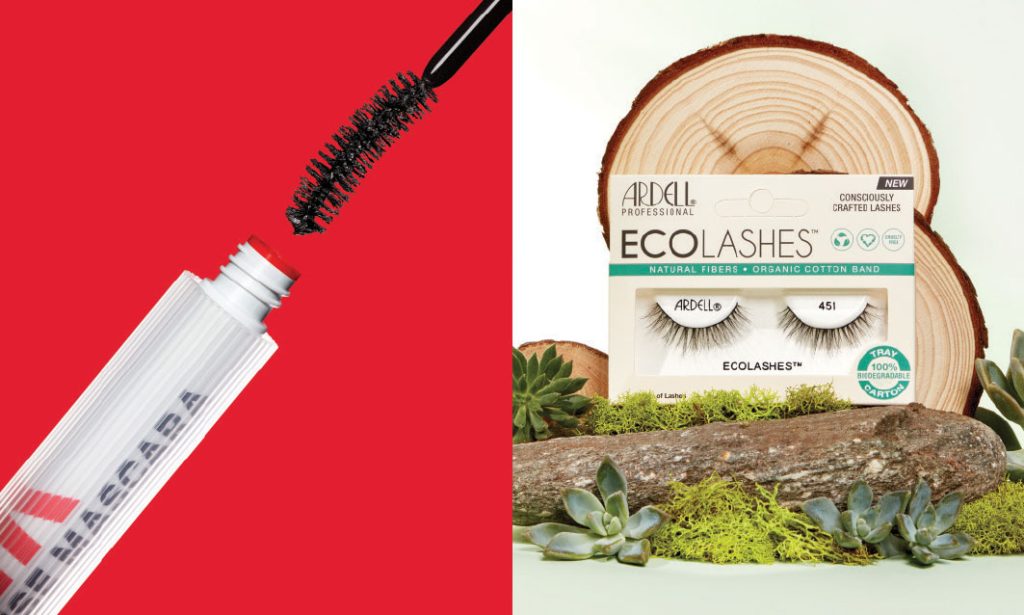 With natural beauty being championed globally, mascaras are following suit to create natural definition in lashes. Milk Makeup Rise Lifting + Lengthening Mascara, $49, is a soft, buildable and clump-free formula that lifts, lengthens and curls without weighting lashes down. To add a touch of volume and extra length, opt for Ardell Eco Lashes, $16.99 – made of organic cotton and natural fibres, you can beautify your peepers in a conscientious way.
Root to Tip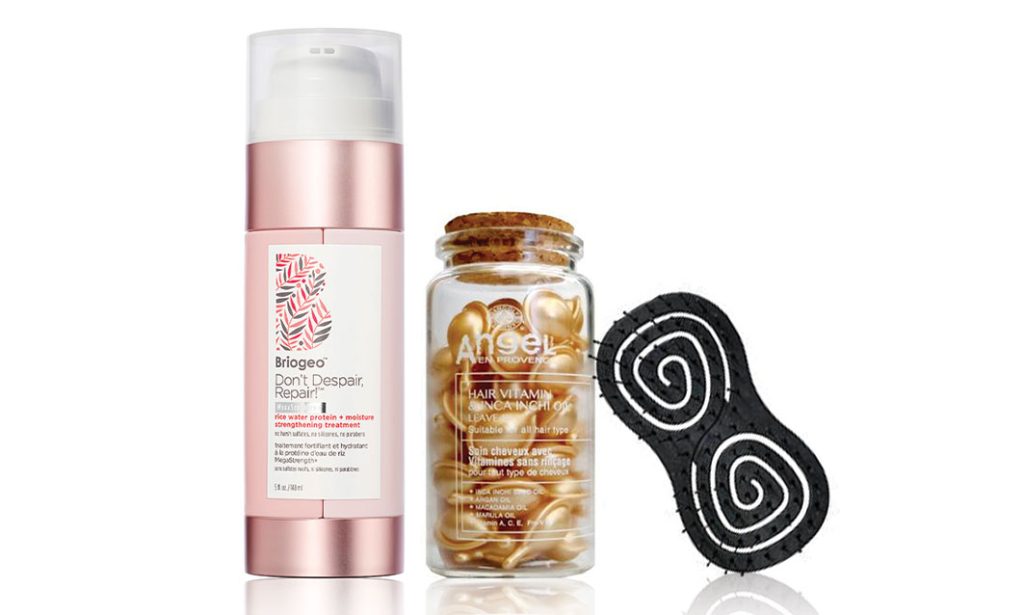 As the seasons change, our routines need to adapt to the cooler weather. An addition to the Briogeo Don't Despair, Repair! line, the MegaStrength+ Rice Water Protein + Moisture Strengthening Treatment, $69, is a dual-action formula that simultaneously protects the hair while keeping it hydrated. Cocktails need not be only imbibed. Angel en Provence Hair Vitamin & Inca Inchi Oil Leave-in, $37.90, is a vitamin cocktail with vitamins A,C, E and Pro-V from inca inchi seed, argan, macadamia and marula oils. Rich in omega 3, 6 and 9, it calms scalp inflammation and regulates sebum while maximizing moisture retention. To smooth out knots and help disperse product, LUST Detangling Eco Hair Brush, $14.90, is made from renewable wheat straw to create flexible bristles.
Skin In The Game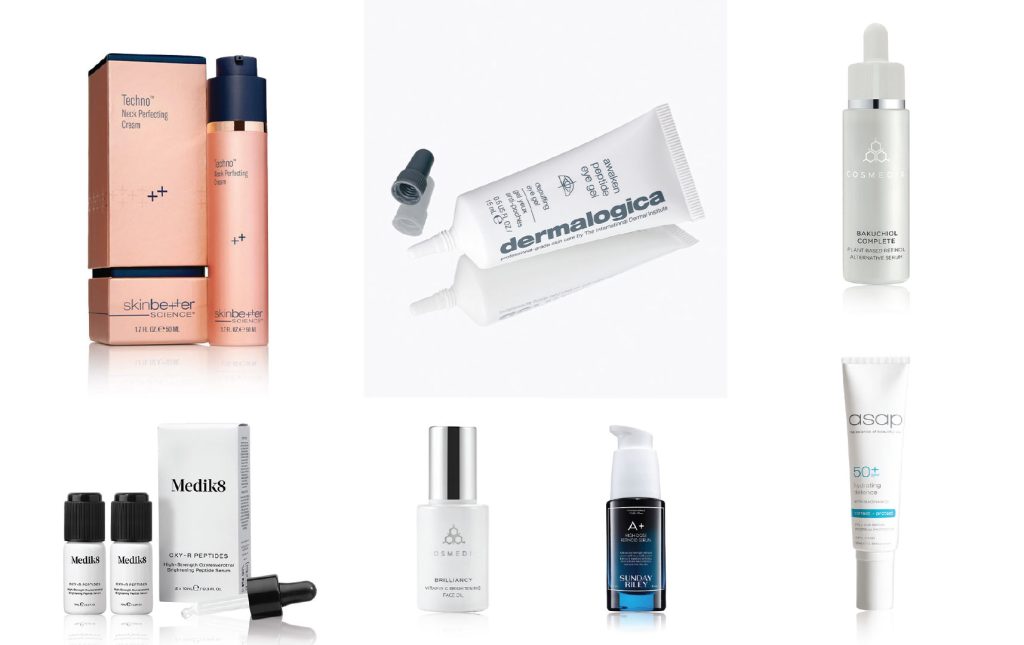 Now is the time of the year to update your skincare regimen with potent actives to undo the sun damage over the summer. Firstly, we must never neglect our skin from the neck down to avoid a crepey decolletage. Skinbetter Science Techno™ Neck Perfecting Cream, $265, visibly improves the appearance of aging and laxity to strengthen and firm the skin. During the rehabilitation stage of covid, you may have noticed that our eyes speak the truth of the fatigue we're experiencing. Dermalogica Awaken Peptide Eye Gel, $109, is a cooling gel formula with caffeine and tetrapeptides to brighten and revitalise the delicate area. To tackle pigmentation, Medik8 High-Strength Oxyresveratrol Brightening Peptide Solution, $149, blocks the function of tyrosinase to inhibit melanin production like no other. When used in conjunction with Vitamin A, C and SPF, the brightening power is boosted. Cosmedix Brilliancy Vitamin C Brightening Face Oil, $189, combines the benefits of antioxidants in an oil based formula to ensure the skin retains hydration. Sunday Riley A+ High-dose Retinoid Serum, $199, is a superpower vitamin A serum with 1% liposome encapsulated retinol and 5% retinoid ester blend. For those who are blessed with a bun in the oven, Cosmedix Bakuchiol Complete, $97, restores tone, clarity and radiance. Niacinamide, turmeric and hyaluronic acid is infused in asap SPF50+ Hydrating Defence, $95, and also works as a blurring primer to even out skin texture.
WILD & FREE
In line with the mood of '22, the latest in the olfactory world depicts a new energy that we are aspiring to – adventurous with a fresh perspective and no inhibitions, ready to take on the world.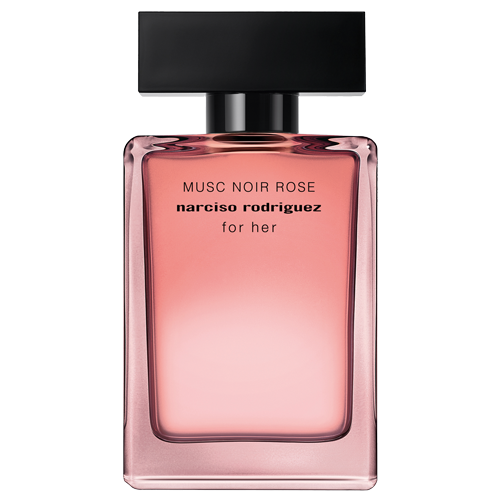 No Pretense
Capturing the meaning of feminine intimacy and open vulnerability, Narciso Rodriguez For Her Musc Noir Rose, 50ml, $172, is a creamy amber floral that's more subtle than its sisters.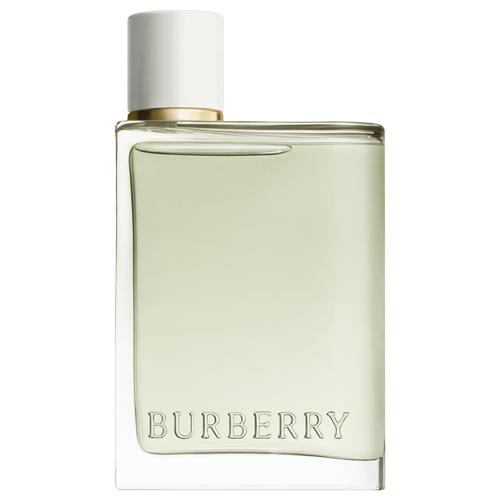 Urban Wanderer
A fruity floral blend of peonies, green pear and roses inject a vivacious energy to the woody base in the Burberry Her, EDT, 50ml, $157, for a spirited yet understated charm.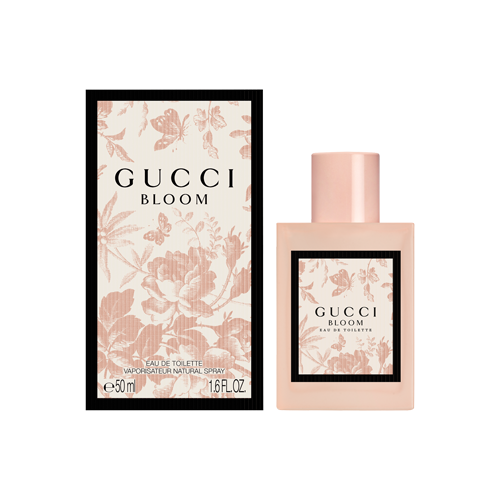 Floral Dreamscape
The new interpretation of Gucci Bloom is light and luminous with a splash of green citrus in the EDT, 50ml, $151. Neroli gives the original trio of jasmine, tuberose and rangoon creeper a freshness that speaks to the nature of free-spirit.