The Gujarati classic chicken curry. A dish often served when the family come together to share a meal. A classic Sunday lunch served with hot roti (rotli).
Serves: 4
Prep Time: 25 minutes
Cook Time: 30 minutes
Ingredients:
1 whole chicken (1kg), cut into pieces
3 tablespoons oil
5 whole cloves
3 whole green cardamom pods
1/4 cinnamon stick, broken
1 medium onion, diced
1 tablespoon fresh green chilli, minced
11/2 teaspoons ginger, minced
1 teaspoon fresh garlic, minced
2 teaspoons salt
1 teaspoon garam masala
1 teaspoon turmeric powder
1 large potato, 3cm sized chunks
2 cups tomatoes, blended, tinned or fresh
2 eggs, hard boiled, halved lengthways
1 tablespoon fresh coriander, chopped
Method:
Cut chicken into small pieces, trim off fat, wash and pat dry. In a large saucepan, heat oil on a medium heat, add cloves, cardamom and cinnamon for 30 seconds or until darkened. Add onion and cook for 2-3 minutes or until lightly browned.
Add chilli, ginger, garlic, salt, garam masala and turmeric. Stir paste to infuse masala. Add potatoes, chicken pieces and stir to combine.
Cover and simmer for 5 minutes, lower heat and cook for 12-15 minutes or until chicken has cooked through. Add tomatoes and eggs. Simmer for 5 minutes until sauce thickens. Garnish with coriander and serve hot with your choice of bread, rice and / or a selection of condiments.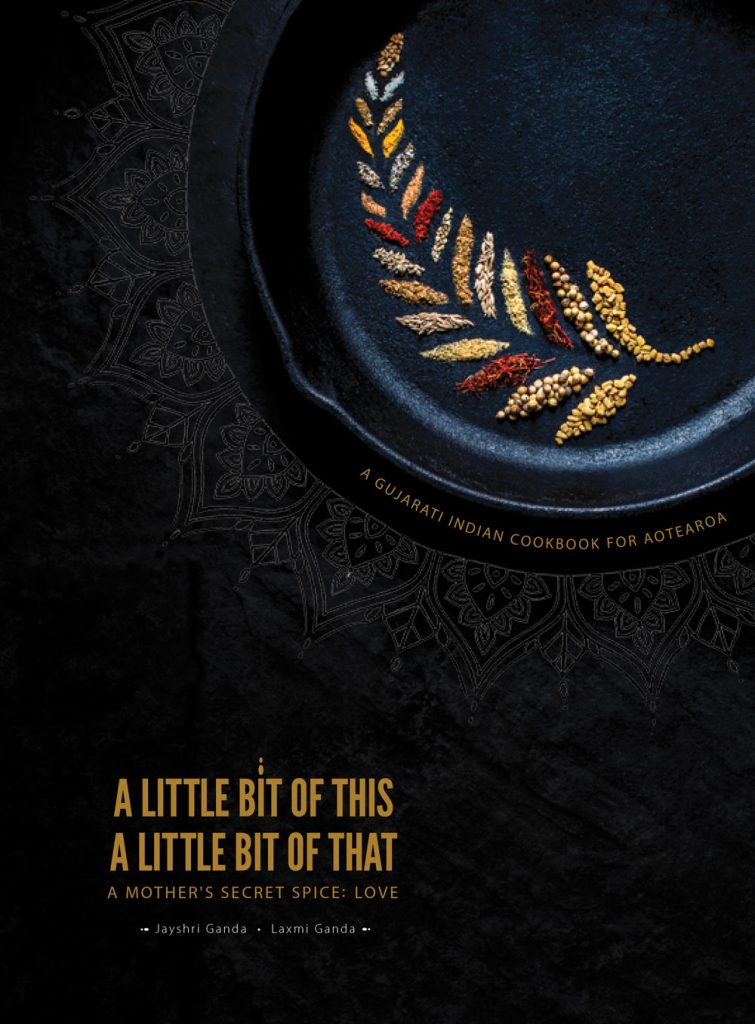 Recipe extracted from 'A Little Bit of This,
A Little Bit of That: A Mother's Secret Spice –
Love' by jayshri & laxmi ganda.
Published by Land of the Long Red Sari.
RRP $69.99. On sale now.