Dark & Stormy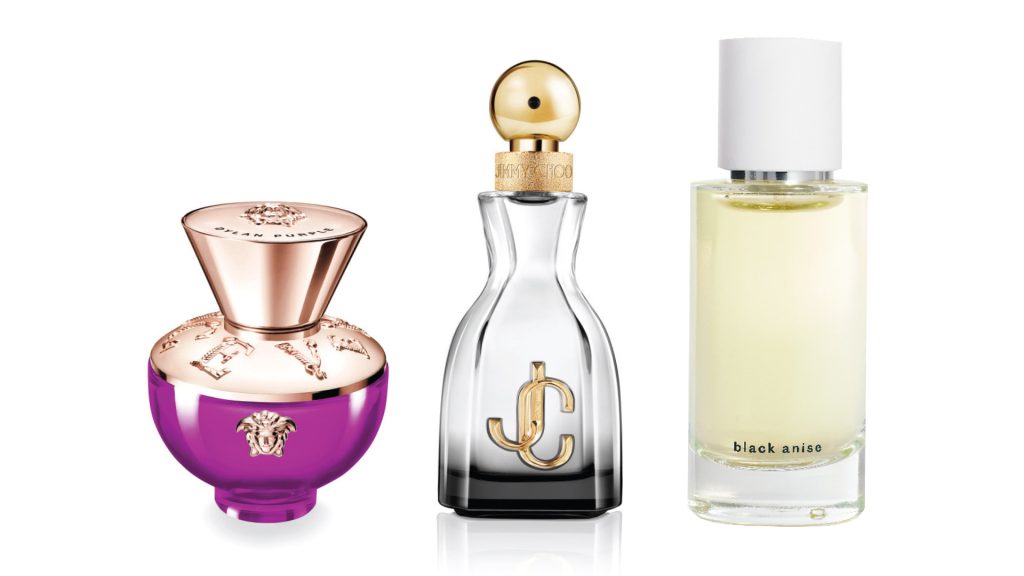 During the winter nights, opt for an intoxicating blend to pierce through the chilly air. With the distinctly heady purple freesia and fruity notes of orange and pear, Versace Dylan Purple, EDP, 50ml, $155, is the epitome of enticement. A strictly after-hours fragrance, the mysterious amalgamation of rose, jasmine sambac, bitter almond oil and vanilla in Jimmy Choo I Want Choo Forever, EDP, 60ml $155, can endure whatever the night has in store. To set an ultra dark and sultry mood worthy of a double-take, tobacco, star anise, cherry and cassis meld together in Abel Odor Black Anise, EDP, 50ml, $270.
Root to Tip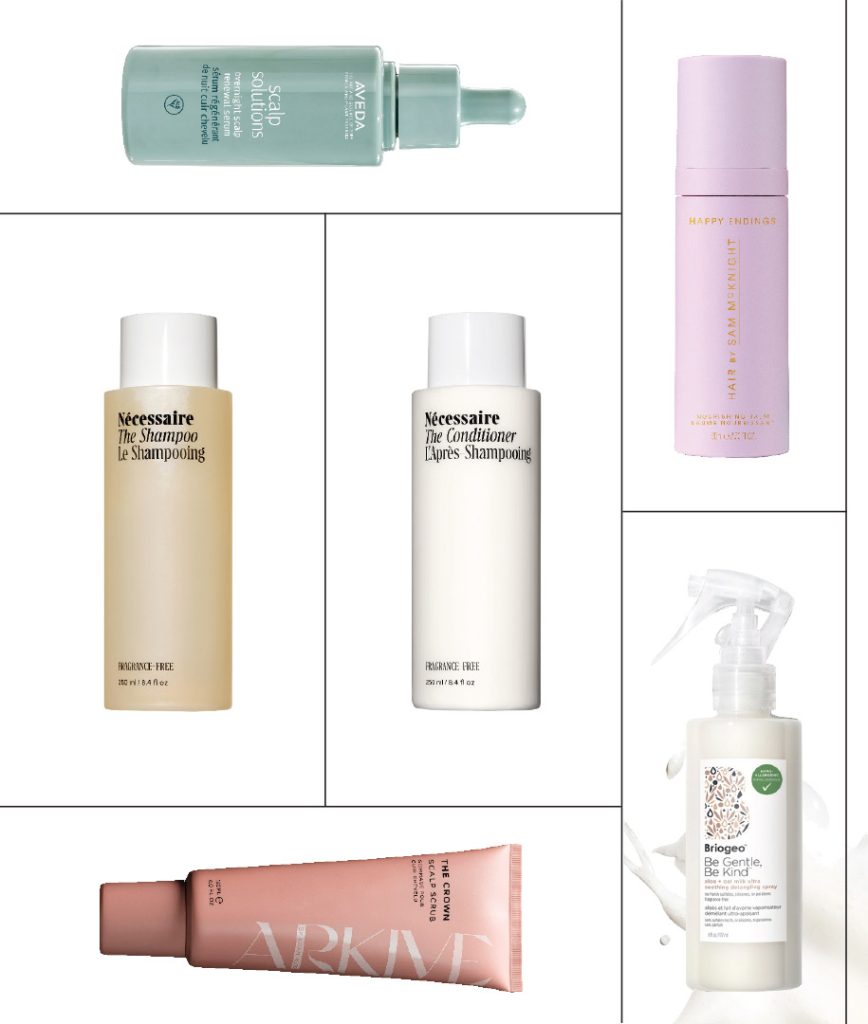 On trend with the holistic approach of treating the root cause, head care is the new hair care. The fruit enzyme menthol and caffeine infused Arkive Scalp Scrub, $31, promotes blood circulation for healthier follicles and gently exfoliates the scalp to remove dead skin and dirt. To improve the scalp barrier while you sleep, Aveda Scalp Solutions Overnight Scalp Renewal Serum, $88, includes a blend of lactobacillus ferment and ectoin to support a balanced microbiome. Since its successful body care launch, Necessaire has ventured into the world of natural hair care with a similar ethos. Aloe vera, panthenol, niacinamide and hyaluronic acid in The Shampoo and The Conditioner, $54 each, is focused on keeping the scalp and hair hydrated and protected. To create smooth and shiny styled locks, look no further than the epic combo of Briogeo Aloe + Oat Milk Ultra Soothing Detangler, $42, and Hair by Sam McKnight Happy Endings, $69.
Natural Realignment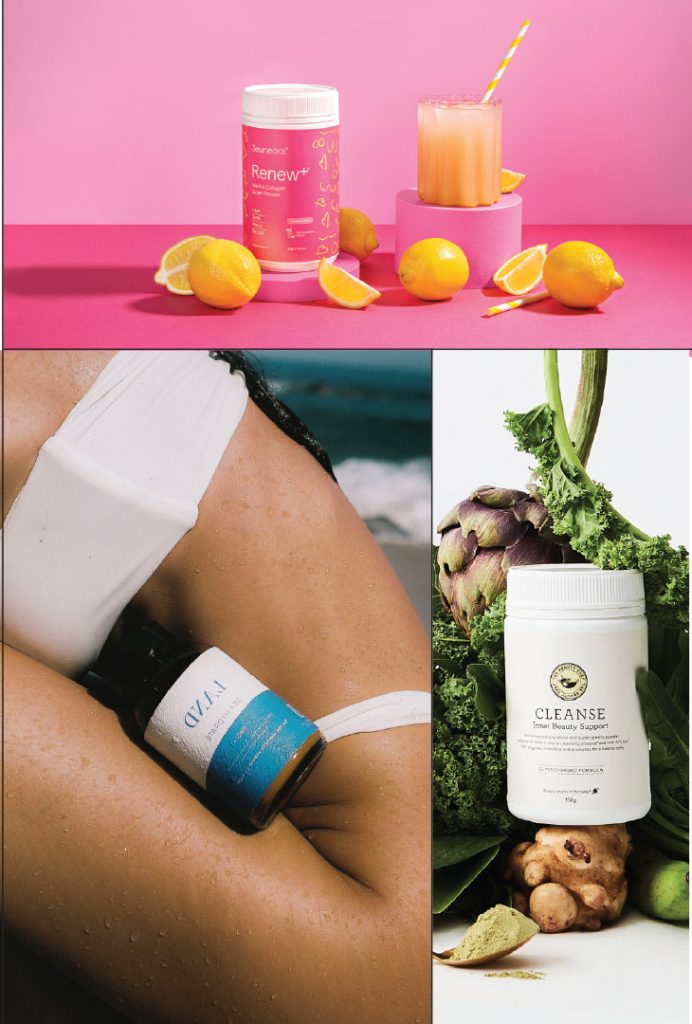 At least one ingestible beauty and wellness powder would have well and truly integrated itself into your daily routine. Sustainably sourced marine collagen peptides and zeolite in the Jeuneora Pink Renew+ Marine Collagen Super Powder Pink Lemonade, $99, works on simultaneously renewing and detoxifying the body. If you need the extra help to combat sluggishness, The Beauty Chef Cleanse Inner Beauty Support, $70, is a bio-fermented greens powder designed to aid liver function and alkalise the body. To boost your body's hydration levels, Land Sea Hydrate, $ , is a sea mineral powerhouse full of natural electrolytes that you can take wherever you go.
Skin Deep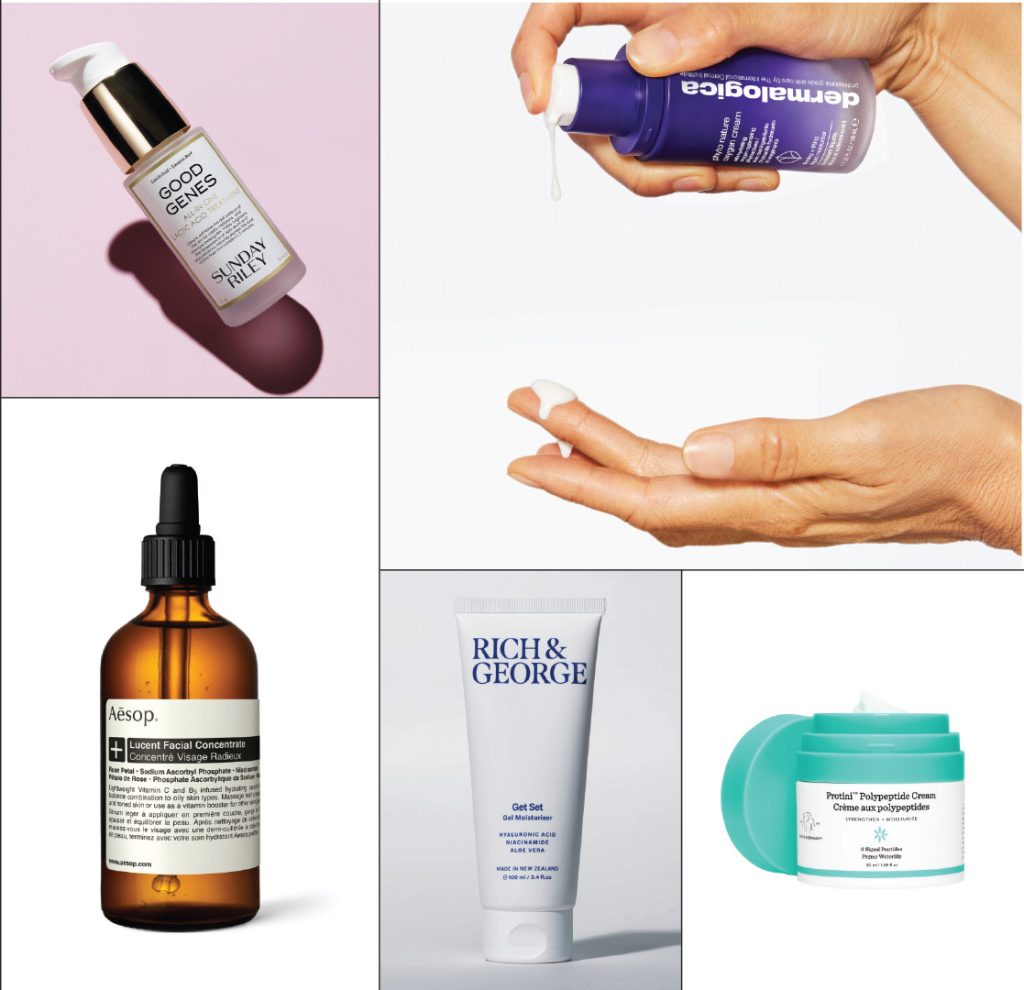 During the months in which our beloved heat pump is on full blast, we need a dense concoction of the best elixirs to protect our skin. A lightweight humectant-based hydrator with vitamins B and C, Aēsop Lucent Facial Concentrate, $161, can be integrated into your existing skincare routine effortlessly. Drunk Elephant Protini Polypeptide Cream, $132, is potent in plumping amino acids and antioxidant-rich pygmy waterlily stem cell extract. Sunday Riley Good Genes Lactic Acid Treatment, $237, is a cult classic exfoliator to reveal fresh and radiant skin by the morning. If an anti-ager is what you need, Dermalogica Phyto Nature Oxygen Cream, $200, has been clinically proven to give four years back by helping the skin absorb oxygen and in turn, revitalise the state of your skin. For a simplified, clutter-free, unisex approach, Rich & George Get Set Moisturiser, $55, focuses on maximising hydration with our trusty hydrating hero, hyaluronic acid.
Ice Work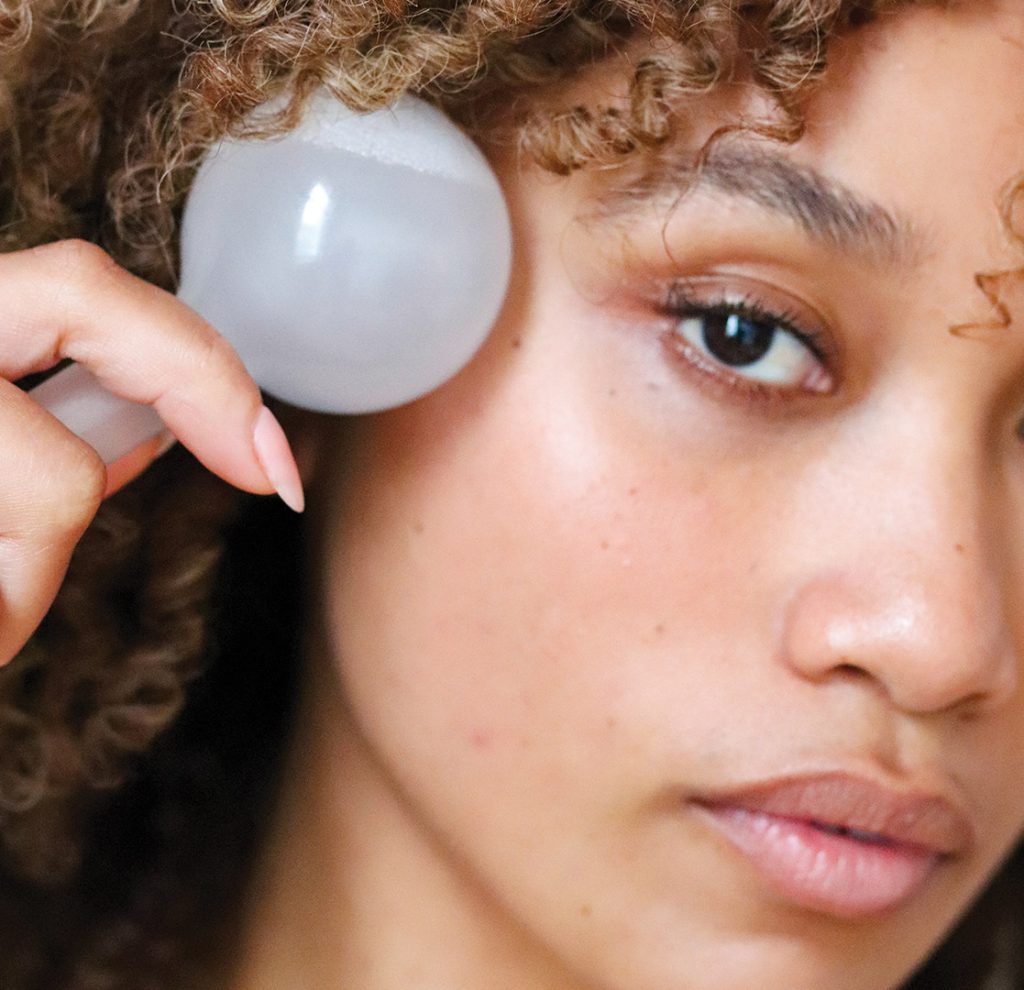 With all the screen-time we have to endure on a daily basis, our eyes are subject to puffiness and redness. There's nothing quite as relieving as a cooling sensation to calm down stressed eyes and skin. Bring life back to lacklustre skin by gliding The Facialist Ice Globes, $79, over your eyes, face and neck for instant relief of a hard day's work.
Benjamin Button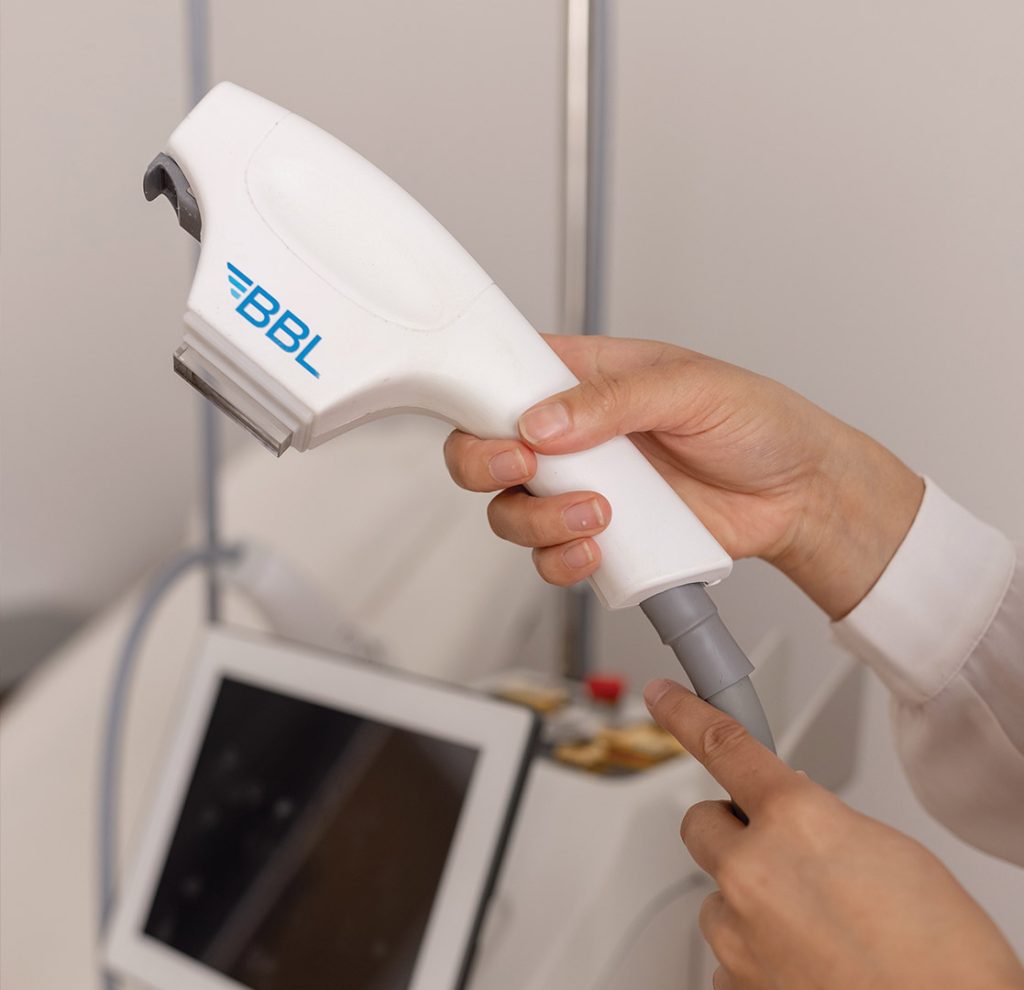 If pigmentation, sun damage, redness, acne and wrinkles are a concern in which no amount of topical skincare has been able to fix, the latest in Broadband Light Therapy from Clinic1 will be your savior. A celebrity favourite, BBL is the most advanced phototherapy device on the market that can change the skin at a molecular level via Intense Pulsed Light (IPL). A study by Stanford University has proved that BBL is capable of functionally changing the expression genes in aged skin cells and can restore the genetic aging pattern of our skin. The results are phenomenal in making the skin clearer, smoother and more radiant – think of it as the Benjamin Button treatment.