We all know that any day on Waiheke Island is a good day, but some innovative thinking from Fullers360 means visitors can now sail directly to Orapiu on the eastern side of the island for a hassle-free way to discover even more of the Hauraki Gulf's favourite island destination.
With its beautiful scenery, vineyards and some of the most stunning views of the Hauraki Gulf, Orapiu is the perfect destination for a day trip. This new route is also a great way to save time, cutting out the one-hour return drive from Matiatia wharf, meaning less time travelling across the island and more time enjoying this hidden gem.
One of the main attractions of the eastern end of Waiheke Island is its vineyards, including the award-winning Passage Rock Winery. Of course, you can buy your wine online these days, but there is just no substitute for enjoying a tour of the vineyard and tasting some of the varietals at the cellar door in person.
If you like your drinks to be a little more spirited, Waiheke Distilling Co. is an absolute must. Set on the ridge above Cowes Bay, this distillery produces some of the finest gins in the country, including their signature product, the Spirit of Waiheke, a classic dry gin that pays homage to the island. Enjoy a tour of the distillery and sip on the spirits at their source.
If you're looking for a more historical experience and you're partial to a bit of large-scale wartime engineering, then a visit to Stony Batter Historic Reserve should be on your to do list. This reserve is home to a World War II gun emplacement and a network of tunnels that were once part of a larger coastal defence system protecting Auckland Harbour and its approaches from enemy ships.
When it comes to getting around the eastern end of Waiheke Island, options are limited, with no public transport available in this untouched paradise. But worry not, that's where Fullers360 come in with their newest tours.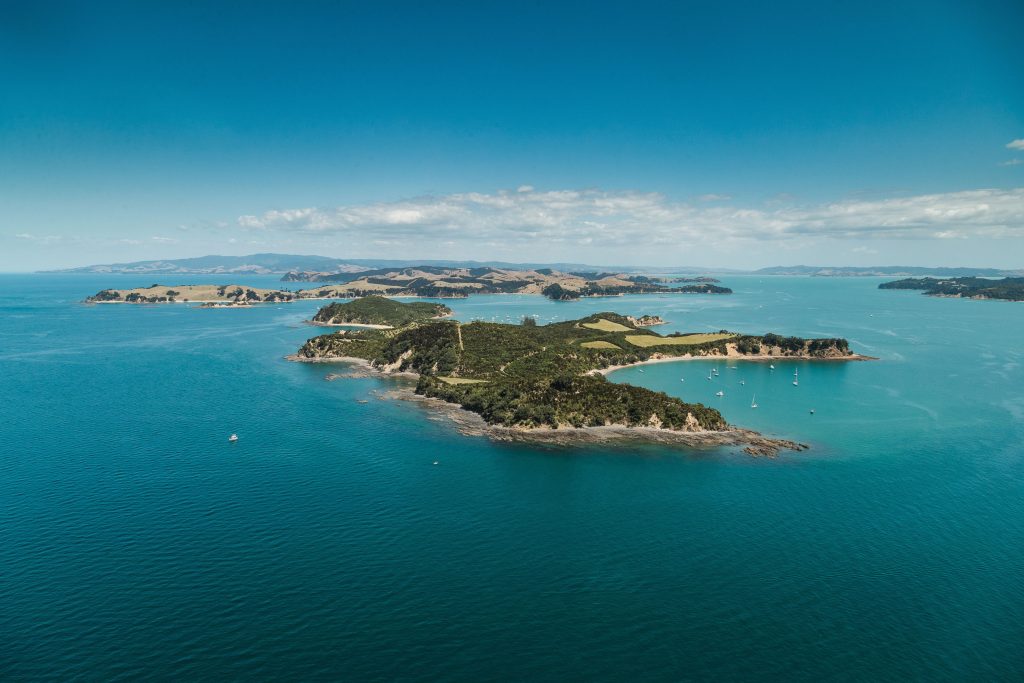 Waiheke Untapped
The Waiheke Untapped tour includes your return ferry to Orapiu wharf, all on-island transport, a two-course lunch and glass of wine at Passage Rock Winery and a gin tasting at Waiheke Distilling Co for just $249 per person. The tour runs every Saturday and Sunday departing from pier 13 in the Downtown Ferry Terminal in Auckland CBD at 11:30am.
On arrival in Orapiu, a coach will transfer you to Passage Rock Winery where you'll enjoy a seasonal two-course lunch paired with a glass of their world-famous wine. After lunch, your coach will sort your transfer to Waiheke Distilling Co. for a tasting of three gins or botanical vodkas paired with a premium mixer, ice and garnishes. The tour finishes with a trip on the 4:10pm ferry from Orapiu wharf back to downtown Auckland.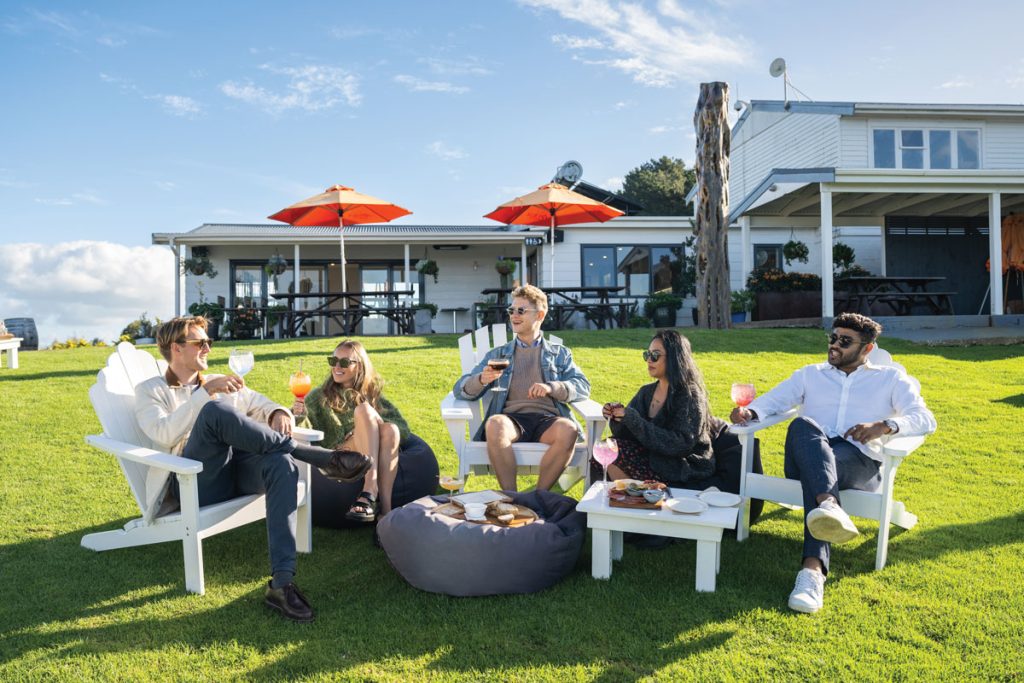 Taste of Two Islands
Another amazing option is The Taste of Two Islands Tour, which is a jam-packed and unique way to experience the best of two special islands in one day. The tour starts with an 8am ferry ride from downtown Auckland to Rotoroa Island, where you'll spend the morning exploring the island's white sand beaches, walking trails, museum and historic buildings.
After that, a short ferry ride takes visitors to Orapiu on Waiheke Island, where you will be met by a coach transfer to the award-winning Passage Rock Winery for a delicious seasonal two-course lunch and glass of wine. The tour concludes with a gin tasting at the Waiheke Distilling Co before catching the 4:10pm sailing back to Auckland. The tour runs every Saturday and Sunday, and it includes all ferries, on-island transfers, lunch and gin tasting and costs $265 per person.
Feel a world away this summer with Fullers360's new direct sailings to Waiheke's eastern end.
For more information or to book your tickets, visit fullers.co.nz