Bump up your interior mood to the next level with playful scalloping, wavey lines and rounded forms. In a palette of fresh neutrals, rich browns and peachy pastel, being curvy has never looked so good.
Header Image of the Croissant Sofa by Gubi, from $14,440 (Cult)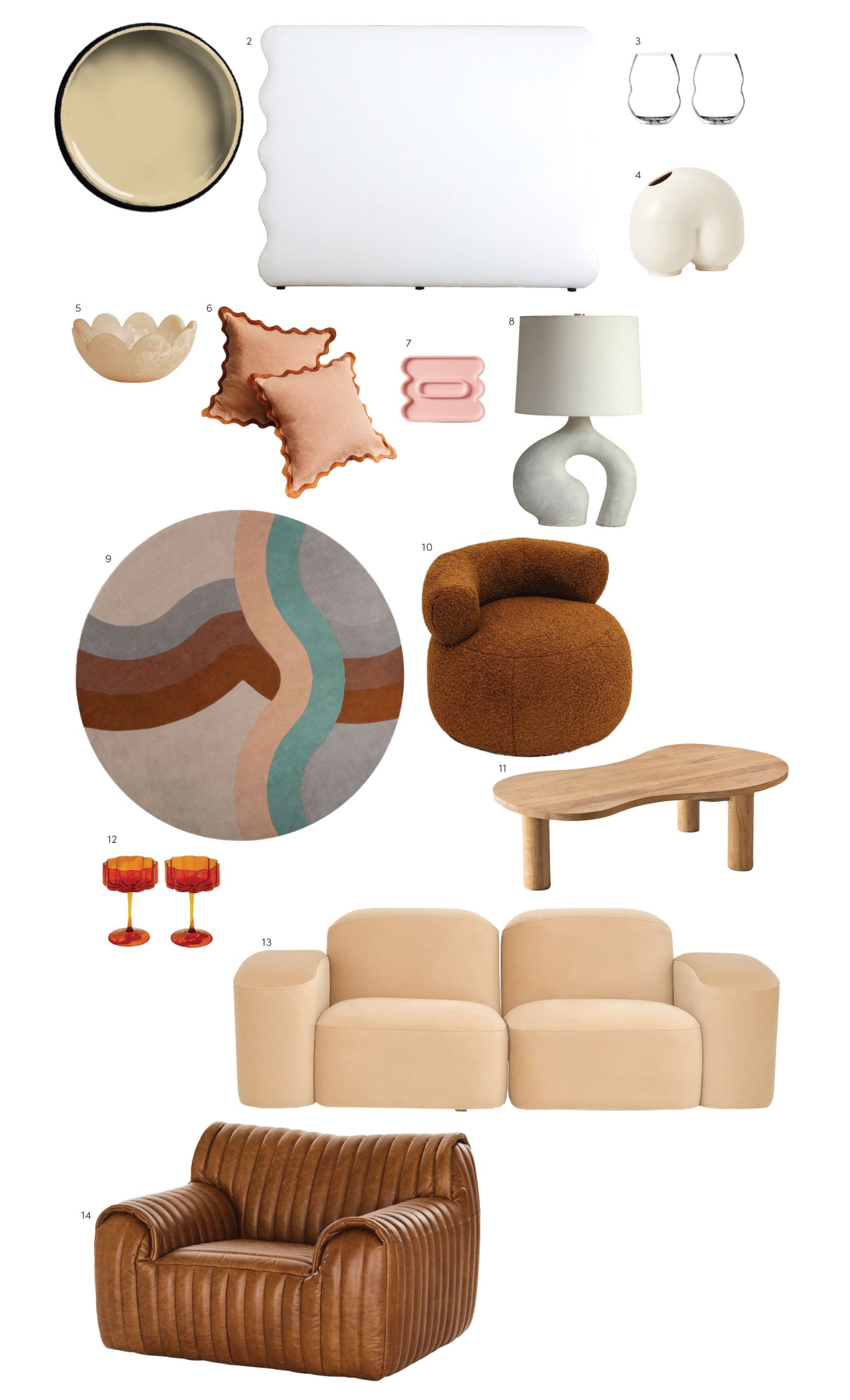 Style Tip: Curvilinear objects add instant softness to a home and transform a cold, stark space.
1. Resene Smooth Cream, $4.90 from Resene ColorShops | 2. Headboard $2199.99 from A&C Homestore | 3. Wine Glasses (set of 2), $79 from Sunday Homestore | 4. Vase by Areaware, $110 from Smith & Caughey's | 5. Bowl by Sage and Clare, $69 from Moi on George | 6. Euro Pillowcases (set of 2), $120 from Bedthreads | 7. Tray by Octaevo, $55 from Superette | 8. Lamp by Kassandra Thatcher, $2852 from Fourth St Home | 9. Rug by Kartell, POA from Backhouse | 10. Chair, $1190 from Kindred Road | 11. Coffee Table, $1999.99 from A&C Homestore | 12. Coupes by Fazeek (set of 2), $149 from Paper Plane Store | 13. Sofa by Sarah Ellison, $3390 from Slow Store | 14. Armchair from $2245 from Coco Republic