Exclusively available from Ligne Roset showrooms till the end of 2023 The Togo Toile du Peintre is a limited edition celebration of 50 years of artistic reflections of limitless possibilities. Since 1973 the Togo has been a popular piece of home decor appearing in 1,500,000 homes in 72 countries.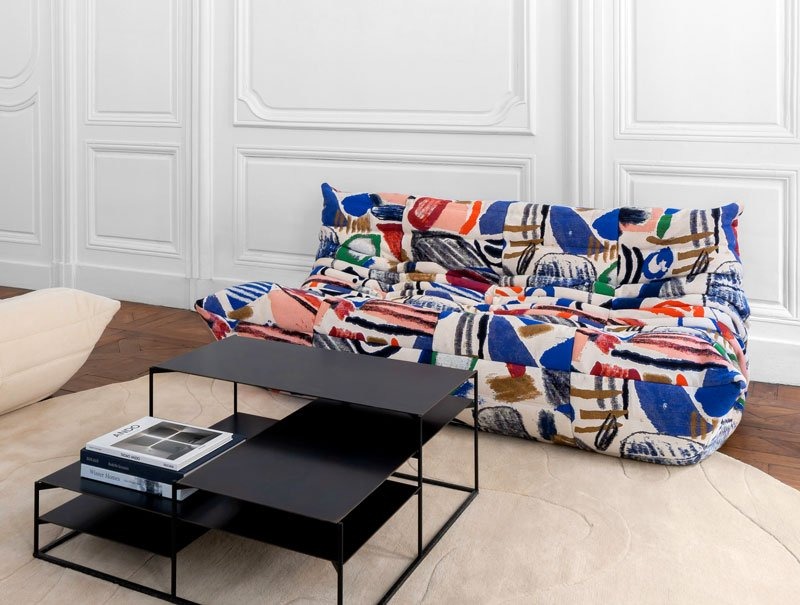 Designer Michel Ducaroy unceremoniously describes it as "A tube of toothpaste folded back on itself like a stovepipe and closed at both ends." Honestly I don't think this description does any justice to it's organic cozy form. It's begging me to spend a rainy sunday afternoon reading on it.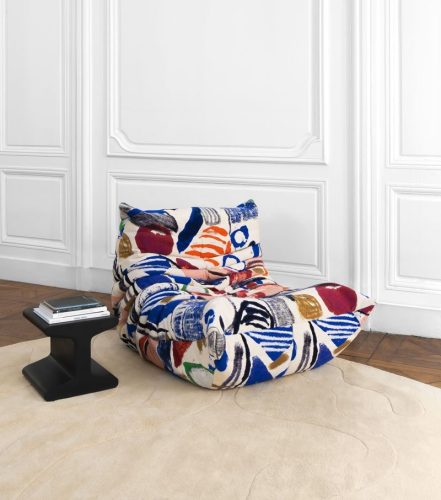 Made in a small village nestled in the Jura mountains in France the Togo has been adorned with a contemporary tapestry with a large graphic pattern and vibrant colours that reinterprets a work by painter Heather Chontos. Its scale, its joyful and free stroke make this fabric an ode to artistic expression that totally energise any interior they're placed inside.