For their Spring/Summer 2023 campaign Prada teamed up with superstar Scarlett Johansson and Venezuelan-American artist Alex Da Corte to reimagine their most iconic piece – the Galleria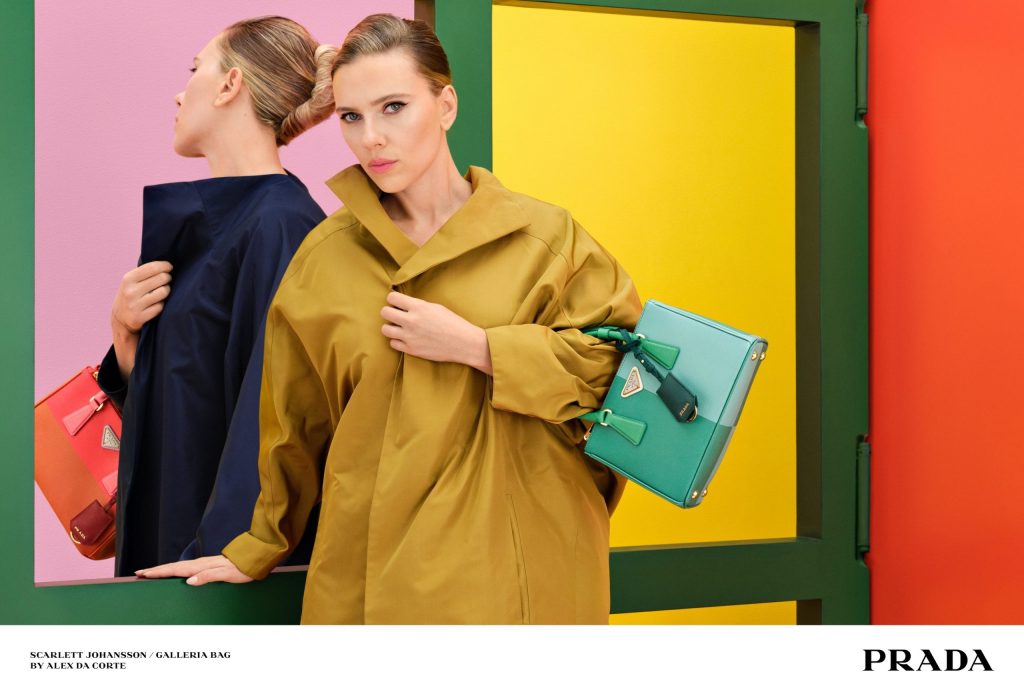 Drawing on ideas of pop and surrealist art, the campaign titled "The Glass Age" comes to life in a vibrant and vivid manner. Using colour, shadows, and reflections Da Corte displays the actor's ability to embody different identities and spirits, something she is renowned for. The handbag mirrors Johansson, transforming in colour and pattern as her emotions do.
For Spring 2023 the surface of the Galleria has been infinitely reimagined in a vast array of colours and a range of leathers – some lushly embellished and embroidered, others defined simply with a band of stitching or a canvas for exploration through graphic shapes and bold contrasting tones.