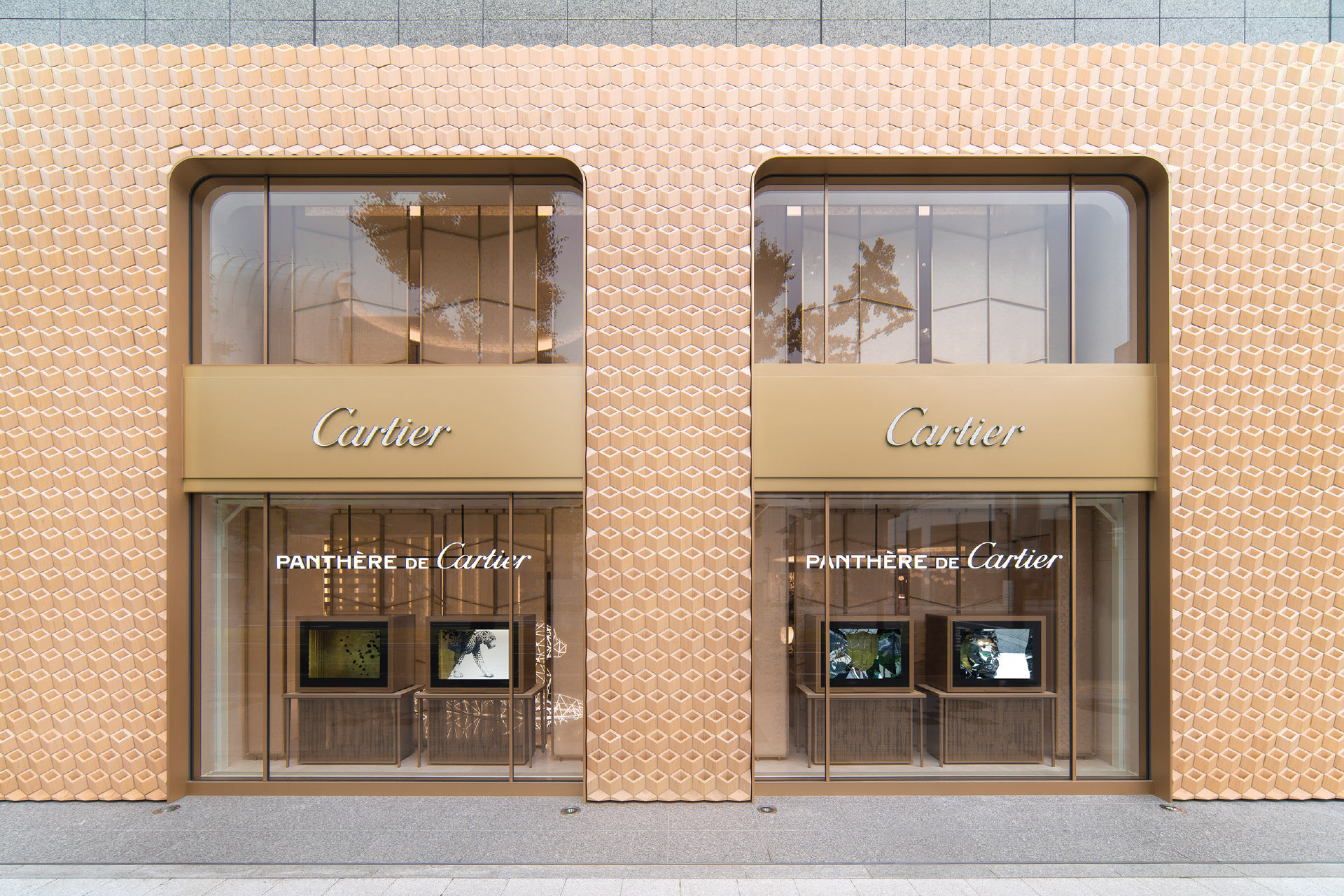 Usually seen gracing the necks and ears of those famous few who walk the red carpets of the world, the exquisite designs of luxury jewellery house, Cartier, are synonymous with absolute opulence. First opening in Osaka in 2000, Cartier's Shinsaibashi Boutique has been the brand's flagship store in the region and has recently undergone a relocation and extensive remodelling, blending in beautifully to its surrounds, while still making a statement along its Midosuji setting.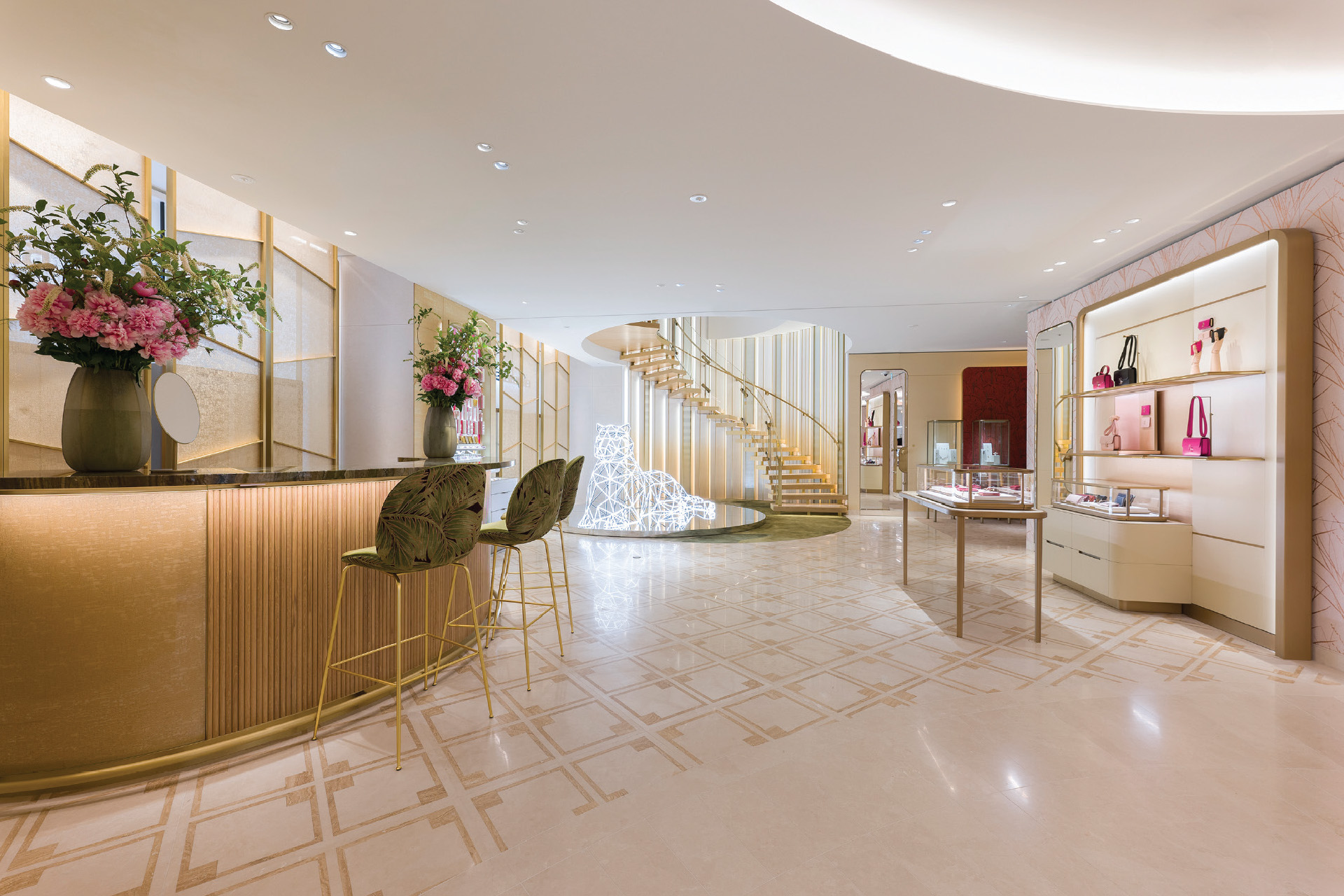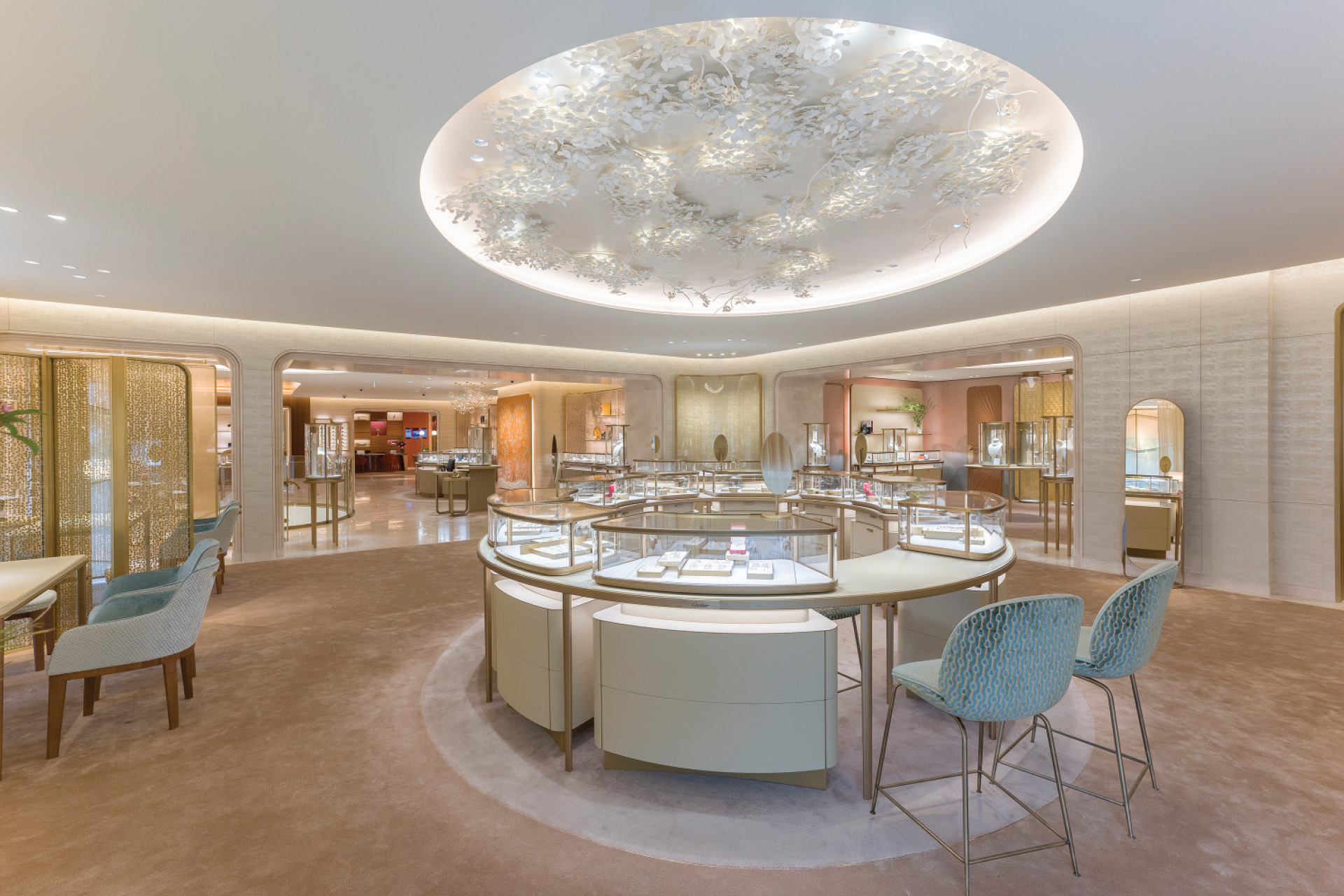 Keeping sustainability front of mind, the Klein Dytham Architecture-designed facade features domestically-produced hinoki cypress wood, assembled by stacking square wooden blocks which gives the exterior a textured look. Inside the store, visitors will find a delicately designed space by interior designer, Bruno Moinard, who has taken cues from Osaka's culture, history, natural environment and elegance. Hues reminiscent of cherry blossoms and gold leaf artwork graces the lower floors, while upstairs features vivid colours and lacquerware artworks. Chandeliers appear prominently throughout the boutique, including a handblown design featuring white glass, copper mesh and transparent glass; and more modern styled ones in Venetian glass, as well as a white porcelain design portraying plants.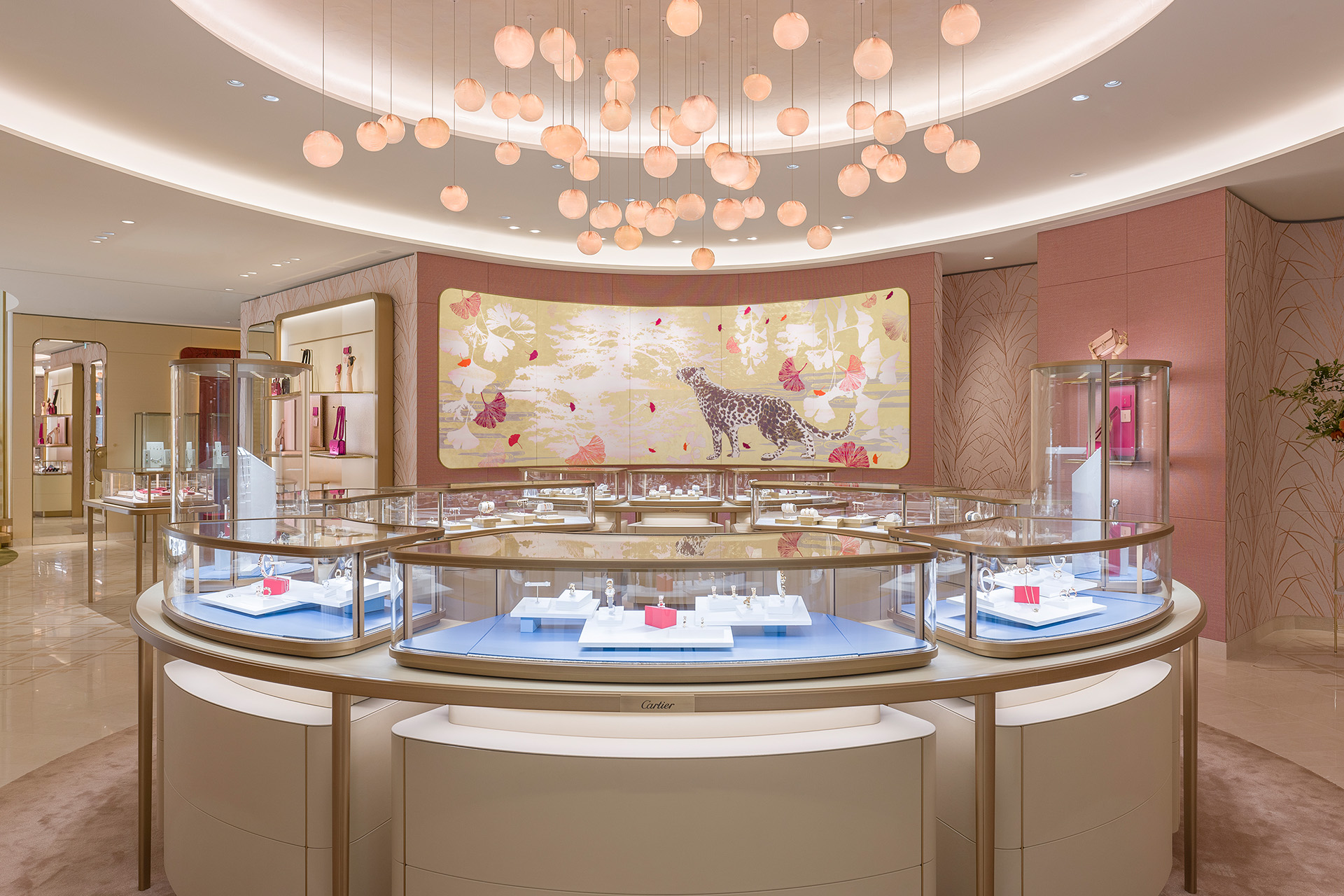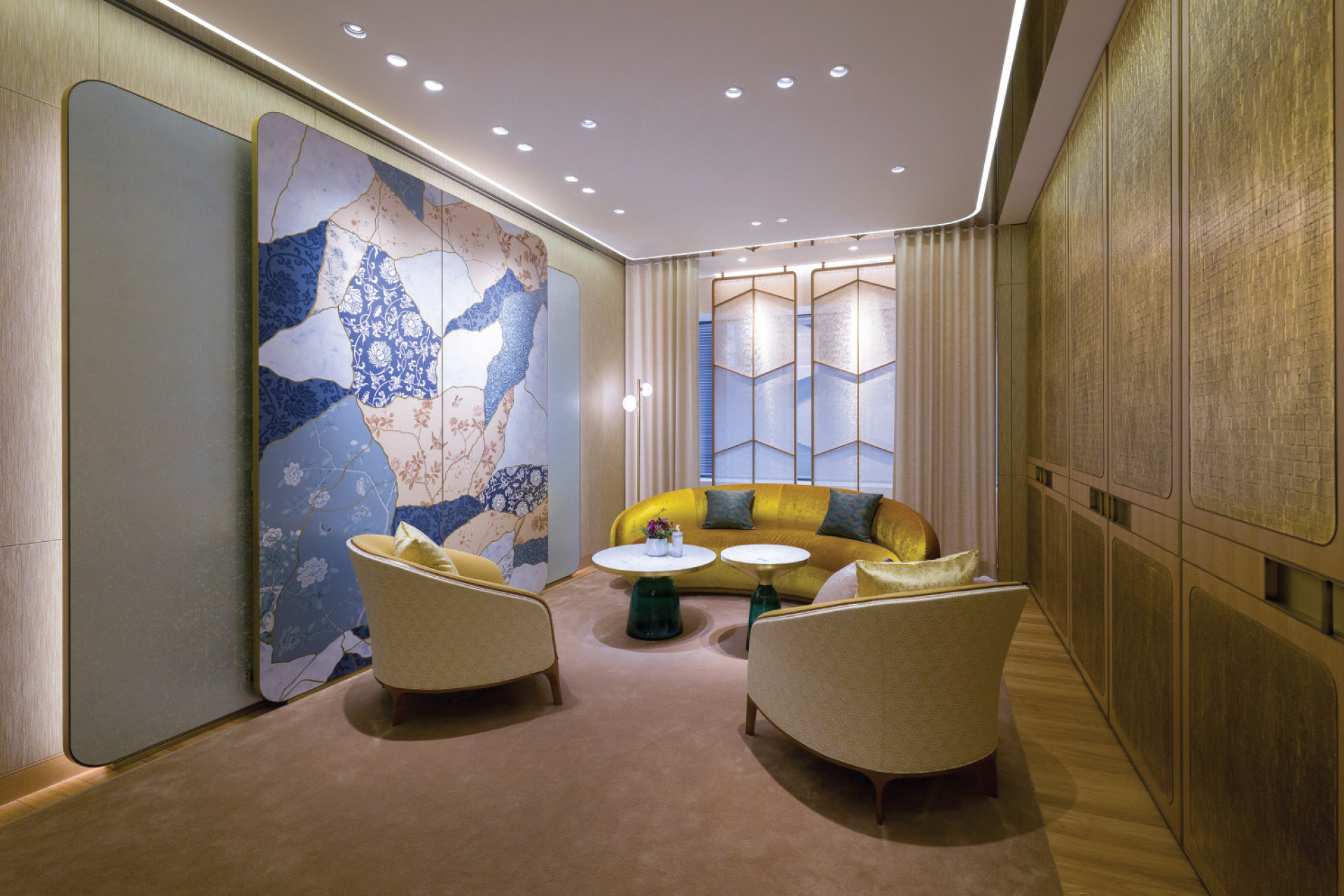 Housing Cartier's full offering of jewellery, watches, leather goods, interior items and fragrances, the Shinsaibashi Boutique has been named one of Cartier's 'high-end boutiques'. Designed with immaculate attention to detail with timeless decor and artwork, the store perfectly emulates Cartier's elegant aesthetic; one of both tradition and modernity.