Sanlorenzo, the giant and masterfully skilled forces behind what we know to be some of the world's best superyachts, finds itself once again in pursuit of discovering unexplored design horizons. X-Space, as introduced to the world by way of the "Walkthrough Live Tour", which is an immersive digital experience conceived by the brand, takes the quote "it's not the destination but the journey" to a whole new level.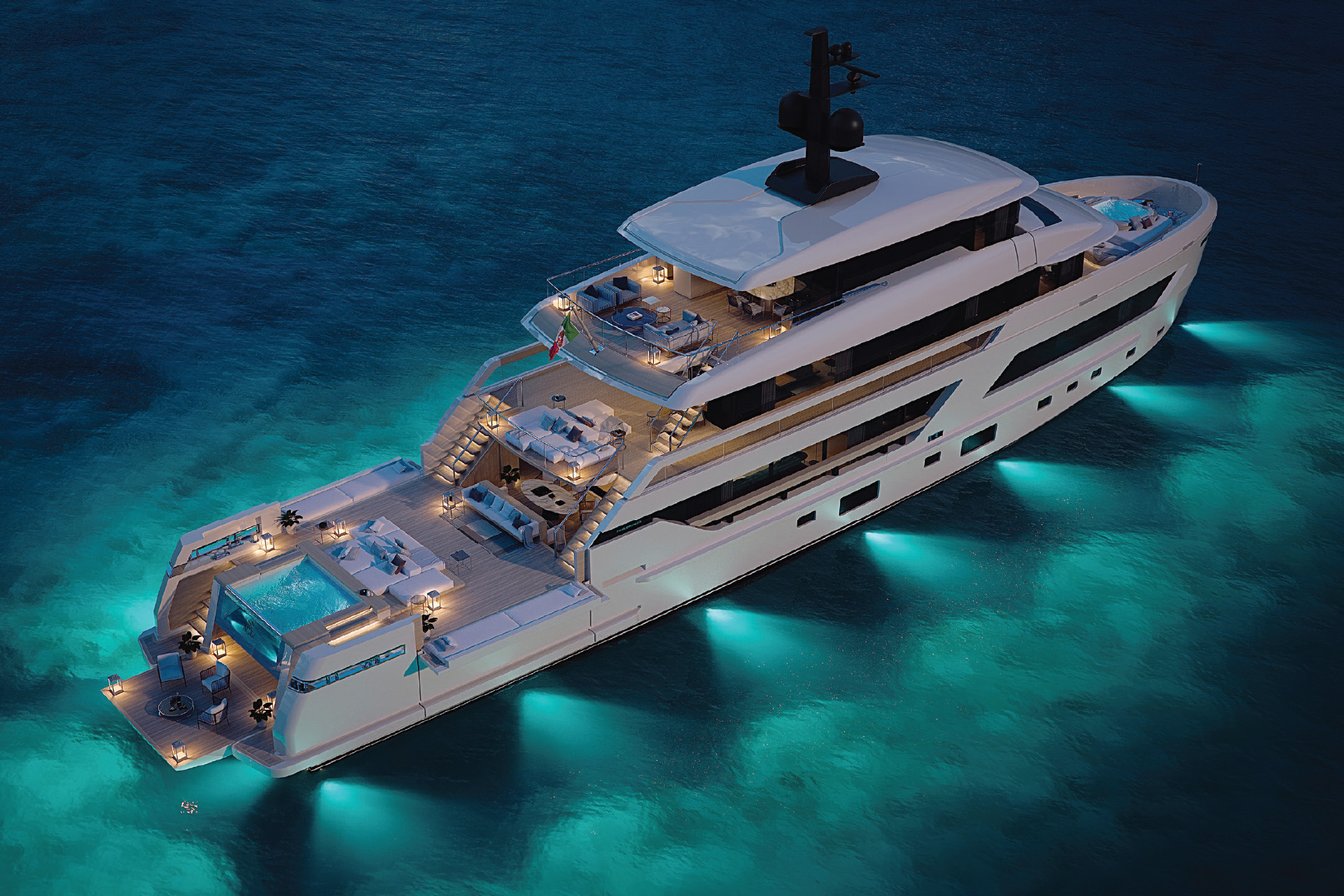 With perfect doses of innovation, functionality, style and sophistication, thoughtful and owner-centric design, and flawless craftsmanship; all of which are embedded in Sanlorenzo's DNA and evident in their 60-year history led to the birth and (current) construction of this five-deck, 44-metre long superyacht. X-Space, with the first unit expected to be delivered in 2023, is designed for expert owners who love to explore faraway destinations.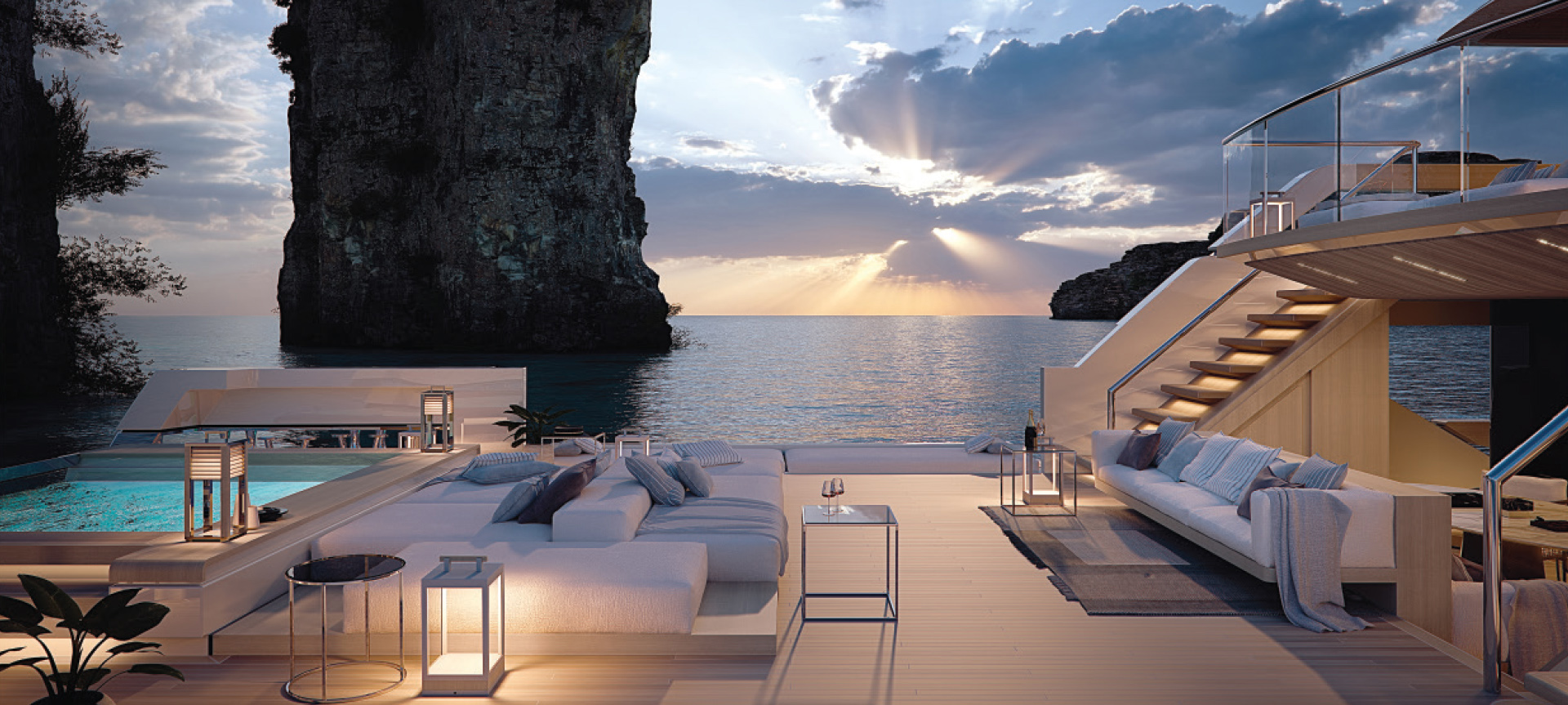 It goes without saying that X-Space, strongly characterised by the theme of transparency, will come with only the most luxe and impressive features. The yacht is a collaboration of two powerhouses, with Studio Zuccon International Project working on an almost all-glass exterior and interiors designed by Piero Lissoni. One will inevitably stand in awe at the huge multi-tasking terrace with an 18-square-metre swimming pool overlooking the sea, which can be closed off during transfers or whilst in the marina. An innovative element of the X-SPACE is the unusual layout that brings the wheelhouse onto the Bridge Deck, freeing up the Upper Deck which is dedicated entirely to the owner. And in line with Sanlorenzo's sartorial attitude, X-SPACE offers an "apartment in the villa", which is an entire deck with maximum privacy that is separate from the other areas. This deck includes a study, living room, and a large master cabin framed by glass walls, which enjoys the presence of nature around it and overlooks a private deck at the bow with a swimming pool and a 30-square-metre sunbed area. With specs and features like that, who's ready for an adventure to anywhere?