Photograph by Benoit Florençon, Courtesy OMA.
Sandwiched somewhere between the Arc de Triomphe and the Eiffel Tower is Tiffany & Co's new pop-up in the heart of Paris. Designed by Finish-based OMA, this pop-up acts as an exhibition space, a boutique and a lounge. As you move through the space, it blends between archival displays and retail, allowing you to experience the complete breadth of the brand's 185 years of history while also shopping their latest looks. Each space is broken up into distinct areas; appointments for high jewellery are taken in an intimate room at the rear which also features Tiffany's French Crown Jewels catalogue from 1887. Luxe is an understatement here. A rotunda showcases Tiffany's jewellery archive and an octagon-shaped room hosts the current collection.
Ellen van Loon, OMA Partner, says of the experience, "More than an occasion to discover Tiffany's latest collection, a visit to the store also becomes a journey across time."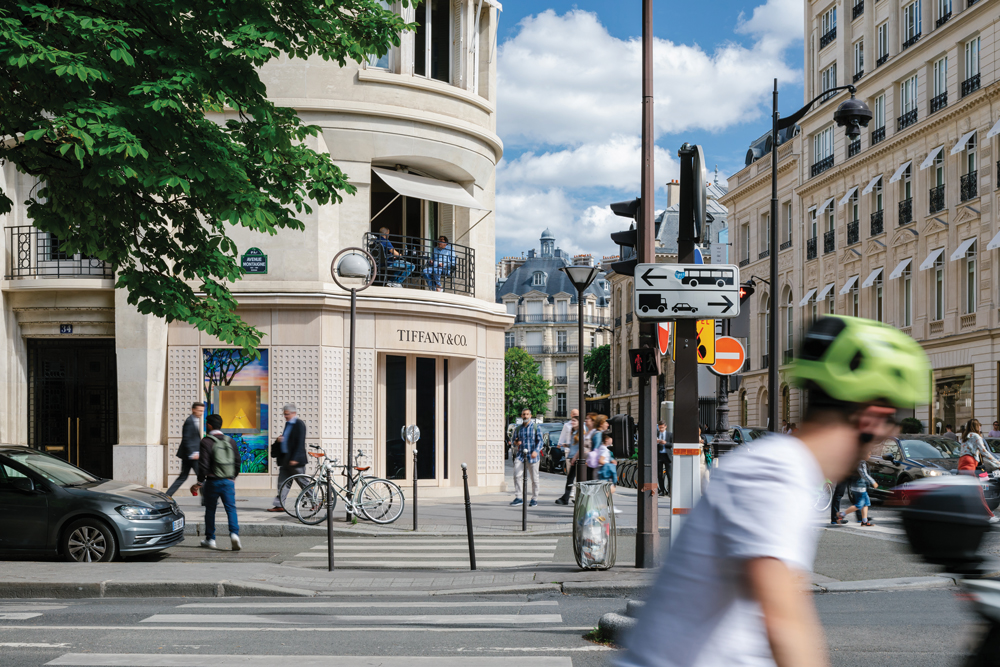 Speaking of time, depending on the time of year you visit, the store will reflect the season, as its entire interior has been conceived as an adaptive design with ambience that can shift and change as fluidly as Tiffany & Co's jewellery.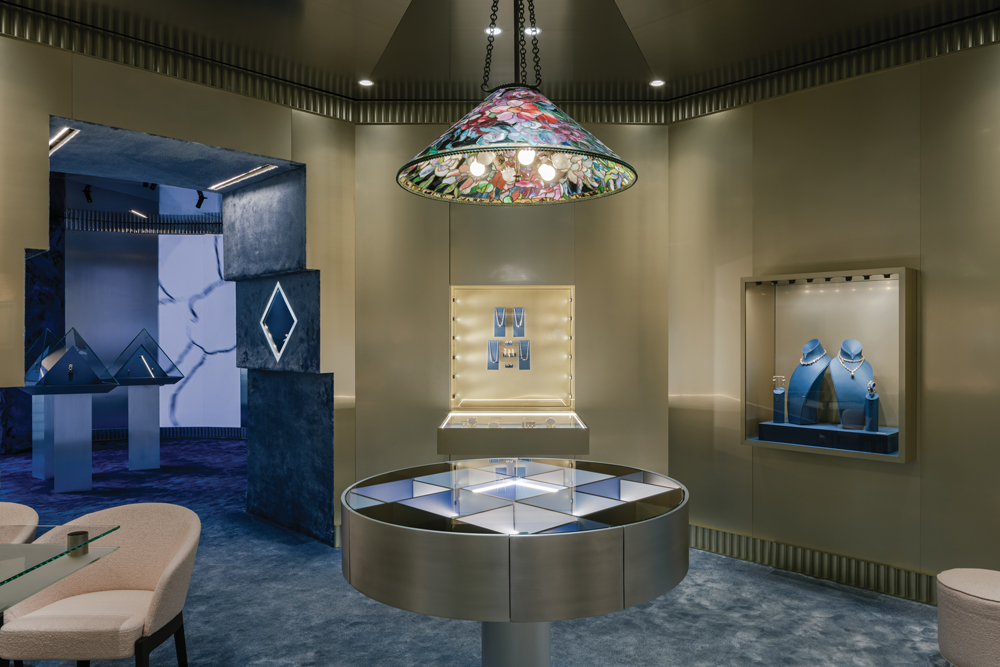 Ellen van Loon led the project and has been involved in various award winning projects. Recently she has worked on the Bvlgari Fine Jewelry Show in 2021, Rijnstraat 8 in The Hague and is currently working on Kaufhaus des Westens (KaDeWe) Berlin – Europe's biggest department store.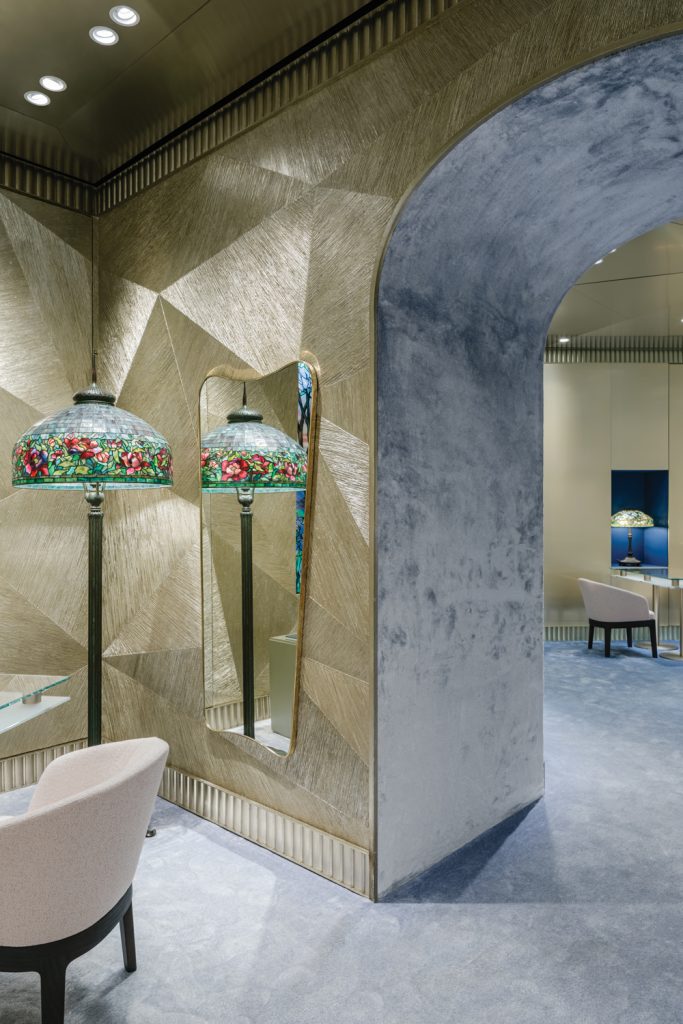 The Tiffany & Co pop-up will be open to visitors until May 2023, so if you find yourself swanning around Paris, definitely stop in for this limited experience. The store is located along the 8th arrondissement in Paris, which is a chic neighbourhood along the Seine littered with upscale retail, iconic Parisian sights and art museums. While you're in the area be sure to also visit the Grand Palais.