In the heart of Paris, the city of love, fashion house Balenciaga is renovating its store, connecting its storied past with its auspicious future.
The new store is about to become a fashion mecca for all things Balenciaga, offering haute couture creations of clothing, accessories, and exceptional objects. As is tradition, anything purchased is available for personalisation by making your way to the upstairs atelier. Downstairs on the first floor the space is split in half for men and women, and overall the store is a declaration that the door to the exclusive club of couture fashion has been left ajar for those with the curiosity, tastes, and money to participate.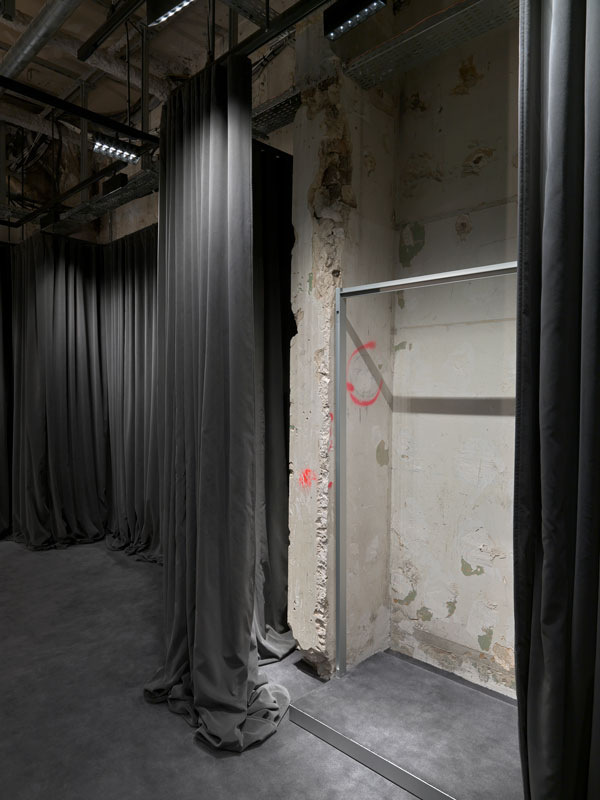 "The concept of the Couture Store is a gateway to Couture, which remains a very closed universe, especially for new generations," said Balenciaga's CEO, Cédric Charbit. "In this new store, products, made to measure services and retail excellence are a reinvention of the Balenciaga client experience. It is exciting to be able to present this level of craft, creativity and made-in-France savoir-faire in our historical address."
The new renovated boutique occupies the same building as the original couture salon which has been closed since 1967. This very same salon served as the studio and store for Cristóbal Balenciaga, the 'King of Couture' when he started the space in 1937 after escaping the Spanish Civil War.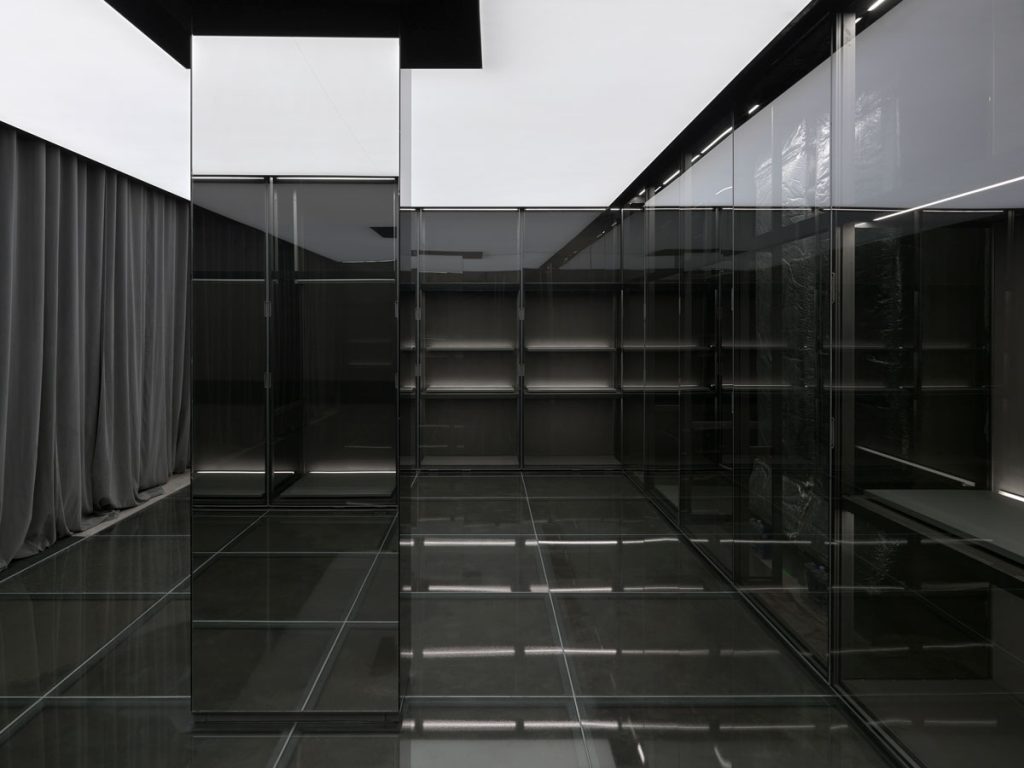 The new space is clad in floor to ceiling glass with brown tinted glazing broken up by sweeping ash-hued curtains. The glass separates but celebrates the raw architecture of the original space. In all things this refit is a celebration of the couture salon which incorporates pieces of the salon's history right into the new design. The best example of this is the original wrought iron balustrades and curving marble staircase.
When you next find yourself swanning through Paris, pop in and prepare to be transported to a world of pure fashion.