For the foodies amongst us, it's always an exciting time when one of our favourite chefs release their latest book, giving us home cooks something new to sink our teeth into. For those who have caught on to the Ottolenghi buzz in recent years (and even those hardcore fans who have been there since before Simple), the acclaimed British-Israeli chef's 2020 release, Flavour, not only gave us a new appreciation for the wonders and versatility of humble vegetables, but also introduced us to an innovative new name to keep tabs on.
Co-authoring Flavour alongside Yotam Ottolenghi, Ixta Belfrage has quickly become known for her unique, bold and tasty recipes, combining diverse influences with her creative flair. Cutting her teeth in Ottolenghi's London restaurant, NOPI, before being recruited into the Ottolenghi Test Kitchen, Ixta shuns classical techniques in favour of innovation, excitement and flavour, utilising her extensive travel as a child as inspiration for her next dish.
We caught up with Ixta on the eve of the release of her first solo cookbook, MEZCLA: Recipes to Excite and asked her about the inspiration behind her unique recipes, the swing toward more vege-based cooking and how the industry can encourage a more diverse kitchen space.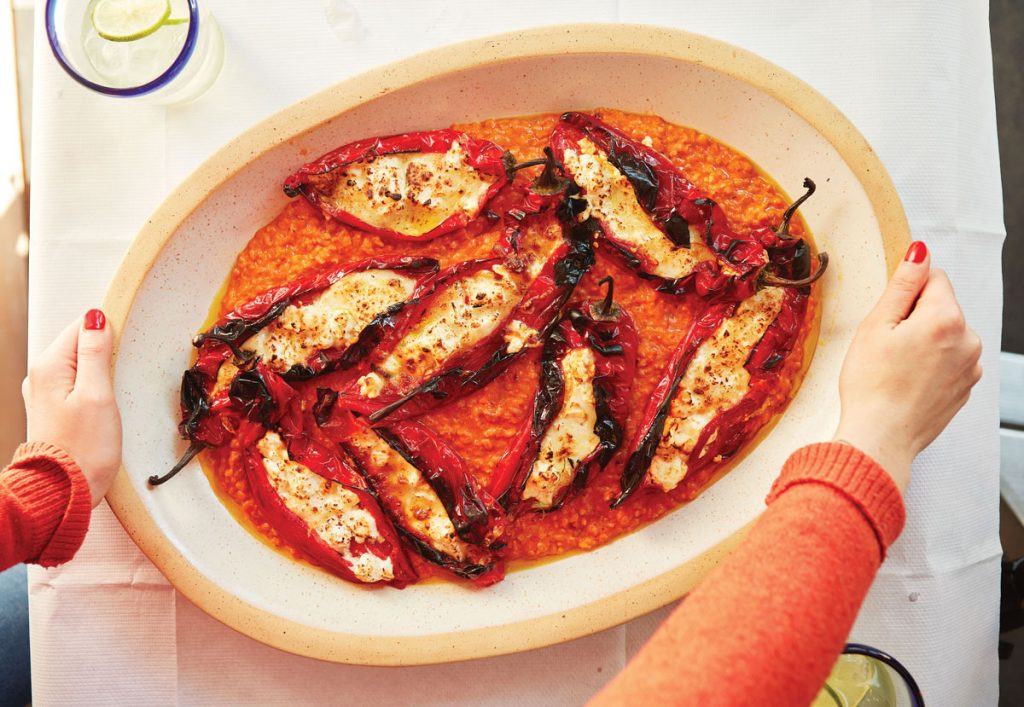 Ixta's food philosophy: "I'm a big believer that there should be no rules when it comes to cooking techniques and flavour combinations… if it tastes good, what does it matter?"
When did your passion for food and cooking begin?
I've been obsessed with food since I had conscious thought. When I was a child, we lived in Tuscany and my best friend's family owned a trattoria. My mum is Brazilian and some of my Dad's family lived in Mexico, so we travelled around Italy, Brazil and Mexico a lot when I was growing up and this all meant that I was exposed to a lot of diverse and delicious food from a young age. At home, meals were extremely healthy because my mum was a nutritionist. I started cooking early on because I had become so used to great food, but found the food I was being given at home too healthy!
Your debut solo book, MEZCLA: Recipes to Excite is inspired by your childhood spent travelling around Italy, Brazil and Mexico. How have these experiences shaped the way you cook?
Being exposed to incredible Mexican, Italian and Brazilian food from a young age meant that ingredients from those three cuisines began to overlap in my subconscious a long time ago and these days, fusing them is second nature to me.
How would you describe your food philosophy?
I'm a big believer that there should be no rules when it comes to cooking techniques and flavour combinations, and I'm sure this comes from not having been classically trained. There have been times when I'm cooking with a classically trained chef who will question the way I'm doing something, comment that my execution is wrong or my combinations are weird. My response is always the same- 'if it tastes good, what does it matter?'.
What is your creative process when creating recipes?
There's no one way to start a recipe and inspiration comes in any forms. Sometimes I'll create a recipe for a brief or for a seasonal ingredient, sometimes I develop a recipe inspired by something I ate, something I dreamed of, and sometimes I simply want to use up a few ingredients in the fridge that are on their way out.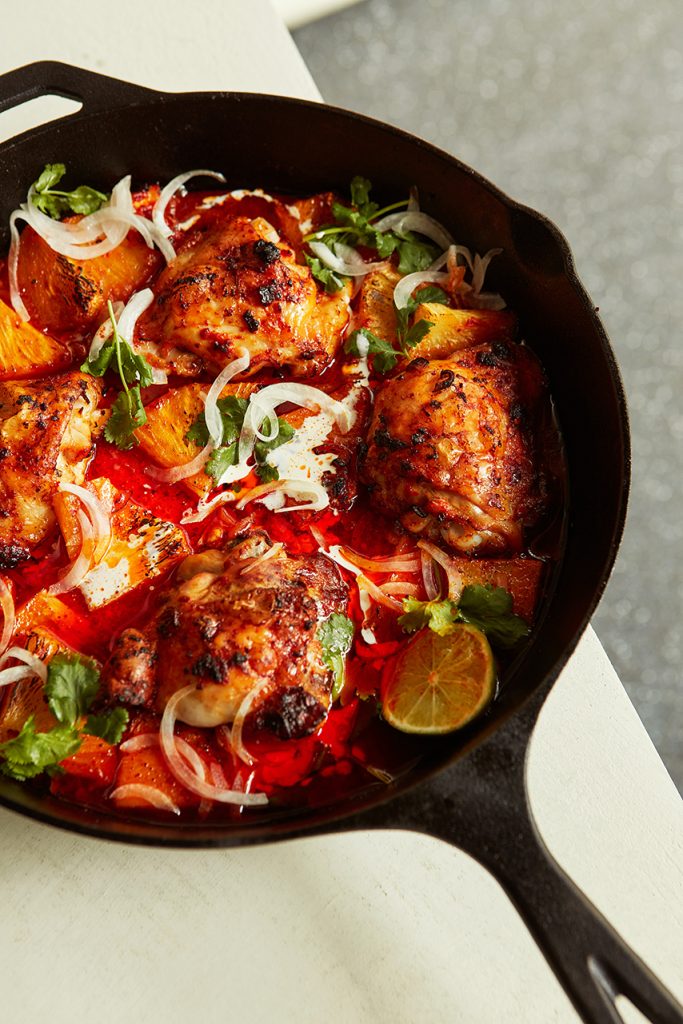 What is your top culinary travel destination?
I feel most inspired in Mexico, with its vast array of chillies both fresh and dry, its citrus', corn varieties, fruits and vegetables. Walking through a Mexican food market is an otherworldly experience for me.
What flavour combination has surprised you most when experimenting with recipes?
A flavour combination I can't get enough of at the moment is habanero, lime, curry and maple syrup (preferably in combination with caramelised onions and browned butter). Try this combination with scallops on p. 197 of MEZCLA
Over 60% of MEZCLA's recipes are vegetarian or vegan, a theme that is becoming more common among new cookbook releases in recent times. What do you think has prompted this swing towards vege-based cooking? What do you enjoy about recipes which make vegetables the star?
With Ottolenghi FLAVOUR being all about vegetables, it felt only natural to make sure that MEZCLA was majority vegetables-based too, after all, we're all trying to reduce our intake of meat, dairy and fish.
Being a female working in a male-dominated industry must have its challenges. What can the industry do to encourage more gender diversity in the workplace?
It's important to have policies in place to aim towards, such as that kitchens must be comprised of at least 40% female staff (its unrealistic for it to be 50% at this point) and to have a no tolerance approach to sexism- something that may seem obvious but that really needs to be a ground rule. Female identifying staff will be much more likely to apply and to stay if they know that policies like this are part of a business' ethos.
What's your favourite recipe from MEZCLA?
My favourite recipe in MEZCLA is the Prawn and habanero lasagne, which, in its first incarnation really captured the spirit of MEZCLA, because it was one part Italian (the pasta), one part Mexican (the habanero) and one part Brazilian (a homemade requeijão/cheese spread instead of a béchamel). I guarantee that it's one of the best lasagnes you'll ever have!