A visit to Bali has been a must-do for decades for anyone who appreciates nature and culture, fabulous food, the serenity of yoga at sunset plus sunshine, sandy beaches, and the sea. Many things have stayed the same for Bali since the borders reopened, but there has been a noticeable shift towards slow tourism and ethical travel.
Since the pandemic, Bali's tourism operators and accommodation providers have taken the time to reflect and rethink their offerings. It's all in line with the Ministry of Tourism and Creative Economy of the Republic of Indonesia's strategy to keep the environment pristine with less overcrowding, which offers more opportunities for travellers who value unique and personalised experiences. Curious, I took a short break to Bali to see what this looks like.
The must-see zero-waste creative village by the sea
The approach to tourism in 2023 and beyond for Bali is personalised, localised, and much more exclusive. This new take on tourism could not be made more evident than during the first few days of my visit when I stayed at Desa Potato Head in Seminyak. If there's one place in Bali that champions sustainability, it's this unique creative village by the beach.
What started as a popular beach club has grown into a unique, carbon-neutral property where art, design, music, food, and wellness converge under a zero-waste philosophy. Sustainability, wellness, and community connection are the key pillars at the Desa.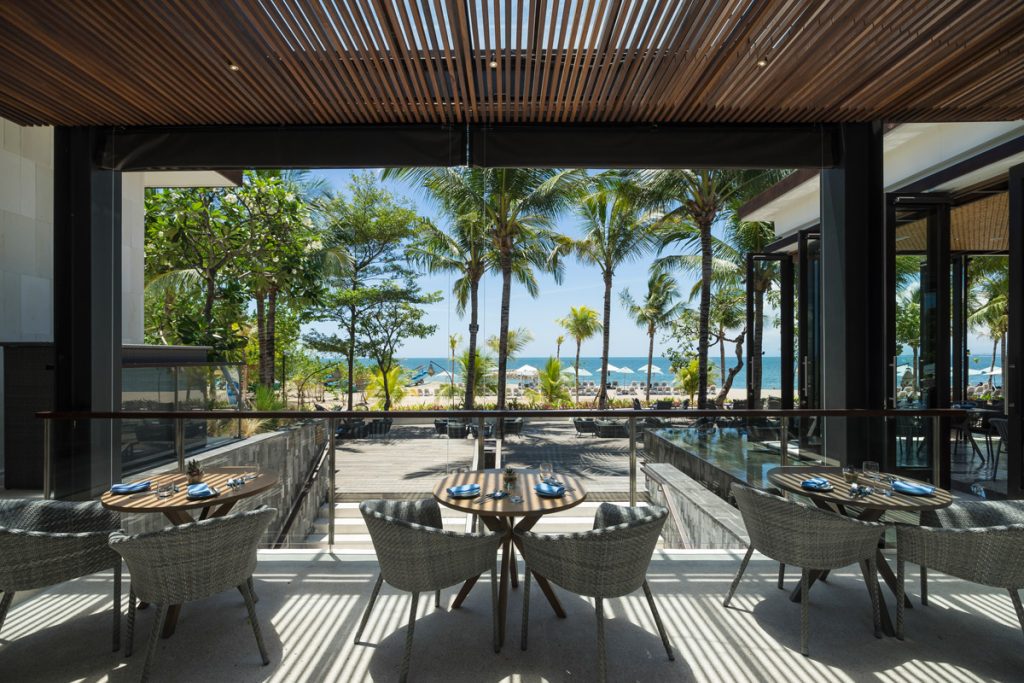 Potato Head still has the beach club, but it has recently reopened with 225 rooms (58 suites and 167 studios), a recording studio, indoor and outdoor gallery spaces, a spa and sanctuary, a curated library, a record store that doubles as a digital streaming platform, two gyms, a co-working centre and six exceptional restaurants.
The Potato Head Suites and Studios are incredible, featuring contemporary design and pure luxury. The attention to detail is extraordinary, from the complimentary cocktails and mocktails on arrival through to the fragrance diffused in the rooms, which is a blissful blend of jasmine, water lily, and cedarwood with a hint of musk, custom-created by Tokyo-based lifestyle label retaW.
If you want to experience a full-on immersion into the "good times, do good" lifestyle of Potato Head, you're welcome to do so. Take your pick from experimental music sessions, sustainability workshops, light, sound and vibration therapy, morning yoga and meditation sessions, master classes in cocktail mixology and Jamu-making, ice baths if you are so inclined, and sunset libations.
A delightfully luxurious jungle wonderland
My main reason for escaping to Bali for a few days was to relax and unwind, and this was offered in spades at Hanging Gardens of Bali in Payangan, another accommodation provider that has made a commitment to reducing its environmental impact and green best-practices.
Everything at The Hanging Gardens of Bali is curated to perfection, from the interior of the spacious villas to the atmosphere at the Three Elements Restaurant, where executive chef Ridwan Hakim and his team delighted us with one culinary highlight after another. This top-tier hospitality through innovation and sustainability has brought my appreciation for Indonesian gastronomy, which I first discovered and fell in love with 20 years ago, to an even higher level.
Not only is this stunning luxury resort surrounded by the Balinese rainforest, with the wonderful sights and sounds you can expect from being in the jungle of Ubud, but it also has a most spectacular double infinity pool. Each of the 44 exclusive private villas at this upscale jungle resort also has its own swimming pool and getting up out of bed at 5.00am for a soak and seeing the sunrise was an unforgettable experience. This would only be topped later that morning by a 90-minute bliss massage in the resort's award-winning spa.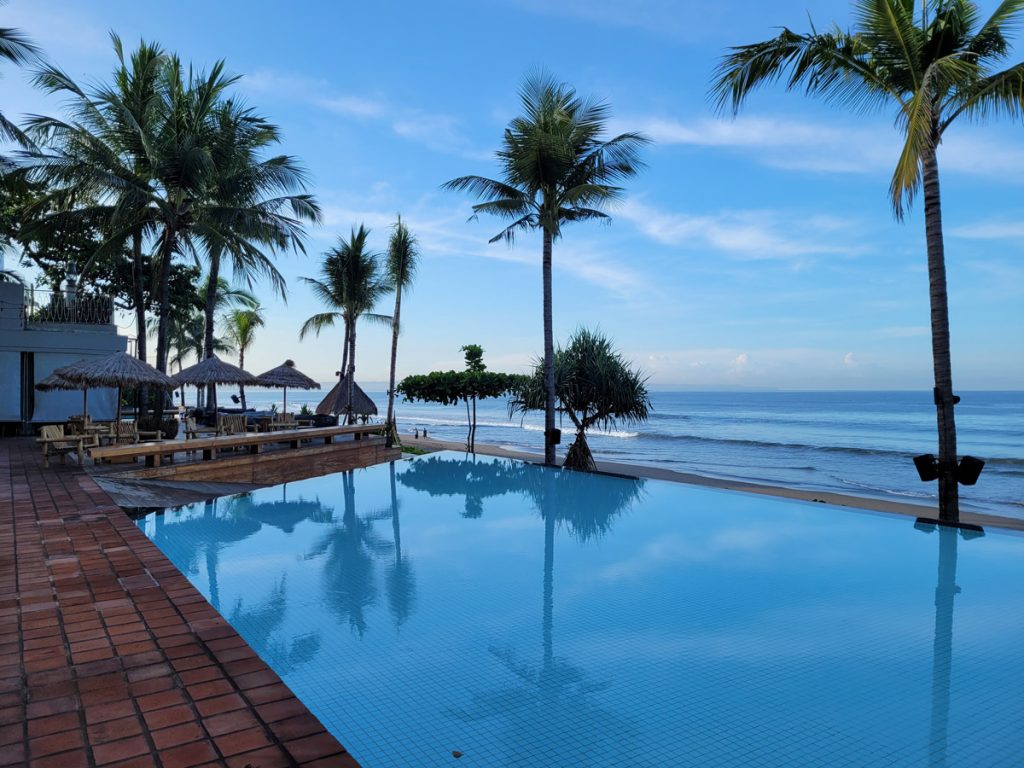 Cultural feasts and New Latitude wine
Bali has enough to keep even the most active visitors busy all day, every day and as I was there for just a short time, I made the most of it. The traffic in Bali is mad as ever, some things never change, but with a patient professional driver, it's doable.
A highlight of the trip was a visit to Sababay Winery in Blahbatuh, Gianyarand where I was treated to an interactive tour, tasting and lunch. Meeting Yoke Darmawan, Sababay's corporate director and passionate advocate for Bali's creative economy, was enlightening and inspiring.
Winemaking is not something you'd associate with Indonesia, but Mulyati and Evy Gozali, a passionate mother and daughter team, have revolutionised the wine culture of Bali with their unique take on New Latitude wine. What began with a dream of empowering farmers and evolving Indonesia's agriculture potentials in 2010 has resulted in more than 30 international awards.
When visiting Bali, you should take time to explore some of the many incredible cultural experiences the island has to offer. Penglipuran Village in the Bangli district is a must-do. Enter any of the houses through their arched gates and you'll be welcomed by friendly residents. Old bricks still stand in their place and the compounds are uniquely laid out, each following old Balinese spatial and architectural rules.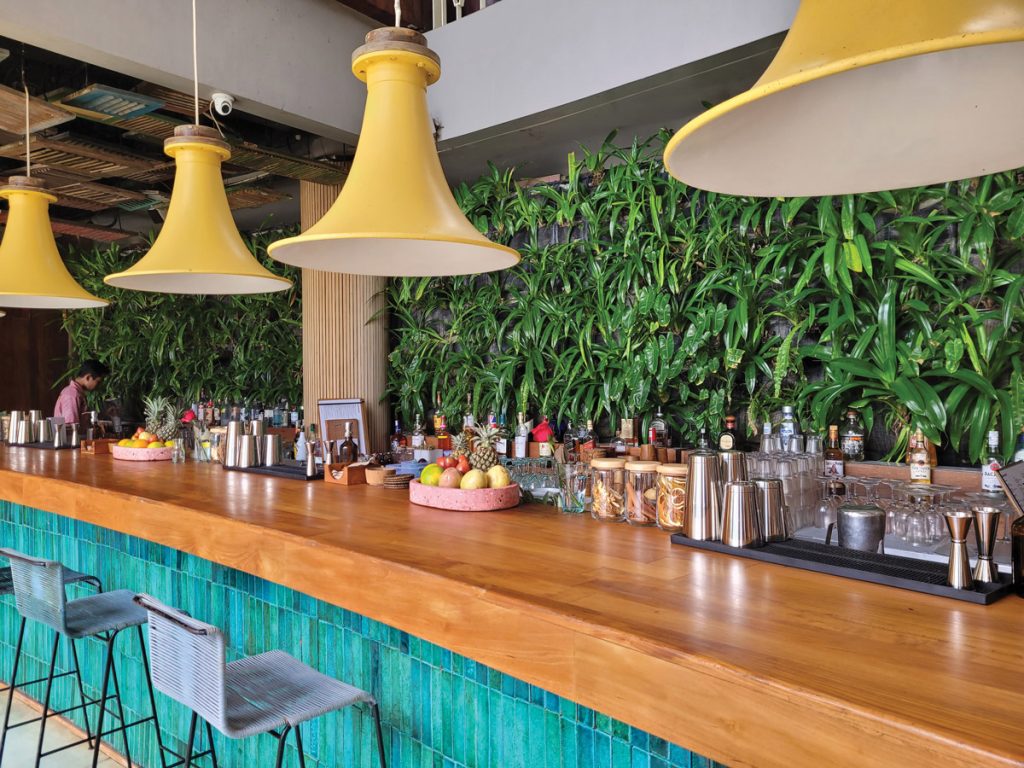 If you get the opportunity, you should take a walk with a local guide when visiting Bali to see the stunning rice fields and experience how the locals live. My hosts and I reserved a few hours for it while staying at The Hanging Gardens of Bali and we were shown around the village by Wayan Jenson.
Another unforgettable cultural experience is the Kecan Dance in the Uluwatu Temple at sunset. This captivating performance of an episode from the Ramayana Epic Poem is a Balinese artistic masterpiece of dance and musical drama.
If you don't have enough time to stroll around the shops and markets during your stay in Bali, or if the cocktails at the beach club are just more enticing, visit one of the five Krisna stores on the island for your obligatory souvenir shopping. They stock everything from snacks and clothes to beauty products and home décor.
I enjoyed my last night in Bali in Kuta, at The Anvaya Beach Resort. This five-star hotel is yet another feast for the senses, with its architecture inspired by Bali's rich cultural history from ancient to modern times. The breakfast buffet at Anvaya's Sands restaurant is out of this world and while looking out on Kuta Beach, I enjoyed my last glass of wholesome Jamu for a while.
The best advice I can give is to make sure you try as many local dishes as you possibly can. The flavours of Bali are so exciting, and except for a few Indonesian eateries in Auckland and one restaurant in Napier, it is something you don't easily find in Aotearoa. As soon as I came back to a wet and windy New Zealand, I stocked up on turmeric and ginger. My first batch of homemade Jamu is now chilling in the fridge.
Foods and Drinks You Must Try When in Bali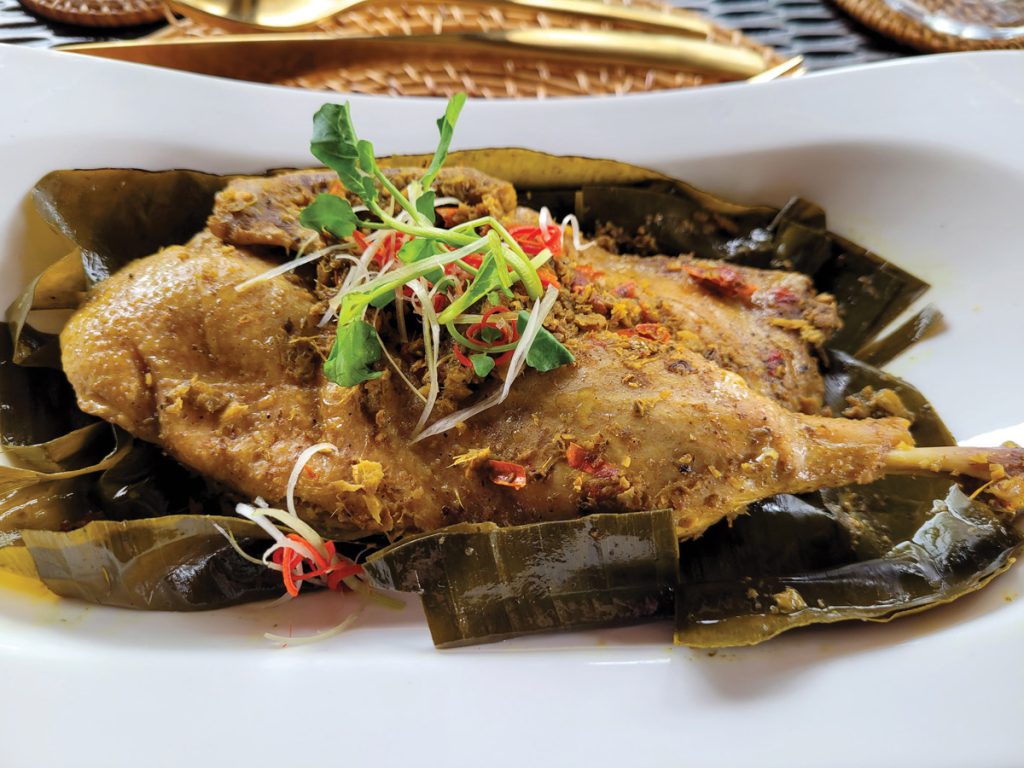 Traditional Balinese and Indonesian cuisine is colourful and bursting with flavour. Now direct flights to Indonesia's favourite holiday destination have been reinstalled, many people will travel there again to soak up the rich culture, enjoy the stunning beaches and lush forests, and get a taste of Bali's new take on ethical tourism and slow travel.
The food you'll find in Bali is exceptional and loaded with spices such as turmeric, cumin, chilli powder, and cloves. Here's what you should try when visiting Bali if you want a culinary journey and to experience the essence of the island on your plate.
First, a few quick translations:
Ayam = Chicken
Babi = Pork
Sapi = Beef
Bebek = Duck
Sari Laut = Seafood
Nasi = Rice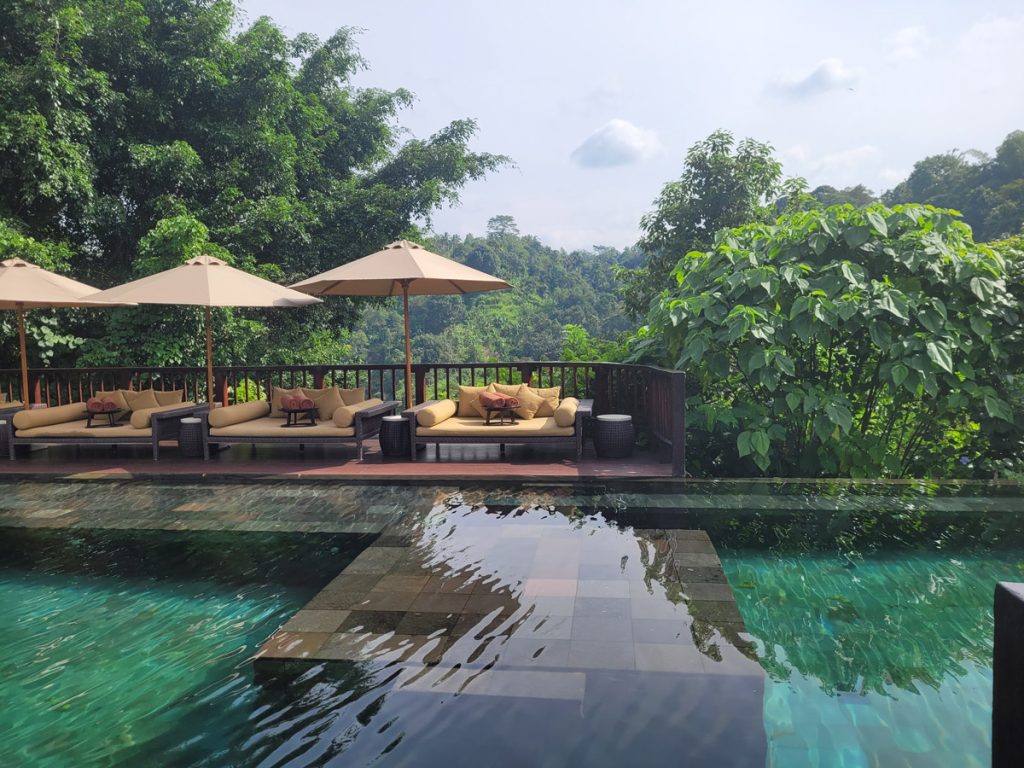 10 Things to Eat and Drink in Bali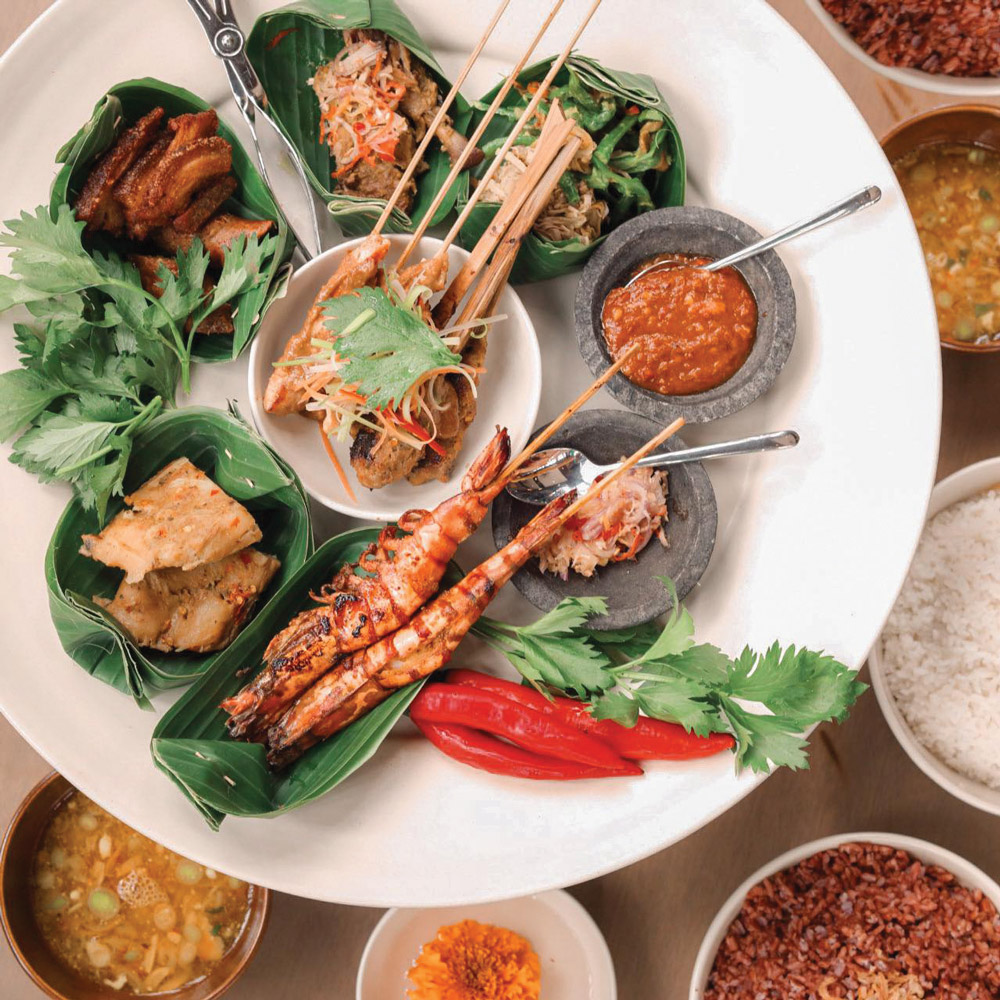 Betutu
A highly-seasoned and spicy dish that's a popular dish in Bali, usually served with either chicken (ayam) or duck (bebek). Betutu is the Balinese term for using a whole bird, marinated in rich aromatic spices and herbs, and then steamed or roasted.
Sambal
From a fiery chilli sauce to a mild raw salsa, sambal is made from chiles, spices, herbs, and aromatics. Traditional sambals are freshly made and can be served raw or cooked. Shallots feature in almost every dish in Bali, so you can expect to find them in some sambals too.
Babi Guling
The famous suckling pig is one of Bali's most popular dishes. Many ceremonies include it, not just as a food but also as an activity. It's been said that some travellers visit the island just so they can enjoy the crispiness of the pork skin and the juiciness of the meat.
Gado Gado
This salad is made with a variety of raw, slightly boiled, blanched, or steamed vegetables served with hard-boiled eggs, fried tofu, lontong (a rice cake wrapped in a banana leaf), and prawn crackers. However delicious that sounds, it's the peanut sauce that brings it all together.
Nasi Campur
A Balinese favourite, Nasi Campur is any kind of rice dish served with assorted meats or vegetables, sambals, and sides. Best served when the dishes are in separate bowls to maintain the original flavour of each one, it's a feast you can enjoy for breakfast, lunch, and dinner.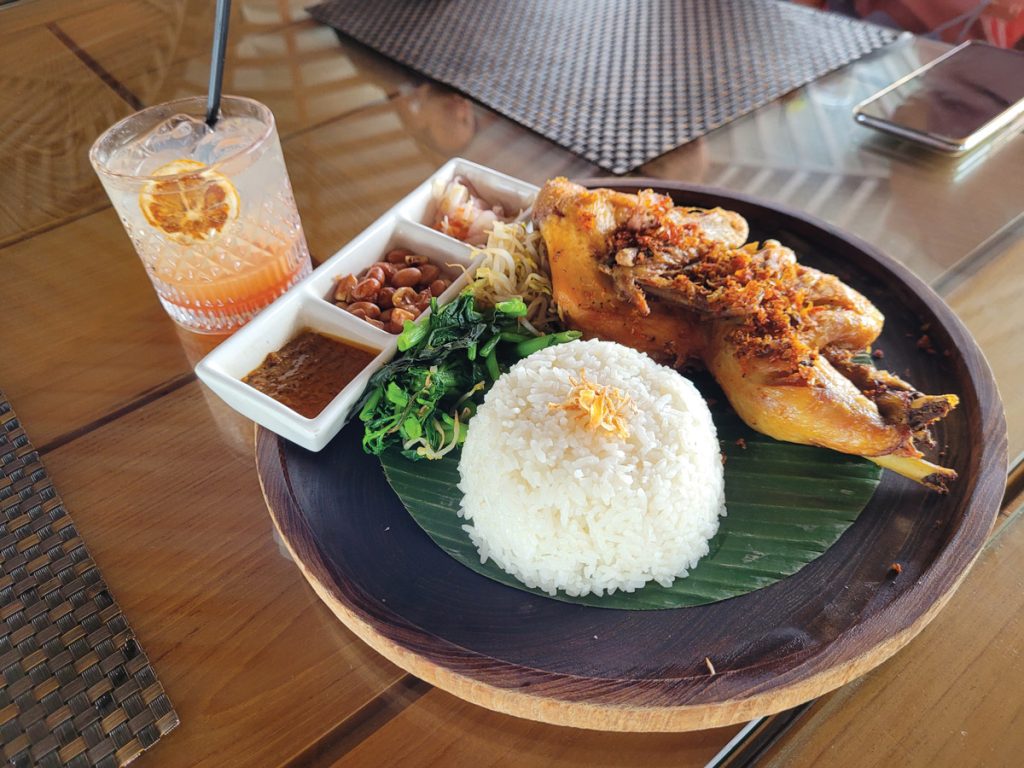 Klepon
Perfect for dessert lovers or with a cup of tea, klepon is a traditional Indonesian green rice cake filled with liquid palm sugar that is coated in grated coconut. Not overly sweet or too rich in flavour, the combination of ingredients and burst of palm sugar makes this a popular treat.
Durian
If you're brave enough to try this infamous fruit, Bali is the place to do it. Due to its overpowering and pungent smell, this exotic fruit is not for the fainthearted. However, durian has a unique taste that you'll either love or hate, and it's extremely nourishing and good for you.
Kunyit Asam (Jamu)
Jamu is a turmeric and tamarind herbal drink that's an acquired taste for some people, especially those who are unfamiliar with herbal drinks. However, what's not to love about a drink that's great for boosting energy, reducing inflammation, enhancing circulation, and ramping up your immunity?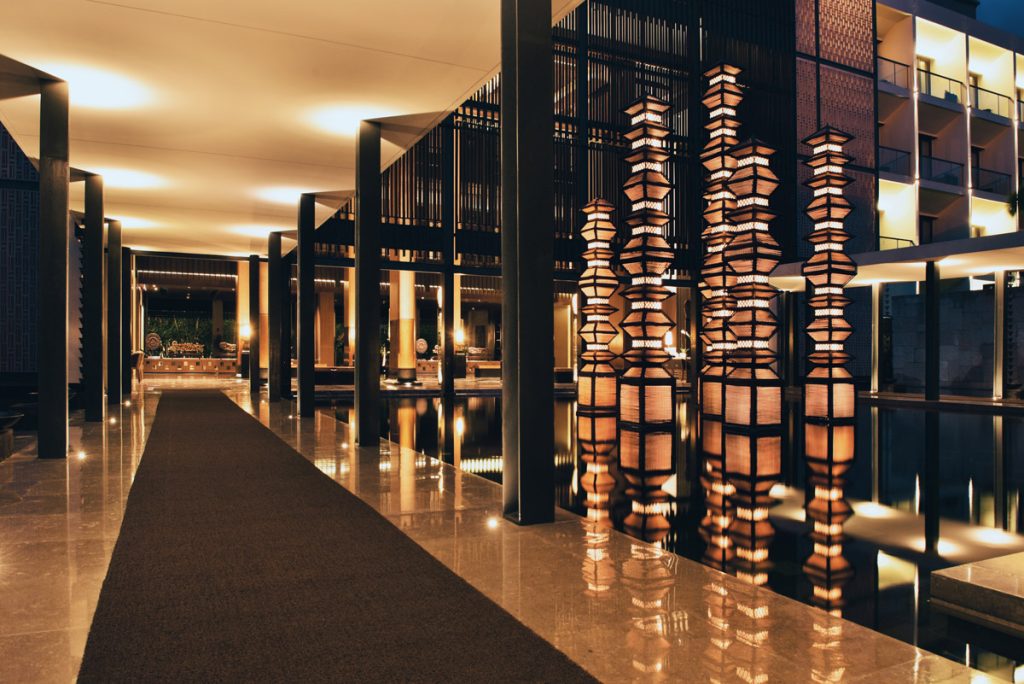 Kopi Tubruk
In the 17th Century, when Indonesia was still under Dutch occupation, the VOC (Dutch East India Company) brought Arabica coffee plants to Indonesia and since then, coffee is everywhere in the island nation. The quality of Indonesian coffee is impressive, but you must know that locals drink it with lots of sugar.
Lawar
A tasty traditional dish that can be found at any restaurant or warung in Bali. Lawar is made with chopped meat and vegetables mixed with coconut, chili, shrimp paste, kaffir lime leaves, galangal, and turmeric. Traditionally made with pork, you'll also find it with chicken, duck, or beef.