There are multiple forces forging the future of industries and how we work in them. Not only is new technology like AI, quantum computing and increasing physical automation changing our relationship with our jobs, but there are of course new cultural and social considerations that a global pandemic has cast on our ideas about the delineation between work and the office.
These and more factors are creating new employment and productivity opportunities for the future, but also hurdles. And regardless of what exactly is in store for many of our sectors and our place in the world there is no doubt that the workforce of the future needs the right educational foundation to seize and create opportunities. As the largest independent school group in New Zealand, ACG Schools is an example of an educational institution that is focused on the sort of innovation and learning excellence that combines and compounds all areas of learning and personal development including creative arts and sports as well as STEM fields alongside an outward-looking approach and a global network to unlock incredible experiences and opportunities.
The CEO of ACG Schools, Clarence van der Wel, suggests that part of their edge is the leverage of shared knowledge, resources, training, and staff across the six ACG institutions across New Zealand, Indonesia, and Vietnam which allows them to remain at the cutting edge of educational innovation for more than 5,200 students each year.
The four New Zealand-based schools within the network, ACG Parnell, ACG Strathallan, ACG Tauranga, and ACG Sunderland, each have their own unique characteristics and offerings, but all share a commitment to academic excellence and personal development.
ACG Parnell is located in Auckland's upmarket suburb of Parnell and offers an outstanding education in a vibrant urban learning environment. Adjacent to the Domain, it is a prime location for an outstanding school. ACG Parnell is in the top academic co-educational schools in Auckland.
ACG Strathallan is located in Karaka, South Auckland and is the top academic school in the region. The school offers a wide variety of sports and extracurricular activities supported by a strong focus on academic achievement. The experienced team of dedicated educators puts the interests of students at the heart of every school decision, creating a supportive environment that inspires students to work hard towards being the best they can be.
ACG Sunderland is located in Henderson, West Auckland and has a reputation for developing a strong sense of belonging in students and staff and offering close individual attention to students supported by excellent pastoral care. The school provides a continuous educational pathway from preschool to Year 13 and its academic programme is supported by a diverse range of sporting and cultural opportunities. The school provides a caring and supportive environment with mentoring at all year levels, and a tutor system which means each student has an allocated tutor.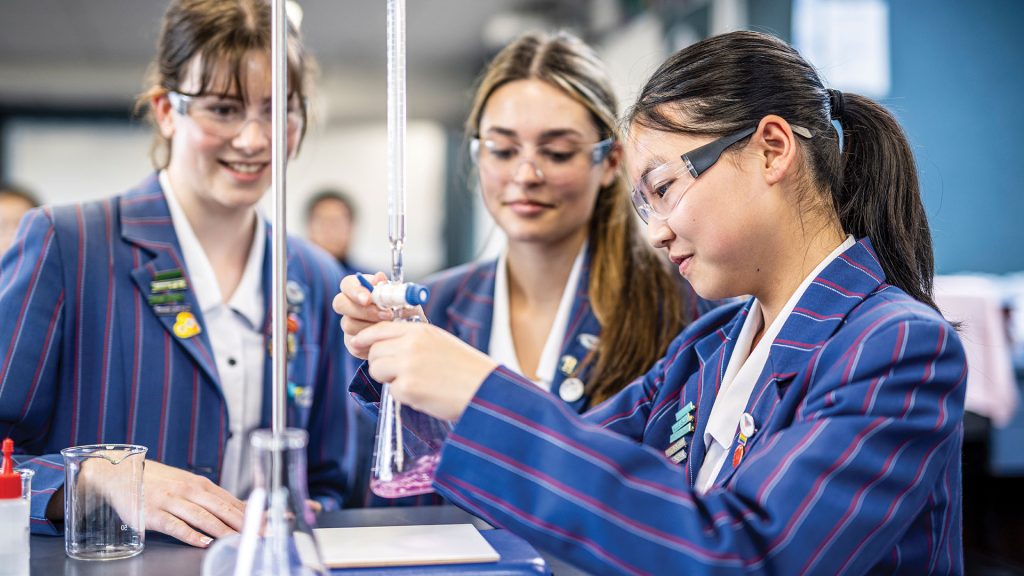 ACG Tauranga is located in New Zealand's fastest-growing city and offers students the best of internationally recognised preschool-to-college education underpinned by strong family values. The school is the only one in the region offering the Cambridge Pathway curriculum from primary through secondary and is delivered by dedicated and passionate teachers.
Not only does each ACG School leverage the network of the group but they are also a part of Inspired Education, the world's largest network of premium schools that offers up an unparalleled approach to education. An ACG student automatically becomes an Inspired student and being a part of this network gives students access to an incredible world of benefits, including diverse programme options, an exclusive partnership with the Berklee College of Music, global camps and exchanges, and scholarships, which help them to achieve their maximum potential and thrive confidently in an ever-changing world. Some of the experiences include summer camps in the UK, ski tournaments in Switzerland, adventure camps in Vietnam, a fashion and design programme in Milan or a state-of-the-art sports programme in Madrid with world class partners such as the Real Madrid Foundation and Addict Lab with CERN. All offering immersive learning opportunities that differ from the normal school day and provide a chance for students to travel, explore diverse cultures and meet people from around the world.
Van der Wel suggests that as an Inspired school, ACG is able to provide considerable benefits for its staff and students. "By providing access to these exciting new resources and opportunities, we also deepen our commitment to an international outlook, preparing our students for tomorrow's world."
And these unique global opportunities are an important part of the ACG Schools ethos, the goal is not only academic excellence but also the development of well-rounded, confident individuals with a wide range of abilities and global outlook. This is reflected in the outstanding academic results that ACG School students consistently achieve. In the most recent Cambridge International examination results, New Zealand ACG Schools received seven Top in World awards and overall Top Year 11 IGCSE Student in New Zealand.
And the Cambridge International Curriculum is also an important element in ACG Schools' approach to education. Globally recognised and accepted by universities in New Zealand and around the world, it is an inspiring curriculum that is designed to provide students with the essential skills they need for success at university and in their future careers all around the world.
One of the main benefits of the Cambridge International Curriculum is its flexibility and ability to be tailored to local contexts. This approach to education encourages students to develop an informed curiosity and a lasting passion for learning. This is reflected in the outstanding academic results that ACG School students consistently achieve.
And while academic excellence is an important focus, the institution is committed to ensuring that every student achieves their full potential, not just academically but also in their personal development. With a wide range of sports, arts and technology programs available, students are able to develop as well-rounded, confident individuals with a wide range of abilities.
Vicky Quinn, a recent graduate from ACG Strathallan and current student at the University of Auckland, reflects on her time at the school and how it has shaped her future goals and approach to achieving them.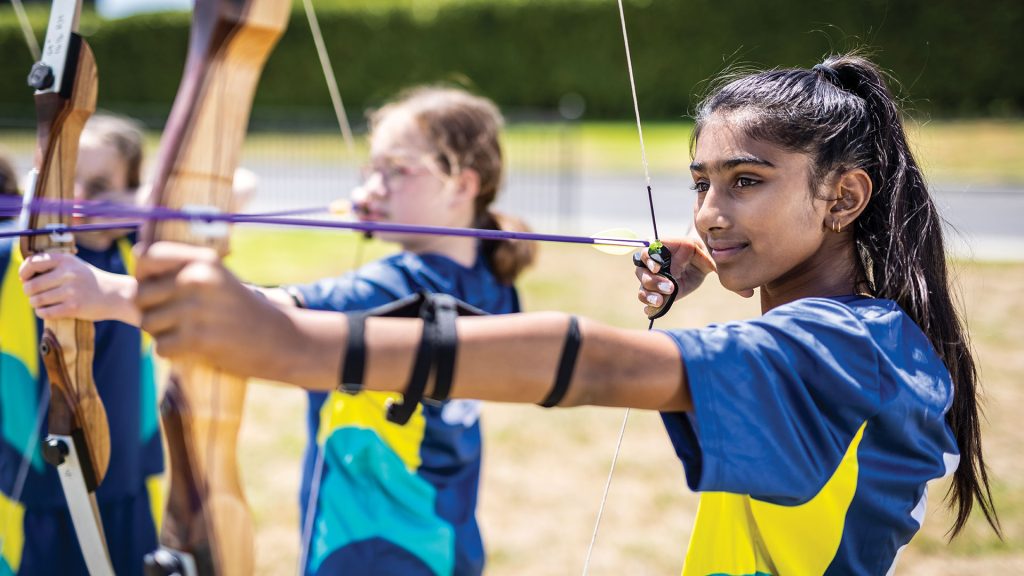 Quinn, who double majors in Information Systems and Marketing for her Bachelor of Commerce, credits her time at ACG Strathallan for teaching her valuable time management and organisation skills.
"ACG Strathallan has shaped me by giving me the opportunity to push my own boundaries," says Quinn. "In my last years of high school, I joined a tremendous number of clubs and committees, as well as planning and attending various events outside of school and working both days on the weekend. This all required a lot of time-management and organisation to fit everything in, keep my grades up and have a social life. I am grateful to ACG Strathallan that there were so many things to be a part of, and they were all so diverse."
Quinn also credits the school with providing her with a framework and structure for goal-setting. "There has always been an emphasis at ACG Strathallan to make SMART (specific, measurable, attainable, relevant and time-based) goals whilst providing the supportive environment that allows them to be achieved," she says. "This will continue to empower and embolden me to make ambitious goals long into the future."
When asked about her high-achieving drive, Quinn responded "I think the drive comes from knowing that I can achieve anything I set my mind to, so why not aim high?"
Moving to New Zealand from Australia in 2019 and then enrolling in ACG Strathallan just before a global pandemic caused profound disruption to learning institutions, Quinn had to deal with quite a bit of uncertainty. "Because I made the most of everyday, it felt like there was quite a lot of space between initially moving to NZ and then the pandemic," she says. "This gave me the time to properly adjust and settle in before everything went haywire. But honestly it wasn't that hard to move countries because everyone at ACG Strathallan was so welcoming and supportive."
Quinn chose ACG Strathallan because of its reputation for creating well-rounded students with a mix of academic, sporting, arts and cultural achievements. "ACG prides itself in creating well-rounded students that not only have academic prowess but also have sporting, arts and cultural achievements and learnings too. This helps ACG Alumni enter the workforce and life with versatility and perspective."
It was her interest in business that led Quinn to pursue a Bachelor of Commerce double majoring in Information Systems and Marketing. "I think business is such a valuable domain to be an expert in, no matter what field you decide to pursue in the future," she says. "However, I am particularly interested in the intersection of technology and marketing, and how it can be used to improve business practices and customer experiences."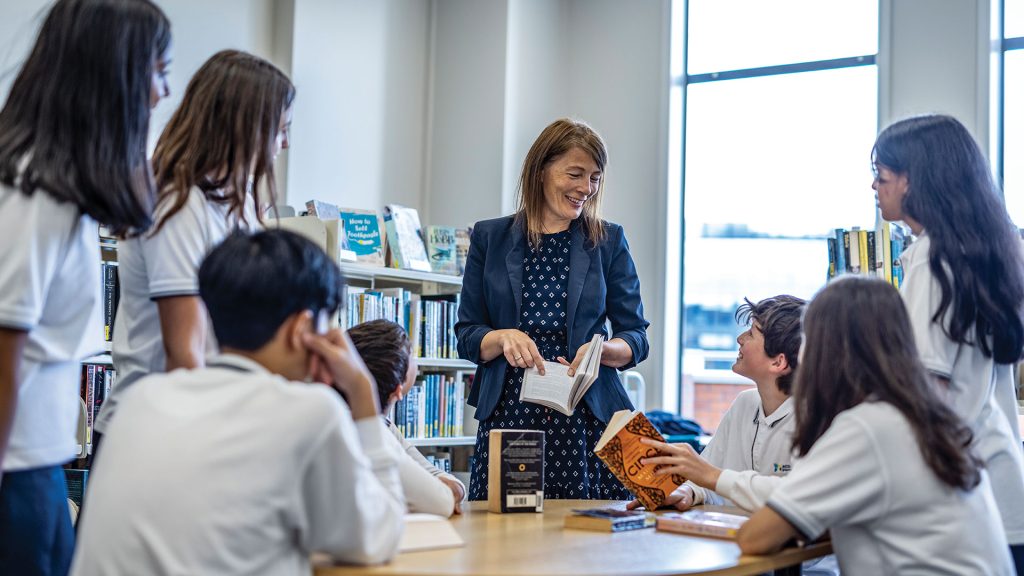 ACG Tauranga, meanwhile receives credit from its former Head Girl, Chelsea Good, for its unique educational approach and supportive environment. "I really found my place there because I felt like they really nurtured the potential that I had and I got a lot more support than I felt I would've got in the NCEA system."
Chelsea, who graduated in 2021 and is now studying at Victoria University, found that the Cambridge system at ACG Tauranga was perfectly suited to her diverse interests. "I described myself as hungry quite a lot in my uni applications. I was really hungry to do so many different things. And so Cambridge really provided me the academic base, but it also allowed me to maintain those other sides of my life as well. I never struggled to maintain the drumming and the swimming and all of the sports and stuff because it was so structured."
Chelsea also found the small class sizes at ACG Tauranga to be a major advantage. "It's such a different way of being educated than being a kid in a classroom of 50 where you walk in and the teacher calls out your name and the role and they have to look around to see who answers as opposed to being like, 'Hey Chelsea, how was your weekend? What have you been up to? How are you going with that prep for that test?'"
This contrasted with her previous experiences with the public school system, where she felt like "a small fish in a big pond" and struggled to find a sense of purpose. However, at ACG Tauranga, she felt that the school nurtured her potential and provided her with more support than she would have received in a public school setting. "I graduated last year with 19 kids in my year, which is crazy but I know all 19 of them, I still talk to all 19 of them. We've just got these relationships that are so close. And it is the same with the teachers. I've got some of my teacher's phone numbers now and I still get emails from them checking in on how I am going. You just cannot put a price on that sort of environment."
While this small intimate learning base is important, it's this combination with the access to the larger international network that creates a unique and pathway for students to achieve on the world stage. And while some schools will fall back on tradition and history, ACG Schools offers a fiercely global outlook, a more individual and modern approach to education, a true passion for learning and outstanding academic results and a focus on the future with a dedication to excellence. This really sets ACG apart from traditional schools and offers a unique and well-rounded education to prepare students for a world of future opportunities.