Tax Management New Zealand (TMNZ) is the tax pooling industry leader and also a pioneer in the realm of corporate social responsibility. TMNZ has been on a purpose-driven journey since its inception in 2003 and this ramped up even more when the company's founders, Ian and Wendy Kuperus, made the decision in 2019, to commit all (yes, 100%) profits from TMNZ to Whakatupu Aotearoa Foundation to support investments for philanthropic initiatives. This commitment has solidified TMNZ's position as a for-purpose business, dedicated to making a positive impact on society and the environment and an example of the power of business for profound change. But like anything, this is a journey where each step is important, including environmental sustainability. We talk with Amanda Thorpe, Head of People and Culture at TMNZ, and Yii Petrus, Programme Director at Whakatupu Aotearoa Foundation, about TMNZ's sustainability initiatives, their partnership with the foundation, the dangers of greenwashing and environment-focused funding during tough economic times. 
While TMNZ's investment in Whakatupu Aotearoa Foundation is contributing to large sustainability projects around the country, they are also focused on the sustainability practices within their own organisation from the ground up. "Is sustainability important to TMNZ? Absolutely. As a purpose-driven business, we're 100% invested in Aotearoa, and our values include 'Be socially conscious' and 'Be the change'. We're on a sustainability journey and focused on building the right framework for the future," says Thorpe.
As part of this framework, TMNZ is running a number of initiatives including setting up their Green Team, a dedicated group of employees tasked with identifying and implementing sustainable practices within the company. They run I Care, a program that encourages staff members to nominate a registered charity for a $1,000 donation, fostering a culture of giving and connection to personal causes. And, employees are encouraged to volunteer, for example with FairFood, an organisation that redistributes surplus food to those in need, while at the same time reducing carbon emissions through minimising food waste. TMNZ also participates in the Sustainable Business Network's leadership workshops, learning from industry experts and sharing best practices.
TMNZ is working towards achieving Toitu Envirocare certification, a recognised standard for environmental management systems. Their offices have recently been redesigned with sustainability in mind, incorporating energy-efficient lighting and waste reduction measures and they are focused on sustainable procurement practices, ensuring that suppliers and partners align with TMNZ's values and environmental goals. 
One such technology partner is GoodSign, an environmentally-conscious eSignature provider. For every 100 digital documents sent from TMNZ for signing, GoodSign plants 20 trees. This means all TMNZ's clients are contributing to a better outcome for the environment and tangible climate action. 
As well as working through its own organisational sustainability practices, TMNZ is empowering their staff, clients, and community to join them in their mission. Through their partnership with Whakatupu Aotearoa Foundation, TMNZ is making a positive impact on the environment and the community, while fostering a culture of sustainability within their organisation.
"By connecting our sustainability journey to our values and purpose, we can ensure that our efforts create a positive and lasting impact for our people, our clients, New Zealand businesses, and the community and environment at large," says Thorpe.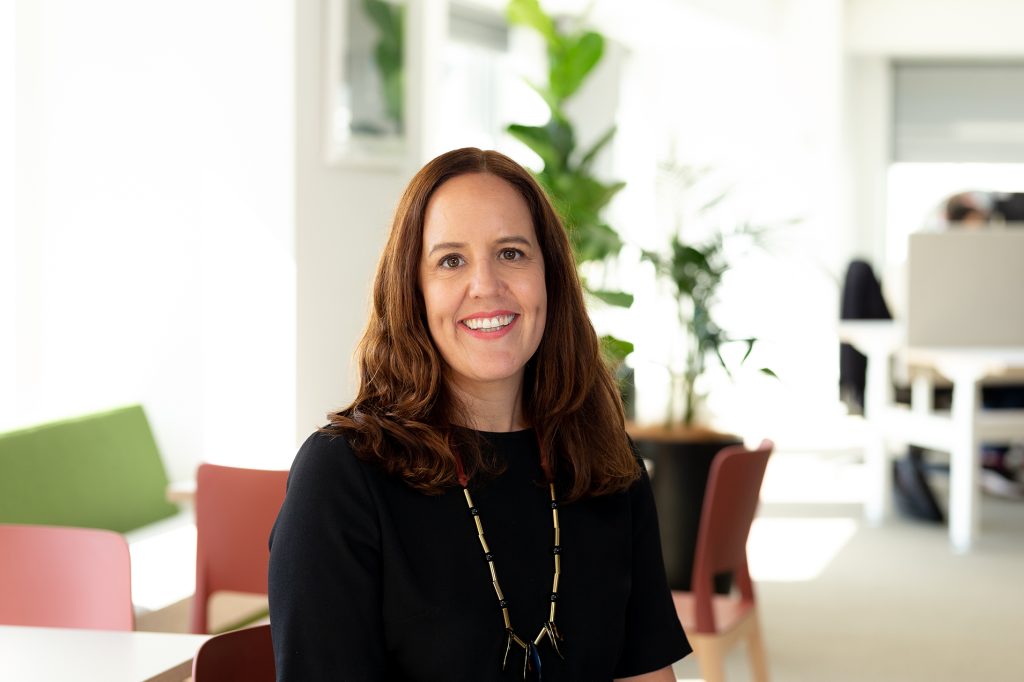 And having a shared purpose and vision feeds a sense of unity and culture for TMNZ staff, suggests Thorpe. "Our employees are at the heart of our sustainability initiatives. By giving them the opportunity to help design and participate in projects that align with their values and passions, we create a sense of ownership and pride in our collective efforts. This approach has been instrumental in fostering a culture of sustainability within our organisation."
TMNZ's investment in sustainability initiatives extends beyond their own business operations and into the broader community and environment. "We're proud to partner with the Sustainable Business Network on the Starting out on Sustainability workshop series, which runs from March to December 2023. These workshops provide valuable information and resources to businesses looking to embark on their sustainability journey. TMNZ and Whakatupu Aotearoa Foundation  regularly meet with clients to share more about strategic philanthropy and environmental challenges facing New Zealand. We run events for our clients to hear directly from foundation partners, like Live Ocean, so they can gain insights into the positive impact that their investments can have on the environment and the community."
Thorpe adds, "We believe that by providing our clients and other businesses in New Zealand with the tools and resources they need to become more sustainable, we are not only helping them succeed but also contributing to the overall well-being of Aotearoa."
And while these tools and resources have a flow on effect through the business community, TMNZ also help to tackle other areas of need via their partnership with the Whakatupu Aotearoa Foundation. "Through our collaboration with TMNZ, we have been able to support a range of initiatives that positively impact the community and the environment. Some of these projects include Mindful Fashion, Auckland Climate Festival, All Heart NZ, Kai Commitment, and Live Ocean. Each of these initiatives demonstrates the power of strategic philanthropy and the difference it can make in addressing the challenges and opportunities that Aotearoa faces," says Petrus
"Funding these important initiatives has been made possible by TMNZ's clients – we're very conscious of this, so I'd like to say a very big thank you to everyone that has done business with TMNZ – in turn you're helping to build a better, more sustainable Aotearoa." Adds Petrus.
A personal highlight for Petrus has been the foundation's work with Mindful Fashion New Zealand, which was founded by Kate Sylvester and Emily Miller-Sharma, the General Manager of Ruby. It takes a collective approach to making the industry more environmentally friendly and reducing carbon emissions. 
"They approached us with their vision, and together we discussed what success would look like. The result was a roadmap that would help businesses understand climate change and utilise existing tools to address the issue. We provided seed funding for their operational costs, and they managed to attract funding from the Ministry for the Environment to implement their project. This is an example of how we support great ideas, providing not only financial assistance but also guidance on business plans, board decisions and more. The outcome is a solid roadmap for the fashion industry, and the Ministry for the Environment recognises the initiative as a valuable part of their climate emissions plan."
Thorpe highlights that the investment examples emphasise the importance of making a positive impact on the community and environment: "Our partnership with Whakatupu Aotearoa Foundation has allowed us to extend our reach and support projects that align with our values and commitment to sustainability. By working together, we can make a meaningful impact on the community and environment."
And in this respect, the impact of TMNZ's sustainability journey goes beyond its immediate sphere of influence. By partnering with the Whakatupu Aotearoa Foundation and supporting various initiatives, TMNZ has been able to create positive change on a much larger scale. But Petrus emphasises the importance of strategy as well as scale.
"Strategic philanthropy is about leveraging resources, knowledge, and networks to create lasting, systemic change. By working closely with TMNZ, we can identify and support initiatives that align with their values and have the potential to create a significant positive impact. Our collaboration is a testament to the power of purpose-driven organisations working together for the greater good."
And while there is a growing awareness for the importance of the potential of purpose-driven organisations to make a change, it's not uncommon to see companies jumping on the sustainability bandwagon. However, as more businesses claim to be 'green,' there's a growing concern over greenwashing – the deceptive marketing practice of promoting products or services as environmentally friendly when they're not. 
Thorpe acknowledges that TMNZ is still on its sustainability journey, and they are continuously learning and adapting their practices. "It's essential to be transparent about the progress we've made and the challenges we face. We need to be honest about where we are in our journey and avoid overstating our accomplishments," says Thorpe.
Petrus echoes these sentiments, emphasising the need for genuine impact and collaboration between businesses and the community. "Our focus is on creating real, lasting impact, which means being transparent about our investments and partnerships. It's not about making empty promises or promoting ourselves as something we're not."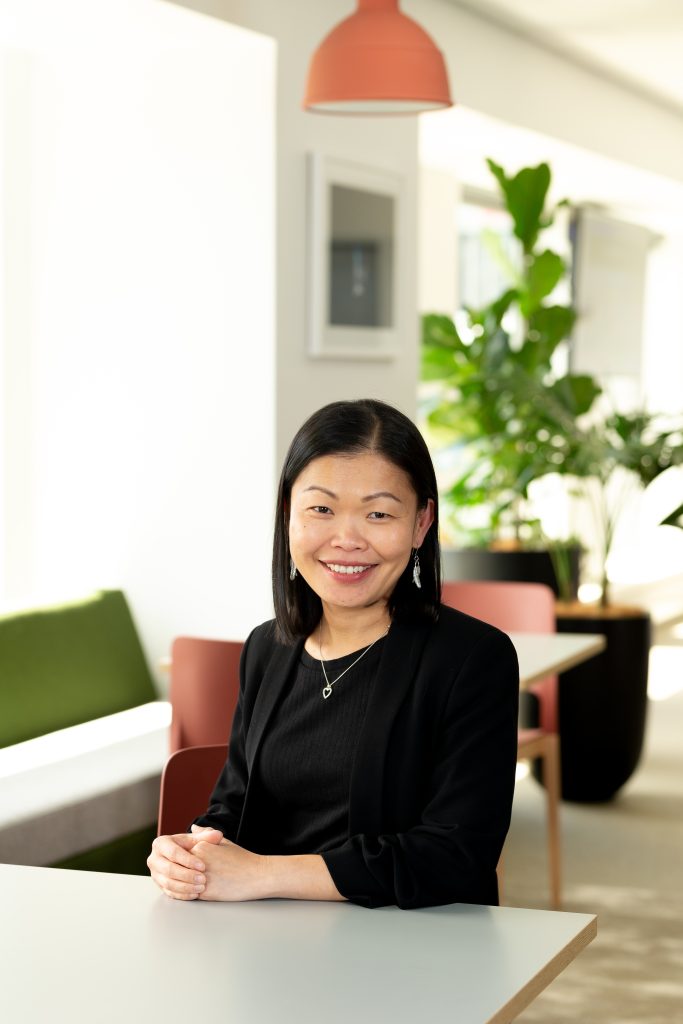 Another challenge is the lack of funding that goes towards climate change and sustainability projects, especially during tough economic periods. 
Petrus says "It is harder to get funding for environmental charities. In New Zealand, around 2% of philanthropic funding goes towards environmental and conservation efforts, while most of the 98% goes into social issues.  This funding gap became even more pronounced when COVID-19 hit. (Source:  JBWere New Zealand Cause Report 2021.)
This appreciation has motivated us to initially focus more on climate change-related initiatives. We believe that a healthy environment leads to healthy people and communities, so we have taken a catalytic approach to propel ideas, help demonstrate their success and transition to other funding sources such as industry or government."
One example of this is Kai Commitment, initiated by New Zealand Food Waste Champions. Petrus points out that food waste in New Zealand is such a significant issue that there is enough wasted by households annually to feed the city of Dunedin, for a year. 
"This wasted food contributes to both food poverty and higher emissions. We worked with New Zealand Food Waste Champions, a small organisation, to bring together key food suppliers and industry players to commit to minimising food waste. Kai Commitment was launched at the end of last year, with six major organisations, including Countdown, Foodstuffs, Silver Fern Farms, and Fonterra, pledging to take action. The Ministry for the Environment recognised the initiative as contributing to their food waste action plan. This is just one example of how we support climate change-related projects and make them more prominent despite the challenges in securing funding."
While food waste, tree planting, sustainable fashion and organisational practices are all very different focuses, they highlight the scale of a sustainable future but at the same time how the power of collaboration, strategic leverage and collective action are key to overcoming the challenges faced by industries worldwide. And as Thorpe reminds us, "it is also important for people to connect with their individual power to make a positive impact in all aspects of their lives."
About TMNZ:
TMNZ are the tax pooling originators, here for all New Zealand businesses (and their accountants), making tax payments easier and saving client's money. Now, after 20 years they're reimagining what it means to be truly purpose driven, by investing 100% of their profits for a restored and thriving Aotearoa, through their philanthropic partner, Whakatupu Aotearoa Foundation.
Diversity & InclusioN + ESG