The so-called Fourth Industrial Revolution has ushered in a bold new era of AI, machine learning, robotics, and nanotechnology – of cutting-edge cyber-physical systems tasked with forging new ways of integrating technology with human life and society at large. While we can all appreciate the potential a new civilisational storyline holds, the questions on most folks' lips might have a touch more to do with those things in life that are a little more mundane. And especially so, the dull, repetitive, and dirty. Such as: "If robots will take our jobs, will they at least also take out the trash for us?" to quote some researchers out of the UK and Japan drilling down on a bevy of artificial intelligence experts about the ten-year trajectory of automation in common household tasks.
Fortunately, we have global leaders in home robotics such as ECOVACS ROBOTICS who have been going at it hammer and tongs, transforming into a reality, that pesky conundrum of how we can do much less of what so very few of us relish – the common household chore. In fact, for 25 years now – long before the "Smart Home" concept came into vogue – the visionary startup has been at the forefront of driving some pretty significant technological innovations, especially when it comes to the ultimate in robotic cleaning. These key innovations, which have cemented their leadership in the realm of home robotics, include the capacity for dual vacuuming and mopping in one deft pass, state-of-the-art mapping technology, and extensive AI research for obstacle detection.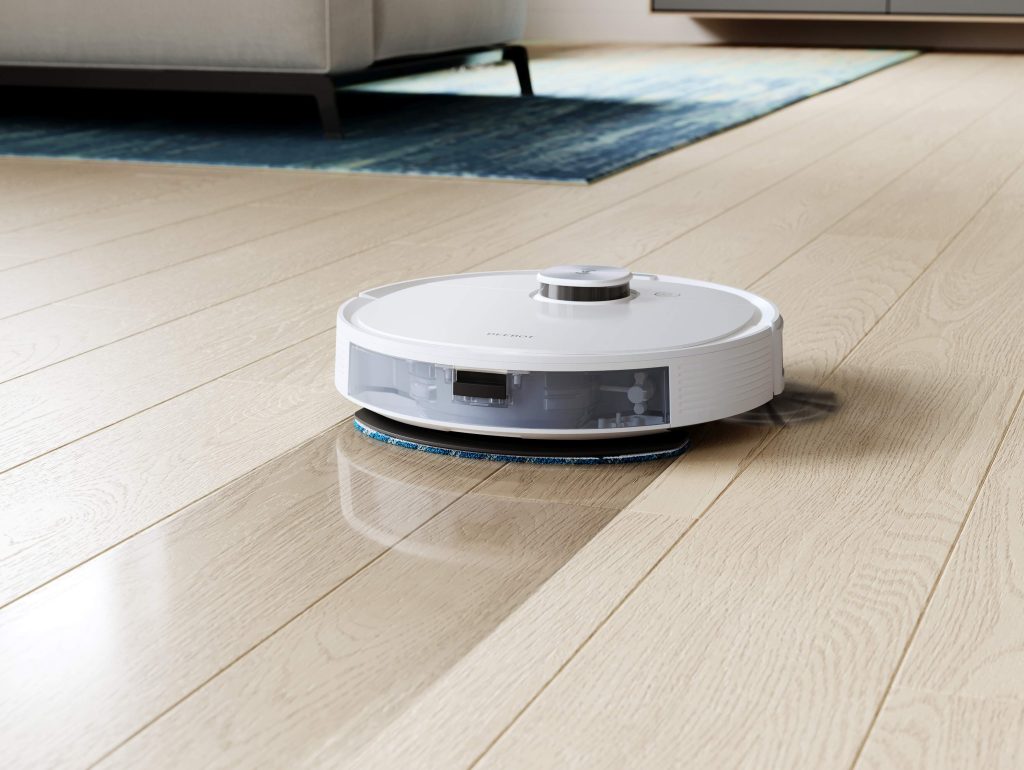 Now a global corporation established in over 145 countries and regions around the globe, this year ECOVACS celebrates their 25th anniversary of work in smart home robotics – a significant milestone in realising their mission of "Robotics for All" meticulously crafted to change the way we live and work. In New Zealand alone, ECOVACS has estimated existing home robotics products already gracing Kiwi homes, such as their recently launched DEEBOT N10 PLUS and WINBOT W1 PRO, are saving more than 100,000 hours a year in cleaning time.
Moreover, ECOVACS' recently commissioned independent market research has also revealed a fair few New Zealanders are expressing the desire to own their first robotic vacuum even as the cost of living continues to challenge where Kiwis spend their money – a shift in consumer preferences that places increasing value on the convenience, versatility and time-saving benefits of this next-gen ilk of product. "With New Zealanders eager to embrace home robotics that deliver both convenience and time-saving solutions, it was important that ECOVACS continued to step up and deliver a new, compelling option for them to consider, and we are delighted to be adding the DEEBOT N10 PLUS into our range," says Karen Powell, Regional Director of Australia and New Zealand for ECOVACS ROBOTICS of their latest sub-$1,200 mopping and vacuuming robot.
The ECOVACS DEEBOT N10 PLUS is, for the robotics leader, a proofpoint of how leading-edge technology has filtered throughout the range to deliver a state-of-the-art yet accessible vacuuming and mopping robot, particularly in areas such as category-leading suction power, battery life, and self-cleaning – capabilities that exemplify ECOVACS' commitment to providing an intelligent, hands-free cleaning experience. "We are constantly challenging ourselves, be it through innovation or value, and the DEEBOT N10 PLUS combines both by delivering an uncompromising clean with these carefully curated features never seen before at this price," says Powell.
Touted as the true workhorse for the home, the DEEBOT N10 PLUS, which retails for $1,199, boasts a range of specs not previously seen in a model for this price, including five hours of run time on a single battery charge. What's more, when the battery is running low, the DEEBOT N10 PLUS knows to return to its auto-empty station for a recharge before returning to its cleaning route and resuming its clean. The nifty auto-empty station can conveniently hold up to 60 days of dust courtesy of a large 2.5-litre disposable dust bag, offering hypoallergenic benefits in tandem with new antibacterial filters made from non-woven fabric and an activated carbon layer.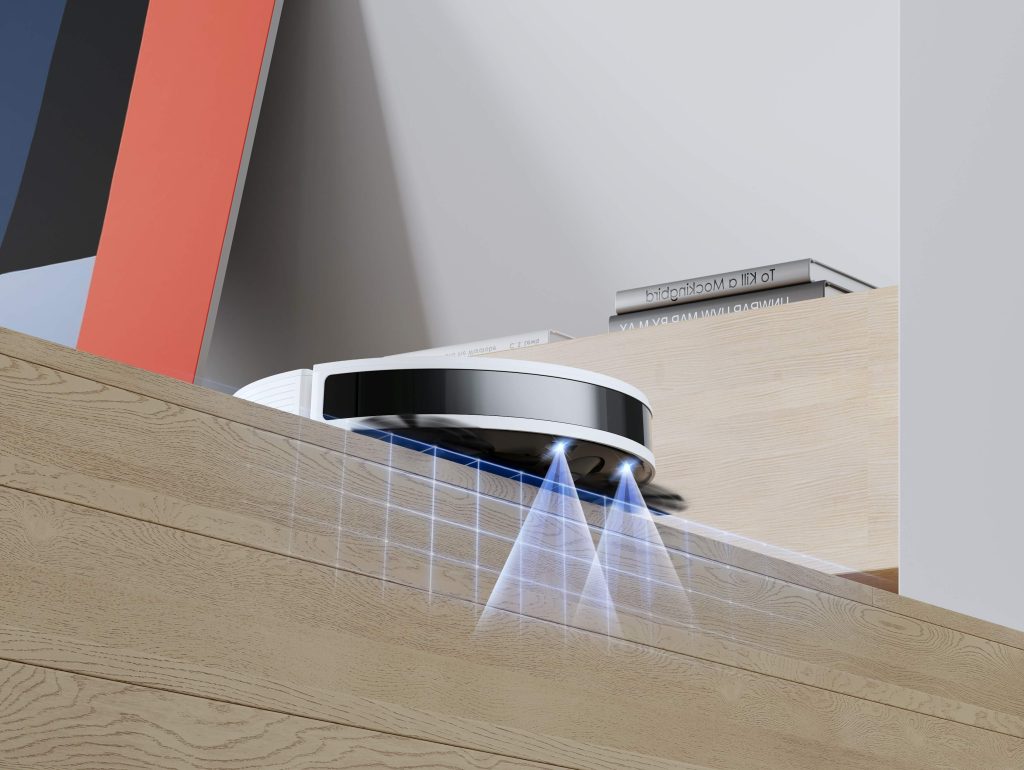 Suction power – in the case of the DEEBOT N10 PLUS, a mighty 4,300Pa – has also been a core priority for ECOVACS' research and innovation teams. With a laser focus on overcoming the challenges of maximising suction power in slim designs, the company has realised a revolutionary pressure-retention system featuring reinforced fan blades to maintain stable and powerful suction throughout the cleaning process. Add to this, the ECOVACS' Floating Brush 2.0, and you have at your disposal, one of the dabbest robotic hands at cleaning even the most hard-to-reach areas, ensuring a thorough cleaning experience.
A further notable advancement notched up by ECOVACS is their intelligent mapping and navigation system. The DEEBOT N10 PLUS showcases detailed and laser-based TrueMapping navigation technology, seeing it intelligently navigate about the home to find the most optimal cleaning paths, thanks to its LiDaR (light detection and ranging) and dToF (Direct Time Of Flight) sensors, which allow for 360-degree scans to be performed with Aerospace-Standard accuracy. In addition to mapping, ECOVACS robots incorporate advanced AI algorithms to detect and avoid obstacles. This includes identifying furniture, stairs, and other potential hazards to prevent collisions and falls. This attention to safety ensures that the robots can operate autonomously without the need for constant supervision.
Not one to do things by halves, ECOVACS' DEEBOT N10 PLUS is also a vacuum and mop in-one-go cleaning gem courtesy of their intelligent OZMOTM mopping system, which even knows where not to clean when mopping is enabled. And to top it off, the DEEBOT N10 PLUS' cleaning paths, modes, and scheduling can be perfected from the palm of your hand with ECOVACS' trusty Home App, enabling the user to fully customise and automate each and every clean. Through compatibility with popular voice assistants like Amazon Alexa and Google Assistant, users can also control their ECOVACS robots with simple voice commands.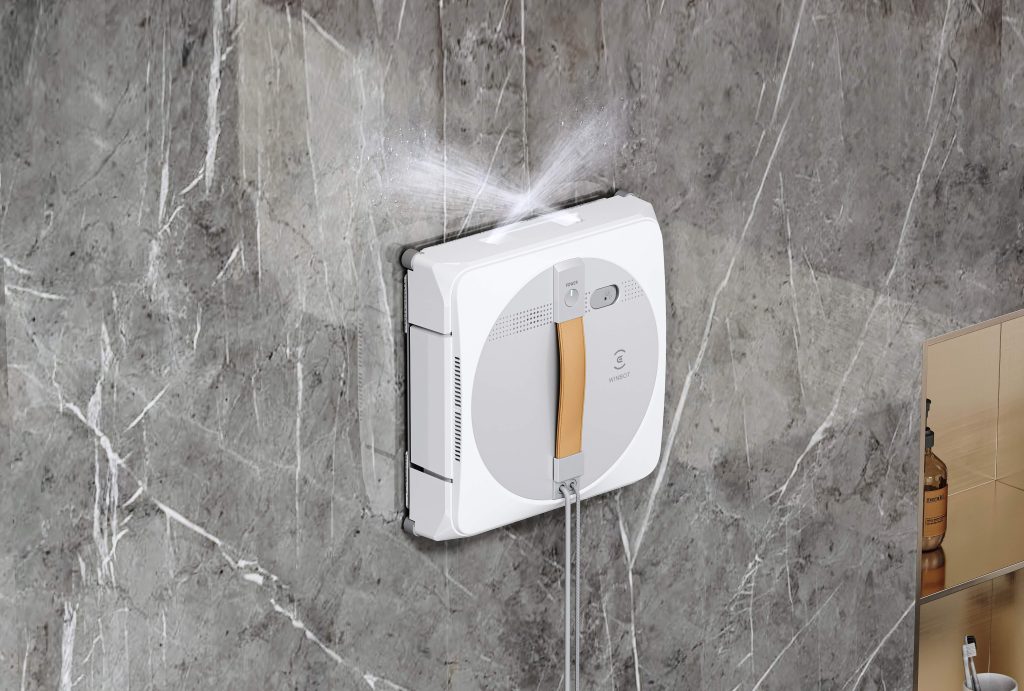 Not content with knocking out of the park the ultimate hands-free solution in an all-round robotic vacuum and mop, as the demand for home robotics continues to grow, ECOVACS has also produced an exemplar of home robotics outside of floor-cleaning. Their recently launched WINBOT W1 PRO is a high-performance window-cleaning maestro with similarly cutting-edge features. Among the numerous prestigious awards ECOVACS has clocked up over the years for their innovations and designs, the WINBOT W1 PRO recently scooped up the 2022 Reddot Design Award for the best high-performance window-cleaning robot on the block, further strengthening ECOVACS' position as the leader in pushing the boundaries of what is possible in smart home robotics.
As ECOVACS celebrates its 25th anniversary and continues to explore new possibilities in the realm of cleaning technology and service robotics, this significant milestone is also a weighty testament to how far they have come in making advanced home robotics a reality in the home. "Today, robot vacuums have the ability to compete with traditional vacuums in terms of suction power, are able to move around the house thanks to proprietary AI obstacle detection technology, can both mop and vacuum in a single pass, and know their way around your home. You can now set schedules remotely and essentially leave it to its own devices as it cleans autonomously when, where, and how exactly you want your home cleaned," enthuses Karen Powell. "It's been a big feat, but I genuinely believe New Zealanders are responding to this and realising the huge benefits such products can bring to their day-to-day lives."